Should You Use Facebook Messenger Payments?
Learn how you can send payments to friends through Facebook Messenger and compare it to other alternatives (mobile apps) for personal payments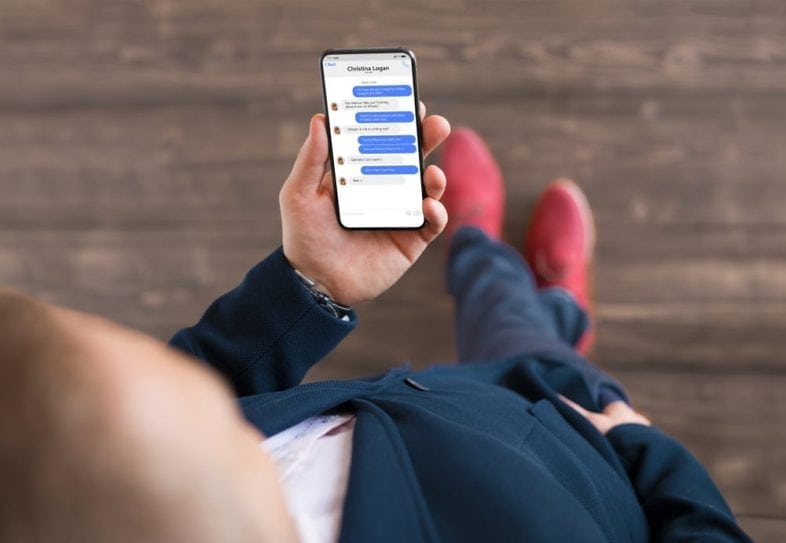 You need to pay your friends back and cash isn't an option. Would you consider sending money to them through Facebook? 
It's one of your social media hubs where you're already interacting with many of your friends (digitally).
Understandably, you may be a little hesitant to link Facebook to your finances. Through Facebook Messenger, it is possible to send money to someone else.
Before you use this payment feature, find out what you need to know about it, including:
How it works
What it costs
Security concerns
Alternatives for sending money
What You Need
Before you can send money over Facebook, you'll need to do some set up.
Facebook account
Of course:
If you want to use Facebook to send money, you'll need a Facebook account. You don't need to personalize your account or add anything to your profile.
Simply set up your account and sign into Facebook Messenger. Find your friends in Messenger, and you're ready to start.
Connecting a payment account
The first time you use Facebook to send money, you'll need to connect a payment account.
Currently, you can only connect debit cards to your account.
This will let you send money directly from your checking account (or money market account), but means you can't use credit cards to pay your friends.
Adding a debit card is easy.
Just type in the card number, expiration date, and other card information.
You'll be prompted to do this as soon as you start your first payment, so just follow the prompts to get everything set up.
How to Send Money
Once you've set up your account to send money over Facebook, you're ready to make your first transaction.
You'll want to start by searching for the person you're paying in Messenger.
Open your conversation with the person, and look at the right side of the text bar where you can enter messages.
You'll see a small dollar sign icon.
Click on that icon and the payment window will pop up.
Enter the amount you'd like to send and a note for the transaction.
Put a short description of what the payment is for, just in case you ever want to review your payment history.
When you click Pay, money will be immediately deducted from your bank account and sent on its way to your friend's account.
Receiving Money
Receiving money is simple.
If someone pays you, you don't have to do anything. The money will simply arrive in your account a few days after they initiate the payment.
You can also send a request for payment to one of your Facebook friends.
Open the payment window in the same way as if you were going to send money. Enter the amount you'd like to request and a note, then click "request."
Your friend will see a notification with the details of your payment request. They can then decide whether to accept the request and send the money or decline it.
You'll receive a notification either way.
The "request" feature is useful if you're splitting a bill and you want to make sure everyone knows exactly what they owe.
Cost
The best part:
Payments via Facebook Messenger are completely free. 
The downside is:
Transfers can take a while to complete.
It may take up to five (5) business days before the money arrives in the recipient's account.
The cost of the service being free is that the process can be slow.
Security
Facebook's payment app is safe to use. It encrypts all of your personal banking information and individual transaction information.
Since the payment feature was released in 2015, there have been no breaches of payment data.
As long as you have a strong password for your Facebook account, you don't have much to worry about.
The biggest risk surrounding Facebook's payment system is the various scams that people try to run using it.
How to Avoid Scams
As with anything involving money, there are always people out there who are looking to make money off other people.
Unfortunately, that means that Facebook's payment system is a common avenue for scams.
There's a number of different scams that people may try to run using Facebook.
Fake friends
One example is that someone who looks very similar to a friend of yours will send you a payment request.
Scammers will create false accounts using pictures and information from someone who is actually your friend.
Watch out:
The fake account will look so similar to the real person's account that you might not tell the difference. If you send the payment, the scammer will run away with your money and you'll have no way to get it back.
Bogus prizes
Another common scam is for someone to contact you out of the blue, claiming you've won some sort of prize.
The only catch is that you need to provide some small payment up front to cover "delivery fees" or the like. Again, you'll send the payment and never get what the scammer promised.
Always be on the lookout to make sure that the people sending you requests are people you actually know and not scammers.
Compromised accounts
It happens:
Someone may gain access to a friend's account and set up Facebook's payment system with their own bank info.
You might think you're sending your friend money, but it's actually going to a scammer.
A good rule of thumb:
Never send money to someone you don't know and to only send payment if you've spoken to the person outside Facebook to confirm they are the one requesting money.
Other Options
Facebook isn't your only option for sending money to friends. Consider these alternatives.
Zelle
is a payment system that is supported by many of the largest banks in the United States.
It lets you send money to others who have accounts at banks that participate in the Zelle system. You can send the money directly to other people's checking accounts in just a few days.
The kicker:
The recipient does not have to have set up a Zelle account before you send the money.
When you initiate the transaction, the recipient will receive a notification that money is waiting for them. They can then set up Zelle and the money will be deposited into their account.
Zelle is free to use and relatively fast. Payments can complete in as little as three (3) days.
Venmo
Venmo is a popular phone app owned by PayPal, that enables person-to-person money transfers.
When you set up a Venmo account you can link your bank account using your debit card. You can instantly sync all of your phone contacts to the app to make it easy to send money to your friends.
When you do send money, the funds will be added to the person's Venmo balance, ready to be sent to other people. If someone wants to cash out, it takes a few days for the money to be moved to their bank account.
On the other hand:
If they need the money faster, they can pay a $0.25 fee to move the money to their bank instantly.
Venmo also allows you to use credit cards to send money but charges a fee for each transaction.
Google Pay Send
Google Pay Send integrates with Google Wallet to let people send money to friends.
All you need to get started is a Google account. Given the number of people who have a Gmail account, you should be able to send money to just about anyone.
Simply link your debit card and you can start sending money.
When you receive money, you can cash it out to your bank in a few days.
Conclusion
Facebook is a great way to send money to friends.
You're probably already connected on Facebook, and the service is free, so it's very convenient.
Just be on the lookout for potential scams and remember that there are alternative services that you can use.
These alternatives can be useful if you're not Facebook friends with the person you're paying or need to send money very quickly.