Best Mobile Payments Apps to Send & Receive Money
Learn about the most popular mobile payment apps for paying friends and family. Compare their features and fees to see which one you should use.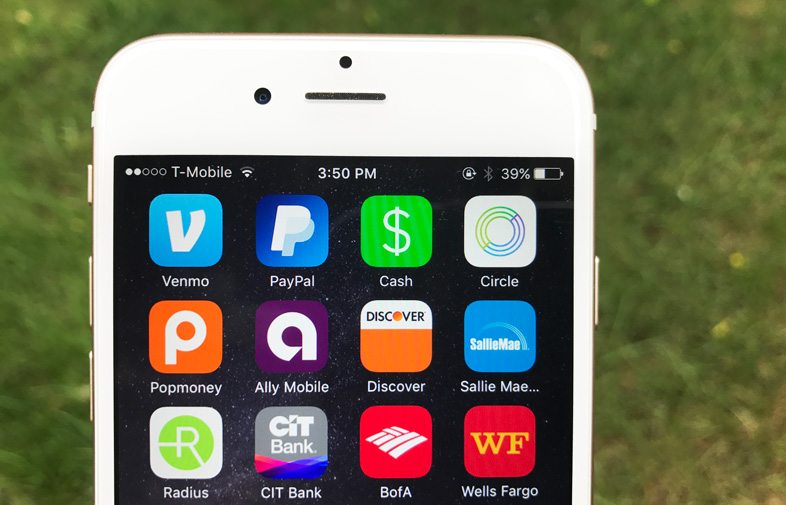 Cash used to be king, but people are carrying it less and less.
It's not difficult to see why. Cash is bulky, and it takes up space in your wallet. Trips to the ATM can be inconvenient, and you can't pay with cash when shopping online.
Sometimes, it can be tough to pay friends and family when you don't readily have paper currency on you. You're even less likely to have your checkbook handy, and most people don't take plastic. And, no amount of IOUs or excuses takes the place of getting repaid with real money.
There are a plethora of mobile payment apps that have come to make transacting money easier. We took a look at some of the more popular ones. Learn what they offer, and which ones you should use to pay your friends and family.
Mobile Payment Apps Are The Go-To Options
These four mobile payment apps all have one thing in common: You can securely pay and receive money right from your mobile device.
Mobile Payments Apps Comparison
| Mobile Payment App | Venmo | PayPal | Zelle | Popmoney |
| --- | --- | --- | --- | --- |
| Fee(s) to send money | Free, except when using a credit card (3%) | Free | Free | Free |
| Fee(s) to receive money | Free | Free ("gift" payments only) | Free | Free |
| Payment limits | $2,999.99 per rolling weekly period | $10,000 per transaction | Varies depending on the paying bank | Debit card: $500 per day or $1,000 per 30-day period br> Bank account: $2,000 per day or $5,000 per 30-day period |
| Platforms | iOS, Android, and web | iOS, Android, and web | Varies depending on the bank | iOS, Android, and web |
Which one is best for you and your finances? Are there costs or security concerns, and what are some of the unique benefits not offered by other payment apps?
Venmo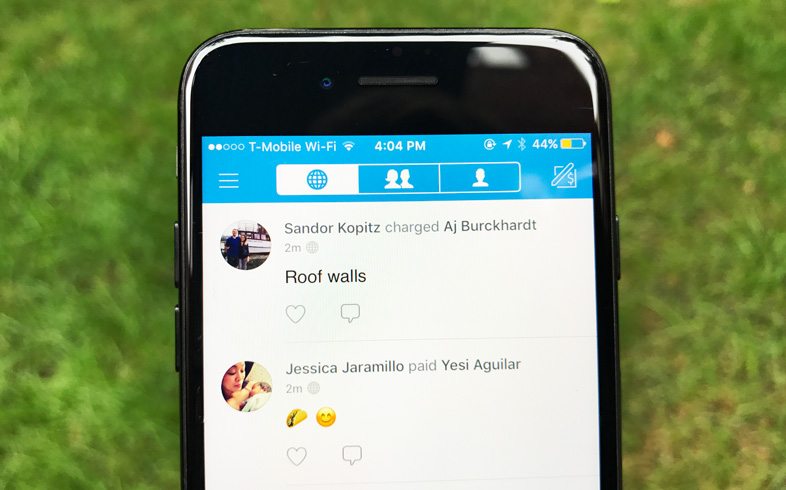 Venmo is actually owned by PayPal (more on them below), so you'll find a few similarities between both platforms, mainly the ease of paying or transferring money in just a few taps of your screen.
Create a Venmo account, link your bank accounts or debit card, where you'll send and receive money. The Venmo app imports your contacts through social media, email or on your phone and enables you to transact money via text message, as long as both parties have a registered Venmo account. You'll receive a text notification from the app if you're a sender or a recipient.
There's also a social aspect to it. You can share the payment activity in your social circle. If someone paid you money via Venmo for pizza with a special caption, your friends can see it too.
Fee applies only when using a credit card
The great part about Venmo is that your payments are free of charge in all cases, except for a 3% fee that applies only to payments made with credit cards.
There's also a $2,000 weekly payment limit, so if you're dealing with larger money transfers on a week-to-week basis, the app might not be enough for you.
Security is a concern
There are some security issues to watch out for. Mainly, the app doesn't log users out or require any passcode when opening the app. You can set up passcode protection, but it isn't the default setting. While Venmo encrypts all your personal and financial data to protect against unauthorized transactions, someone could mess with your money if they were to access your mobile device while you were still logged in.
If you're looking for a more elaborate payment platform or money management app, you might want to look elsewhere, but for those moments when you're out of cash or forgot your wallet and need to foot the bill, having Venmo on your phone can save you in a pinch.
PayPal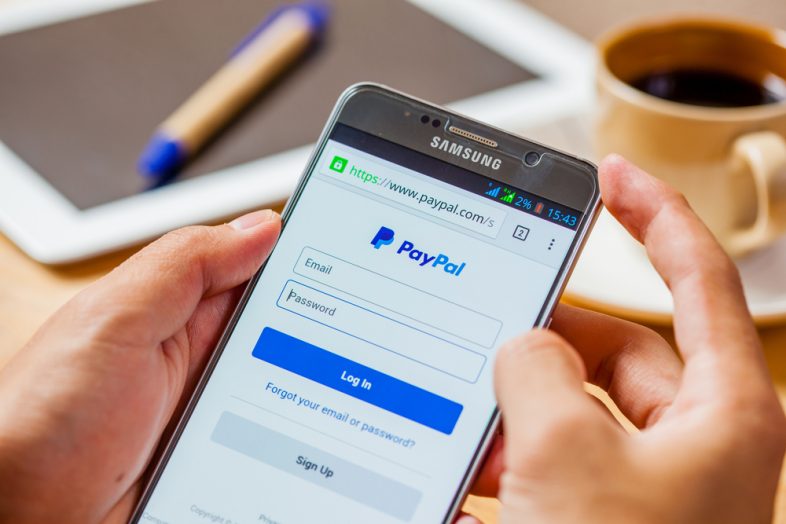 PayPal purports a 200-million-plus user base, and it's no surprise because it's basically the first successful mobile payment platform.
PayPal was the first to easily and effectively offer a way to link all your banking outlets — your checking account, savings account, debit card, credit card, etc. — in one place without having to use any of them individually or divulge your card number or account info at a point of sale.
After you send money to someone, you can have the money sit in your PayPal account before using those funds for something else. Or, you can transfer it to your bank account.
The transaction determines how much it costs
PayPal is free, and users simply need to log in with their phone number, and the number of the person they're sending or wiring money to. An email address tied to PayPal will also work.
When gifting money to another PayPal user, the transaction is free.
Paying online is another story
Shopping online? Just look for the PayPal icon at checkout. The app does the rest without the need to enter any other info.
PayPal's transaction fees apply to recipients of payments for e-commerce purposes. Within the U.S., there's a 2.9% plus 30-cent fee for domestic sales. For international payments, the fee varies depending on the country, but it can climb as far as 3.9% for certain parts of Europe and across the globe.
PayPal has a buyer protection system in place to reimburse you if don't receive an item you ordered, or if an item you bought online doesn't match the seller's description. But if you're purchasing online, make sure to select the goods and services option for an extra layer of security.
Note: When you gift money to someone, it is not part of sales transaction. It does not come with the type of protection that you'd expect from a purchase transaction.
Bank-level security
For a platform with many linked bank accounts, debit cards, and credit cards, PayPal uses bank-level security to protect your funds. After all, your PayPal account does act very much like a checking account.
Final words: If you could only choose one mobile payment app, make it PayPal. It has lasted many years and survived competition from other apps for a good reason: it's a simple, easy, secure and effective way to transfer money to family and friends.
Zelle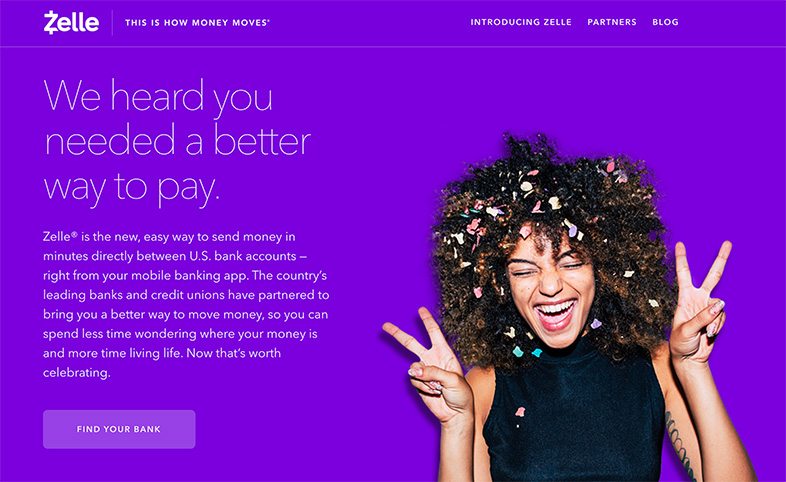 Zelle is not a familiar name, but it has the potential to be the biggest name in personal payments. It is a company created by the nation's largest banks. It aims to be a network that connects all banks so that anyone can pay anyone else with just an email address or phone number.
The best part: The money moves directly from bank account to bank account for free. There is no middleman that holds your funds.
The feature already available to customers of participating banks — no lengthy setup or verification procedure required.
As safe as your bank
There's an extra layer of security than Venmo; but on the other hand, if one party isn't registered or doesn't have an account with one of the 30-plus bank Zelle partners with, the app may not be of help.
The good news about security is that Zelle partner banks — such as Chase, Bank of America, and Wells Fargo — offer up an online security guarantee policy that covers transactions made with the app.
Largest Participating Banks of Zelle
Largest Participating Banks
Bank of America
Chase
Wells Fargo
Citibank
U.S. Bank
Capital One
PNC Bank
Ally Bank
TD Bank
BB&T
Needs more people to use it
Because many people haven't heard of Zelle, there aren't many people who use it, even though it is easily accessible through online or mobile banking. This will play a role in paying people who don't know what it is or are reluctant to try it out.
The biggest advantage, again, is that there is no third-party here. Everything moves between the banks of the payee and payer. Some people don't want their money sitting in a balance with another company.
Popmoney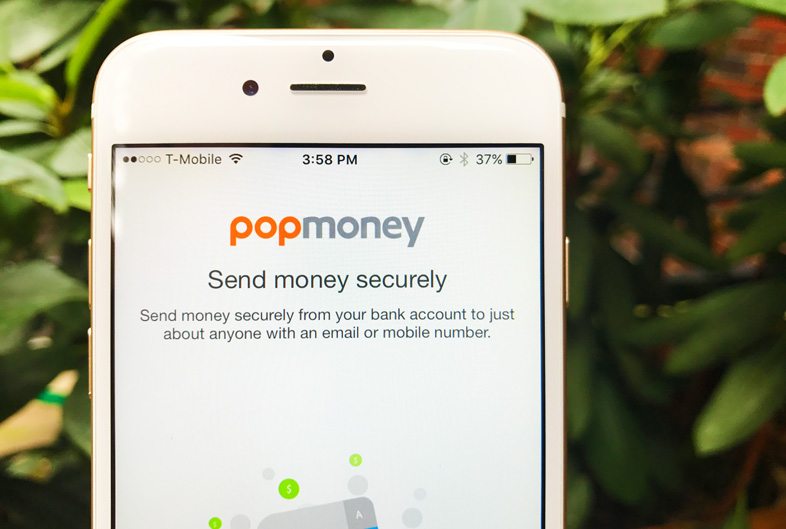 Popmoney is an acronym -- sort of -- for Pay Other People Money, and as far as mobile P2P payment apps go, Popmoney does what it promises, where you can send, receive and request funds between your checking account and another, or vice versa.
It's pretty much in the same ballpark as Zelle, so if you're looking to make purchases like PayPal, Popmoney may be too basic for you, but the good part is that as far as money transfers go, it has all the necessary bases covered. You can send and receive money, but also set up recurring payments (back or forth), or collect payments from several recipients at once -- sort of a crowdfunding feature built into the app that may suit nonprofits and other organizations looking for donations.
Your bank may be partnered with Popmoney for personal payments.
Other Mobile Payments Apps
Verification is required to collect payments
As far as security, Popmoney uses a verification code setup sent to your email address or mobile number, in part to prevent unauthorized transactions on either end. When receiving a payment, a code is also required before that payment is deposited.
There are no fees to receive money, but you'll need to pay $0.95 per transaction if you're paying from your debit card or bank account, or if you're requesting funds.
There's also a $500 limit per day for debit card payments, $2,000 for bank accounts, with $1,000 and $5,000 per 30 days, respectively. For requesting money, sending has a $1,000 daily/$2,500 monthly limit, and a $2,500 daily/$4,000 monthly cap on payments.
We're impressed with the app's instant payment feature that promises real-time delivery of funds when you need them, eliminating any unnecessary delays. Plus, the user-friendly, progressive design removes any confusion from money transfers (like knowing if you're the one sending or receiving funds).
Compare Savings Options
Be sure to check out more savings accounts worth considering:
Which One Should You Use?
There are dozens of mobile payment apps out there, but if you narrowed it down to the four in this article, it can be difficult to choose just one -- and truthfully, why should you?
Aim to have at least two mobile payment apps on your mobile device, since there are those times when making a quick money transfer is all you need.
You'll most likely choose the one that most of your friends and family are already using. This increases the chance of acceptance when you have to send or receive money.
Many people may already have PayPal accounts for the purpose of online shopping. Therefore, it may be a popular option.
Venmo has gained big enough traction that there are many active users.
In the future, however, Zelle is likely to become the primary option as more people start using it and more banks join the network. More likely than not, you'd prefer to keep the money in your bank account, preferably a high-yield savings account, where it can grow faster — instead, sitting with a third-party app that earns no interest.
Conclusion
Mobile payment apps are convenient, and in some cases, totally necessary (like when your bank is closed or their website is down), and having one handy on your mobile device can serve you well, not just in a pinch, but for your long-term banking needs, too.
Having a small mix of apps at your fingertips can cover various situations at various times — making sure that you and everyone get paid when it counts most.