Worried About Your Finances? 7 Smart Money Moves to Make Now
Put your financial stress to rest by making these money moves that will establish a secure financial footing and the foundation for future growth.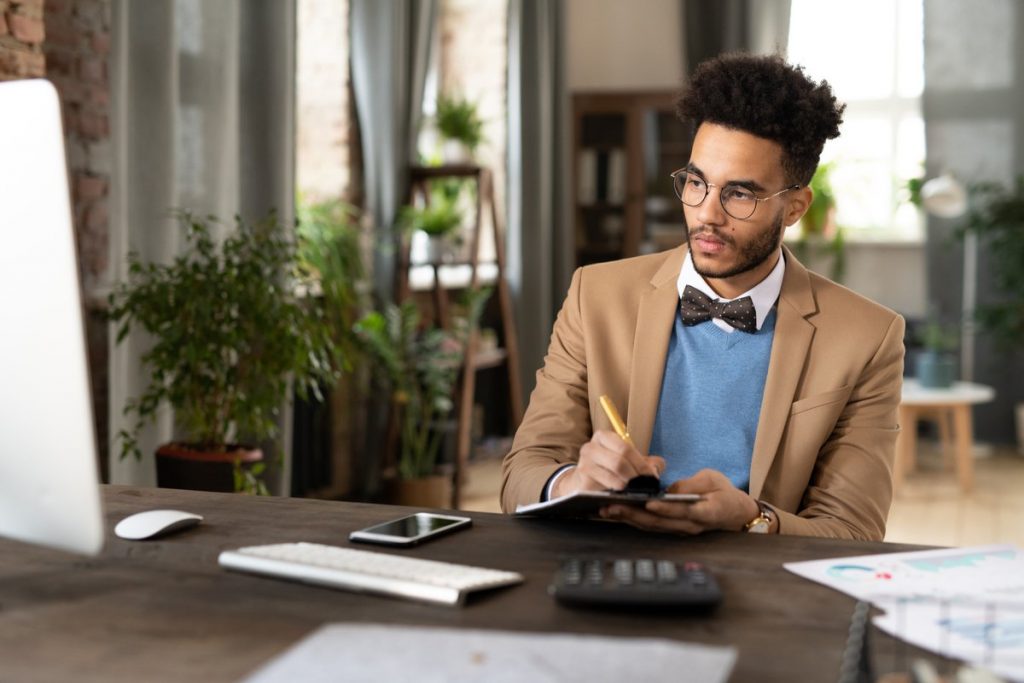 Is money a major source of stress in your life?
If you said yes, you're not alone. According to a survey from the Association of International Certified Professional Accountants, 57% of Americans reported feeling financial stress in 2020.
Some of the most common money worries include:
Having too much debt or paying too much in interest
Not having enough in saving to cover emergencies
Overpaying for insurance or banking fees
Falling behind with investing
Being financially unprepared for the future
It's enough to make you feel overwhelmed. And when overwhelm sets in, you may find yourself stuck and not knowing what to do next.
The good news:
There are some things you can do to ease financial stress. And you can improve your money situation while you're at it.
If you're ready to tackle some of your biggest money worries, start with these tips.
1. Make your savings work for you with an online high-yield savings account
Saving money is important. Without savings you might be unprepared for any big (or small) financial curveballs life throws your way.
And having money in the bank can be reassuring, especially if a job loss or illness dries up your paychecks temporarily.
That addresses the why of saving. But it's also important to think about the where.
For example, you might save money in:
Traditional savings accounts
Money market accounts
Certificate of deposit accounts
They're all worth considering but the best option of all may be a high-yield savings account.
Online high-yield savings accounts can be an ideal place to keep your emergency fund or money you're saving for other financial goals.
Why? Because high-yield accounts can offer:
Competitive interest rates that outstrip traditional savings accounts
Low minimum deposit requirements
Minimal fees
Traditional savings accounts, meanwhile, may pay much lower rates. And monthly service fees could easily outweigh any interest you earn. With something like a CD, you might face penalties for withdrawing money early.
For those reasons, a high-yield savings account at an online bank is a clear winner.
Compare Savings Options
Be sure to check out more savings accounts worth considering:
2. Spend a little time to save a lot of money by finding cheaper car insurance
Car insurance is a must-have for protecting yourself financially. If you're in an accident or your vehicle is damaged, your insurance policy can help pay for repairs.
Not to mention, you could get a ticket or have your license suspended if you're caught driving without car insurance. But you don't have to overpay for it.
If car insurance premiums are eating a hole in your budget, consider how you can save money.
For example, you could raise your deductibles. This can lower what you pay for premiums monthly or semiannually or yearly.
You can also ask about safe driver or bundling discounts. That's a simple way to reduce what you pay if you have a good driving record.
Get out your policy and review the terms. Then, consider whether your current car insurance company offers the lowest rates.
If you're worried that you're paying too much, there's a simple fix. Take time to shop around for car insurance to find the best deal on coverage with appropriate discounts.
3. Begin investing with as little as $50 using a robo-advisor
Investing money and saving money are two different things.
Saving is something you typically do for short-term goals. For example, you might save money for a vacation or wedding.
Investing is usually designed for the long-term. For instance, you might invest money for retirement or to help your kids pay for college someday.
If you're not investing yet, you're missing out on the power of compounding interest. But getting started with investing is easier than you might think.
Many robo advisors allow you to start investing with as little as $50 upfront. You can build a portfolio over time using small amounts of money and watch that money grow through compounding.
That's a relief if you've been worrying about how to get on track with retirement savings. If you have $50 or more to invest, block off an afternoon to research and compare the best robo advisor options.
Look at the range of investment options available and the fees you'll pay. Then commit to opening an account and making your first investment.
4. Protect your loved ones with an affordable life insurance policy
No one wants to think about end of life planning. It's morbid and not a little unpleasant to say the least.
But thinking about how your loved ones would be protected if something were to happen to you is a necessity.
That's where a life insurance policy comes in handy. Life insurance can help with:
Paying for final expenses
Clearing any outstanding debts
Helping to pay for college expenses
Replacing lost income
A life insurance policy can ease your financial worries about what may happen to your loved ones. And it can create some financial reassurance for them during a difficult time if you were to pass away.
There are two basic life insurance options: term life or permanent life.
Between the two, term life tends to be more affordable. This type of coverage stays in place for a set term, i.e. 10, 20 or 30 years.
Permanent life insurance covers you for life. But it can come with much higher premiums.
Getting life insurance quotes online is quick and easy. Once you have a few quotes to compare, you can move on to choosing the right life insurance policy for your needs.
5. Transfer any credit card debt to a low rate balance transfer credit card
Credit card debt can be a source of money stress if you're paying high interest rates.
A higher APR can make it difficult to chip away at your balance. But you're not necessarily stuck with higher rates for good.
Transferring your balances to a card with a 0% introductory APR can be a money-saver.
With a 0% APR balance transfer offer, you pay zero interest on the balance for a set time period. Once the introductory period ends, the regular variable APR applies.
Balance transfer offers could save more on interest compared to a low-rate debt consolidation loan. And you may be able to combine multiple card balances into one to save money.
Just be sure to factor in any balance transfer fees you might pay when comparing offers. And consider how much time you have to pay the balance off before the regular APR kicks in.
6. Protect yourself from high veterinary bills with an affordable pet insurance policy
If you've got pets, you know that caring for them can sometimes be expensive. There's food, bedding, boarding--and of course, health care.
An unexpected trip to the vet can leave you with hundreds or even thousands of dollars in vet bills.
You could tap into your emergency fund to pay but a single bill could wipe you out. There is, however, another option: pet insurance.
Pet insurance policies are designed to help cover veterinary care. It works like other insurance policies:
You pay premiums for coverage
A deductible or copay may be due on vet visits
Your policy covers eligible costs
If you've never had pet insurance it's easy to find a policy online. As with other insurance policies, be sure to compare the coverage, premiums and deductibles before buying in.
7. Erase fees from your life with a no-fee checking account
Checking account fees can be a real headache. Not to mention, they can drain away your balance.
Some of the worst checking account fee offenders include:
Monthly maintenance fees
Minimum balance fees
Overdraft fees
Teller fees
Foreign ATM fees
So how do you stop throwing money away on these fees and cut this financial worry out of your life?
It's simple. You switch to a checking account that has no or low fees.
You can find no-fee checking accounts at traditional banks but online banks are also worth a look.
When comparing no-fee checking accounts, look at more than just the fees. Also consider:
Minimum deposit requirements
Minimum balance requirements
ATM access
Online and mobile banking access
Online and mobile banking features (i.e. mobile check deposit, online bill payments, etc.)
Once you find a no-fee checking account, the next step is making the switch.
This involves opening your new account, redirecting online bill payments and/or direct deposits and moving your balance over.
It takes a little time to do it right. But switching bank accounts can be worth it if you're able to dodge steep checking account fees.
Put the Brakes on Money Stress Now
Financial worries are something most people experience from time to time. Being proactive is the key to conquering money stress.
These tips can give you a plan to follow for dealing with some of the biggest financial stressors. While they may not address all of your money worries, they can help you feel more in control of your finances.