The Most Common Car Insurance Discounts (and How to Get Them)
See which car insurance discounts are most commonly available to drivers, how much you can expect to save, and how you can qualify for those savings.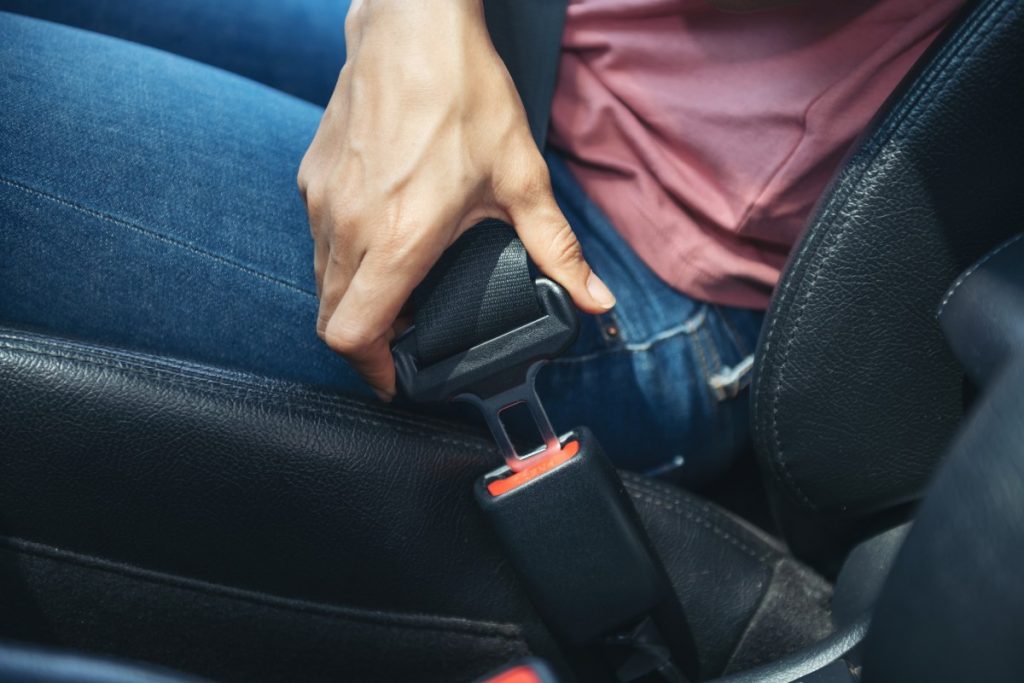 One of the biggest factors affecting car insurance premiums are discounts.
Even if an insurance company has a high base premium rate, it can be reduced substantially through the application of multiple discounts.
What are the most common car insurance discounts, and how can you get them?
Types of Car Insurance Discounts
Car insurance discounts are available in three different categories:
Driver profile discounts: These discounts are based on your driving habits and history.
 Vehicle discounts: These discounts are specific to your vehicle and include the year and make/model of your vehicle, as well as safety features.
Policy discounts: Policy discounts have to do with how your policy is set up. For example, discounts can be applied if you have an auto-home bundle, or if you make your policy payments online.
Now let's dig deeper and look at the many discounts that are included among the broad categories above.
Driver Profile Discounts
Good driver (safe driver, claims-free) discount
The average for this discount is 27%, but can be up to 30%.
Typically, insurance companies will require you to have a clean driving record for three years or five years.
You will not be allowed to have DUI/DWI convictions, at-fault accidents, and moving violation convictions (some insurers say no violations at all; some say no major violations) within that time frame.
Good driver discounts come in three varieties:
With a flat discount, the discount is a set amount.
In a tiered system, the discount increases the longer you go accident- or violation-free. And, under a graduated discount, a percentage will be applied.
For example, you may get 2% after one year of good driving, and 20% after 10 years.
Accident-free discount
The average is 26%, but it can be up to 30%.
It's similar to the good driver discount but aimed specifically at your accident history.
Drivers with accident-free records for three years or five years will receive this discount. Timing will depend on the insurer.
Accident-free discounts may be applied in tiers, so you may get a discount for three years, and then a higher one after five years.
Defensive driver/driver training discount
The average is 8% but can be as high as 23%.
This is available to drivers who take an approved course or class to improve their skills on the road.
There may be age requirements, such as drivers over the age of 25.
Another requirement may be that all drivers of the vehicle must take the driving course in order for the discount to apply.
In some cases, taking a safe driving course will be used to remove a ticket or points from your driving record, rather than being applied as a discount.
It's best to check with your insurance company for more information on this.
This discount is good for three years. It may be renewable if the course is taken again.
Senior driving training discount
The average discount is 5% but can be as high as 12%.
Individuals 55 or older (depending on state laws and insurer guidelines, the age requirement may be 60 or 65) can complete an approved accident-prevention class .
An example is the AARP Defensive Driving Course. In many states, it's mandatory for companies to offer this discount.
This discount is usually good for three years, and it is commonly renewable if the course is taken again.
Student away
The average is 18% but can be as high as 23%.
This discount can apply to a parent or parents of a full-time student living 100 miles or more from home, and without a vehicle.
Discounts may vary based on distance as well as your insurance company.
During school breaks, insurers may require that a parent or parents list their child at a higher rate. The discount is renewable while the child is away at school and under the age of 25.
Family, legacy, multi-generational
The general discount range is 5% to 10%.
It applies to a child taking a new policy with the parents' auto insurance provider. Restrictions and eligibility rules can be applied.
For example, USAA notes that the former dependent must have been insured on the parent's policy for a minimum of three years, have a clean driving record, and be under the age of 25.
Low mileage discount
The average is 3% to 8% but can be up to about 10%.
Savings for driving less depend on the number of miles you travel.
Policyholders who drive less than a specified number of miles each year, (7,500 to 10,000 miles, but can be more) may qualify.
Insurance companies may require odometer readings for verification. The discount can be continued as long as mileage is kept low.
Married
The average is 8% but can be up to 15%.
Married drivers pay less than single drivers.
Proof of living together for a certain time between married drivers and even domestic partners will need to be shown.
Depending on your state laws and insurer, the percentage will vary.
In most cases, you'll have to list on your policy that you reside at the same address as well as drive the same cars. The discount will continue as long as you are married.
Homeowners
The average is 7% but can be as high as 15%.
The only condition is that you must own a home.
Having an auto-home bundle will help you save more. The discount applies as long as you're a homeowner.
Military discount
Typically, expect a discount of about 15% or higher.
The discount applies to military members and their families.
It will most likely apply to the total premium for active and retired military members and their families, as well as the National Guard or Reserves.
USAA bases their discounts on status and rank. A storage discount may be provided to deployed members who have their vehicle(s) stored away.
Deployed overseas members may qualify for discounts as well. It will continue as long as the driver meets the eligibility requirements.
Policy Discounts
Multi-policy/bundle
The average is 14% but can be up to 25% to 30%.
Homeowners get the highest discounts if they bundle their auto policy with the same company.
Drivers who hold multiple policies with the same company will also qualify for discounts.
If you insure your car and home with the same company a discount of up to 20% can be applied.
Bundling home, auto, and life insurance together can result in a 25% discount.
Multi-car discount
Can range between 10% to 25%.
Drivers can expect to see this discount if they insure multiple vehicles on the same policy.
It will continue as long as you have two or more eligible vehicles insured.
Loyalty
The average is 11% but can be up to 20% if you've been with the same company for five or 10 years. The longer you hold a policy with your company, the bigger the discount they'll provide.
Typically, three to five years will result in a 10% discount. Remaining loyal for 10 or more years will result in a 12% discount.
Vehicle Discounts
Anti-theft/vehicle recovery discounts
The average is 2%, but can be up to 13%, and in some cases, as much as 23%.
Drivers who have an anti-theft device or vehicle recovery system can expect to see this discount.
It's renewable for as long as you continue to have the device as part of your vehicle.
VIN etching discount
The range is 5% to 15%.
Car owners can permanently etch their VIN numbers on the windshield to deter theft.
How?
A vehicle with a permanent VIN is easier to recover, and harder for a thief to transfer legally.
New car
The average is 10%, but it can be up to 23%.
Drivers who insure a vehicle that's three years old or newer can qualify for this discount. But it only applies for the first three years of ownership of a new vehicle.
7 Biggest Auto Insurers and the Top Discounts They Offer
Allstate
Multiple policy: 10% off auto and 25% off home premiums
Easy pay plan: up to 5%
Welcome & Loyalty: up to 10%
Other discounts include anti-lock brake discount, anti-theft device discount, early signing discount, responsible payer discount, smart student discount, new car discount, EZ pay plan discount, Allstate eSmart discount, full pay discount, and safe driving club.
Farmers
Multiline: average 20%
Multicar: up to 15%
Other discounts include Affinity (military and certain occupations), ePolicy, good payer, safe driver, distant student, youthful driver, good student, shared family car, on your own, mature/defensive/senior driver, homeowner, EFT, pay-in-full, antilock, anti-theft, passive restraint, homing device, and VIN etching.
Progressive
Multi-policy: average saving of 5%,
Multi-car: average savings of 4%,
Good student discount: average saving of 10%
Homeowner discount: average savings of nearly 10%
Snapshot-safe driver discounts: average savings of $145
Other discounts offered for pay-in-full, automatic payment, teen driver discount, distant student, online quote, sign online, and paperless enrollment.
GEICO
Multi-vehicle: 25%
Good driver: 22%
Military: 15%
New vehicle:15%
Good student: 15%
Federal employee: 12%
Airbags: 23%
Anti-theft system: 23%
Anti-lock brakes: 5%
Other discounts include muti-policy, emergency deployment, drivers ed, defensive driving course, and anti-lock brakes.
Liberty Mutual
Various discounts offered for multi-policy, multi-vehicle, pay in full, preferred payment, online purchase, paperless, accident-free, Right Track, violation-free, advanced safety, alternative energy, anti-theft, military, early shopper, good student, student away, and homeowner.
State Farm
Multi-policy: 17%
Multi-vehicle: 20%
Good student: 25%
Other discounts include anti-theft, vehicle safety, passive restraint, driver training, student away, defensive driver course, and accident-free.
USAA
Savings are available for safe drivers, defensive driving, driver training, good student, new vehicle, multi-vehicle, annual mileage, vehicle storage, family discount, length of membership, military installation, and no payment plan fees.
Bottom Line
Shop around and compare prices between companies.
Different variables make up your policy.
Those variables could include multiple discounts that can apply to your policy.
Make sure to find the right company to match your needs as well as offering you ways to save.
Also be sure to request a list of discounts from any car insurance company you get a quote from. That's the only way to know if you're getting all the discounts you qualify for.