SR-22 Coverage and Car Insurance for High-Risk Drivers
Learn about SR-22 coverage as an add-on to your car insurance policy when you're considered a high-risk driver due to serious infractions, such as DUIs.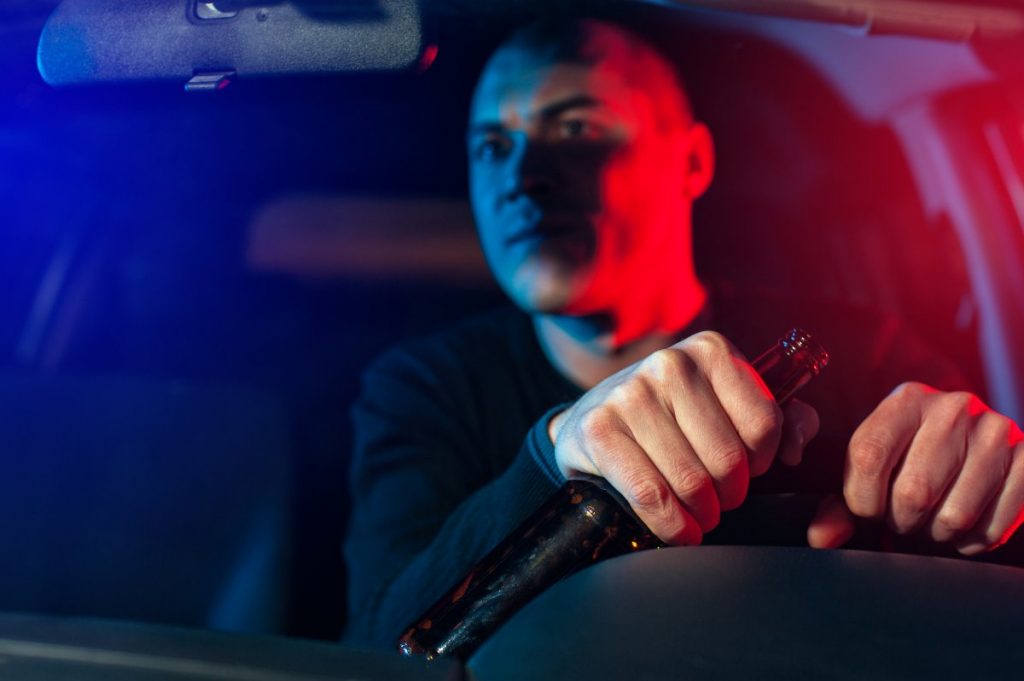 What is SR-22 Insurance?
Often referred to as a certificate of financial responsibility, an SR-22 is a vehicle liability insurance form required in most states for high-risk drivers.
Now:
It isn't typically required if you've gotten a couple of moving violations or have been involved in an accident that was determined to be your fault.
In most cases, it's due to a more serious offense that can result in the suspension of your driver's license (we'll cover examples in some detail in a little bit).
Your state department of motor vehicles may require an SR-22 to reinstate your driving privileges.
However, the SR-22 isn't a form of auto insurance, but rather an add-on to the liability portion of your car insurance.
State requirements
Though most states do require an SR-22 if you are deemed to be a high-risk driver, not all do.
States that do not specifically require the SR-22:
Delaware
Kentucky
New Mexico
New York
North Carolina
Oklahoma
Pennsylvania
However, each state has its own equivalent program that you'll be required to participate in to maintain the legal level of auto insurance if your license is suspended or revoked.
SR-22 is an official document that proves you've purchased the minimum liability insurance required by your state.
It will give your insurance company the ability to confirm with your state department of motor vehicles or state insurance department that you are maintaining required coverage.
Not available at all auto insurers
What's more:
Not all auto insurance companies will provide an SR-22.
They may simply choose not to provide coverage based on your high-risk level.
In many states, only a small number of auto insurers offer coverage for such drivers even with an SR-22 filed.
If you do provide an SR-22 and the insurance company issues a liability policy for you, the company will cancel your policy if the SR-22 ever expires or is canceled.
Do You Need an SR-22 Form to Get Car Insurance?
The typical driver will not be required to get an SR-22 form to obtain auto insurance.
The only drivers who need to form are those who have been involved in serious infractions, the kinds that sometimes come with criminal convictions.
Because the infractions that would warrant an SR-22 are more serious, they're typically ordered by a judge or by your state DMV.
But you may need to file the form even without a court order.
The reality is:
If your driving infraction, or series of infractions, is considered sufficiently serious, you may be unable to obtain auto insurance through the usual channels.
You'll be deemed a high-risk driver, and be required to file an SR-22 certificate.
Where to file an SR-22 certificate
SR-22 certificates are obtained from an insurance company.
If you are deemed to be a high-risk driver, you may be able to file the certificate with your current insurance company.
However, if they do not participate in providing auto insurance to high-risk drivers, you may need to shop for another company that will do so.
Because of the risk involved, there are typically a smaller number of auto insurance companies in each state that will provide coverage, even with the SR-22 certificate.
Why You Might Be Required to Get SR-22 Insurance
If you aren't sure whether you need an SR-22, below are common reasons the form might be required:
DUI or DWI conviction, or other infractions involving alcohol violations
A serious at-fault car accident
Suspended or revoked license
Too many points on your license (the number of points you've accumulated on your license exceeds the limit to legally drive in your state)
A major moving violation conviction, such as one involving reckless driving
Driving without proper auto insurance coverage
Being involved in an accident without having proper auto insurance coverage
A requirement to reinstate your driver's license after it's been revoked or suspended
In some states an SR 22 may be required if you haven't paid court-ordered child support
Most of the above will result in automatic suspension of your license for a specified amount of time provided for by the driving laws in your state.
For example, you may have your driver's license suspended for three years due to driving without required auto insurance coverage. The SR-22 will enable you to get coverage during the time of your suspension.
However, an SR-22 shouldn't be thought of as a "get out of jail free card".
Yes:
It will enable you to get car insurance and to drive your vehicle.
But it's offered by only a limited number of insurance companies – which may not include your current carrier – and comes at a significant cost above the premiums for traditional auto insurance policies.
It would be more appropriate to think of it as a "timeout", allowing you to get insurance coverage and be able to drive during the time of your license revocation.
Cost
SR-22 coverage is an add-on to the premium for the base policy.
In virtually every state, the need for an SR-22 will result in a substantial increase in your base auto insurance rate.
That can range from a low of $447 per year in Maine, to a high of $5,956 in Michigan.
Remember:
That's in addition to your regular auto insurance premium.
With an average premium of $2,368 in Michigan, adding the SR-22 fee on top of it will increase it to $8,324. And those are just averages – it can be higher within the same state, depending on your driving profile and the reason why your license was suspended or revoked.
How long SR-22 is required
You should also be aware that most states will require an SR-22 for several years.
On average, that will generally be for three years.
If you're paying an additional premium of $3,000 per year for the SR-22, you'll pay $9,000 over three years – in addition to the regular auto insurance premium.
In some states, you may be required to participate in the SR-22 program for as long as five years.
Put another way:
Filing an SR-22 with your insurance company may be a way to enable you to get auto insurance coverage to be legal for driving.
But if you can't afford to pay the much higher premium involved, you may not be able to take advantage of the SR-22 at all.
Tips to Find Cheap SR-22 Coverage
The first, best choice for obtaining an SR-22 is to check with your current insurance carrier. That will be the easiest because you already have coverage with them.
However, that doesn't necessarily mean they'll have the lowest premiums, only that the process is likely to go very quickly since you're already a customer.
Most insurance companies will require you to pay an administrative fee of between $25 and $50 for the SR-22. And most likely, you'll be required to pay your premium upfront.
For example, you'll need to pay all six months on a six-month policy upfront, or all 12 months for an annual premium.
Compare insurers
As is always the case with any type of insurance, the single best way to get the cheapest coverage is the shop between carriers.
Once again, not all insurance companies offer SR-22 coverage in all states, so the field of potential carriers will be more limited than it will be in the case of traditional auto insurance.
Major auto insurance carriers known to provide SR-22 coverage include the following:
Progressive (available for both existing Progressive customers and non-Progressive customers)
Geico (also available for both current Geico and non-Geico customers)
Allstate
Farmers
That's not a full list -- there may be other companies available in your state that will provide coverage, but not on a nationwide basis.
Use an auto insurance broker
If you're having difficulty finding an affordable SR-22 policy applying directly with various insurance companies, you may want to work with an auto insurance broker.
Since they represent several companies, they'll be able to place your application with the company or companies most likely to provide coverage at the lowest premium.
You should also be aware that brokers specialize in providing coverage for consumers who have specific issues.
An independent broker may be your best friend if you are required to get SR-22 coverage.
SR-22 Coverage for Non-Auto Owners
You may be required to get SR-22 coverage even if you don't own a vehicle.
The requirement is tied to your driver's license, not the ownership of a vehicle.
SR-22 coverage for non-auto owners can apply if you borrow a car from another party, or rent a vehicle at a car rental company (which will always verify that you have auto insurance in place before even renting you a vehicle).
If you're driving a borrowed or rented vehicle and you're either involved in an accident or ticketed for a moving violation – with no evidence of auto insurance coverage – you'll not only have to pay fines but your license suspension will almost certainly be extended.
Final Thoughts
Unfortunately, the circumstances that would require an SR-22 will produce an uncomfortable outcome.
Your choice will be either to:
pay a very high annual auto insurance premium – usually upfront –
or forgo driving entirely until your license is reinstated.
But if there's any consolation in obtaining auto insurance with an SR-22 it's that having the coverage in place and being able to drive for the three years or so your license will be suspended, will give you a better chance of getting traditional insurance once your license is reinstated.
Of course:
That will depend entirely on your ability to avoid any traffic violations, or a repeat of whatever situation caused the license suspension in the first place.