USAA Insurance 2023 Review: Best for Military Members
Our review of USAA insurance offerings looks at the different policies and coverages available to military servicemembers, veterans and their families.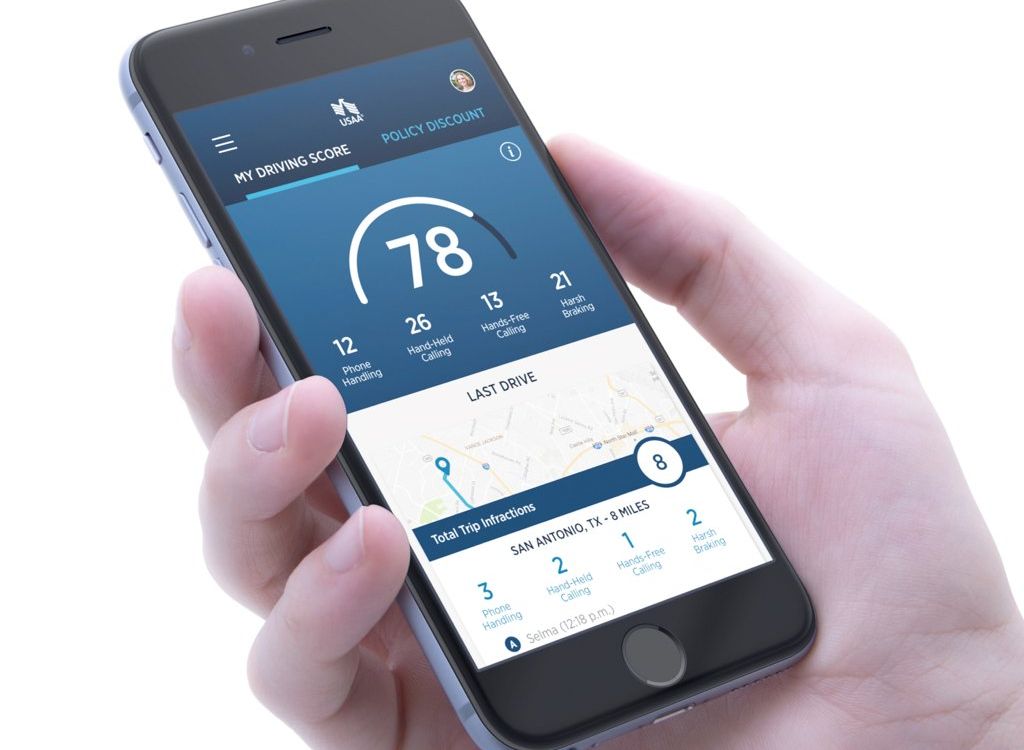 USAA is a financial services company that provides banking and insurance products to its "members."
To become a member of USAA, you must either be a current or former member of the United States military. Spouses and children of USAA members can also join the organization.
If you meet the eligibility requirements to become a member of the USAA, you'll find that there are many coverage options when it comes to their insurance offerings.
Here are some highlights on what you can expect in terms of USAAs pricing and insurance products.
USAA Insurance Pros & Cons
Brief Background: USAA
The United Services Automobile Association or USAA was formed in 1922 when 25 army officers met in San Antonio, TX, and decided to insure each other's vehicles.
Today, the company is still headquartered in San Antonio, employs 35,000 people, and serves 13 million members.
The member-owned organization has many operating companies that include property and casualty insurance, life insurance and annuities, investments, banking, and shopping and discounts. USAA has a unique commitment to key stakeholders.
The financial services company returns a portion of its profits to members and contributes to several national and local nonprofits supporting military families and communities.
Industry ratings
As of February 2020, AM Best affirmed the Financial Strength Rating (FSR) of A++ (Superior) for USAA.
In November of 2020, USAA achieved the highest overall customer service score in the J.D. Power 2020 U.S. Life Insurance Study.
USAA's score was 844 and 902 for annuities which were significantly higher than industry averages of 763 and 778.
Customer service
USAA has a robust app and website (with chatbots) that handle customer service requests.
You can get insurance quotes, file a claim and sign up for new products online.
To use the online portal, you'll need to join USAA first by providing your personal information along with details about you or your family member's military service.
In the case that you cannot access the website, you can also call the customer service line for help.
Pricing
According to the USAA website, customers saved an average of $707 when switching their auto insurance policy to USAA.
These average annual savings were based on a nationwide survey of new customers who switched to USAA and saved from Jan. 1, 2017, to Dec. 31, 2018.
USAA insurance policy offerings
Auto
Home & property
Life & health
Other

Auto
Motorcycle
Motorhome
Boat
Classic car

Renters
Homeowners
Condo
Mobile home
Rental property
Flood
Umbrella
Farm and ranch
Collectibles
Valuable personal property

Life
Major medical
Medical
Vision
Long-term care

Pet
Travel
Aviation
Mobile phone protection
Small business
Ridesharing
Special events
Personal and commercial bonds
Auto Insurance Overview
Here's a quick overview of what USAA offers its auto insurance policyholders.
Comprehensive
Repairs or replaces your vehicle its damage from any catastrophic incident such as hitting an animal, fire or flooding, glass damage, and hail.
Collision
Covers damage to vehicles from collisions with other cars or stationary objects.
Liability
If you are at fault in an auto accident, liability helps cover costs related to the other parties' injuries and property damage.
Uninsured and underinsured
This coverage may pay for injuries to you and your passengers, as well as property damage from an accident caused by a driver with little or no insurance.
In many states, it may also help if you're in an accident with a hit-and-run driver.
Full coverage
Full coverage is not a single option available through USAA but instead describes the state of maintaining liability, collision, and comprehensive coverage for vehicles.
USAA wants its customers to know that they have "full coverage" when they maintain this combination of coverages on their vehicles.
USAA car insurance discounts
| Discount | Notes |
| --- | --- |
| Accident forgiveness | USAA will waive the policy surcharge with the first at-fault accident; applies only if you are accident-free for five years |
| Safe driver | Maintain a good driving record for over five years |
| Defensive driving | Take an approved course to improve your driving |
| Driver training | Drivers can complete a basic driver training course |
| Good student | Maintain good grades |
| New Vehicle | For cars no more than three years old |
| Multi-Vehicle | Extend your coverage to two or more vehicles |
| Annual Mileage | Based on the number of miles you drive in a year |
| Vehicle Storage | Up to 60% discount when you store an insured car |
| Family Discount | Save up to 10% on your policy if you were insured under another USAA policy under a parent or guardian |
| Length of Membership Savings | Applies to policyholders who continue their auto coverage with USAA |
| Military Installation Discount | Save up to 15% on your comprehensive coverage premium when you garage your vehicle on base |
| Bundle and save | Get up to 10% off your homeowners or renters insurance premium when you add an auto insurance policy |
Homeowners Insurance Overview
USAA homeowners insurance also has standard coverage you'd expect from a national insurance carrier. Covered events include:
Fire
Most weather-related events
Theft
Liability
Vandalism
Identity theft
Flood and earthquake insurance can be purchased separately
Here's what your USAA homeowners policy covers:
Dwelling: Covers the cost of repairing or rebuilding
Other structures- For separate structures on your property such as garages, sheds, fences, and driveways
Personal belonging: Your personal property is repaired or replaced at the current price; no depreciation deducted
Home-sharing coverage: If you rent out all or part of your home, this coverage protects you and your guests
Loss of use- If your home becomes unlivable after a covered loss, your increase in temporary living expenses is covered
Personal liability: When you are legally responsible for accidental injury or damage to the property of others, personal liability insurance will cover associated costs
Military: Uniforms replaced for active duty or deployed members if damaged or destroyed due to a covered loss
There are also discounts and additional options for homeowners policyholders:
Bundle and save: Policyholders can save up to 10% on their homeowners insurance premium if they purchase an auto insurance policy with USAA
Consider your deductible: A higher deductible option is available for those who desire a lower monthly premium
Protective detective credit: Available to USAA members who install an ADT system
Claims-free discount: Available for homeowners, condo, or renters insurance policyholders who go five or more years with no claims.
Life Insurance Overveview
USAA's life insurance includes term, universal life, and whole life policies.
Here are some details about those offerings:
Term life
USAA's term life policy is ideal for people between the ages of 18 and 35.
The terms offered are for 10, 20, 25, or 30 years during which the premium stays the same.
If you need more coverage due to certain life events like marriage, the birth of a child, or a home purchase, you can add another $100,000 of coverage.
In some states, you may be able to add a "child protection" rider to extend coverage to your child(ren) for an additional $8 per month.
Whole life
This coverage is ideal for people who would like tax advantages and the ability to accumulate a cash value in the policy over time.
The cash in this policy grows tax-deferred, and there's no federal tax on the death benefit when it's passed on to heirs.
You can request additional insurance up to six times after certain life events, up to $1 million in some cases.
Universal life
USAA's Universal life insurance product offers flexible premiums (which can be increased or decreased) and the opportunity to accrue cash value against the policy.
The death benefit is exempt from income tax for beneficiaries of the policy.
Bottom Line
If you are eligible for USAA's coverage, it could be well worth your time to get an estimate on one, two, or more types of insurance coverage.
You'll likely be able to take advantage of their discounts and reduced insurance rates for their members.
With their longstanding company history and record of serving U.S. service members, USAA is an insurer you'd want to consider as you research insurance providers.