How the Coronavirus Pandemic Affects Your Chances of Getting a New Loan
Find out the likelihood of getting approved for a new loan during the coronavirus pandemic -- a time when lenders may not issue loans as easily.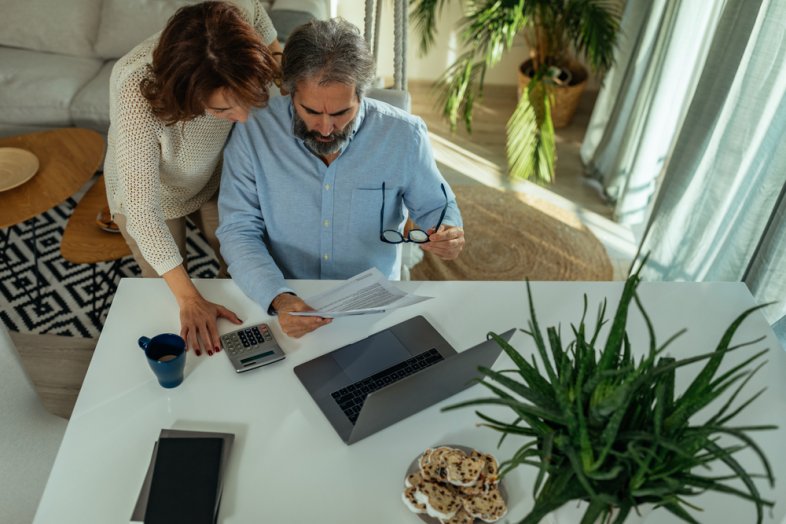 Can you get a loan when the economy appears to be cratering?
When COVID-19 is on everybody's minds and people are making comparisons to the Great Depression, is it impossible to get a loan?
What about somewhat probable if you have good credit and are still gainfully employed?
You'll obviously never know until or unless you apply and get a loan or a rejection -- nobody can tell you your future -- but here's what you can likely expect, if you do need to borrow money any time soon.
Mortgage: It's a Toss Up
The reality is:
It's going to be tough for a lot of people to get a home loan right now.
But, it isn't impossible, especially if you have good credit and plenty of money to put down as a down payment.
One recent development should help. The Federal Housing Finance Agency recently announced that Fannie Mae and Freddie Mac will now buy home loans that go into the government's forbearance program. What that means is that if borrowers have trouble paying their mortgage, lenders won't be stuck with the loans – the government will.
So with less risk for lenders, mortgage servicers should feel more comfortable lending homeowners the money to buy a house.
Home buying is still happening, in any case.
There are plenty of reports in the media of people purchasing homes, even if much of the public is wary about doing it.
Prepare to stricter lending requirements
Still, lending restrictions are tightening.
For instance, JPMorgan Chase recently announced that it had raised its minimum credit score requirement to 700. It didn't say what the minimum was before, but it was obviously somewhere in the 600s; Chase still offers a DreaMaker grant for low and moderate income borrowers that requires a 620 credit score (and a 3% down payment).
Chase also announced (unless you're eligible for that DreaMaker grant) that its home borrowers will also have to pay a minimum down payment of 20 percent instead of 3.5 percent.
That's going to hurt.
For years, a 20 percent down payment was the standard that a home buyer would pay, but for some time now, home buyers have been able to get away with paying a lot less.
That appears poised to change with a lot of lenders now.
Home Equity Loan: Unlikely
It isn't that it's impossible to get a home equity loan, but it can't be described as an easy process.
Some banks have raised the minimum credit score allowed to take out a home equity loan.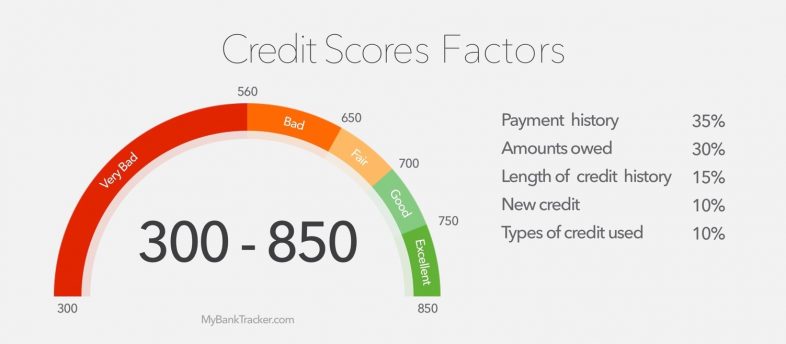 Bank of America, for instance, recently raised its credit score minimum from 660 to 720 for home equity borrowing. Wells Fargo has also raised the credit score minimum to 720. Meanwhile, JPMorgan Chase has stopped offering home equity loans altogether.
Of course, Chase may be onto something.
Yes, if you want a home equity loan to remodel the kitchen, and you can't get one, yes, that's a bummer.
But if you're broke and unemployed, raiding the equity on your house will help you today but could lead to a lot of nightmarish problems tomorrow.
Auto Loans: Likely
Your mileage may vary, as the saying goes, but the news media has been reporting that after a pretty disastrous March, car sales in April have picked up.
So, yes, auto dealerships are still lending.
If you have really good credit, there are a lot of great deals to be found.
You can find a lot of auto dealers offering 0% APR loans for 84 months and some are offering cash discounts on cars.
General Motors, for one, is offering zero percent interest on loans for up to 84 months on some models, such as the 2020 Chevrolet Equinox, Silverado 1500 and most 2020 Buick Encore and Envision models.
Honda currently has a program (until June 1) called "Loyalty Purchase Assistance Cash," which will give buyers $1,000 toward the purchase or lease of certain new Honda models.
Many lenders are also offering deferrals on the first auto payment, which sounds appealing, but the interest will accrue, and so if the chance to defer payments is your main reason for taking out an auto loan, you may want to rethink that.
Now:
If you have bad credit, can you get a car loan?
It's really impossible to say, but if you're employed with bad credit, with car dealerships eager to make a deal (it's right there in the name – dealerships), it's easy to envision the finance manager finding a way to get a loan for a car.
A good loan?
We didn't say that. With this economic climate, and if you do have bad credit, you may find that the loan you receive is something of a lemon (i.e., crazy high interest). So be careful.
Small Business Loan: Depends on the Type of Biz Loan
As many small business owners can tell you, the initial rollout from the Payment Protection Plan was an unqualified success.
Also, as many small business owners can tell you, it was a complete disaster that made the Titanic look like a successful endeavor.
Really, it depends who you talk to.
Some banks have been slow to work with small business owners in releasing these loans, and many large corporations received loans that were supposed to go to smaller businesses. Then the Payment Protection Plan funding ran out.
But a new wave of funding is expected to pass, if it hasn't already by the time you read this.
There's more information about the loan at the Small Business Administration. That said, many bankers are saying that the additional money that will be coming to the PPP is already spoken for.
General business loans
What about business loans in general?
The climate for lending is obviously not ideal.
But if you own a business, the rules are pretty much the same always.
If you're in business and making money, and your credit history is good, and it's clear that lending you money will pay off handsomely for the lender, you'll probably get a loan.
If your business is struggling now, and the lender sees your company as a risk, you're probably going to have to shop around before you find any sort of business loan you can live with – and the terms will probably give you an excuse to invent a few new swear words.
Student Loans: Very High
As you probably know, if you already have student loans, the federal government is allowing borrowers to put a forbearance on their student debt until September 30.
In other words:
You won't have a penalty if you don't make payments.
On other hand, if you keep making them, the money will go to the principal and not the interest, so it's in your best interest to keep making them, if you can.
But as far as applying for a student loan, there aren't a lot of ominous signs that suggest you won't be able to get a loan.
That said:
First, remember to complete the Free Application for Federal Student Aid, also known as the FAFSA, to see what federal loans or grants you may be able to get.
Then, you can start applying for loans – but if you're a parent, you will want to be aware that you may have some initial trouble with applying for the Parent PLUS Loan.
Typically, the Department of Education allows parents to apply in April, but that, according to reports from some college financial aid offices, has been put off until May.
Still, there have not been reports of parents or students being turned down for college loans en masse. Business appears to be going on as usual, and banks are still encouraging borrowers to take out student loans.
Better yet:
The Federal Reserve's emergency interest-rate cut on March 15 is expected to bring the lowest federal student loan rates in history.
That may work out well, too, for people who want to refinance student debt.
It's going to be a stressful time, in terms of how college will be paid for, and whether students will even able to go to their campus, but the payment issues may work out well for some.
Low interest rates would help, and while it's probably too much to hope that this will become a widespread trend, some colleges are lowering the cost of tuition.
For instance, Southern New Hampshire University, is reducing its tuition $10,000 a year, a 61 percent cut, apparently because it may be doing more online coursework than ever, and it's offering a full year scholarship to incoming freshmen. Franciscan University of Steubenville, a Catholic college in Steubenville, Ohio, is also covering tuition costs for all incoming freshmen and transfer students in the fall of 2020.
Other colleges are at least freezing tuition. Not quite as cool of a gesture as lowering tuition, but it's something.
Conclusion
So can you still get a loan during a global pandemic?
Yes, you can.
Can you get the loan that you want with the terms you want?
It's tougher than usual.