3 Popular Ways People Should Not Borrow Money
The fastest way to borrow cash isn't always the best way. Replace ill-advised loan methods and borrow the money you need now without having regrets later.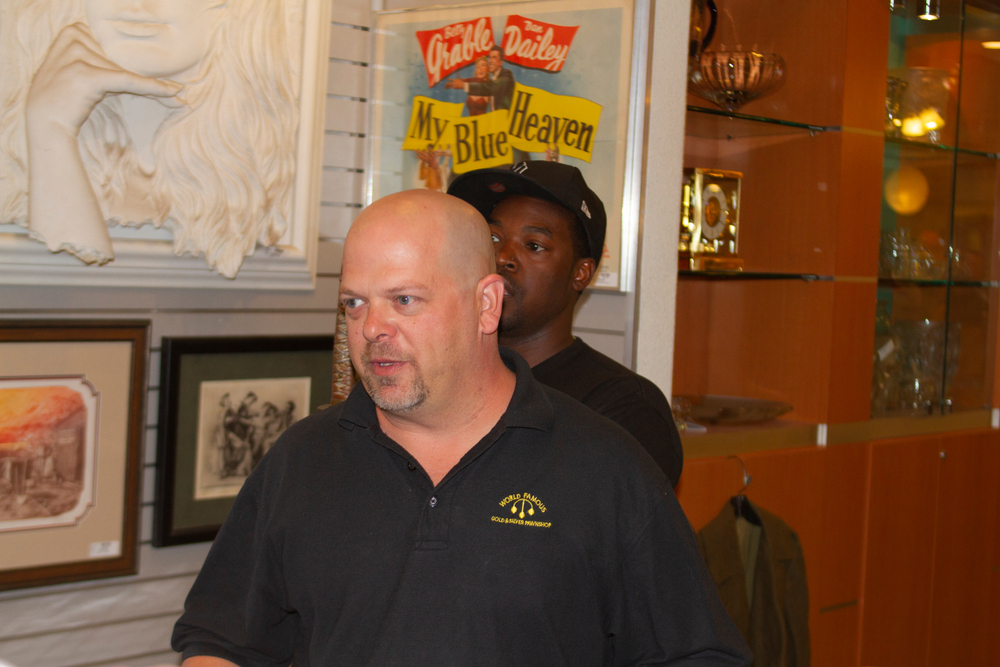 Money -- everyone needs it, but not everyone has it.
Many people who find themselves in a financial bind aren't left with many options, and sometimes applying for a loan isn't realistic.
The most accessible methods of getting quick cash come with a high cost, but those who need money badly won't mind.
Still, there are positive alternatives to shady loan methods, even for those with bad credit or who are in tight circumstance.
Here are three:
1. Pawn Shops
Pawn shops are one of the immediate images that come to mind when thinking of fast cash.
People get money from pawn shops by giving their personal items as collateral, and if they aren't able to pay on their loan due date, the items are sold.
The pawn shops profit because the amount borrowed is generally much less than what they would receive for the items sold.
Loans are typically for 30 to 90 days, and interest rates and storage fees range from 10 to 20 percent each month.
The Alternative - Online Sites
If you need money quickly and know that there is no chance that you will be able to repay the loan, try selling your items on Craigslist, eBay, Amazon, or Etsy.
These online sites help you cut out the middleman and allow you the freedom to list the prices you deem fit based on the value of your wares.
Typically, the site will take a small percentage of your sales, but the sum is insignificant compared to the profit pawn shops make at your expense.
Keep in mind, however, you items may not sell right away, so be sure to do your research to see what others are selling it for, and perhaps you can price it lower in order to sell it faster.
2. Payday Loans
Of all the potentially shoddy ways of borrowing money, getting a payday loan seems the least extreme.
However, getting caught in a never-ending cycle of debt repayment is a very real outcome of using this method.
Here's How it Works
individuals who take out payday loans, which are small short-term loans that usually range between $100 to $1000, list two or three of their upcoming payday dates on their loan application.
Once payday rolls around, the lender collects the balance due, but individuals can always opt to "rollover" the loan until the next payday.
This is where people can get into trouble.
Payday loans come with high interest and fees, but the laws regarding these loans vary from state to state.
At least one Utah payday-loan company charged 1,564 percent annual interest, roughly translating to $30 in interest each week for every $100 loaned.
For example, in New York State, payday loans are illegal, for these reasons listed on their site:
"Payday loans are designed to trap borrowers in debt."
"If the loan cannot be paid back in full at the end of the term, it has to be renewed, extended, or another loan taken out to cover the first loan. Fees are charged for each transaction."
"The annual percentage rates on payday loans are extremely high, typically around 400% or higher."
Try These Methods Instead
There are a variety of methods available to those seeking financial help, the most dire of which we have outlined in our bankruptcy alternatives article.
Here are some quick, specific alternatives to try before getting a payday loan:
Negotiate with your creditors -- ask them for more time, and ask if they can lower your late payments, finance charges, or interest rates. Telling them your sincere story can help.
Find a community development credit union which can provide affordable small-dollar loans.
Have a consultation with a credit counseling service.
Consult social service agencies which can assist in getting individuals necessities such as food, housing, and home heat costs.
Ask for a salary advance.
Try peer-to-peer lending.
3. Buy-Here-Pay-Here Car Dealership
Buy-here-pay-here car dealerships use sensational advertising to attract individuals with bad credit who can't lease or buy a vehicle at a typical car dealership.
The sales process begins by looking at that person's income and credit.
Those who make the cut can buy a car, but at a high price -- average annual interest rates at these specialized dealerships are 24 percent.
That's three to four times the rate of normal used car loans.
What's worse is that according to The Center for Responsible Lending, 30 percent of these cars end up becoming repossessed and resold.
CNN Money reported that some of these dealers repossess their cars when the borrower is just one day late.
Instead Try "Cancel Anytime" Car Dealerships
Dealerships like DriveTime's "Cancel Anytime" lease allow individuals to pay as little as $895 as down payment for a vehicle, and drive the car home that same day.
Customers make low bi-weekly payments without any commitment, and should they become unable to continue payment, can simply return the car.
The best part?
They are always welcome to re-lease again in the future.
It is wise to save up enough money so you can offer a high down payment in order to qualify to finance a vehicle.
If you're feeling extremely desperate, the most immediate options available to you include selling your stuff, creating a crowdfunding profile page, and asking friends and family for cash.
Don't settle for ill-advised loan methods when it comes to something as important as your life.