How to Buy Amazon Stock: Invest in Shares of the E-Commerce Giant
Learn how you can buy shares of Amazon stock as an investment -- if you think the e-commerce giant has room to grow and generate a return for you.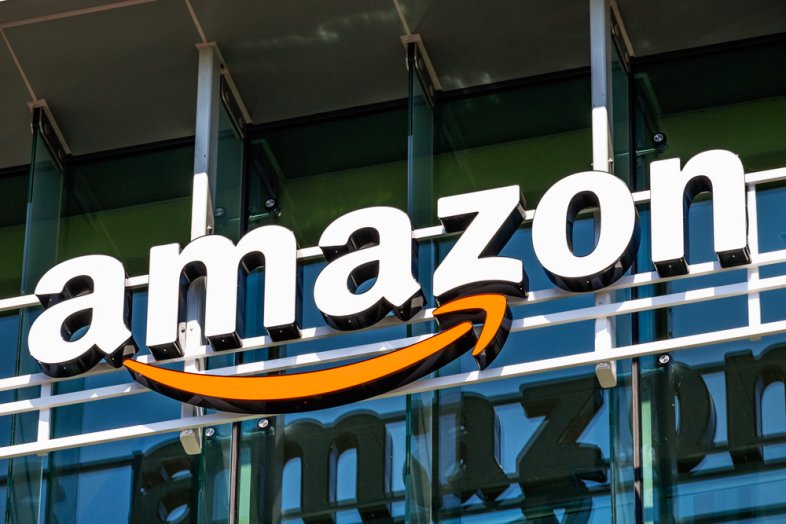 Amazon is one of the largest retailers in the United States -- a go-to online destination for millions of American consumers for all kinds of goods and services.
This is why Amazon stock (NADSAQ: AMZN) has increased significantly in value from about $88 ten years ago.
Realizing the strong company that Amazon has become, along with the future potential for growth, you may want to invest in the retail giant.
Here's a quick guide on how you can buy shares of Amazon stock and become one of the company's investors.
Note: This is not a recommendation to invest in Amazon, but rather an explanation of how to do it should you choose to do so. The reality in the financial markets is that no matter how well a stock has performed in the past, there's never a guarantee of future performance.
Amazon Company Overview
Founded in 1994, and based in Seattle, Washington, Amazon.com, Inc. is one of the top technology companies in the world, and a "disruptor" in the truest sense.
It's one of the world's largest e-commerce marketplaces, and nearly everyone in the world has participated in the Amazon.com platform for either purchases or sales.
With many businesses now transitioning to rapid product delivery, Amazon is at the forefront of the wave.
They even partner with major organizations, like the U.S. Post Office and Apple.
They've recently merged with the organic food store chain, Whole Foods Market, and provide home delivery for that chain. To make the delivery network happen, the company has 75 fulfillment centers staffed by more than 125,000 employees, and it makes deliveries virtually worldwide.
Amazon is now one of the largest employers in the US, with nearly 650,000 employees, generating more than $230 billion in revenue.
What's more, revenue has been growing substantially in each of the past 12 years. It's easy to see why there's so much interest in this company from investors and investment funds.
Major Amazon competitors
Despite the fact that Amazon has many competitors, it thoroughly dominates various markets.
Virtually every major retailer in the country can be considered an Amazon competitor, but here are the major ones:
Walmart
Costco
Target
Best Buy
On the e-commerce front, its primary competitors are:
Apple
Google
eBay
Netflix
Time Warner Cable
Amazon also offers cloud computing services (Amazon Web Services) in competition with:
Microsoft
Google
Alibaba
IBM
Oracle
Perform Thorough Research and Analysis
No matter how convincing a company's performance is, including Amazon, you still need to look at the numbers behind it.
We're not going to get too deep into this topic since it's quite extensive.
Dig through the company's numbers
But start by getting a copy of the company's most recent annual report.
That will provide important financial statements, such as:
the company's balance sheet
income statement
any important disclosures
You'll be specifically looking for the company's ability to meet its obligations, its long-term revenue growth, and its long-term profit growth. These will be strong indicators of the company's long-term prospects.
However, most people aren't familiar with financial statement analysis.
There are various investing websites and tools that provide quick analysis to break down some of the key figures.
Keep an eye on trends and industry conditions
But once again be aware that even if the company's financials look promising, there's no guarantee of a positive future performance.
One or more new and powerful competitors can emerge, the company may face legal proceedings or even political limitations in a major market.
Any of these events and more can hurt the company's stock going forward.
How to Buy Amazon Shares
The easiest way to buy Amazon shares directly is through a brokerage account, which you would have to open if you don't have one already.
Examples of popular brokerage platforms include:
Vanguard
Fidelity
Charles Schwab
TD Ameritrade
E*TRADE
Amazon shares trade under the ticker symbol AMZN on the NASDAQ exchange.
You can purchase the stock using either a market order or a limit order.
Market order
With a market order, you'll enter an order to purchase, say 10 shares of stock at the prevailing market price.
If that price is $1,750 per share, your total acquisition will be $17,500 – plus the commission of $4.95.
Limit order
With a limit order, you enter an order to purchase the stock at a certain price (or better).
For example, if you set a limit order to buy 10 shares of Amazon at $1,740, the purchase won't go through until that price threshold is reached.
Theoretically, if the price never falls to that level, the limit order will never be executed.
Amazon Direct Stock Purchase Plan (DSPP)
If you want to purchase stock directly in Amazon, without going through a broker, you're in luck.
The company launched a DSPP in August of 2019.
You can participate by opening an account with Computershare>, where you can purchase, hold and sell Amazon stock.
Do note:
There are transaction fees for both buying and selling stock, which will vary based on the company stock you're buying or selling.
Ownership through a mutual fund
Rather than purchasing shares of Amazon directly, you can also own them indirectly through an ETF or a mutual fund.
This will certainly be the case with any fund that's based on the S&P 500 index. Amazon is currently the third-largest component of the S&P 500.
If you want a larger position in Amazon, you can invest in mutual funds that specialize in tech companies, and in which Amazon might represent an even larger share.
Whether you hold the stock through an index fund or a mutual fund, you'll also have the advantage of diversification into other stocks.
Should Amazon underperform the market, your investment may still turn positive on the performance of other stocks in the fund.
Use a robo-advisor
If you want even more diversification in your portfolio, you can invest with a robo-advisor.
These are automated online investment platforms that create and manage a portfolio of several funds for you.
Given the popularity of Amazon, the stock is well represented in virtually any robo-advisor portfolio.
If you like the robo-advisor management concept, but would like a larger position in Amazon, you can consider M1 Finance, which uses a unique investment strategy referred to as "pies", in which you create your own investment portfolio.
For example, you can create a pie that consists of the five FAANG stocks (Facebook, Apple, Amazon, Netflix and Google). You can even choose the allocation, such as holding 40% of the pie in Amazon stock. That will give you a strong position in Amazon, as well as some diversification with other major stocks. And best of all, M1 Finance charges no investment fees.
You can even choose the allocation, such as holding 40% of the pie in Amazon stock.
That will give you a strong position in Amazon, as well as some diversification with other major stocks.
Consult a Financial Advisor 
If you'd like to buy stock in Amazon, but you're not sure you should, it's always best to get expert opinions.
One way is to consult with a financial advisor.
He or she will have a deeper understanding of both the financial markets and of certain well-known companies.
You should never rely entirely on the recommendation of another person, even a financial advisor.
Rather:
Compare the information you get from a financial advisor with the results of your own research.
General Investment Advice
If you do decide to invest in individual Amazon stock, use the following rules:
1. Diversify your investments
With a diversified portfolio, you minimize the likelihood that any single particular investment will cause significant losses to all your investments.
Any individual stock in your portfolio should make up no more than 5% to 10% of your total portfolio.
Remember:
If you invest in index funds or ETFs, you likely have some money already invested in Amazon.
2. Buy shares over time
Rather than investing $20,000 in the stock all at once, instead, you can create a plan to purchase a fixed dollar amount of the stock each month going forward.
In this dollar-cost averaging strategy, you won't buy too much at a stock price high or low -- you'll acquire shares over time.
That will prevent you from buying too much of the stock at an inopportune time.
3. Invest for the long term
Generally, for the typical investor, it's better to adopt a long-term investment approach to investing in individual stocks because that allows the company's overall business to play a role in your investment decision.
If you're still nervous about buying the stock even after doing your research and getting one or more expert opinions, invest in Amazon through funds or a robo-advisor.
Each will have only a small percentage of your portfolio allocated directly to Amazon.
Investing is risky, and investing in individual stocks is even more so. Do your research, get expert opinions, and never invest more in any stock that you can afford to lose.
Frequently Asked Questions
Can you buy fractional shares of Amazon stock?
Yes, many brokers allow investors to purchase fractional shares of stock, including Amazon stock.
This is a great way for smaller investors to own a piece of Amazon when it's high share price may prevent you from buy an entire share of stock.
Check with your brokerage to verify that fractional investing is offered.
Does Amazon stock pay dividends to investors?
No, Amazon does not pay dividends to its shareholders.
Therefore, as an investor, your primary focus would be on the increase in Amazon stock share prices in order to generate a return on your investment.
When does it make sense to sell Amazon stock?
There is no right answer for when to sell Amazon stock.
Some investors may sell shares when they feel that the company is no longer worth as much as what's reflected in the share price.
So, when investing in Amazon, it is important to identify why you bought the stock in the first place. Then, you can have a better idea of when the company is no longer an attractive investment.