10 Tips How to Manage Your Money During the Holidays
While gifts are a major part of the season, keep in mind that there are other commitments you may need to take on like hosting the family Christmas dinner, giving to your favorite charity or even...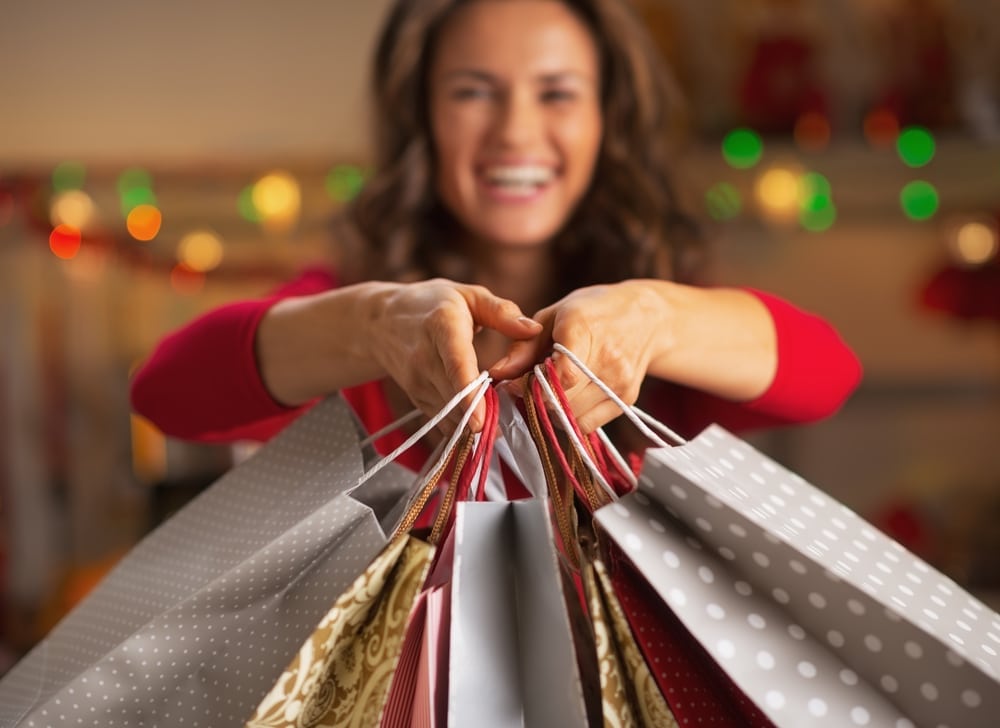 Celebrating a meaningful Christmas doesn't necessarily suggest dipping low into one's savings account.
The holidays could never be as enjoyable and as stress-free as you want it to be if, at the back of your mind, you are thinking of the post-holiday bills that will come knocking on your doorstep long after the gifts are opened and the tinsel all put away.
How to Spend a Merry Christmas Without Burning a Hole in your Account
Even with tough times upon us, one need not pull a Scrooge during this time of giving.
Here are a few tips on keeping your head above water despite the holiday spending:   
1. Consider all financial obligations
While gifts are a major part of the season, keep in mind that there are other commitments you may need to take on like hosting the family Christmas dinner, giving to your favorite charity or even traveling back to your parents' hometown.
The more realistic your planning, the easier to avoid unplanned expenses.
2. Take stock of your resources
Do some number crunching and come up with a reasonable figure for how much you can actually afford to spend for the holidays.
Using up one's credit card to the limit may be tempting but this is one temptation you should not give in to.
Taking some amount from your savings may be a more preferable option than enjoying practically limitless spending then greeting the New Year with a debt you cannot even pay off until the next holiday season.
3. Come up with a budget and stick to it
Out of the realistic figure that you have calculated in item # 2, apportion a part of it to each of the commitments that you have listed in item # 1.
This will help you veer away from unnecessary or impulsive spending.
Chances are, your resources may be sorely lacking with the celebration and gift-giving you have in mind.
Adjust and re-adjust your list and your allocations until you have fit it all into your magic number (taken from #2).
4. Think of creative ideas to trim down spending
For starters, instead of spending a lot on a new motif for your tree, why not recycle old decors and just put up a couple of new ones to spice things up a bit?
Or, you could prepare that sumptuous Christmas meal while asking the rest of the family members to bring the wine and dessert.
Your ideas need not be a sheer genius but enough to have you scrimp a few dollars here and there.
5. Focus on the tasks on hand
While out shopping, whether for gifts, for your child's Christmas costume, or for ingredients of your specialty cookies, concentrate on the things that you need to buy at that time.
Don't get distracted by deals on items which are totally unnecessary or else are not included in your list and budget for the moment.
6. Be a smart credit card shopper
While it is always best to have a debt-free Christmas, sometimes this is just unavoidable.
What you can avoid though, is falling victim to many credit card "offers" that can only lead you to more debt.
Keep in mind that too many credit applications can significantly reduce your credit rating. Always read the fine print when availing of deals that appear to save you a bunch of money.
When using your credit card in the store, always keep an eye on it as soon as you hand it over to the store personnel and get it back immediately once the transaction is done.  
7. Go over your statements carefully
Any fraudulent activity, whether done through your bank account or credit card, should be easy to spot if you exercise the right amount of vigilance.
It is more difficult for banks to spot questionable activity in an individual's account, owing to the unusually high account activity during this time so the responsibility lies more on your shoulders.
Do not wait for the printed statement; checking your statements online should be the fastest way to do it.
If you have also been issuing personal checks for any holiday purchases, it is best to check your bank account statements as well. 
8. Exercise caution when using ATMs
Some people want to avoid carrying around excess cash, and are more comfortable with keeping that extra money in their accounts.
After all, it is always easy to find an ATM around malls and take out that money. Sounds practical, right? Well, not necessarily.
The ATM has also been a setting for many fraudulent schemes of many unscrupulous individuals out to get a quick buck and some.
Be sure to safeguard your PIN while using the machine and be wary of suspicious looking "attachments" to it.
Always keep your transaction receipt and have the presence of mind to never leave your card.
Keep in mind too that if you use ATMs that are not owned by your bank, you may be subject to some charges for it.
Add that to the fact that standing in line for a long time to use an ATM may not be your idea of a stress-free holiday shopping, and you may just as well decide to withdraw substantial cash beforehand and just keep your wallet close to you at all times. 
9. Avoid the endless lines at the counter
While it may be a tad too late to say "shop early", there is still some time before the holiday rush is actually on us.
As much as possible shop at earlier times of the day and several days before Christmas Eve to stay away from the long lines. As time is gold, saving time is therefore saving money as well.
10. Have a happy holidays
Always remember that beyond the conventional trappings of the holiday season is a time for the togetherness of family and friends.
So just rein in all that spending and enjoy a simple and meaningful celebration.
Compare Best Accounts Now