10 Mistakes to Avoid When Selling Your House
Put your ego aside when selling your house. Here are solutions to 10 home selling mistakes caused by being overly confident.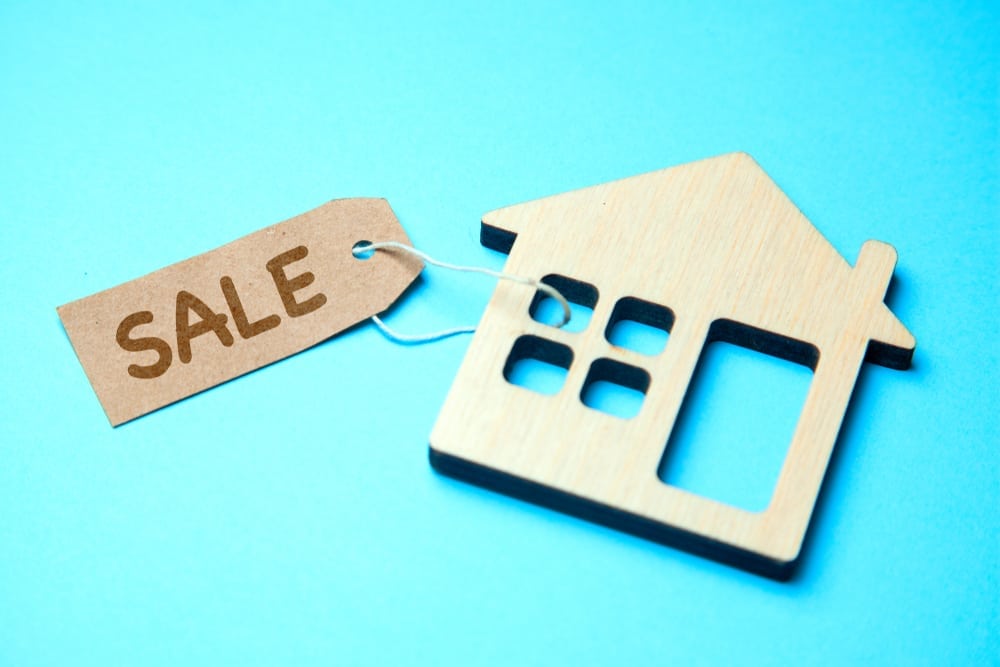 When it comes to selling your home, having the confidence that it will sell and turn a profit are good things.
However, in today's world of the Internet and not to mention HGTV home improvement and real estate shows (that only give you shiny, edited versions of what really happens), it's easy to believe you know what you're doing.
If you're ready to sell your home, put your ego aside and be open to suggestions made by your real estate agent and other professionals involved.
Falling victim to any of the following mistakes will not only cause headaches and frustration, it may also cause your house to sit on the market for months.
Here are the top 10 home selling mistakes that are caused by being overly confident:
1. Trying to Sell it Yourself
If you aren't a seasoned veteran at selling a home, you're better off letting a professional handle it.
Most people don't buy and sell houses more than once or twice in a lifetime, and there's a lot of money at stake.
Sales contracts are now pages and pages of legal boiler plate, and mandatory disclosures seem endless.
You're accepting a lot of liability by trying to sell it without a realtor or other professional help.
A realtor knows what's selling around you, and for what price, and can help you negotiate smartly.
What to do: Get a realtor recommendation from a friend or colleague.
Do your homework, check references, conduct interviews and go with someone with a proven track record.
Don't fall for these real estate agent tricks, either.
2. Setting Your Price Too High
Pricing your home too high will discourage interested parties from making an offer, and your property could sit for months, which isn't your goal.
Any smart buyer will negotiate, and if you want to complete the sale, you'll have to play the game.
Keep in mind that even if you've made pricey improvements to the home (granite counter tops, stainless steel appliances), you may not get your money back if you're the only home on the block with such upgrades.
What to do: Have a few realtors evaluate your home for a sale price (or get a comparative market analysis).
Most people want to list their homes at a price that will attract buyers while still leaving some breathing room for negotiations.
Whether you end up with more or less than your asking price will likely depend on whether you're in a buyer's market or a seller's market.
3. Skimping on Marketing
Use all of the marketing options available to you -- Internet advertising, lots of pictures of your house, public open houses and even postcards.
The more people who see your house, the better your chances are of selling it. And don't skimp on listing photos.
So many buyers look for homes online these days, and so many of those homes have photos, your home needs great photos, too.
What to do: Give your realtor at least a month of lead time, so they can research comparable homes and set a good price.
And give them leeway to schedule photographs of your house on the best day under the best conditions.
4. Hiding Significant Problems
Sellers are required to provide full disclosure on the their property's history.
And any problems will be uncovered during the buyer's inspection anyway.
Having your home inspected before listing it is a good idea if you want to avoid costly surprises once the home is under contract.
What to do: Either fix the problem ahead of time, price the property below market value to account for the problem, or list the property at a normal price while offering a credit to fix the problem.
5. Being Emotionally Involved in the Sale
Let go of the features you love about your home, and remake it as a house most people could love.
That might mean some choices you may think of as "vanilla," but will appeal to the broadest market.
What to do: Have your realtor walk through your home and make suggestions to make it marketable. Think about your house as a commodity, not an extension of your identity.
6. Getting Offended by a Lowball Offer
Just because someone brings a really low bid for your home is no reason to walk away.
Now's your chance to negotiate. It's a business transaction.
What to do: Come back with a counteroffer. Typically, most buyers will come back with a second offer, which is a better indication of what they're really willing to pay.
7. Not Asking For the Buyer's Pre-Approval Letter
Signing a contract with a buyer whose purchasing power is unproven may result in a nasty surprise later on in escrow. It could also put you in a serious bind if you need to close by a particular date.
What to do: Specify that any offer include a pre-approval letter from a mortgage lender (or proof of funds for cash purchases) showing that the buyer has the money to buy the home.
8. Losing a Sale Over Little Things
It's possible to have a home sale stall at the end over a minor detail.
Losing a buyer because of an argument over a piece of furniture or a fixture is silly.
What to do: Unless it's an heirloom that's been in your family for generations, you can probably find another one. If it's something you can't live without, remove and replace it with something else before you show the house.
If it's something you can't live without, remove and replace it with something else before you show the house.
9. Being Inadequately Insured
With all the people who will be on your property, you want to make sure you are insured in case someone has an accident.
You also want to make sure to fix any obvious hazards at the property or that you take steps to mitigate them (keep the children away from your pool or get your dogs out of the house, for example).
What to do: Review and modify your insurance coverage as needed. Also remove or make safe any hazards on your property.
10. Don't be Unprepared for Your Next Step
How long the sale of a home may take is unpredictable.
If you're timing your next move to coincide with the closing of your home sale, you may be in for a surprise.
What to do: Have a back-up plan in case your transactions -- on either end -- take longer or shorter than you think.
These solutions to the top 10 home selling mistakes will help you succeed and profit with the sale of your home.