5 Missed Opportunities on Getting the Best Price on Rent
Did you know you could negotiate lower rent? This is just one of the many steps you should take before signing the lease and moving into your new digs.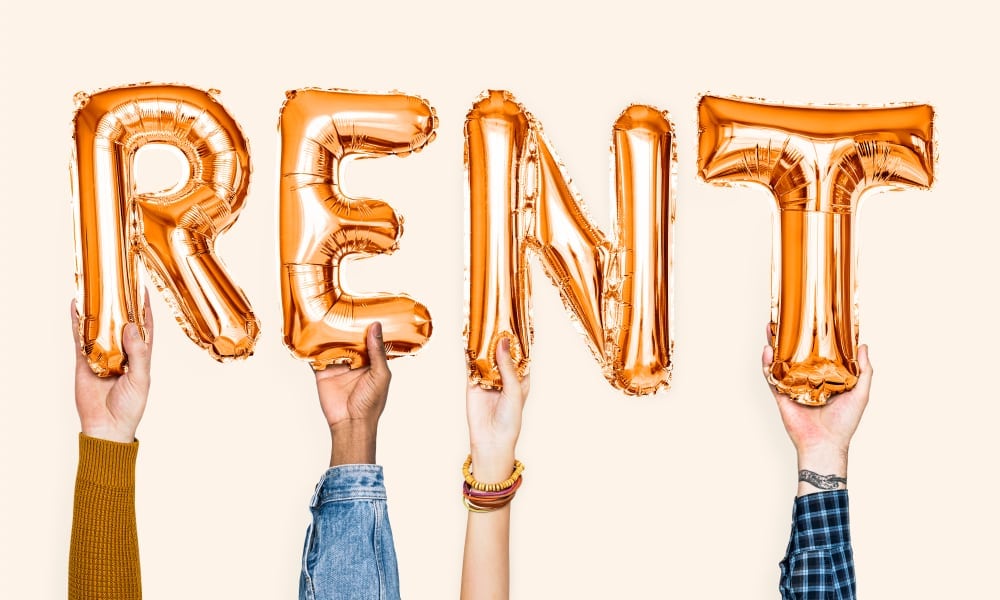 Finding your dream apartment is about half the battle in the rental process.
There are many steps you can take to ensure you are paying the best possible price for you budget.
Did you know you could negotiate your rent? Utilities? Have you ever thought of moving two blocks from your dream neighborhood?
Check out some reasons you're fooled into paying more rent and the steps you can take to make smarter and more cost-efficient choices.
People are jumping from job to job, starting families later in life, and changing their minds about as quickly as their smartphones --  it's pretty obvious that commitment isn't sexy in modern-day America.
Despite the fact that homeownership has never been more affordable, millennials are still too scared after seeing their parents go through the housing bubble.
Individuals aren't buying because of insufficient savings and too much debt.
I personally value renting over buying because of the flexibility and freedom.
That being said, I believe there is right and wrong way to go about the rental process.
When I moved to Los Angeles, I knew the rental market was an expensive one, and a new study out of the UCLA Luskin School of Public Affairs deemed it to be the worst in America. 
According to the studies, rent levels in Los Angeles are the most disproportionate to renter income, making it "most unaffordable rental market" in the United States -- despite higher rental costs in New York and San Francisco.
But, these figures didn't scare me one bit, because I always make sure not to be fooled into paying more by avoiding the following five things:
1. Being Slow to Act
Any hesitation when looking at apartments will not only make it harder to negotiate, but it can cost you the apartment.
When you start your search, come prepared to the apartment showings; bring a check list of amenities that you're looking for and your checkbook.
If you find a place that matches what you're looking for be prepared to make a commitment.
Many landlords are looking to fill the space as quickly as possible and competition for your desired neighborhood is fierce.
If you prove you have good credit, are reliable and can pay immediately, you can usually negotiate $500 to $1,000 off your yearly rent.
Which brings me to my next point:
2. Forgetting to Negotiate
A strong thing to remember when it comes to negotiation is "It never hurts to ask."
You need to, of course, establish that you have the means to pay rent each month and that you are a very desirable tenant (for example, you're quiet, you don't have kids, are a non-smoker and you're responsible), but that doesn't mean you can't ask for some help.
Negotiate lower rent, especially if you are a new tenant.
It becomes much harder to renegotiate after you've already signed a lease.
Here are a few things that will help you leverage your negotiation skills:
Committing to a longer lease
Prepaying a couple of months in advance
Asking for utilities to be included
3. Not Building Rapport with Your New Landlord
Keep in mind; negotiations work best when the landlord likes you. 
Put your best foot forward when considering apartments to rent.
Heck, suck up a little. I wont tell.
Here are two instances that being nice helped me pay less each month:
When I was looking for an apartment in Brooklyn with a friend we set a budget of $2,000 or $1,000 each.
Honestly, that was a little more than I was comfortable paying so when we found a beautiful two bedroom for $2,200 a month, I was torn.
We were ready to put down money and had references from previous landlords, but I couldn't bring myself to tack on an extra $100 a month to my budget.
Then my friend jumped into action.
She made jokes, promised to bake our landlord cookies and even offered her digital production services for a side business our landlord had.
It worked.
He knocked off $200 a month from the total rent which saved us a whopping $2,400 a year.
I currently share an apartment in Los Angeles with 2 other roommates.
Both roommates were here before me and decided to decrease their portion of the rent and charge the newest member a little bit more.
At first, I accepted, but after a while I approached them about splitting our rent evenly.
We all get along and they wanted to keep me as a roommate so after a short conversation they agreed and I decreased my monthly rent by $20.
It's not as much as my previous rent score, but an extra $240 in my pocket at the end of the year isn't that bad.
4. Not Reading Your Lease Agreement
Don't tell my landlord, but he's a psycho. 
He is constantly adding new rules and fees to our housing complex.
He has tried to charge tenants a $50 fee each month for having an air conditioner (separate for the increased energy bill) and a $10 monthly fee for having a bike parked on our property.
But luckily, we have a copy of the lease at hand to show we did not agree to these added fees. 
Make sure to read through your lease closely and renegotiate any provisions you feel are unfair.
Speaking of dense paperwork, you should always keep up-to-date on renter laws in your state and city.
5. Moving Into a Neighborhood Just for the Name
Gentrification is a landlord's dream.
As soon as a neighborhood begins to fill up with artists and coffee shops, many landlords scramble to increase rent.
In dense cities, where neighborhood boundaries can be a bit unclear, landlords can fudge the lines just to charge a little more.
Don't get caught up in the glamour of living in a hip neighborhood, you'll end up paying a couple of hundred dollars more than you should.
I always look for apartments within a two block radius of these hip-and-happening neighborhoods.
I am not in the financial position to pay for a cool neighborhood, so I live near the cool neighborhoods.
My rent is $200 to $300 cheaper a month, and I still get to enjoy the same bars and restaurants as the people living a few blocks north of me.
Do you have any awesome rent-negotiation stories? I'd love to hear them below!