VA Home Loans: A Guide to Mortgage for Veterans
Learn how VA home loans work to make it easier for veterans to qualify for a mortgage, including the service eligibility requirements.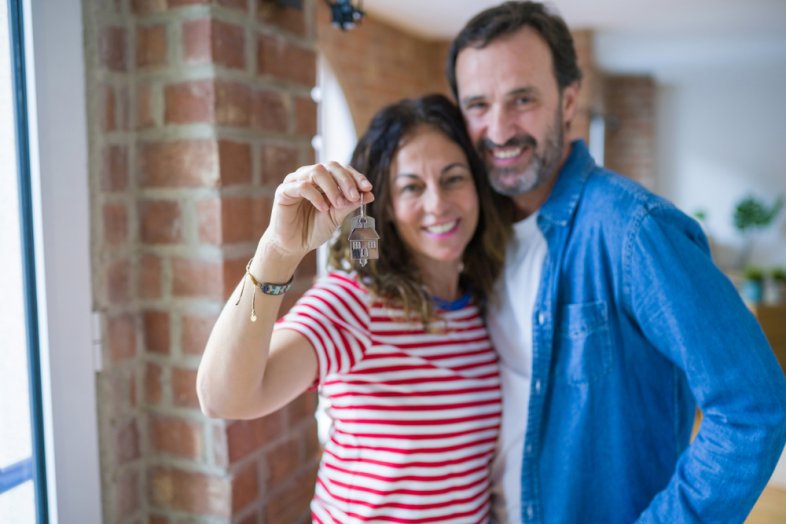 Most people can't afford to buy a house with cash. For this reason, they rely on mortgage financing.
Yet, with so many types of mortgages, which is right for you?
Some people opt for a conventional or an FHA home loan—which are popular options. But depending on your situation, a VA home loan might be the better choice.
Here's what you need to know about VA loans, including how they work and how to qualify.
What Is a VA Home Loan?
A VA home loan is a mortgage program backed by the Department of Veterans Affairs (VA). 
It's a government loan designed to make home financing easier and more affordable for eligible U.S. service members and their families.
To be clear:
The VA doesn't create loans.
They only back or guarantee a portion of these loans. So if you're interested in VA financing, you must still contact a bank or mortgage company. 
In the event of default and home foreclosure, the VA guarantees that your mortgage lender will recoup some of its losses.
Refinancing
Another benefit of a VA home loan is that it's not only for new purchases.
You can also get this loan when a refinancing a property. Refinancing is the process of getting a new mortgage to replace an existing one.
With that being said, you can refinance from a VA home loan to another type of mortgage, or from another mortgage to a VA loan. This is an excellent way to get a lower interest rate and possibly a lower monthly payment.
How Do VA Home Loans Work?
The process of getting a VA home loan is similar to getting any other type of mortgage.
The difference:
You must apply with a VA-approved mortgage lender. So when consulting with a loan officer, express your intentions of financing with a VA loan. 
These loans are attractive because they also allow 100 percent financing. Most mortgage programs—with the exception of a USDA home loan— require some sort of down payment. 
Down payment requirement
A conventional home loan requires a minimum of 3 to 5 percent down. With an FHA home loan, you'll need a minimum down payment of 3.5 percent.
For some, down payments are an obstacle to homeownership. But with a zero-down VA loan, you can purchase with less money. This allows many to buy sooner rather than later.
The fact that VA loans are backed by the Department of Veterans Affairs makes them less risky for lenders, which is why they can offer these loans with no money down.
Getting preapproved
To get a loan, contact a VA-approved mortgage lender to get pre-approved. This involves submitting supporting documentations such as income statements, bank statements, and authorizing a credit check.
The lender will determine if you're eligible for a loan, and how much you can afford to spend on a house.
A pre-approval is your green light to begin the home search. Once you find a house and the seller agrees to your purchase price, submit the purchase order to your lender.
The lender will prepare a Loan Estimate, which provides an estimation of your loan terms, projected payments, and closing costs.
Carefully review this document. If everything looks good, express your intent to proceed with the mortgage. At this point your lender begins the process of underwriting your loan and preparing for closing.
Qualifications for a VA Home Loan
Mortgage lenders must follow VA standards when originating VA loans. They must ensure a borrower meets the minimum qualifications for financing.
1. Who can get a VA loan?
VA mortgage loans—part of the 1944 G.I. Bill of Rights—is a widely popular program to help veterans and their families afford homeownership.
These loans are only available to active duty service members, veterans, and their eligible spouses.
2. What is the credit score requirement?
Unlike other mortgage programs, the VA doesn't set a minimum credit score for a VA home loan.
Each VA-approved lender sets their own credit requirements.
Minimum credit scores typically range from 580 to 660.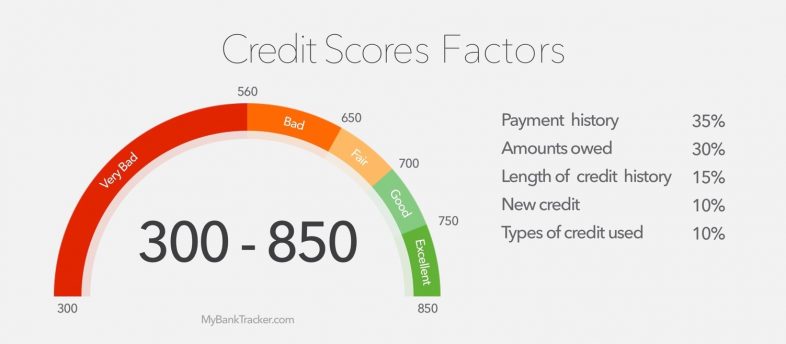 3. What is the debt-to-income ratio requirement?
Lenders not only evaluate a borrower's credit score, but also their debt-to-income ratio. This is the percentage of your gross income that goes toward minimum debt payments, including the mortgage payment. 
For a conventional home loan, your debt ratio should be no more than 36 percent.
When applying for a VA home loan, your debt-to-income ratio should generally be no more than 41 percent.
Lenders may allow a higher percentage if you have compensating factors, such as an excellent credit score or a large cash reserve.
4. What is a certificate of eligibility?
Before applying for a VA-backed home loan, you'll need to present your mortgage lender with a Certificate of Eligibility, or COE. 
Whether you're active duty, a veteran, or a surviving spouse of an eligible service member, this document is proof that you meet the minimum service requirements for a VA home loan. 
To get a Certificate of Eligibility, request one using the Department of Veterans Affairs benefits portal, or download and fill out VA Form 26-1880. Mail the document to the address on the form.
5. What's the qualifying military service requirement?
You must also meet the minimum service requirement to qualify for a VA home loan.
You might be eligible if you've served at least 90 days of active duty during wartime; 181 days of active duty during peacetime; or if you've completed six years of service in the National Guard or Reserves. 
You're also eligible if you're the surviving spouse of a veteran or a service member who died in the line of duty.
6. What is the VA loan limit?
VA mortgages are also unique because they don't have loan limits.
Each lender decides the maximum you're able to borrow based on their guidelines and your income.
7. What types of property are eligible for VA financing?
Keep in mind that when applying for a VA home loan, you can only use financing to purchase a primary residence.
This includes a single-family home, condo, townhouse, modular home, and a multifamily property up to four units. 
If buying a multifamily property, you must occupy one of the units. You cannot use a VA home loan to buy a vacation home or a rental property.
The only exception:
You convert a property once used as a primary residence into a rental property.
8. What is the cost of a VA home loan?
While VA home loans don't require a down payment, you're still responsible for closing costs. This fee can range from 2 percent to 5 percent of the loan amount.
Closing costs include: 
loan origination fee
discount points
appraisal fee 
state and local taxes 
title insurance 
recording fee 
hazard insurance
VA funding fee
The VA funding fee is a one-time payment included in your loan, or paid at closing. This fee helps offset the cost of the loan program. The fee is 1.4 percent to 2.3 percent of the loan amount.
Despite certain fees, the upside is that there's no mortgage insurance with a VA home loan.
With other types of mortgages, mortgage insurance is often required when a borrower puts down less than 20 percent.
Tips for Getting a VA Home Loan
If you're thinking about getting a VA mortgage loan, here are a few tips: 
Check your credit
A high credit score helps you get the most favorable interest rate, so aim for a credit score of at least 750 or higher.
Pay your bills on time, pay off debt, and order a copy of your credit report. Disputing negative errors on your credit report can add points to your score.
Shop around
To get the best interest rate, get multiple quotes from different VA-approved lenders.
Ideally, you should request three to four mortgage quotes.
Get all quotes within a 14 to 30-day window, if possible.
When shopping for a mortgage, multiple hard inquiries made within a short span of time count as one inquiry on credit reports.
Use a VA loan multiple times
Using a VA-home loan for a home purchase isn't a one-time benefit.
You can use it multiple times as long as you pay off the loan each time. It's also possible to have more than one VA loan at a time.
Don't mess up your pre-approval
Keep in mind that a pre-approval doesn't guarantee closing. Mortgage lenders will check your credit score again a few days before closing.
So continue to practice good credit habits. Pay your bills on time, don't accumulate new debt, and avoid unnecessary credit inquiries.
Final Word
If you're eligible for a VA home loan, this is a great way to purchase a house with less money out-of-pocket, allowing you to buy sooner.
By doing so, you can take advantage of low rates and get the keys to a property before home prices increase.