Chase Bank CD Account Rates 2023 Review
Learn how the certificate of deposit (CD) rates from Chase Bank compare to the interest found at the top online banks. See which fees and deposit limits apply.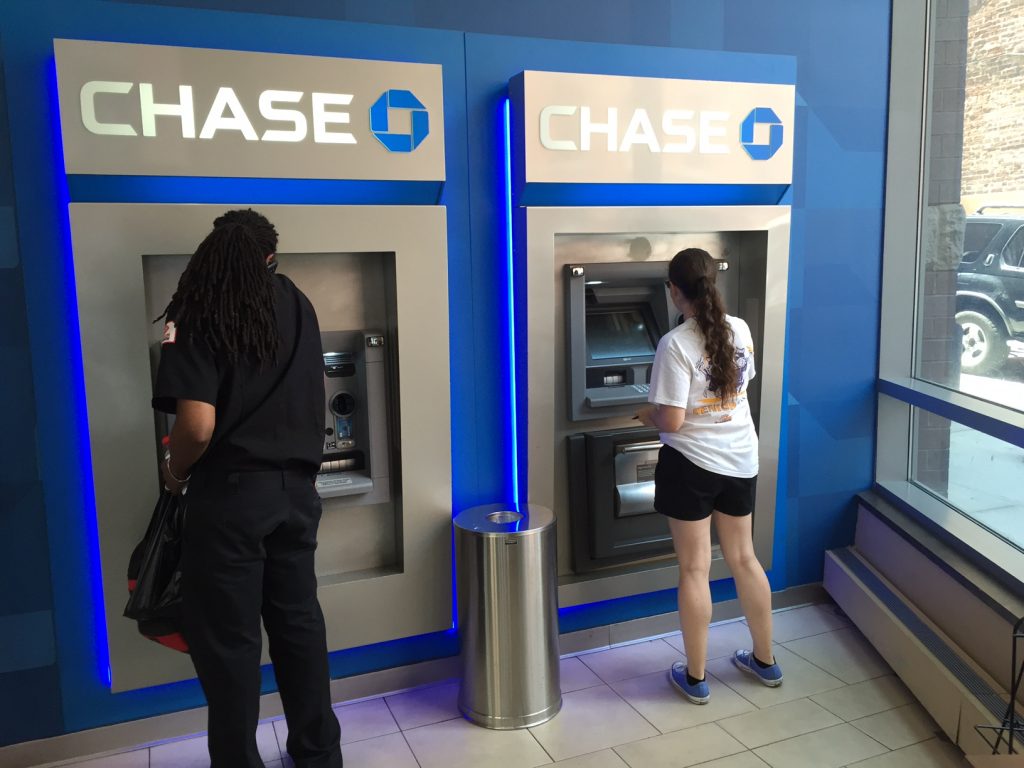 When you have a savings goal, where you decide to put your money can make a difference in how quickly you reach it.
A savings account lets you earn interest on what you save but a certificate of a deposit could help you grow your money faster.
CDs may come with higher annual percentage yields than a savings account.
The trade-off is that with a CD, you're committing to saving your money for a set period of time.
That may not be a problem, however, if you're saving for a long-term goal, like buying a car or a home.
There are plenty of brick and mortar banks that offer CDs for savers.
Chase Bank is one of them. As one of the nation's largest banks, Chase features CDs with no monthly fee and fixed rates of return.
If you're ready to save, in this review learn whether a Chase Bank CD is right for you.
Chase Bank CD Rates
A CD is a type of time deposit. Every CD has a specific term in which it earns interest.
Once the CD matures, you can collect your initial savings deposit, plus any interest you've earned.
As far as Chases rates go, they're similar to what other traditional banks offer.
The rates are tiered, based on the amount you save and the length of your CD term. CD terms range from 1 month to 10 years.
Note: If you have a Chase personal checking account, you can qualify for relationship rates, which are slightly higher than the standard rates. You have to link your CD account to your checking account to qualify for relationship rates.
Both standard and relationship rates are fixed and stay the same for the entire CD term.
Savers who choose the longest CD term and save the most earn the best rates. On the flip side, choosing a shorter term or saving a smaller amount means a lower APY.
While the rates are higher with longer terms, you really won't be earning too much interest with Chase CD rates.
If you want to get a great rate but you have less to save, an online bank may be the better choice.
Online banks are able to offer their savers higher rates, owing to their lower overhead costs.
Tip: Find out how much you can earn with a CD calculator.
When Can You Withdraw Your CD Savings?
Generally, you can't withdraw your initial deposit from your CD until it reaches its maturity date.
You can, however, withdraw your interest earned at any time. If you need to tap your principal before maturity, Chase charges an early withdrawal penalty.
Chase Bank CD Early Withdrawal Penalties
| CD Term | Early Withdrawal Penalty |
| --- | --- |
| Less than 24 months | 1% of the amount withdrawn |
| 24 months or more | 2% of the amount withdrawn |
While some banks offer a grace period in which you can make withdrawals within the first 7 to 10 days of opening your CD, Chase doesn't. You'll pay a penalty if you withdraw principal from your CD at any time.
There really isn't a way to get around the penalty, other than leaving the money alone until the CD matures.
If you're worried about not having access to cash until then, having a separate savings account for emergencies is a smart move.
Setting up a CD ladder is another option. A CD ladder includes several CDs with staggered maturity dates.
If the maturity dates are spaced a few months apart, you can have some predictability in knowing when you'll have funds available.
Just remember that if you're picking CDs with different terms, your savings may earn different interest rates.
Opening a Chase Bank CD Account
Some banks require a minimum deposit to open a CD account. At Chase, the minimum initial deposit is $1,000.
Compared to other banks that require more or less to get started, that puts Chase more or less in the middle.
If, however, you don't have that much to save right away, you'll need to look elsewhere.
Using a Chase Bank CD to Grow Your Retirement Savings
Saving for retirement is an important financial goal and there are lots of ways to do it.
While you could invest in stocks or mutual funds, those tend to be risky and returns aren't guaranteed. If you want something a little safer, an IRA CD could be a good fit.
IRA CDs are CDs that are held inside a traditional or Roth individual retirement account.
IRA CDs follow the same rules as IRAs, with regards to contributions and tax benefits.
The main benefit of a traditional IRA CD is that you may be able to deduct your contributions each year.
Deductions are helpful because they lower your taxable income.
You could defer paying taxes on your traditional IRA CD contributions until you withdraw the money in retirement.
A Roth IRA CD doesn't offer deductible contributions but qualified withdrawals are always tax-free.
Traditional and Roth IRA CDs available
Chase Bank offers both traditional and Roth IRA CD options. The same interest rates for regular CDs carry over to these CDs. The $1,000 minimum deposit is also the same.
If you're not sure which one is right for you, ask yourself whether you'd like to get a tax break now or later.
If you expect to be making less money when you retire, then the deduction you get with a traditional IRA CD could come in handy.
On the other hand, if you expect to be in a higher tax bracket when you retire, tax-free withdrawals from a Roth could be more valuable.
What Can You Expect When Your CD Matures?
The maturity date of your CD is the last date of its term.
After reaching the maturity date, a 10-day grace period begins. At this point, you can change the term of your CD, make additional deposits into your account or withdraw your principal and interest without a penalty.
Chase CDs can be set up as single maturity or renewable CDs.
A renewable CD will automatically renew on the maturity date for the same term unless you decide to change or close your account.
You'd earn interest, based on your balance and the effective rate for the corresponding CD term at that time.
With single maturity CDs, there is no automatic renewal. Once the CD matures, you won't earn any additional interest.
At that point, you could open a new CD account, transfer the money into a Chase checking or savings account, schedule an ACH transfer to a different bank or request a paper check.
Chase Bank CD Competitors
Chase Bank CDs are comparable to what other traditional banks offer. At online banks, however, CDs may look a little more appealing.
To give you some perspective, check out how these three online CD products measure up.
Synchrony Bank CDs
Synchrony Bank features high interest CD accounts, with terms of three to 60 months.
Like Chase Bank, CD rates are tiered, but only based on the length of the CD term, not your initial deposit amount.
Overall, the rates are much better than what you could get at Chase.
There is one potential speed bump, however. You'll need $2,000 to open a Synchrony Bank CD account.
That could put this one out of reach for savers who have a smaller amount of cash tucked away.
Goldman Bank USA CDs
Goldman Sachs Bank USA is relatively new but it's wasted no time in attempting to give other online and traditional banks a run for their money.
The CD rates are similar to what Synchrony Bank offers, with rates tiered by CD term. Terms start at six months and extend up to six years.
One thing that may catch your eye about these CDs aside from the rates is the minimum deposit.
Goldman Sachs only requires a deposit of $500 to start earning competitive rates on your CD savings.
Discover Bank CDs
Discover Bank CDs are on the same wavelength as Goldman Sachs Bank and Synchrony Bank rate-wise.
The rates are tiered, with higher rates linked to longer terms. CD terms can be as short as three months or as long as 10 years.
Out of all the banks included so far, Discover Bank sets the bar the highest for the opening deposit.
It takes a minimum of $2,500 to get your CD account set up. On the other hand, Discover offers other banking products that Synchrony Bank and Goldman Sachs Bank don't, including checking accounts.
If you're looking to manage all of your money in one place and get great rates on CDs, Discover Bank could be a good all-in-one solution.
Does a Chase Bank CD Make Sense for You?
If you already bank with Chase, you may be thinking that a Chase CD is a logical choice but not so fast.
While having your accounts at the same bank is convenient, you could earn more interest on what you save by branching out to an online bank.
If you want to grow your savings as much as possible, it may be worth it to sacrifice a little convenience to go with an online bank CD instead.
More: Best CDs of the Year