Discover Bank CD Account Rates 2023 Review
Learn more about the interest rates and fees on certificates of deposit (CDs) from Discover Bank. See how they compare to CDs from other online banks.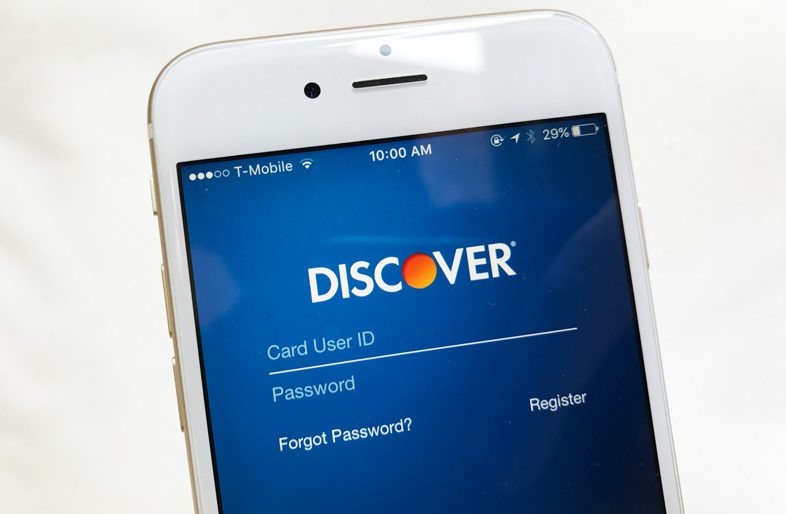 Another major benefit of CDs is that they are insured by the Federal Deposit Insurance Corporation (FDIC).
The FDIC protects the balance of bank accounts up to $250,000 per account.
So even if the bank that your CD is at closes, you'll still get your money back.
That means that there's no way for you to lose any of the money you put into a CD, so they're a great choice for risk-averse savers.
Early Withdrawal Penalties
As mentioned previously, you'll have to pay a penalty if you want to withdraw your money from a CD before it matures.
Banks charge this penalty because they are offering you extra interest for promising to leave your money in the CD for a specific length of time.
If you break that promise, it affects the bank's ability to make loans to other customers, so the bank will penalize you for it.
Discover Bank CD Early Withdrawal Penalties
| CD Term | Early Withdrawal Penalty |
| --- | --- |
| Less than 1 year | 3 months of interest |
| 1 year to 4 years | 6 months of interest |
| 4 years to less than 5 years | 9 months of interest |
| 5 years to less than 7 years | 18 months of interest |
| 7 years or more | 24 months of interest |
You can withdraw money from your CD for the first seven days after you open.
This grace period gives you the chance to get out without a penalty. Starting with the eighth day and continuing for the next twenty-two days, the penalty is equal to the interest you would have earned.
So, if you deposited $100 and would have earned $1 in interest, you would get $99 if you withdraw your balance.
It is possible for your early withdrawal penalty to cause the amount you withdraw to be less than the amount you deposited.
For example, If you have a CD with a 1-year term and withdraw the money after 3 months, you'll lose the three months of interest you earned, then be charged the same amount against your principal.
Always make sure you can afford to leave the money deposited for the full term if you want to avoid fees.
Minimum Deposit and Other Requirements
Discover requires a $2,500 minimum deposit to open a CD. There are no other requirements for opening a CD, and no interest rate tiers based on balance.
You can fund your CD with an online transfer from a Discover Bank or external account, a phone transfer, or a check through the mail.
IRA CDs
Discover Bank does offer IRA CD accounts. These CDs offer all of the benefits of a standard CD, with the added tax advantages brought by the IRA.
The minimum deposit requirements and other terms and fees are the same as with Discover's normal CDs.
What Happens When the CD Matures?
When your CD's term ends, it is said to have matured.
When your CD reached maturity, you can withdraw your money without paying a penalty.
Most banks automatically reinvest your CD's balance into a new CD when it reaches maturity.
That means it will keep earning interest even if you forget about it, but it also means it locks your money into a new CD and you'll have to pay a fee to withdraw it.
At Discover, you have a nine-day grace period after your CD matures to withdraw your money or make an additional deposit.
If you don't take any action during the grace period, your CD will automatically renew for the same term. So, if you had a 5-year CD, you'll automatically be renewed with a new 5-year CD.
If interest rates have changed since your first opened the CD, your new CD will have the new rate, whether it is higher or lower.
If you want to get your money out of the CD account, make sure you take action during the 9-day grace period. If you don't, you'll have to pay an early withdrawal penalty.
How Does It Compare?
Discover isn't the only online bank that offers CDs.
If you want to open a CD but Discover's offerings don't meet your needs, consider a CD from one of these competitors.
Goldman Sachs Bank USA CDs
Goldman Sachs is a multinational finance company that specializes in investment banking. They also own Goldman Sachs USA Bank USA, which runs their consumer banking arm.
Marcus by Goldman Sachs Bank offers CDs with terms ranging from six months to six years. As with Discover Bank's CDs, the longer the term, the higher the interest rate.
One benefit that Goldman Sachs has over Discover is the lower minimum deposit required to open a CD.
You can fund your account with a deposit of just $500. You also get a ten-day CD rate guarantee when you open a CD.
If the interest rate on CDs of the same term increases within the first ten days you open the account, your interest rate will automatically be increased to match it.
Another benefit is that you can have your CD automatically deposit the interest in your Goldman Sachs Savings account or an external bank account.
That means you can spend your earnings while leaving your principal to continue earning.
That makes them ideal for people who are looking for a no-risk income stream.
Ally Bank CDs
Ally Bank is a popular online bank that offers a full range of banking services.
One of the services that Ally offers is Certificates of Deposit.
There are three types of CD available from Ally: the High Yield CD, the Raise Your Rate CD, and the No Penalty CD.
The Ally High Yield CD is Ally's no-frills CD offering. Terms range from three months to five years.
The Raise Your Rate CD can have a term of two years or four years.
If your CD has a term of two years, you may elect once during the life of your CD to increase your interest rate to the current market rate.
If your CD's term is four years, you can increase it twice. That means you won't be locked into a low rate for the life of the CD.
The No Penalty CD does not charge a penalty for early withdrawal. It has a term of eleven months and three interest rate tiers that vary based on the balance.
All of Ally's CDs have no minimum deposit requirement.
Synchrony Bank CDs
Synchrony Bank's CDs are very similar to Discover Bank's.
The CD term can range from three to sixty months, allowing you to customize your CD to your savings plan.
The minimum deposit to open a CD at Synchrony Bank is $2,000, a bit less than Discover's requirement.
What sets Synchrony Bank's CDs apart from CDs from other banks is that the interest rate earn varies both on the term and the balance of the CD.
Long terms and higher balances earn better interest rates. The three balance tiers that affect your interest rates.
If you have a large amount of money you want to put into a CD, Synchrony Bank might be able to offer better rates than its competitors.
Conclusion
CDs are a great, no-risk way to earn some extra interest from your savings, so long as you are willing to lock your savings in for the term of the CD.
Discover's early withdrawal restrictions and high minimum are roadblocks to getting the most out of your CD, but the great interest rates can make that trouble worth it.