Citibank CD Account Rates 2023 Review
Learn about the interest rates, fees, and minimum deposit requirements for Citibank certificates of deposit (CDs) and compare them to online bank CD rates.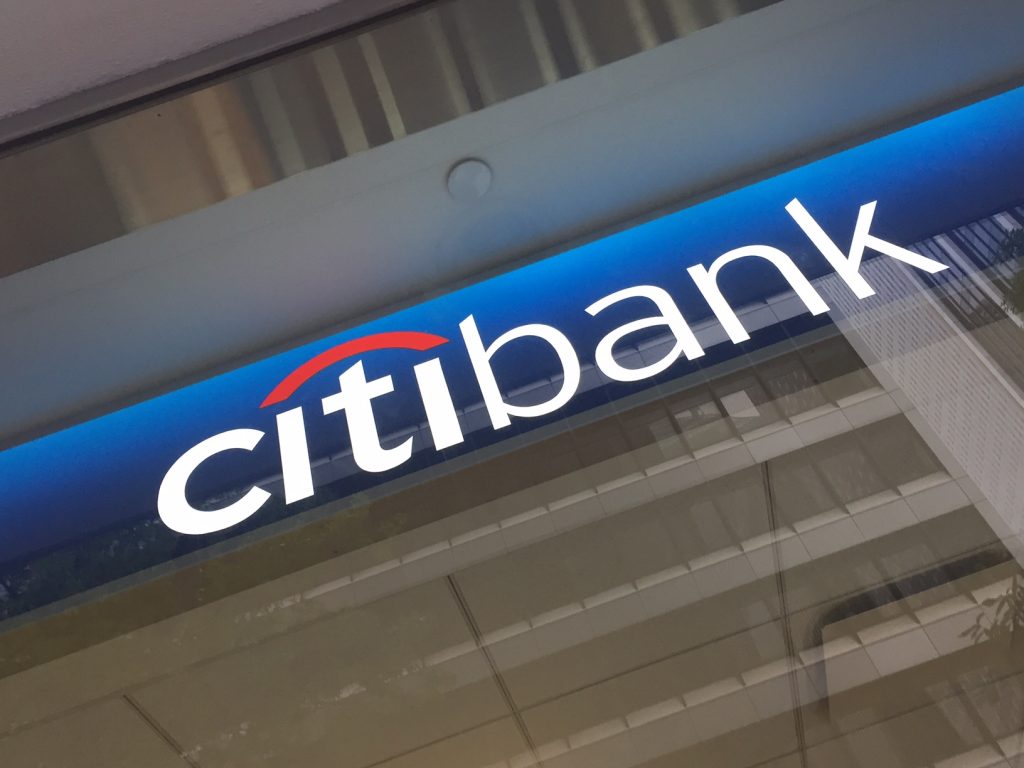 Citibank is a well-known financial company that offers bank services, credit cards, and investing options.
Among Citi's many offerings are certificates of deposit (CDs).
If you're considering opening a CD account, in this review find out if Citibank's CDs are right for you.
How Citibank CDs Work
A CD is a type of bank account that is somewhat similar to a savings account.
Unlike a checking account, you can't make transactions through a CD. Instead, you put money into a CD with the intent to earn interest.
Generally, the interest offered by a CD is higher than the interest offered by a savings account.
The downside is that unlike a savings account, you are restricted from withdrawing or adding any money to a CD during its term.
If you want to withdraw money from a CD, you'll have to pay a penalty. On top of that, you'll have to withdraw the full balance of the CD.
Because you're restricted from withdrawing money from a CD during its term, you'll be paid a higher interest rate for CDs with a longer term.
Wide selection of maturity terms
The huge variety in term length makes it easy to open a CD that won't be too restrictive for your situation.
Terms range from 3 months to 5 years.
Still, you'll need to make sure that the CD you choose doesn't lock up your money for so long that you can't adapt if your situation changes.
Rates are lackluster
Citi's online CDs offer a far better rate than CDs from traditional brick and mortar banks. Sometimes, the interest rate can be a full percent higher. As a rule, online banks offer far better rates than brick and mortar operations. That alone can make it worth working with an online bank.
Note: Citibank's CDs are insured by the Federal Deposit Insurance Corporation (FDIC). If the bank you keep your money at closes or goes bankrupt, the FDIC will reimburse you up to $250,000 per account.
Early Withdrawal Penalties
Banks rely on customer deposits to fund their other activities, especially lending.
When you put your money in a savings account, the bank will use that money to extend loans to other customers.
For the privilege of using your money to make loans, the bank pays you interest. The bank makes money by charging borrowers more interest than it pays for deposits to savings accounts.
Because you can ask to withdraw money from a checking or savings account at any time, banks need to keep a certain amount of money on hand.
When you open a CD, you promise to keep your money deposited for the CD's full term.
If you want to withdraw your money early, that could affect the bank's ability to make loans. For that reason, you'll be charged a penalty for making an early withdrawal.
Citibank has a simple formula for calculating the early withdrawal penalty. The size of the penalty depends on the original term of the CD.
Citibank CD Early Withdrawal Penalties
| CD Term | Early Withdrawal Penalty |
| --- | --- |
| 1 year or less | 90 days of simple interest |
| Longer than 1 year | 180 days of simple interest |
It is possible to withdraw less money than you deposited if your early withdrawal penalty is more than the interest you've earned.
For example, if you withdraw the balance of a 9 month CD after just 60 days, you'll withdraw your original deposit, minus 30 days interest.
Paying the early withdrawal fee is the only way to lose money you've deposited in a CD.
Minimum Deposit Requirements
Citi requires that you deposit a minimum amount of money to open a CD account. The minimum required deposit depends on what state you live in.
Citibank CD Minimum Deposit Required (State-based)
| State of Residence | Minimum Deposit Required |
| --- | --- |
| Connecticut, Illinois, New Jersey, New York, South Dakota, Texas | $500 |
| California, Nevada | $1,000 |
| Florida, Maryland, Virginia, District of Columbia | $2,500 |
Once you've opened the CD account you cannot add more money to it until the term ends. Make sure you've added all of the funds you want to when you first open the account.
IRA CDs
You can open an IRA CD at Citibank. It offers all of the benefits of regular CDs with the additional tax benefits afforded by the IRA designation.
There is no difference in fees or minimum deposits when opening a CD in an IRA at Citibank.
What Happens When the CD Matures?
When you reach the end of a CD's term, the CD is said to have matured.
When the CD matures you can make changes to it without penalty. That's your opportunity to withdraw or add money to the CD.
At Citibank, there is a 7-day grace period after the CD matures.
You may make changes without penalty during that grace period.
The grace period will automatically end if you do take any action, such as depositing or withdrawing money.
Once the grace period ends, your CD will automatically renew for the same term with the current interest rate.
If interest rates have risen since you originally opened the CD, you'll start earning more interest.
If rates have gone down, you'll start earning less. If you miss the grace period and want to make changes, you'll have to pay the early withdrawal penalty.
The short grace period makes it essential to keep track of your CDs' maturity dates. Missing one when you need to make a withdrawal can force you to pay unnecessary fees.
How Does It Compare?
Banks all across the country offer CDs to their customers.
Still, online banks nearly always offer the best rates, so even if you really like your local bank, you should look at all the options.
If you want to open a CD account and don't know if Citibank is right for you, consider these online banks.
Synchrony Bank
Synchrony Bank offers CDs that have interest rates that vary depending on their balance. There are three balance tiers that determine the amount of interest you can earn.
Synchrony Bank offers CDs with terms that range from 3 to 60 months. The minimum deposit to open a CD is $2,000, but to take full advantage of them, you'll want to have as high a balance as possible.
Synchrony Bank's CDs are great for people with large balances and they offers some of the highest rates for the longer CD terms.
Marcus by Goldman Sachs
Goldman Sachs offers CDs with terms ranging from 6 months to 6 six years.
As usual, longer terms offer higher interest rates. It offers some of the market-leading CD rates.
The main draw of Goldman Sach's CDs is the low minimum deposit requirement.
You can open a CD with just $500. Much less than many other banks require. You'll also get a 10-day CD rate guarantee.
Goldman Sachs increases the rate they're offering for CDs within 10 days of your CD being opened, the interest rate will automatically be raised.
Ally Bank
Ally is a well-known online bank that offers a full range of services to its customers.
As part of those services, Ally offers three types of CDs, the High Yield CD, the Raise Your Rate CD, and the No Penalty CD.
The High Yield CD is a no-frills CD offering that works much like Citibank's. Terms range from 3 months to 5 years.
The interest rates are significantly higher than what you'll find with Citibank CDs.
The Raise Your Rate CD comes with a 2 or 4-year term.
If you have a 2 year CD, and interest rates increase during your CD's term, you have the opportunity to increase the interest rate on your CD one time.
If you have a 4 year CD, you can request a rate increase twice during the CD's life.
The no penalty CD charges no early withdrawal fee. The only term available is 11 months and there are three interest rate tiers based on your CD's balance.
Conclusion
CDs offer a no-risk way to earn some extra return on money that you would have left in a savings account anyway.
You would want to earn the highest rate possible for locking away your money.
Citibank CDs would not be the best options if you're aiming to maximize the growth of your savings. Instead, the CDs from online banks will be much better in helping you to achieve your financial goals.
More: Best CDs of the Year