Marcus by Goldman Sachs: Savings, CDs, Personal Loans in One Place
Learn about the rebrand of Goldman Sachs Bank USA to Marcus by Goldman Sachs and the changes to savings, CDs, and personal loans offered by the online bank.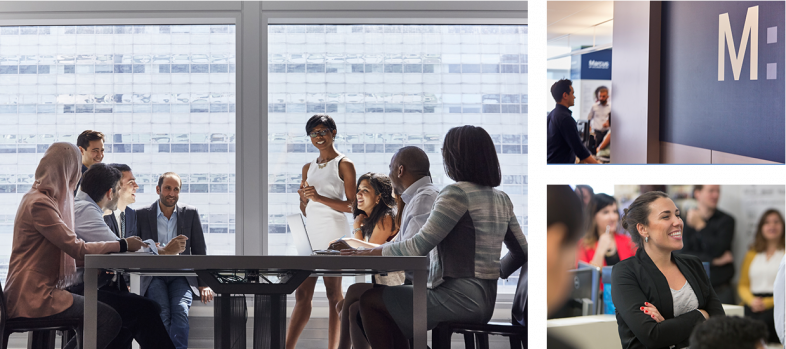 Goldman Sachs Bank USA, the online bank, is now rebranded as Marcus by Goldman Sachs. As a customer (or a potential new customer), there is really no major change. It appears that the online bank is putting out a new image -- possibly with great and better offering coming soon.
Additionally, the bank's deposit accounts and personal loans are combined under one umbrella.
Currently, it offers three straightforward products:
An online savings account
High-yield certificates of deposit (CDs)
Unsecured personal loans
The revamped branding seem to place great emphasis on transparency. For you, it means no hidden fees. In fact, there are few fees in general, which is surely an attractive feature for anyone shopping for the financial accounts listed above.
Learn more about what Marcus by Goldman Sachs is offering and what you could look forward to in the future:
Online Savings Account
The online savings account from Marcus is a very attractive option for savers. In addition to having one of the market-leading interest rates, it has no monthly fees and no transaction fees. This includes no excess withdrawal fees, which are typically charged when you withdraw from a savings account for more than 6 times per month. Usually, this fee costs around $10-$15.
It is a simple savings account that just helps you focus on building savings. You can open one with no minimum opening deposit and you'll begin to earn interest with just $1.
High-Yield Certificates of Deposit (CDs)
Not surprisingly, Marcus offers some the top CD rates available nationwide. The CD terms range from 6 months to 6 years -- longer terms mean that you will lock in a higher interest rate.
However, there is one fee involved with Marcus CDs. There is a penalty when you want to withdraw the CD funds before it reaches maturity.
Here are the early withdrawal penalties on Marcus CDs:
Marcus by Goldman Sachs CD Early Withdrawal Penalties
| CD Term | Early Withdrawal Penalty |
| --- | --- |
| Less than 12 months | 90 days of interest |
| 12 - 60 months | 270 days of interest |
| More than 60 months | 365 days of interest |
These penalties for the CDs are relatively on par with what you'd expect when compared to competitors. Nonetheless, it is not a good idea to take out your money early unless you are presented with a dire financial situation.
Marcus CDs can be opened with a minimum opening deposit of $500 and you'll get a 10-day rate guarantee. It means that once you open an account and put in $500, you'll get the highest rate available if the rate changes during the first 10 days after account opening.
Personal Loan
Marcus offers personal loans that are highly competitive when put against some of the other popular online lenders. These personal loans are unsecured (no collateral required) and it's possible to be approved for an extremely low APR. It can help people save a lot of money if they're trying to consolidate high-interest credit card debt.
The best part of Marcus personal loans is the lack of fees. No fees are charged, including origination fees, application fees, and prepayment fees. At other lenders, you could pay roughly 3% to 5% of the borrowed amount in sign-up fees.
Most importantly, Marcus does not charge late payment fees. Instead, you will accumulate more interest and your final payment will be larger. Any late payments, partial payments, missed payments, and defaults could go on record in your credit report. So, the lack of late payment fees is no reason to just miss your payment deadlines. But, it is nice to know that you're not going to pay hefty fees for being late.
What Does Marcus by Goldman Sachs Mean?
The origin of the name for Marcus by Goldman Sachs is simple. It is named after Marcus Goldman, the found of Goldman Sachs.
A Point to Minimize Fees
If you haven't noticed already, Marcus by Goldman Sachs appears to place a major focus on cutting out fees as much as possible from its products. Capital One 360, another big online bank, does something similar.
In a market where savings and checking accounts are often riddled with fees, it's a game-changing approach for the likes of Marcus by Goldman Sachs to eliminate as many fees as possible.
It allows potential customers to worry less about how they could be nickel and dimed. Rather, they can put their minds to utilizing the financial products as they were designed to do.
What is Missing
While the bank provides the some of best interest rates available and the lowest fees around, there are a few things that we'd like to see before it can truly contend with some of the biggest names in online banking.
Mobile banking
Because so many banking customers rely on their smartphones to access and manage their accounts, dedicated mobile banking apps are necessities. A typical mobile app by banks will allow you to view balances, perform funds transfers, set account alerts, deposit checks, and more.
While there may not be many transactions that one would conduct regularly with a savings account or CD, such as those from Marcus by Goldman Sachs, a mobile banking app would still offer an extra level of convenience.
Online checking account
To contend with some of the biggest competitors in online banking, such as Ally Bank and Capital One, an online checking account should be available. We'd like to see one come from Marcus by Goldman Sachs. And, if they follow their current approach, we can expect to see a checking account with very few fees.
Credit card
Since personal loans are offered, it would not be surprising to also see a credit card coming in the future. Again, it probably would have a very short list of fees -- maybe no annual fee, foreign transaction fees, and over-the-limit fees.
A welcome perk would be waived late payment fees. Discover offers a similar perk for the first late payment -- it also does not charge a penalty APR.
Conclusion
Again, with a tarnished sentiment toward banks, Americans may be pleased to find transparency in an online bank.
Paired with low fees and great rates, Marcus by Goldman Sachs is a strong option for anyone seeking a new savings account, CD, or personal loan.