Marcus by Goldman Sachs Personal Loans 2023 Review
Learn more about the interest rates, borrowing limits, and fees of personal loans through Marcus and compare them to personal loans from other online lenders.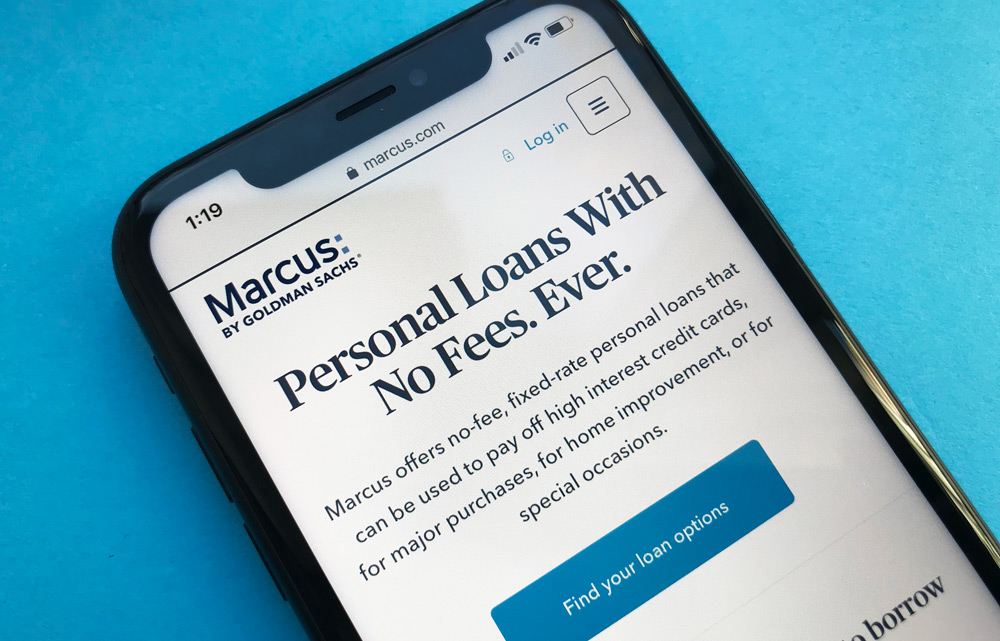 Marcus by Goldman Sachs Website
If you have financial goals, either big or small, a personal loan can help you achieve them. For example, you could use a personal loan to:
You can find personal loans at a bank, or through an online lender.
Marcus offers fixed-rate personal loans with no fees as an alternative to high-interest credit cards.
You can apply for a personal loan online and the loans are available to qualified borrowers in all U.S. states, except Maryland.
If you plan to apply for a personal loan, in this review learn more about what borrowing from Marcus involves.
Marcus Personal Loan Highlights
Marcus offers unsecured personal loans to qualified borrowers. Loans can be used to consolidate debt, make a major purchase or plan for special occasions, like weddings or vacations.
Marcus Unsecured Personal Loans Pros & Cons
How much can you borrow?
The maximum you can borrow through Marcus is $30,000. The minimum loan amount is $3,500.
That range is comparable to what you'll find at other traditional and online lenders. But, there are some online lenders that offer loans of up to 50,000 or $100,000.
Whether Marcus is a good fit may depend on how much you need to borrow.
Loan repayment terms
When taking on a personal loan, one thing you need to know is how long you'll have to pay it back.
Marcus personal loans have terms ranging from 36 to 72 months.
Again, that's similar to what other lenders offer, although there are some online lenders that may have loans with shorter terms.
A shorter repayment term means the loan is paid off faster. But, your monthly payments will be higher. Opting for a longer repayment term can lower your payments, which may be more budget-friendly.
Keep in mind, however, that taking longer to repay the loan may mean paying more in interest over time.
Marcus Personal Loan Calculator
What are the minimum income and credit score required for a loan?
Any time you apply for a personal loan, the lender will consider certain aspects of your financial situation.
That includes your credit score and income. Together, these two factors give the lender an idea of your ability and likelihood to repay a loan.
Marcus doesn't list any minimum income requirements for a loan on its website.
One way to think about income when applying for a loan is your debt-to-income ratio. This reflects the percentage of your income you spend on debt each month. The lower this percentage is, the better you may look to lenders.
In terms of credit scores, a 660 score or higher is recommended for a Marcus personal loan.
Generally speaking, these loans aren't suited to someone who's brand-new to using credit or has major negative marks on their credit report.
How do I qualify for a low interest rate?
Like other lenders, Marcus reserves the most favorable interest rates for borrowers with higher credit scores and stronger income profiles.
The rates themselves are fixed, meaning they don't change over time. With some lenders, personal loans may have a variable rate instead, which can go up or down over time.
On its website, Marcus states that longer-term loans generally have higher rates. So as you apply for a loan, consider two things: your credit score and what you need to borrow.
If you have a score that's closer to 760 than 660, for example, you're likely to get a better rate. On the other hand, if you have a lower score and you're looking for a bigger loan, you should probably anticipate a higher rate.
Loan funding: How soon can you receive the money if you're approved?
One of the best things about getting a personal loan from an online lender is that loans are typically funded quickly.
Some traditional banks now offer loans with one to two-day funding times but more often than not, you may be waiting a week or more to get a loan from a brick-and-mortar lender.
At Marcus, loan funding depends on how you applied for the loan.
If you apply online, the funds can be in your bank account within two business days after approval.
If you filled out a paper application, loan funding still takes two business days but it may take longer for your paperwork to be processed and the loan to be approved.
Personal loans with no fees
Besides the interest rate, fees are something else to consider with a personal loan.
Lenders can charge an origination fee for making the loan, as well as a monthly or annual fee until the loan is repaid in full.
Some lenders also charge borrowers a fee just to apply.
Marcus doesn't charge an application, origination or annual fee.
In fact, there are no fees at all, including prepayment or late fees. You won't be penalized for paying your loan off early but if you miss a payment, that could put you in default on the loan.
Defaulting could make the full balance due immediately. Late and missed payments can also hurt your credit score.
Can you get more than one loan at a time?
Some lenders will allow you to have more than one personal loan in repayment at a time. Marcus doesn't offer that benefit. If you need more than one loan, you'll need to look to another lender to fill the gap.
Payment Flexibility and Payment Rewards
Once you're approved for a personal loan with Marcus, the next step is paying it off. Marcus gives you some flexibility in how you do that.
Your monthly payment is determined by your loan term, amount and annual percentage rate. When you're reviewing your loan options, you can choose a payment and term that fits your budget.
You can also change your due date up to three times over the life of your loan. You can't use this feature if you have any past due payments outstanding.
You'll be rewarded for making your payments on time.
When you make 12 or more on-time payments consecutively, you can defer one payment.
That's a feature you might want to take advantage of over the holidays, or if you have to pay a large bill to the IRS at tax time.
The loan payment deferral benefit is available every 12 months you pay on time, so you can use this reward more than once over the life of your loan.
Marcus allows you to pay by check or make automatic payments from your checking or savings account.
Some lenders will discount your APR when you set up automatic payments. Marcus, unfortunately, doesn't.
Getting Approved for a Personal Loan With Marcus
Marcus may be newer to personal lending but that doesn't mean they're not selective about who they offer loans to.
If you're considering Marcus for a loan, it's important to make your application as strong as possible.
Begin with reviewing your credit report and score. A score of 660 may be enough to get approved but a score of 700 to 750 is generally considered "good". A score above 750 would be excellent.
If your score is hovering around the 660 mark, you may want to delay applying for a loan until you've had some time to improve it.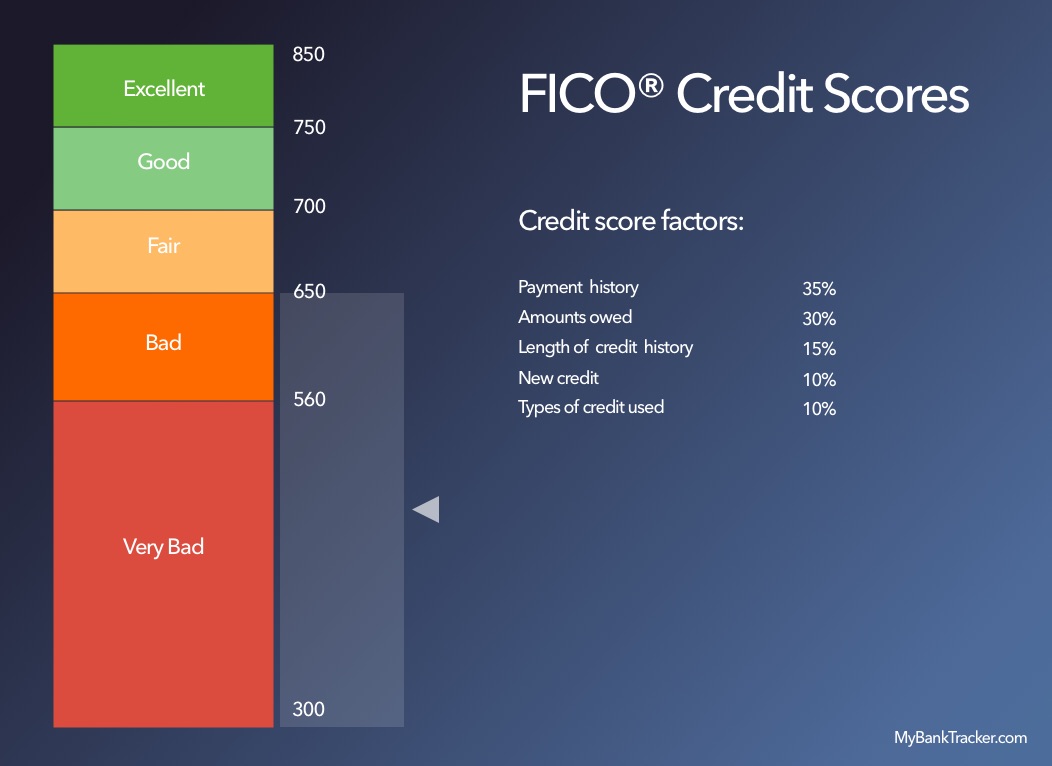 Next, consider your income picture.
Marcus considers all sources of income for loan applicants, including child support, alimony, any government benefits you receive like Social Security and income you have from a regular job or a side gig.
Report every source of income, even if it's only a small amount.
More income can reassure Marcus that you have the means to repay a loan.
If your income is on the lower end, then turn your focus towards your existing debt. You want to get your debt-to-income ratio as low as possible before you apply.
Look at how much you owe altogether and what you're paying to debt each month.
Is there one debt with a higher payment that you could pay off?
Or do you have some smaller debts that you can wipe out? Both could lower your debt to income ratio, which could raise your odds of approval.
Marcus Personal Loans vs. Other Lenders
Marcus is just one path to getting a personal loan. As part of the loan process, you should be looking at how other lenders stack up.
We've included a few alternative choices for you here, but as you compare loans, remember to consider:
The APR and fees a lender is charging
The minimum and maximum amount you can borrow
How long you'll have to repay the loan
The minimum credit score needed to qualify
Whether the lender offers any extra perks, like APR discounts for automatic payments
It may take you a little time to research your options but it's worth to find the loan that is best suited to your needs and budget.
Should You Consider a Personal Loan With Marcus?
The no-fee nature of Marcus personal loans and the flexible loan terms are marks in their favor.
Marcus also has an APR range that's lower than what other lenders offer. But, you will need a solid credit rating and income to get approved for a loan.
And, you may be able to borrow more with a different lender.
Bottom line, Marcus loans are worth considering but you should compare them to your other loan options to make sure it's the right choice.