Personal Loan vs. Small Business Loan: Which Is Better?
When you're thinking about borrowing money to kick start your new business, compare the benefits and drawbacks of using a personal loan or a small business loan. Find out which one costs more, has easier approval chances, and provides better funding. Learn their differences before choosing the right loan for your business.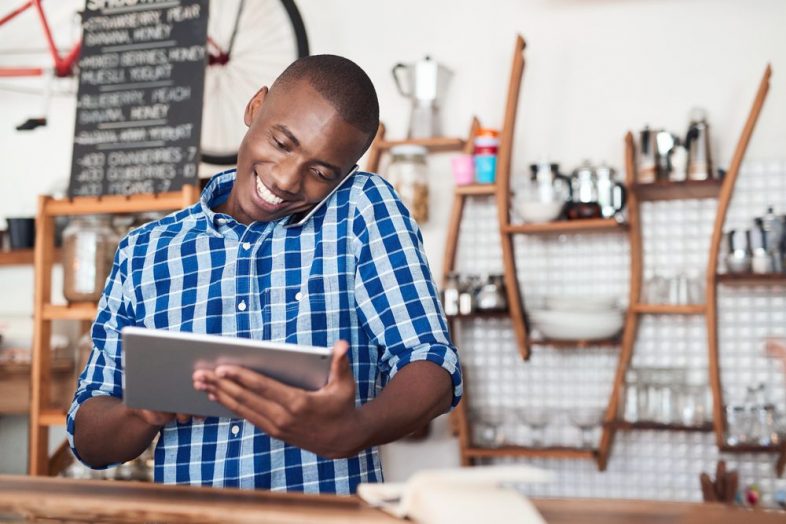 Want to strike out on your own and start a business?
Getting a personal loan or a small business loan might be better than draining your personal savings account or financing your business with a high-rate credit card.
Both funding sources can provide the money you need to grow a business.
But it's important that you understand the differences between these loans. Only then can you decide the best way to fund your enterprise.
How Do Personal Loans Work?
A personal loan is a type of loan that can be used for a variety of purposes, such as business expenses.
Other uses for these loans include home improvements, debt consolidation, or a vacation.
Personal loans are available from banks, credit unions, and online lenders.
Interestingly, most don't require collateral.
This is different from a car loan or a mortgage which is backed by an automobile and a house, respectively.
Typical personal loan terms
Repayment terms with a personal loan are similar to terms offered on other types of loans. Terms vary depending on how much a person borrows and how much they can afford to pay back on a monthly basis.
Personal loans can be long term or short term. Many lenders require full repayment within two to five years. But it is possible to receive a longer repayment term.
Minimum and maximum loan amounts also vary by lender. Whereas one lender may allow personal loans up to $25,000, another lender may allow loans up to $50,000.
Keep in mind that the amount you're able to borrow also depends on numerous factors. This includes your income and your current debt level.
A bank or credit union will only approve you for an amount you can actually afford.
The interest you pay on a personal loan is based on the loan amount, your credit score, and whether you pledged collateral.
Rates can be either fixed or variable.
Fixed-rates remain the same for the life of the loan.
Variable-rates can change throughout the loan term based on market conditions.
Applying for a personal loan
As mentioned, many personal loans don't involve collateral. So getting approved generally requires a good credit score.
The minimum credit score for approval varies based on the bank or credit union.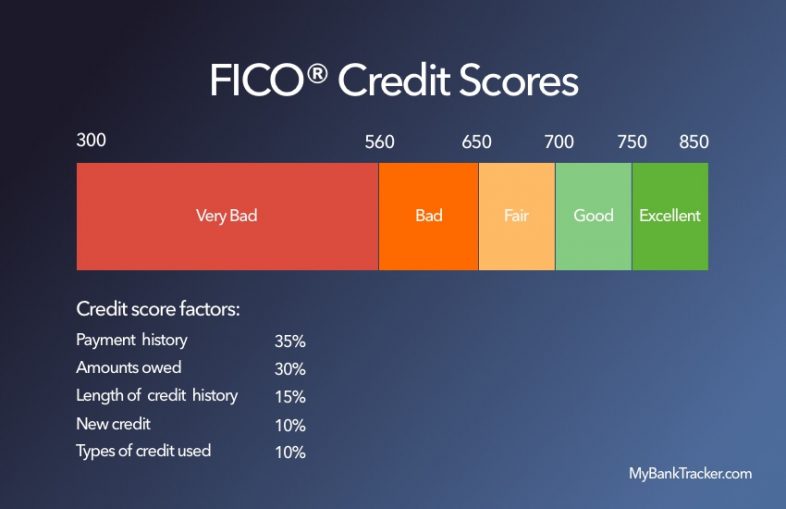 Loan applications ask for basic personal information such as your name, address, income, and employment.
Be prepared to provide the lender with proof of employment and income.
This can include your most recent paycheck stubs, or tax returns from the previous two years, if you are self-employed.
Someone from the bank may also contact your employer to verify the information provided on your application.
You'll also need to show your driver's license or another state-approved identification card. This confirms your identity and date of birth. The minimum age to apply for a loan in most states is 18.
Your lender reviews the loan file once you complete the application and submit supporting documentation. The bank evaluates your income and the stability of your employment, then reviews your credit report.
Your credit history is how the bank gauges the likelihood of you repaying the loan. If you don't have any late payments on your credit report, you'll likely manage the loan responsibly.
Credit reports also reveal other debts you have. The bank also uses this information when determining how much you can realistically afford to repay on a monthly basis.
Pros of a personal loan
The interest rate on a personal loan is generally cheaper than the interest rate on a credit card
Fixed-rate personal loans have payments that remain the same, which makes it easier to budget your finances
Funds received from a personal loan can be used for any purpose You don't have to pledge collateral
Cons of a personal loan
Some personal loans have loan origination fees ranging from 1 percent to 5 percent of the loan amount
Because these are riskier loans, many lenders only approve applicants with good credit
Some personal loans have low maximum loan amounts, so you may not secure enough funds for your purpose
Failure to repay a personal loan can damage your credit score
How Do Small Business Loans Work?
Small business loans are loans used exclusively for business purposes.
This applies whether you're looking to grow a business or you need cash for daily operating expenses.
More and more lenders have started offering small business loans.
These include commercial banks, credit unions, community banks, online lenders, and peer-to-peer lenders.
Likewise, many banks now offer business loans backed by the Small Business Administration (SBA). This is a government agency that helps entrepreneurs start companies.
Typical small business loan terms
Small business loan repayment terms and amounts vary according to the type of lender and how you'll use funds.
A bank may offer small business loans with repayment terms between three and 10 years.
These applicants can borrow as little as $25,000 to $50,000 or receive a loan up to $500,000.
On the other hand, a loan backed by the SBA may allow loans between $10,000 and $5 million, and a repayment term up to 25 years.
Applying for a small business loan
Getting a small business loan is more difficult than getting a personal loan because many lenders want to see a business credit score.
For this reason, some lenders only give business loans to existing or established businesses.
Your business doesn't have its own credit rating, the bank may deny your request for a loan.
You must provide asset information for an established or existing business. Lenders will also need copies of recent financial statements to check the company's outstanding debts and cash flow.
Lenders also take into account the length of time you've been in business, since this speaks to the stability of the company.
Other information required with your loan application might include:
Company name
Federal tax ID
Projected financial statements
Collateral for the loan
Business tax returns
Business bank statements
Business licenses
Proof of business insurance
Business plan
Pros of a business loan
You're able to keep your personal finances separate from business finances
Applying for a loan in the business name limits personal liability if you default on the loan
Business loans typically have longer repayment terms and higher loan limits than personal loans
Cons of a business loan
Some banks only give business loans to established companies
You may have to pledge collateral for the loan, such as business equipment, inventory, or real estate
Small business loans can only be used for business purposes, and your business plan must explain how you'll use funds
For an SBA loan, your company must meet additional requirements set forth by the agency. Also, your company can't be included on the agency's ineligible business list.
If you're thinking about getting a small business loan backed by the SBA, make sure you're current on any government loans you have before applying.
You cannot get an SBA loan if you're delinquent on a federal student loan or a government-backed mortgage loan (FHA, USDA, VA).
Which is the Better Choice?
Even though there are benefits to both types of loans, one approach might be better than the other depending on circumstances.
Typically, a business loan is helpful when your company is established or you need funds to purchase an existing company. This is primarily because these loans often require collateral, assets, and revenue.
If you need financing for a start-up, or if you don't have business credit, you'll have a better chance at an approval with a personal loan.
These loans are also useful when you only need a small amount of money or a shorter term.
Just know that if you're unable to payback a personal loan, your credit score can decrease, and it'll become harder to get future financing.
Here are a few tips for applying and managing a personal or small business loan:
Compare interest rates offered by two or three lenders. This can ensure you receive the best rate and loan terms.
Check your personal or business credit report before applying for a loan. Dispute any inaccuracies on your report. This can help raise your score.
Improve your personal credit before applying for a loan. Pay your bills on time and pay down any existing debt.
Only borrow what you can afford.
Compare loan origination fees among different lenders.
If a big commercial or community bank turns down your application, consider other options such online lenders and peer-to-peer lending (Prosper or LendingClub).
To negotiate a lower interest rate, ask your lender about secured personal loans. Use any asset as collateral such as an automobile, investments, or other personal property. Understand that you may lose your property if you default.
Conclusion
A loan can help you start or expand a business.
Whether you choose a personal loan or a business loan, make sure you understand how both options work.
Additionally, always shop around and compare terms to ensure you get a loan that you won't regret.