Should You Use a Personal Loan to Start a 0Business?
Find out whether it is a good idea to borrowing through a personal loan to start a new business. Learn about the pros and cons of using personal loans for business. See which situation makes sense for this major financial move based on your borrowing needs and the stage in your business cycle.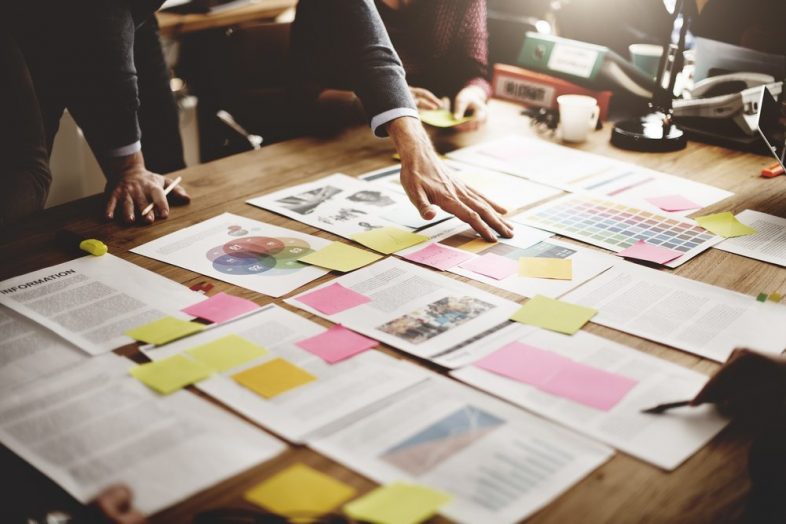 Nearly anyone can start a business. All you need is an idea for a product, a way to produce it, and people to sell it to.
Of course, if you don't have any money to invest in your business, it will be difficult to really get started.
You might have trouble producing your product or marketing it to its target audience.
Having some capital to invest makes the startup process easier.
If you don't have the money to spare, you might be tempted to take out a personal loan to kick-start your small business idea.
Learn the pros and cons of that plan.
What is a Personal Loan?
A personal loan is a flexible loan that comes with very few restrictions.
Unlike a mortgage, which is used to buy a house, or an auto loan, which is used to buy a car, a personal loan can be used for nearly any purpose.
This flexibility makes them popular and people often get personal loans to fund projects such as improving their home.
There's no reason you can't use a personal loan to start a business.
The uses for personal loans aren't the only flexible thing about them. You can also choose the terms of a personal loan.
Some lenders specialize in small loans, letting you borrow just hundreds or a thousand dollars.
Other lenders will give you as much as $100,000 if you qualify.
You can regularly find personal loans with terms ranging from one to seven years, making it easy to find a suitable monthly payment.
Two types of personal loans
There are two main types of personal loans: secured personal loans and unsecured personal loans.
Unsecured personal loans require no collateral. If your application is approved, the lender will deposit the money into your account, and bill you monthly. You then make payments until you pay the loan off.
Secured personal loans require that you offer some collateral. This can be anything of value, from a certificate of deposit to the title to your car. When you pay off the loan, you get the collateral back. If you fail to make payments, the lender keeps the collateral.
Secured loans are less risky for lenders, so you can usually borrow more and pay less interest on a secured personal loan.
Pro vs. Cons of Secured Personal Loans
Pros
Cons

Easier to qualify for
Lower interest rates
Higher borrowing limits

Collateral is at risk if you can't make payments
Requires you to have money up front
If you use savings as collateral, that money becomes unavailable for the duration of the loan
When Does It Make Sense to Use a Personal Loan?
If you have an idea for a small business, there are a few situations in which a personal loan might be a good idea.
Small amount needed
If you have an idea for a small business and don't need a lot of money to get started, a personal loan might be exactly what you need.
For example, you have an idea for a new board game. You've built a prototype and played it with friends and relatives, who all loved it. Now, you want to sell it to a wider audience to see if the game can be commercially successful.
You can take out a small personal loan to order your initial inventory of the game.
You can use part of the loan to travel to local game conventions to sell copies of your game.
The small loan will give you a way to have product to sell and to get your game in front of consumers.
Wondering how much a personal loan might cost you? Check out our personal loan calculator to help you figure out your possible monthly payments and accrued interest:
No collateral required
You might have a great business plan, but you don't have the money to finance the business at all.
Alternatively, you have some money or collateral, but don't want to invest it in the business and risk losing it all at once.
In this case, a personal loan can get you the money that you need but don't have. It also lets you avoid risking your own money upfront.
While you'll still be responsible for the loan if your business fails, you'll have time to pay it off.
You won't immediately be out the full amount invested like you would have had you put your own cash into the business.
Testing business concept
Personal loans are a great way to fund a proof-of-concept test for your business.
Imagine that you want to make and sell fancy soaps, but don't have much experience with making them soap in large quantities.
You can use a small personal loan to purchase enough materials to make a large batch of soap.
This will give you the chance to see whether your process works at the scale required for running a business.
It also gives you some start-up inventory that you can sell to generate revenue to fund future inventory purchases.
Small Business Administration Loans
As an alternative, the Small Business Administration (SBA) offers loans specially designed to help small business get started.
There are multiple types of SBA loans, but if you're starting a small business, you're most likely to be looking for a microloan through the SBA.
If you need a large loan, you might pursue a loan through the 7(a) loan program.
The SBA takes some of the risks away from lenders, insuring 85% of loans up to $150,000 and 75% of loans for more than $150,000.
Microloans can be for up to $50,000 while 7(a) loans can be for amounts up to $5.5 million. How long you can take to pay the loan back depends on the loan's purpose:
Working capital or daily operations: seven years
New equipment purchases: 10 years
Real estate purchases: up to 25 years
To be eligible for an SBA loan, you must meet the following requirements:
Operate for profit
Be small, as defined by SBA
Be engaged in, or propose to do business in, the United States or its possessions
Have reasonable invested equity
Use alternative financial resources, including personal assets, before seeking financial assistance
Be able to demonstrate a need for the loan proceeds
Use the funds for a sound business purpose
Not be delinquent on any existing debt obligations to the U.S. government
SBA loans require that you make a personal guarantee for the loan.
That means that you are personally responsible for the loan if your business cannot pay it.
Does My Personal Credit Score Matter?
Your personal credit will certainly play a role in whether you can get approved for a loan for your business.
If you're applying for a personal loan, your credit score will be one of the primary factors of your application's success.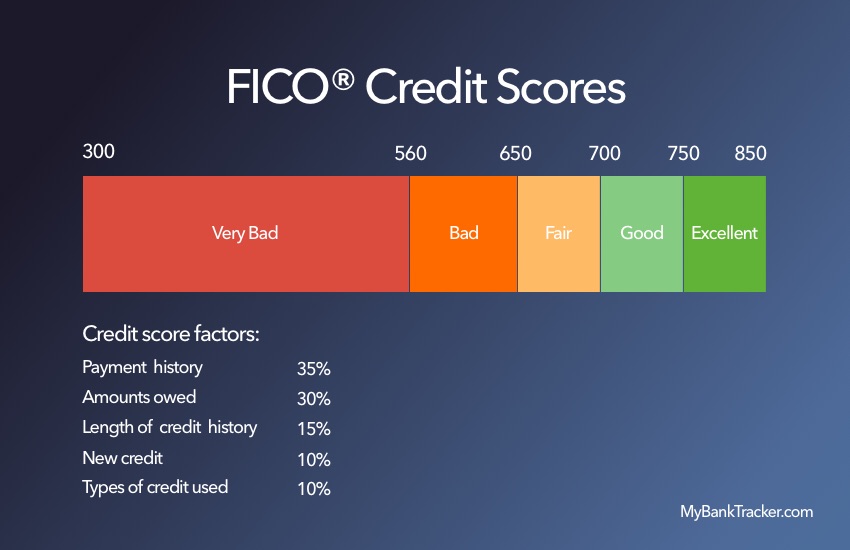 Because you can use money from a personal loan for nearly any purpose, lenders won't look too closely at your business or business plan if you apply for a personal loan.
Your personal credit will also matter if you apply for loans for your business.
With a small business, it is difficult to separate the finances of the business from the finances of the owner.
If the owner does not manage her personal finances well, it is unlikely that the business' finances will be well-managed.
Similarly, if the owner has poor credit, there's a high likelihood that the business will struggle to pay bills on time.
How to Improve Your Chances of Getting a Business Loan
If you want to improve your chances of getting a business loan before you start up your business, you need two things: experience, and a plan.
Many people aspire to start their own business, but being an entrepreneur is difficult.
In fact, nearly 80% of all small business fail in the first few years.
Experience
Lenders want to see applications from people who have experience in starting or working for small businesses.
People who have started businesses in the past know how they work and know what is required to succeed.
That experience can be the difference between a successful business that pays its bills and one that goes under.
Business plan
Just as important is providing a clear, concise, and well-researched business plan.
If someone tells a lender "I plan to make and sell soaps," that might not impress the lender much.
If that same person instead had a plan that explained their target audience, what differentiates their product from others, how they would market it, and so on, the lender might find their pitch more credible.
Having a good business plan is one of the first steps to starting a successful business
What If the Business Fails?
If you take out a personal loan for your business, you're taking on the personal risk of the loan.
The loan is made to you, not to your business.
That means that you still have to pay back the loan, even if your business fails.
This is an important risk to consider because you could find yourself owing thousands of dollars on a loan that ultimately went to waste as your business failed.
Conclusion
A personal loan can be a good way to jump-start your small business, but be wary of the risks that are involved.