How to Use Personal Loans for Travel
Learn the pros and cons of using a personal loan to finance your next vacation so you can feel comfortable choosing an interest rate, lender and loan.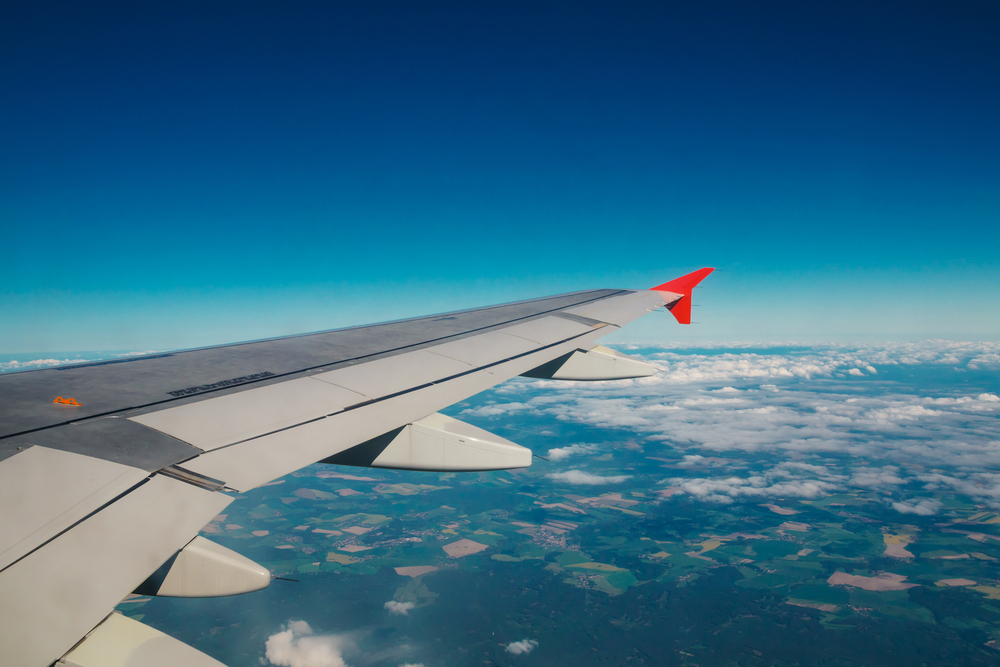 You imagine yourself kicking back on some tropical, distant island with a drink in hand, jet setting across Europe, planning your honeymoon, or taking a theme park tour with the family. But, you can't quite fit it into your budget. And, a staycation is simply not an option for you.
In this case, a personal loan may be what you need.
They're used for a variety of personal reasons -- hence the name -- and that much-needed vacation is just one of many things you can spend your funds on.
But a personal loan for vacation purposes is more than just borrowing and repaying the money.
There are some other details you'll want to consider before taking on new debt. Find out if a vacation loan is a smart choice for you.
How Personal Loans Can Be Used for Vacations
What can a personal loan be used for? If you guessed "personal stuff," you're correct.
Personal loans aren't restricted to one single use, like auto loans are for cars, mortgage loans are for houses, or student loans are for education expenses. You can use personal loans for reasons such as:
paying for a big-ticket purchase
When you're approved for a personal loan, you can generally use those borrowed funds as you please, including paying for vacation expenses.
You can use the money to cover airfare, hotel accommodations, and more.
Personal Loans: The Basics
Loans for vacation -- the words alone may make anyone want to start applying for as many as they can right away.
But take a few minutes to go over some personal loans 101, since there are some terms, costs, and requirements potential borrowers may be unaware of.
No collateral required
Most debt is secured -- backed by collateral or something of monetary value.
An auto loan is secured by the car you're financing, or a mortgage loan, with the house you're paying off.
Even a pawn shop loan is secured by the item you've put up until you pay off the loan, like a piece of jewelry or a flat-screen TV.
Personal loans are unsecured. There's no physical collateral your lender can hold onto while you repay your funds.
On one hand, this is good news for borrowers, since there's nothing for the lender to repossess or claim if you default on the loan for any reason.
On the other hand, because personal loans are unsecured, your credit score will play a big role in the interest rate you may obtain.
How much you can borrow and at what cost
Loan amounts and terms can vary. Personal loans are installment based, so in that way, they resemble auto or mortgage loans; funds are loaned in one large amount and paid off incrementally at a fixed interest rate.
For this, most personal loan amounts can range as low as $1,000 or $2,000 and surpass $50,000, so what you borrow depends on how much you'd need for your vacation budget.
As for terms? Typically, you can have from one to five years to pay off the loan.
Try out our personal loan calculator to get an idea of how much a personal loan might cost you:
Have good credit and income
Your credit score matters. Don't take it personally if rejected for a personal loan.
A very good-to-excellent credit score is important in the approval process, so anything below a prime FICO score of 700 may mean getting saddled with inflated interest rates or declined for the loan.
Personal loan APRs may range anywhere from just below 5% for excellent credit to the mid-30% range for below average credit.
However, once approved, your APR is fixed for the life of the loan, so you don't need to worry about fluctuating interest, and refinancing is always possible down the road.
Income can determine your loan outcome. But, only to a small extent.
Most lenders of any kind want to see how much you earn; if you're borrowing too close to the amount you take home in pay (or more), you may be borrowing more than you can handle.
Income isn't as important to personal lenders as the amount of debt you carry -- and more specifically, your debt-to-income ratio, or DTI, the size of your debt compared to your income.
A good DTI is to carry debt no more than 30% of your respective income. (The same advice applies to your credit card debt, for example.) Anything lower will improve your chances of securing financing.
Watch for fees
Fees, other costs can add up. Origination fees and exit fees ensure that you pay extra when you're coming in and paying extra when you're going out.
Added on by lenders to get more money out of already cash-strapped borrowers, read the fine print of all loan agreements before signing on the bottom line.
There may also be prepayment penalties to -- you guessed it -- penalize you for being financially responsible and paying off your loan early.
Origination fees, for example, can start at 1% and climb to 6% of your total loan balance.
How soon you can get your money
Personal funds are available almost immediately. As in sometimes under 24 hours immediately.
More often than not, personal loans get a quick turnaround time from application to approval to money in your bank account.
When to Use Vacation Loans vs. Travel Credit Cards
Travel credit cards are popular for paying for a big vacation. For one, if it's a rewards-bearing card, your regular spending throughout the year may accrue points or miles you can redeem at the airline ticket counter or hotel desk.
Build up enough points, and your vacation is all but paid for.
If you already have a travel rewards credit card, a personal loan to pay for a vacation may seem like excessive and unnecessary debt.
Consider some of the pluses and minuses of using them when compared to vacation loans:
Travel credit cards build rewards as you spend, essentially giving you vacation perks for free.
Your credit limit on a travel credit card may be far lower than what you could realistically get on a personal loan (for example, a $5,000 card limit compared to a $10,000 loan).
Approval requirements may be more strict on a travel credit card, since the more competitive the rewards, the higher an applicant's credit score may need to be.
Credit cards -- not just of the travel kind -- can carry exorbitant, variable interest rates no matter what your credit score is. But with personal loans for vacation, your APR is likely to be significantly lower (with good credit), and your interest rate will be fixed.
Where to Find Personal Loans for Travel
Where can you find a personal loan? Everywhere. From major-name banks to community-based credit unions, online financial institutions and even on the peer-to-peer marketplace, personal loans come in all shapes and sizes.
How do you go about choosing one? First, you'll want to determine how much you'd like to borrow, and the interest rate and terms you'd like to secure, and work with the lender who comes closest to fitting that mold, even if it's not a provider you would have made your first choice.
We'd also recommend working with some of these financial providers:
How to Get Approved
Your credit health and history play a big role in improving your chances of getting approved for a loan; but did you know that one of the biggest reasons applicants get denied is because of incorrect or missing information on their applications?
When you apply, you'll need to provide (at least):
Personal information
Includes your date of birth, like your driver's license, birth certificate, Social Security card, or a passport.
Your current address
You can provide proof through a bill with your address listed on it, like a cable, utilities, credit card or other bill, a rent or mortgage statement, or an endorsed document from your city or town, your landlord or mortgage handler, etc.
Personal lenders may also request proof of a few previous addresses, too.
Income and debt
Like we mentioned above, your combined income and debt play a big part in getting accepted or rejected for a personal loan, so it's imperative that you provide a lender with this information.
From your application, the lender will perform a check of your credit report to review your recent and past credit accounts and debts, so it's up to you to provide them with proof of income and employment. Pay stubs, previous income tax forms, or credit card or bank statements are all valid.
Increase Your Chances of Approval
If you're worried about getting approved for a personal loan, or worse, you get rejected, don't despair. Your credit standing is never set in stone.
It's always capable of improving, but that depends on you and the changes you're willing to make to get it there. Plus, if your credit is poor, there are some options you could take to improve your odds of getting approved:
Work on building your credit
The best way to build up your credit is through responsible use of a credit card. If you carry a balance from month to month and tend to pay late or skip payments, change your credit habits.
Never exceed one-third of your credit limit, and always, always pay your bill on time, in full, each billing cycle. If you don't have a credit card or don't qualify, you may be able to get a secured credit card to create and build a credit history that puts you in the running for obtaining loans and credit.
Find a co-signer
Your current credit may disqualify you from landing a personal loan, but there is one option to get approved: a co-signer.
Lenders may permit you to have a family member or friend with excellent credit to be added onto the loan contract and get you approved on the strength of their credit.
Cast a wide net
If one lender or 10 reject you for a personal loan, the next one might approve you, no problem. Keep shopping around and looking for the right lender who can work with your financial needs -- and do it in tandem with improving your credit, to further increase your chances of getting approved.
Final Thoughts
That exotic getaway or big summer excursion can get costly if you're strapped for cash and rely heavily on your credit cards -- and climbing out of debt is no vacation.
But with a vacation loan, you set the amount you want to borrow, and with a reasonable interest rate and terms, repaying it is easier on your budget, good for your credit, and you get to take that trip of a lifetime you've been dreaming of.