The Best Personal Loans to Buy a Car
Compare the best personal loans for buying a car. Learn about the pros and cons of using personal loans instead of traditional auto financing -- whether from a bank or dealership. Find out the key factors to look for when applying for a personal loan for the purpose of a new (or used) car purchase.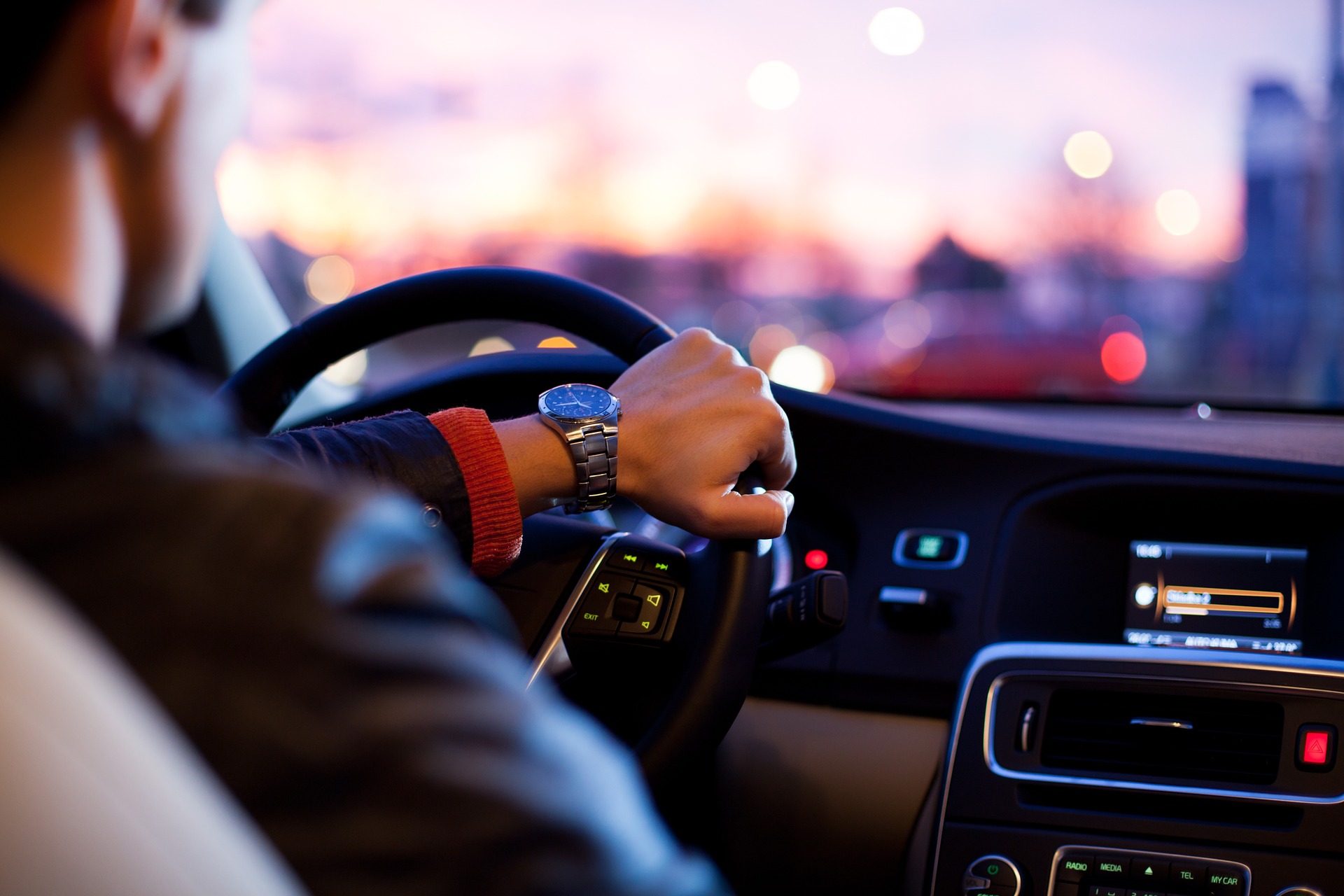 Whether it's new, used, certified pre-owned or otherwise, buying a car is a huge financial undertaking -- and how to pay for it is one of the most important decisions you'll have to make.
Unless you have the cash to pay for the car in full, you'll need to take out a loan and pay off the vehicle.
The common choice is to take out an auto loan through the dealer or a bank.
But under certain circumstances, is it a better choice to opt for an unsecured personal loan over a secured car loan?
If you're eyeing up a car on the lot and thinking of going the personal loan route, keep reading to see what you need to know.
Best Personal Loans for Buying a Car
Here are our top three recommendations if you're considering a personal loan to pay for a car purchase:
Lightstream
Sofi
Lending Club
Upstart
SoFi
SoFi advertises its personal loans as ideal for paying off credit cards, or for investing in a major purchase -- like a car. Loan amounts from SoFi are from $5,000 up to $100,000.
Loan terms also range from three to seven years, comparable to what you'd find in an auto loan.
But it's in the interest rates where SoFi's personal loan lineup stands up. You can obtain one of the lowest rates on the market.
This alone could save money on a car purchase if an auto dealer or bank isn't willing to waver on attaching a high interest rate to their loan offer.
Additionally, SoFi charges no origination fees or prepayment penalties, both of which are notorious in the fine print of many auto loans, causing borrowers to pay both only after they've signed their loan contracts. SoFi customers also get a 0.125 percent rate discount on a future SoFi loan.
SoFi Personal Loans Pros & Cons
Pros
Cons

No origination fees or prepayment penalties
Potential for a low APR
Pre-qualification in minutes

Requires excellent credit for the best APR
Read SoFi Personal Loans Editor's Review
Upstart
A startup founded by ex-Google employees, a quick visit to Upstart's website finds that the lender offers personal loans for buying a car as a specific need for today's borrowers.
Compared to SoFi, Upstart's minimum loan amount begins at $1,000, a lower, more accessible balance preventing car buyers from potentially borrowing too much money than they need just to secure a loan. Upstart's maximum loan amount caps at $50,000.
Upstart also charges no prepayment penalties, so if you manage to pay off your loan early, the money you save on interest payments won't be negatively offset by unnecessary, arbitrary charges.
If you're getting shut out of a good auto loan -- or offered awful interest rates -- because of poor or low credit, Upstart's approval process goes beyond one's credit score. 
It evaluates prospective borrowers' FICO scores in addition to your credit history, education, area of study, and employment history.
Upstart Personal Loans Pros & Cons
Pros
Cons

No prepayment penalty
Considers your education, area of study, and job history for loan approval
Quick and easy application process

No borrowing terms greater than 5 years
Origination fee applies
Potential for a high interest rate
Read Upstart Personal Loans Editor's Review
Lending Club
Part of what makes Lending Club a prime personal loan resource isn't only the terms and interest rates it offers, but its loan approval structure, ideal for those without great credit.
People with poor credit can risk damaging their credit score further with the hard credit checks involved with a loan application (conventional auto loans, for example). Lending Club relies on soft credit inquiries when checking your loan rates.
As for rates, there is a wide range that depends greatly on your credit score. 
Though there is a one-time origination fee (deducted from your loan balance), there are no prepayment penalties, and available automatic payments make fixed, monthly payments convenient.
Lending Club Personal Loans Pros & Cons
Pros
Cons

No prepayment penalties
Investors in your loan include regular people

Potential for a high APR
One-time origination fee applies
Read Lending Club Personal Loans Editor's Review
---
Compared to Traditional Auto Loans
We're not advising against ever taking out a traditional auto loan.
Credit requirements
Because auto loans are typically secured with the automobile as collateral, credit requirements may be easier, and interest rates may err on the lower side.
Some auto dealers, credit unions, banks or other auto loan providers may incentivize new customers by offering special deals, like 0% APR financing that can help you pay down your principal for a period of time, interest-free.
That's not to say that auto loans are always a good idea for your individual financial needs.
Or, for your personal situation, part of the reason it makes more sense to choose a personal loan over conventional lending options.
For one, if you don't qualify for an auto loan, or the repayment terms or interest make the car more than you can afford in the long run, a personal loan may have more generous qualification rules. (As in the case of Lending Tree, some lenders look at more than your FICO credit score.)
Car buyers (speaking from personal experience) may often get offers for longer repayment terms foisted on them by dealers.
This may mean smaller month-to-month payments for the borrower, but with more money squeezed out of them in the long run, since the longer the loan (i.e. 72, 84 or 96 months) means more interest payments attached to them.
This can only benefit the lender -- but with a personal loan, terms tend to stay on the shorter end, saving you money and keeping you on point with other expenses, or in keeping a budget.
Speeds, fees, and collateral
Personal loans also have quick application processes, fast approval times, and near-immediate access to your loan.
Combine those with a few origination or ancillary fees, plus no prepayment charges, and a personal loan even feels like a more personal lending experience.
Finally, without the need for collateral, there's no obligation to secure your loan, so even if you were late or delinquent with your payments, your lender can't touch your car. Personal loans also require no down payments.
Pros & Cons of Personal Loans
Pros
Cons

Wide range for borrowing amount
Long borrowing periods
Interest rates are not absurdly high
Available from many lenders nationwide

Fees may apply
Approval and rates depend on your credit and income
Funds disbursement may take up to 7 days
---
How to Choose a Personal Loan for a Car
Taking the pros, cons, and our top three lenders into account, what criteria should you use in choosing a personal loan for a car?
Interest rates
Get quotes from auto and personal loan lenders, and favor ones with lower interest rates. Narrow them down to two or three personal loans according to which has the lowest APR -- even one-half of a percentage point makes a huge difference in your monthly payments.
Borrowing amounts/period
Look at borrowing amount ranges with personal loans.
If you're looking to borrow $5,000, for example, but the personal loan you're considering carries a minimum of $7,500, you may be compelled to take out a higher loan than necessary.
Consider lenders who meet your borrowing requirements.
Likewise, the benefits of a low interest rate get weakened when loan terms are too long.
A 5% APR loan at 36 months is drastically cheaper than one with the same interest rate at 72 months, since interest has less time to accrue.
Find personal loans with adequate borrowing amounts and lower repayment periods for maximum affordability.
A great way to pick the right loan, amount, and term, is by using our personal loan calculator to help you figure out your possible monthly payments and accrued interest:
Fees
"Fees" is the worst four-letter word in personal finance. They get tacked on unfairly and unnecessarily with little to no benefit to the borrower.
Common Personal Loan Fees
| Type of fee | Typical cost |
| --- | --- |
| Application fee | $25 to $50 |
| Origination fee | 1% to 6% of the loan amount |
| Prepayment penalty | 2% to 5% of the loan amount |
| Late payment fee | $25 to $50 or 3% to 5% of monthly payment |
| Returned check fee | $20 to $50 |
| Payment protection insurance | 1% of the loan amount |
Check for personal loans with zero to no origination or prepayment fees, and if there are any, look for loans with fees and surcharges on the lower end, if possible.
Increase Your Chances of Approval
Personal loans are known for their better ease of approval and less stringent requirements compared to those of banks, auto dealers and the like -- one big benefit off the bat.
Ensure you get the loan you want and increase your chances of approval by taking some important steps for you and your finances:
Boost your credit score
Keep your credit profile and history on the up and up by paying your bills on time, and using no more than one-third of your available credit.
This tells lender that you're a responsible borrower who isn't at risk of being delinquent, default, or over-relying on credit.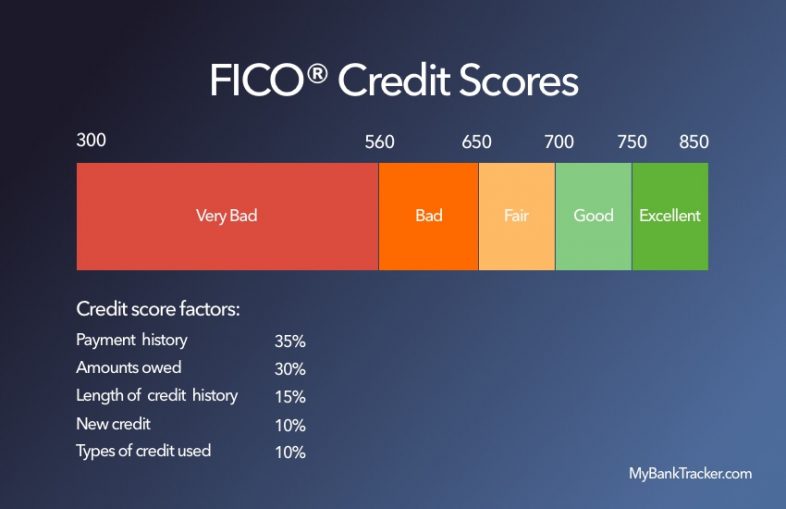 Seek lenders with alternative approval criteria
If your credit is poor, don't fret.
Personal lenders know that many consumers with less-than-stellar credit may go the personal loan route, so judging them solely on credit criteria only solidifies their chances of getting rejected.
Apply for loans through lenders who examine factors like your income, education history, college major, job status, and other personal data.
Sign up for autopay
If a personal lender is on the fence or unsure about granting you a loan, negotiate by offering to sign up for their autopay option.
Not only can this be a determining factor in securing you as a customer, it could provide a small, yet no less important, difference in lowering your monthly payments.
---
Conclusion
Buying a car can involve so much -- from hitting the car lots, taking vehicles for test drives, deciding on size, options and color, and haggling over lowering sticker prices and MSRPs -- that it's easy for someone to just choose the common approach of using traditional auto financing.
In this case, think outside the box at the financing stage of buying a car.
There may be an appropriate time for using a personal loan to purchase a car instead of the more common auto loan.
Tapping into lower interest rates, more amenable repayment terms and loan flexibility benefit you, the borrower, not the auto dealer, letting you drive off in the car of your dreams and saving money at the same time.