Wells Fargo CD Rates 2023 Review
Learn more about the interest rates, early withdrawal penalties, and renewal policies for Wells Fargo certificate of deposits (CDs).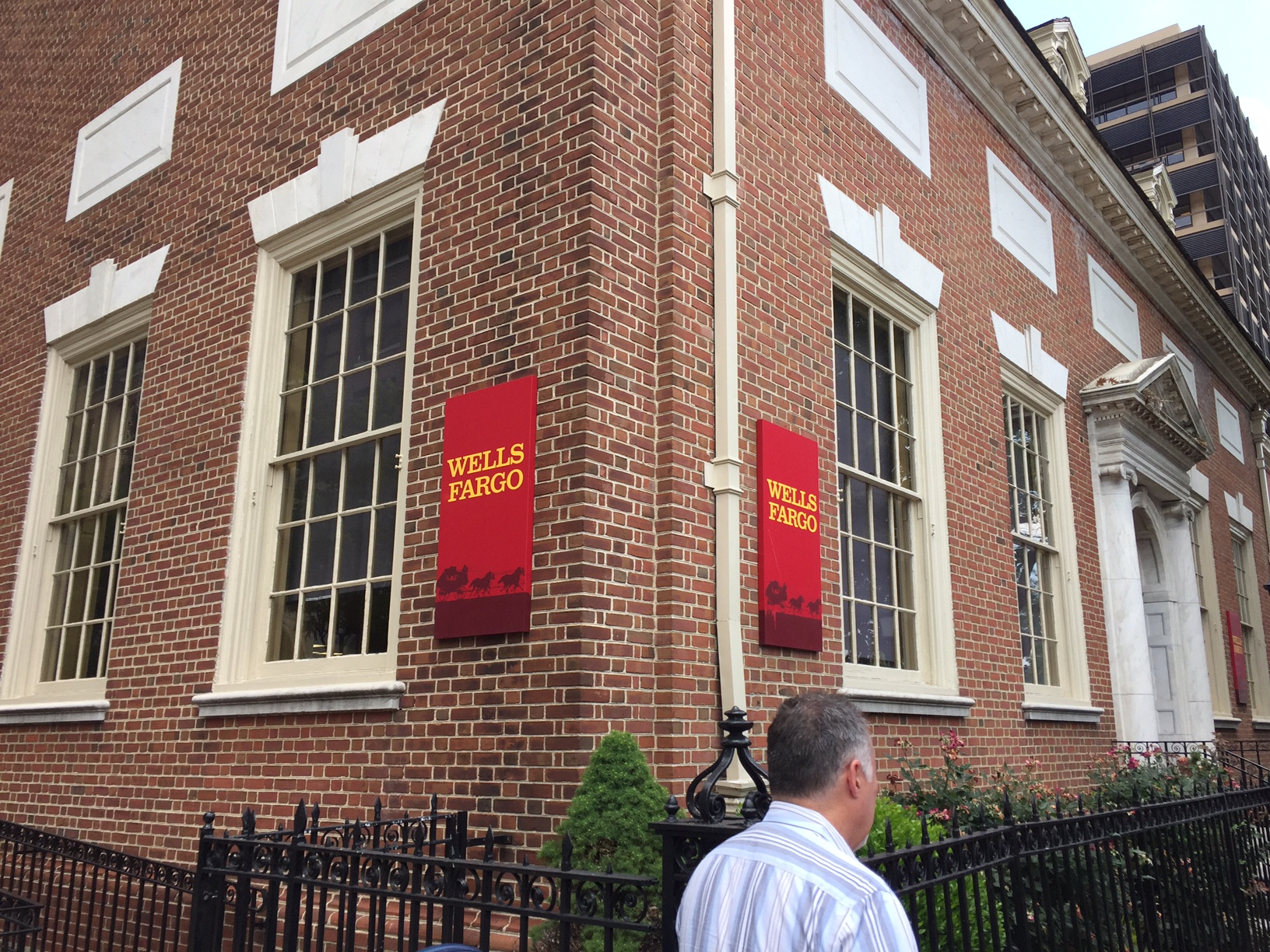 Certificates of deposit are a savings account alternative when you want to earn interest on your money.
A CD term can last just a few months, or stretch out up to 10 years.
That may be ideal if you have a long-term savings goal you're working towards.
That doesn't mean that all CDs are alike, however.
The amount of interest you can earn at one bank may be much higher than another.
Likewise, some banks may offer flexible savings options like add-on CDS, or CDs designed for retirement savings.
Wells Fargo offers CDs for new and current banking customers. But the question is, is a Wells Fargo CD right for you?
In this review, learn more about how these CDs work to decide if they're the best fit for your savings goals.
Earning Interest: Fixed Rate vs. Step Rate CDs
Wells Fargo CDs are interest-bearing so you can grow your savings.
There are three different CD types in all, which can be classified as either fixed rate or Step Rate CDs.
So what's the difference? With the fixed rate CDs, the annual percentage yield stays the same for the full CD maturity term.
There are two types of fixed rate CDs Wells Fargo offers: Standard CDs and Special Rate CDs.
Traditional CDs may have special maturity terms
The Standard CDs have a term of either 3 months, 6 months or 1 year.
These CDs have a standard interest rate, plus a bonus interest rate.
To qualify for the bonus rate, you have to link your CD account to the Portfolio by Wells Fargo program.
This is Wells Fargo's premium customer relationship program.
The regular rate and bonus rate are the same for the 3 and 6-month CD terms. If you choose a 1 year CD, both rates increase slightly.
The Special CD accounts have terms of nine, 19, 39 or 58 months.
There's a regular interest rate and a bonus rate, both of which increase the longer the term.
The actual amount you save, either in a Standard CD or a Special CD, doesn't affect the rates you earn.
Use bump-up cds if you think rates will rise
The Step Rate CDs work a little differently. This CD has one term option, of 24 months.
You start off with one rate, with guaranteed automatic rate increases occurring at 7, 13, and 19 months.
These CDs also qualify for the bonus rate if you're a Portfolio by Wells Fargo customer.
These CDs are useful when interest rates are expected to rise in the near future and you don't want to be stuck with your starting rate.
The real question is, just how good are the rates? Like CD rates from other big national banks, they're lackluster -- paying very little interest on your money.
If you're looking for a higher rate on your savings, an online bank has got a better shot of delivering.
Online banks typically have lower overhead costs than traditional banks. As a result, they're able to offer savers much better rates on deposit accounts. Some great options are noted further below.
Tip: Find out how much your CD will be worth at maturity.
Withdrawing CD Early is Expensive
A CD is an investment you make over time.
Whether it's three months, six months or five years, you're agreeing to leave your money in the CD until it matures.
Then, you can withdraw your initial deposit, along with the interest earned. Or, you can use the money to open a new CD account.
Taking money out of a CD before the maturity date can cost you some of the interest earned.
Wells Fargo imposes an early withdrawal penalty if you withdraw money from your CD after the first 7 days of account opening.
The penalty is deducted from the interest earned. The longer the CD term, the more months of interest you give up for an early withdrawal.
Wells Fargo CD Early Withdrawal Penalties
| CD Term | Early Withdrawal Penalty |
| --- | --- |
| Less than 90 days | 1 month of interest |
| 90 days to 12 months | 3 months of interest |
| More than 12 - 24 months | 6 months of interest |
| More than 24 months | 12 months of interest |
A shorter term may mean earning less interest but you'll have access to the money sooner.
Choose too long of a term and you risk having to withdraw money from the CD early if you don't have any backup funds in a savings account for rainy days.
What is the Minimum Deposit Needed?
Before you can open a Wells Fargo CD, you first need to make sure you have enough cash for the minimum deposit. This amount varies, based on which CD you're opening.
Wells Fargo CD Minimum Deposit Requirement
| Type of CD | Minimum Deposit |
| --- | --- |
| Standard CD | $2,500 |
| Special CD | $5,000 |
| Step Rate CD | $2,500 |
Those minimums can be viewed as good or bad, depending on your financial situation. The more money you put into your CD upfront, the more savings you have earning interest.
On the other hand, $2,500 may be a lot of money for some savers to come up with all at once.
Wells Fargo doesn't allow you to make additional deposits to your CD once it's open. Essentially, it's all or nothing.
If you're working with a smaller amount, like $500 or $1,000, these CDs aren't suitable for you.
You may find the minimum deposit is just as high at other brick-and-mortar banks.
Online banks, however, may be a little more flexible which is another mark in their favor.
Can You Save With a Retirement CD?
If you're clueless about what is an IRA CD, here's a quick rundown. Essentially, it's a CD that you can use to save for retirement.
The CD earns interest and you choose the maturity term you refer. The difference is that an IRA CD gives you some tax benefits.
A traditional IRA CD, for example, offers the potential for tax-deductible contributions.
Deductions can be helpful when filing taxes because they reduce your taxable income, which could lower your tax bill.
The tradeoff is that when you withdraw money from a traditional IRA CD in retirement, the money is taxed at your regular income tax rate.
A Roth IRA CD doesn't give you a deduction for contributions but qualified distributions are tax-free.
Wells Fargo offers both as an option for CD savers. The current annual contribution limit for either one is $5,500, or $6,500 if you're 50 or older.
You can have a retirement CD in addition to one of the regular CD options Wells Fargo offers.
Renewing Your CD
Eventually, your CD will mature and when that happens, you have to decide what to do with the money. If you want to leave the CD just as it is, you can do nothing. Your CD will renew automatically for the same term.
Wells Fargo will send you a notice reminding you that your maturity date is coming up approximately one month before the CD actually matures.
Once you reach the maturity date, you'll have a 7-day grace period to renew the CD or make changes.
For example, you could change the term, add more money into the CD, make a withdrawal or close the CD out completely.
Once the grace period ends, you won't be able to make any other changes until the next maturity date rolls around.
Higher CD Rates Found Elsewhere
The number one rule when choosing a CD is to shop around and see what the competitors are offering.
If you want to find the CDs with the highest rates, you may want to skip the traditional banks and direct your search online.
These three online banks offer CDs that may appeal to your savings goals.
Synchrony Bank CDs
Synchrony Bank CDs are fairly straightforward. CD terms go from 3 months to 5 years.
These CDs have tiered rates, based on the term length and how much you save.
The more you save and the longer the term, the more interest you can earn.
You can choose between regular CDs and IRA CDs, or get one of each.
Compared to Wells Fargo, the minimum opening deposit is a little lower, at $2,000. The big difference is the rates, which are much higher.
Goldman Sachs Bank USA CDs
Goldman Sachs Bank USA has CDs with similar terms, going from 6 months to 6 years.
The minimum initial deposit is set at $500, which might be good for some savers who are just starting out.
Rates are tiered with longer terms earning higher rates. Goldman Sachs limits you to saving $250,000 in a CD account.
Ally Bank CDs
Ally Bank CDs have terms ranging from 3 months to 5 years, similar to Synchrony Bank.
One thing that sets Ally Bank CDs apart is the lack of a minimum deposit.
ne thing that sets Ally Bank CDs apart is the lack of a minimum deposit.
You can open a CD with $100 or $10,000, based on how much money you have tucked away.
These CDs have tiered rates and again, the more you save, the higher the rate.
Like Synchrony Bank and Goldman Sachs Bank, Allys CD rates are significantly higher than the ones offered by Wells Fargo.
Final Verdict
If you're already doing most of your banking with Wells Fargo, keeping your CD with them also might make sense.
After all, that would be a lot more convenient than transferring money to an online bank that doesn't have any branches.
The problem is that those online banks are the ones paying out some of the best rates on CD savings.
If you want to see your money grow faster, take a second look at one of the online CDs included in our review.