Quontic Bank CD Rates 2023 Review
Our review of Quontic Bank CDs (certificates of deposit) looks at their interest rates, available terms, and early withdrawal penalties (if any).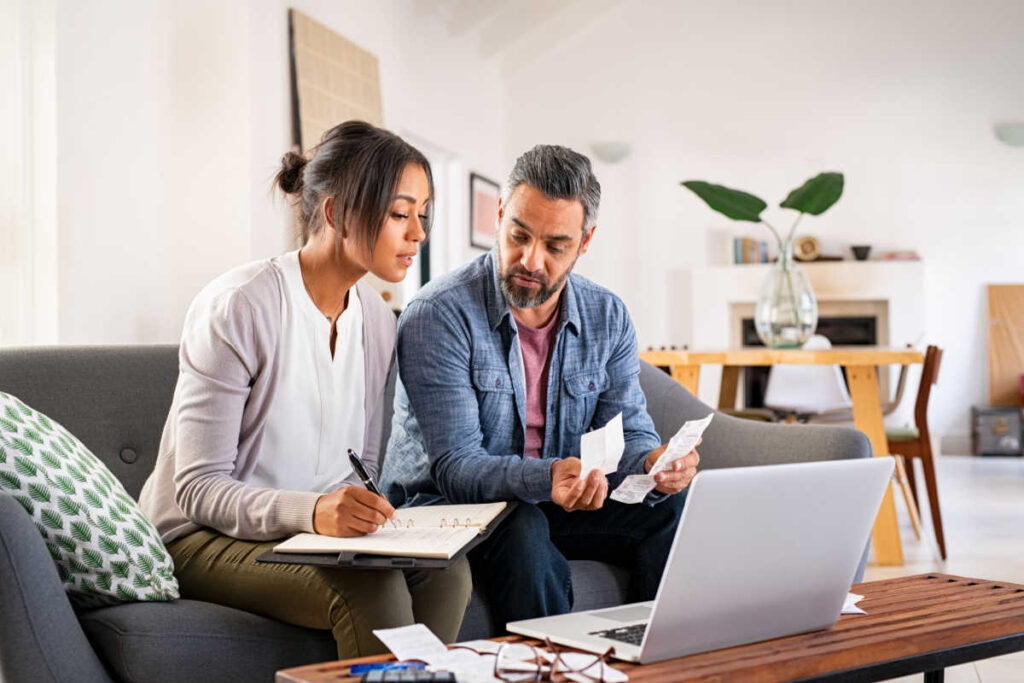 Quontic Bank is an adaptive digital bank that aims to change the way people grow their money. One way they're attempting to do that is by offering high-yield certificate of deposit (CD) accounts.
CDs can be a great place to save money that you won't necessarily need to spend right away.
When you open a CD, you can lock in your interest rate for virtually guaranteed returns. Quontic offers five CD account options, all with competitive rates.
If you're new to the world of digital banks or looking to change, you might be wondering what Quontic has to offer.
Keep reading to learn more about Quontic Bank CD rates and how they could help you reach your savings goals.
Quontic CD Rates Deliver More Interest for Your Money
Banks offer CD accounts with set maturity terms. When you deposit money into a CD, it's with the understanding that you won't withdraw it until it matures.
The interest rate and annual percentage yield (APY) you earn is typically based on the CD term. The longer the term, the higher the rate and APY.
Quontic offers four CD terms ranging from six months to five years. The highest rate is reserved for five-year CDs.
Here's a quick rundown of Quontic Bank CD features:
Higher than average rates
FDIC-insured savings
No hidden fees or monthly maintenance fees
Easy online account opening
$500 minimum deposit requirement
You can open a Quontic CD online in three minutes or less. The low minimum deposit requirement may be attractive for new savers.
Are Quontic CD rates any good?
Compared to traditional banks, Quontic easily takes the lead for rates. Quontic CDs earn interest at a rate that's well above the national average CD rates, as measured by the Federal Deposit Insurance Corporation.
But what about other online banks? Are Quontic rates the best?
It's possible to find higher CD rates at other online banks. However, you may need to deposit a larger amount of money to qualify for them.
If you're looking for a solid rate with a lower minimum deposit, then Quontic Bank CDs check both those boxes.
Is There a Penalty for Withdrawing Money Early?
When you open CD accounts, you're agreeing to leave your money alone until the CD matures. If you try to take money out ahead of schedule, the bank can charge an early withdrawal penalty.
Early withdrawal penalties may be a flat fee. Or the bank might require you to forfeit some or all of the interest earned.
Banks do that to encourage you to keep your money in your CDs for the entire term. So does Quontic Bank charge an early withdrawal penalty for CDs?
Yes and the penalty depends on the CD term. Quontic also closes your CD account when you withdraw money early.
Quontic Bank CD Early Withdrawal Penalties
| CD Term | Penalty |
| --- | --- |
| Less than 1 year | All interest earned for the full length of the state term |
| 12 months to less than 24 months | 1 year of interest |
| 24 months or longer | 2 years of interest |
The longer the CD term, the more interest you'll lose if you decide to close a Quontic Bank CD early.
Quontic does offer a potential way around that by allowing you to establish a CD ladder.
A CD ladder is essentially a group of CDs with different maturity dates. So you might open a six-month CD, a one-year CD, a two-year CD and a five-year CD.
The idea is that a CD maturity date will never be too far away. Once one of the "rungs" in your CD ladder matures, you can withdraw the money if you need or roll it over to a new CD if you don't.
Does Quontic Bank charge any other fees?
There are no monthly maintenance fees or service fees for CD accounts. In fact, Quontic is one of the most fee-friendly banks overall.
Does Quontic Bank offer no-penalty CDs?
No-penalty CDs give you another out for avoiding early withdrawal penalties.
When you open one of these CDs, you can withdraw money during the CD term without paying a penalty or having to close the account. .
That's a plus if you have an emergency and need cash quickly. Unfortunately, Quontic Bank doesn't offer no-penalty CDs at this time.
Again, you could create a CD ladder as a way to avoid penalties should you need to withdraw money.
Just keep in mind that you'll need at least $500 per CD. So if you want to set up a CD ladder with five CDs, you'd need at least $2,500 to get started.
Open a Quontic Bank CD Online
Since Quontic is a digital bank, you can open your CD accounts online. Again, this process typically takes three minutes or less.
Here's what you'll need to give Quontic to open your CDs:
Name
Address and phone number
Date of birth
Social Security number
You'll also need to make your opening deposit. If you have a checking account with Quontic, you can transfer the money over.
Otherwise, you'll need to schedule an ACH transfer from an external bank account.
Quontic Bank CDs are FDIC-insured. The current coverage limit is $250,000 per depositor, per account ownership type, per financial institution.
FDIC insurance is designed to protect your deposits should your bank fail.
Quontic Bank has no branches but it does offer access to more than 90,000 ATMs if you have a checking or savings account. You can also manage your accounts online or through the Quontic mobile app.
The app is available for download in the App Store and the Google Play Store.
Can You Open an IRA CD at Quontic Bank?
IRA CDs can offer a way to save for retirement on a tax-advantaged basis, while earning a guaranteed rate.
These products combine the features of CDs with Individual Retirement Accounts (IRAs). An IRA allows you to save money for the future on a tax-advantaged basis.
Quontic Bank doesn't offer IRA CDs. You won't find Raise Your Rate or Bump-Up CDs offered here either.
If you're interested in other ways to grow your money with Quontic, you might consider:
Bitcoin Rewards checking
High Interest checking
Cash Rewards checking
High Yield savings
Money market accounts
Minimum deposit requirements and fees vary for each account.
What Happens When Your Quontic Bank CD Matures?
Quontic will notify you when your CD is about to mature. You'll have a 10-day grace period to withdraw your initial deposit, plus the interest earned.
If you withdraw the money during the grace period, there's no penalty. And if you do nothing, the CD renews automatically.
When you allow CDs to renew automatically, Quontic applies the current rate for that CD term.
If rates have gone up since you opened the CD, then your new CD would have a higher rate. But if rates have gone down, the rate on the new CD might be less than what you were earning before.
Can You Get a Better CD Rate With Other Banks?
Online banks are appealing since they can offer higher rates to savers while charging fewer fees. At traditional banks, on the other hand, you're likely to find much lower rates and steeper fees.
Quontic Bank CD rates easily outstrip brick-and-mortar banks. But if you're shopping around for different online CD options, here are three other banks to consider.
Synchrony Bank CDs
Synchrony Bank CDs feature rates that are on par with what Quontic offers. You have the option of choosing CDs with terms from three months to five years.
There's no minimum balance required to open Synchrony CDs. You can open high-yield CDs or choose from one of three specialty options:
IRA CDs
No-penalty CDs
Bump-up CDs
With a bump-up CD, you can request a rate increase once during your CD term. That's a nice feature to have if rates go up after you open your account.
Be sure to read our editor's review on Sychrony Bank CDs.
Marcus by Goldman Sachs CDs
Marcus by Goldman Sachs offers CDs with terms ranging from six months to six years. Again, the rates are similar to Quontic Bank CD rates.
You'll need $500 to open a CD with Marcus, so there's no difference from Quontic. And you have the option to set up a CD ladder.
Marcus does offer no-penalty CDs, which you might appreciate if you think you'll need to make an early withdrawal. There are no IRA CDs or bump-up CDs, however.
Read our editorial review of CDs available from Marcus by Goldman Sachs.
Ally Bank CDs
Ally Bank offers multiple CD options, including high-interest CDs, no-penalty CDs and Raise Your Rate CDs. Raise Your Rate CDs work similarly to bump-up CDs.
Ally CDs have no minimum deposit requirement. Terms extend up to five years.
As far as CD rates go, Ally and Quontic are on roughly the same level. Whether you choose to open CDs here vs. Quontic may depend on whether you want to open other bank accounts or an investment account in the same place.
Read the editor's review on Ally Bank CDs.
Are Quontic Bank CDs a Good Choice for Savers?
Quontic Bank CDs are worth a look if you want to get a high rate on your savings with flexible terms.
You might consider opening CDs at Quontic if you:
Have at least $500 to save
Want a term ranging from six months to five years
Are interested in Quontic's other banking products, such as Bitcoin checking
Quontic may be a less attractive choice if you'd rather open CDs at a brick-and-mortar bank with branch access. But if you're more focused on growing your money then Quontic could be an excellent choice.