Truist Bank CD Rates 2023 Review
Our review of Truist CDs (certificate of deposit) looks at their interest rates, early withdrawal penalties, and any other features.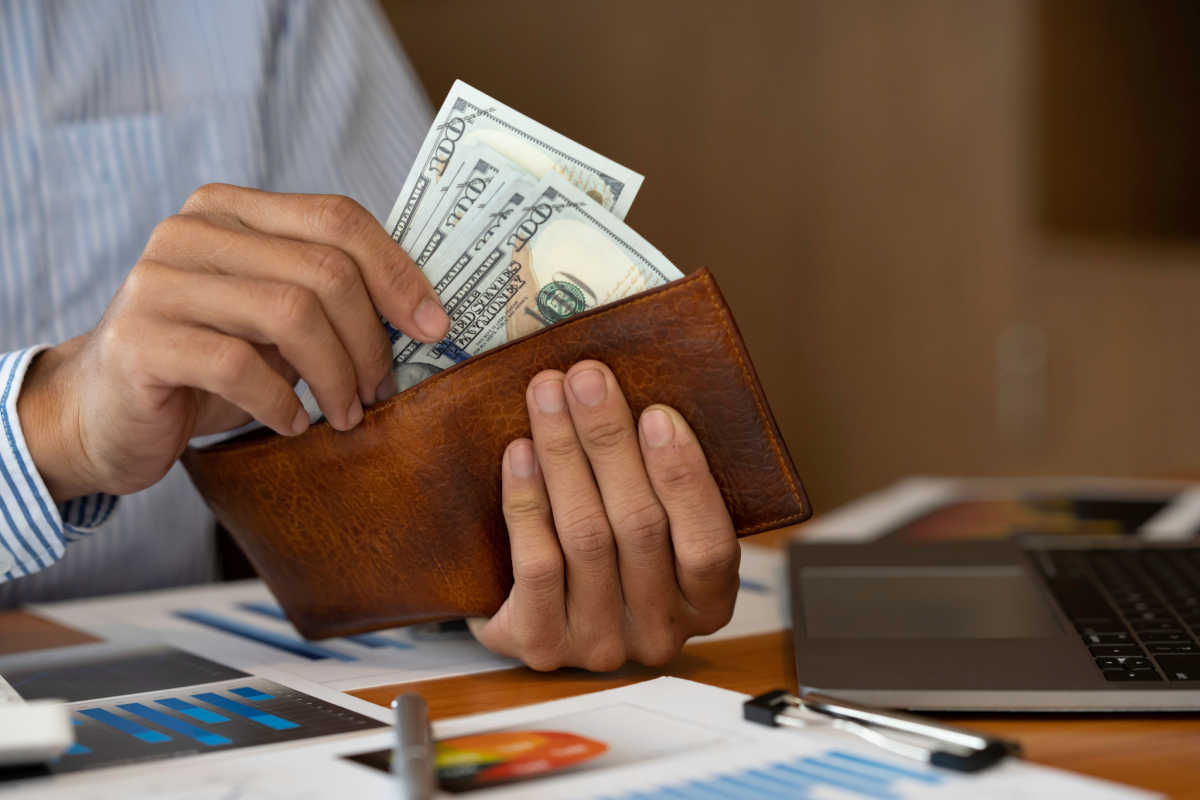 A certificate of deposit (CD) is a time deposit account you can use to save for different goals.
Similar to savings accounts, CDs can earn interest. The difference is that, unlike a savings account, CDs have a set maturity term.
Comparing interest rates is a must if you're considering a CD for savings. Generally, the longer the term the better CD rates are likely to be.
If you're looking for CDs at a traditional bank, Truist is one option you might consider.
Truist offers a number of CD options that you can open in person at one of more than 2,700 branch locations.
CD Rates are Lackluster
So what are Truist CD rates like? Are Truist CD rates any good?
Traditional brick-and-mortar banks are not known for delivering the highest rates to CD savers. Truist is no different in that respect.
Truist assigns CD rates by term and balance. However, no matter how you look at it, Truist CD rates are very low, especially in comparison to CD rates from online banks.
Does that mean you shouldn't consider Truist CDs as a savings option?
Not necessarily. If you already have a checking account or a savings account with Truist, then opening a CD could make sense if you'd like to keep your money in one place.
Truist doesn't offer any relationship rate bumps the way certain other banks do. But you do have a broad range of CD terms to choose from, which makes it easy to create a CD ladder.
Laddering CDs means spreading out deposits across multiple CD accounts. When one of your CDs matures, you can withdraw the money or roll it into a new CD.
Building a CD ladder can help you keep up with changing interest rates. It's also an effective way to avoid CD early withdrawal penalties.
Fund Your Financial Goals With Truist CDs
CD accounts work by letting you deposit money and earn interest over a set time period. Once the CD matures, you can withdraw your original deposit and the interest earned.
Banks can offer short, mid and long-term CDs.
At Truist, you can choose from CD terms lasting as little as 7 days up to 60 months.
Terms of 7 to 31 days: $2,500 minimum deposit
Terms of 32 days to 60 months: $1,000 minimum deposit
There are no monthly maintenance fees for Truist CDs. CDs renew automatically at maturity, unless you specify otherwise.
Early Withdrawal Penalties
Does Truist Bank charge a CD early withdrawal penalty? Yes.
Truist Bank does assess an early withdrawal when you take money from a CD early. The penalty depends on the CD term.
Truist CD Early Withdrawal Penalties
| CD Term | Penalty |
| --- | --- |
| Less than 3 months | All interest earned or $25, whichever is greater |
| 3 to 12 months | 3 months of simple interest or $25, whichever is greater |
| 13 to 23 months | 6 months of simple interest or $25, whichever is greater |
| 24 months or longer | 12 months of simple interest or $25, whichever is greater |
Banks offer CDs with the understanding that once you deposit money, you won't take it out again until the CD matures.
That's why CDs are time deposits, not demand deposit accounts. If you try to take money from a CD before maturity, the bank can charge you an early withdrawal penalty.
Early withdrawal penalties are designed to discourage you from breaking into a CD early. Depending on the bank, the penalty might be several months' worth of interest or a flat fee.
Does Truist offer no-penalty CDs?
No-penalty CDs can be attractive since you can withdraw money early without a penalty. The trade-off is that you might earn a lower rate with this type of CD.
At this time, Truist does not offer any no-penalty CD options. So if you take money out of a Truist CD early, you should be prepared to pay a penalty.
You could, however, look for no-penalty CDs at other banks to go along with the CDs you have at Truist.
Online banks are a great option, as they can offer no-penalty CDs with competitive rates.
Compared to traditional banks, online banks tend to have lower overhead costs. They can pass those savings on to their customers in the form of higher CD rates and higher yields on savings accounts.
Open a Truist Bank CD at a Branch
Truist Bank makes it easy to open CDs at a local branch. You can schedule an appointment to open a CD online or just walk into a branch to get started.
Here's what you'll need to open a Truist CD:
Name
Address and phone number
Date of birth
Social Security number
Photo ID
Minimum deposit
Again, the minimum deposit is $1,000 for CDs with terms of 32 days to 60 months. If you want to open a shorter-term CD, you'll need a $2,500 minimum deposit instead.
There's no cap on how much you can deposit into a Truist Bank CD. But depositing large amounts doesn't guarantee a higher CD rate.
Also, keep in mind that while the FDIC insures Truist Bank CDs, there is a limit.
The current FDIC coverage limit is $250,000 per depositor, per account ownership type, per financial institution. So if you have more than $250,000 that you want to park in CDs, you may want to spread that money out across different banks.
Can You Open an IRA CD at Truist Bank?
An Individual Retirement Account (IRA) is a tax-advantaged account that you can use to save for retirement. An IRA CD is structured like a CD but offers the tax benefits of an IRA.
Opening an IRA CD is something you might consider if you want a safe way to build retirement wealth. IRA CDs are subject to IRA annual contribution limits, but it's possible to earn a decent rate with one of these accounts.
Truist doesn't offer IRA CDs. You can, however, access Truist Wealth CDs and IRAs with premium banking services.
Premium banking is designed for people with a higher net worth. You need to have $1 million or more in investable assets with Truist to apply for Wealth CDs or IRAs.
That might be out of reach for a typical saver. But again, you can look to other banks for IRA CDs if that's something you're interested in.
When opening an IRA CD, take time to get to know the differences between traditional and Roth accounts.
A traditional IRA allows for tax-deductible contributions. Qualified withdrawals are taxed as ordinary income.
You can't deduct Roth IRA contributions. But you can make qualified withdrawals tax-free.
Assessing where you are now taxwise and where you expect to be when you retire can help you decide which kind of IRA CD might be right for you.
When Your CD Matures
Truist Bank CDs renew automatically at maturity. So your initial deposit and earned interest would roll into a new CD with the same term, at the same rate.
If you're okay with that, there's nothing you need to do for the CD to roll over. And you could add more money to the CD in the 10-day grace period after maturity.
Don't want to renew the CD?
You could roll the money into a Truist savings account, money market account or checking account instead. Or you could move the money to an account at a different bank, including an online bank.
Can You Get a Better CD Rate With Online Banks?
Generally, yes, online banks can offer higher CD rates than traditional banks. Again, that's because they have lower overhead costs so they can afford to pay savers higher rates.
If you're interested in opening CDs at an online bank, here are three options you might consider.
Synchrony Bank CDs
Synchrony Bank CDs require $2,000 to open. Terms range from three to 60 months and rates are tiered according to the term and CD balance.
Longer terms translate to higher rates. Compared to Truist, Synchrony Bank CD rates are significantly higher.
You also have the option to open an IRA CD if you'd like to save for retirement.
Marcus by Goldman Sachs CDs
Marcus by Goldman Sachs currently offers some of the highest CD rates of any online bank. Rates are tiered, based on the CD term.
You'll need $500 to open a CD with Marcus. A lower minimum deposit could make it easier to build a CD ladder to capitalize on higher rates.
Terms range from six months to six years. There are no IRA CDs but you can open a no-penalty CD here.
Ally Bank CDs
Ally Bank CDs offer competitive rates that are much higher than Truist Bank CD rates.
You can open high yield CDs with terms ranging from three months to five years. Ally also offers raise your rate CDs and no-penalty CDs.
There's no minimum deposit required to open a CD with Ally. You can open CDs as an IRA CD if you'd like to save for retirement.
Are Truist Bank CDs a Good Choice for Savers?
Truist Bank CDs can be a safe, secure way to save money. You'll earn a guaranteed rate on deposits and as long as you see the CD term through, you'll pay no early withdrawal penalty.
When it comes to interest rates, however, Truist CDs fall a little short.
While Truist CD rates are typical of what traditional banks offer, it's possible to get a much better rate with CDs at online banks. If getting a premium rate is your goal, then you may want to compare CD options elsewhere.