How to Open a U.S. Bank Account When You're in Another Country
Learn how you can open a U.S. bank account when you live in a foreign country. See what documents and information is needed when you do apply.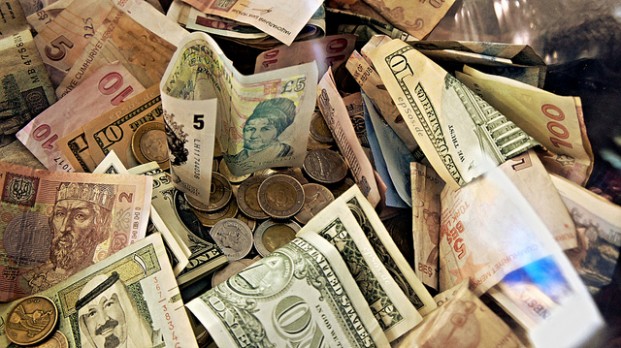 Q: I'm a foreign exchange student from Hong Kong who will be traveling to the U.S. for classes. I want to open a bank account through the phone or Internet and transfer money before I travel to the U.S. Is there any way to do this?

- Christina W.
Quick answer: Most U.S. banks require U.S. government issued ID and a Social Security number/ITIN when applying for an account. Otherwise, you'd have to fill in an application in person at a branch.
What Banks Require When Applying for an Account
To open an account online or through the phone, most U.S. banks require that applicants provide a U.S. address and a social security number. Unfortunately, without these two pieces of information, you'll have to sign up for a bank account in person.
At a branch, the bank will be able to verify your identity through other personal documents (e.g., passport, student visas, etc.).
Find a Bank With Foreign Branches
One way to get a bank account before arriving in the U.S. is to find a bank in the foreign country with a presence in the U.S.
For example, in Hong Kong, Citibank has more than 40 branches and HSBC has more than 50 branches. They also happen to be two of the largest banks in the U.S.
Citibank and HSBC allow cross-border account opening of overseas bank accounts. You can fund these accounts ahead of time so that you don't have to carry large amounts of cash during your travel. You'll also avoid fees and delays if you wait to open an account in the U.S. and request a funds transfer from home.
While these two banks offer a very convenient service for customers who are looking to travel abroad, they may not be the right fit for you. It may be that there are no Citibank or HSBC locations near your place of study. Or, you simply want to go with a different bank.
Compare Savings Options
Be sure to check out more savings accounts worth considering:
In-Branch Visit Likely Required
If you're trying to open a U.S. bank account without Social Security number or ITIN, most banks will require that you visit a branch to submit an application in person.
While the necessary documents may vary by bank, expect to show at least your non-U.S. passport and a mailing address. It could seem like a hassle to have to make a trip to the bank, but there is no other way for the bank to verify your identity without this procedure.
Prepaid Cards Can Be a Short-Term Option
If you're going to wait until you coming the U.S. to open an account, you may consider getting a prepaid debit card -- found at many supermarkets and drug stores -- immediately upon arrival. It'll come in handy if you need to swipe for a purchase. (However, don't load too much money onto a prepaid card as it is likely to have a slew of fees.)