Compare Chase Checking Account to Ally Online Bank
Learn how two Chase Checking accounts compare to Ally bank checking. Compare the features, fees, and accessibility.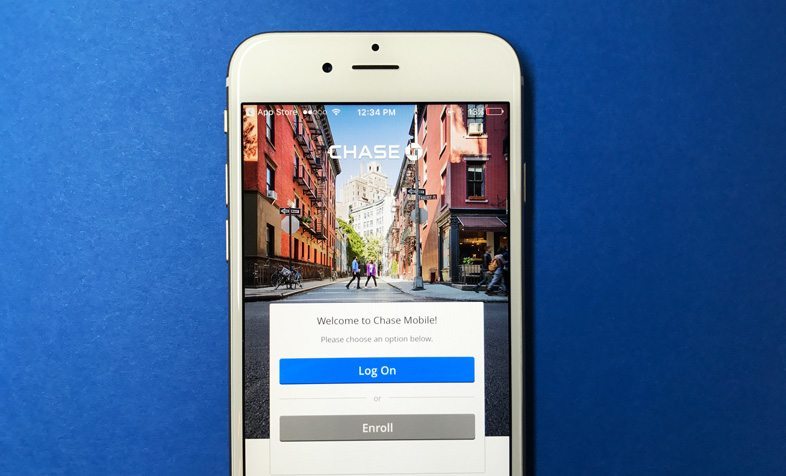 Need a new checking account? One thing you'll have to decide is whether to choose a traditional bank or take your checking online.
Chase's Total Checking account is a basic checking option from one of the nation's biggest banks.
Learn how it compares to one of the most widely-used+ online checking accounts.
Chase Total Checking Basics
The Chase Total Checking account is the bank's most popular checking product.
The account has a low minimum opening deposit and a monthly maintenance fee of just $25. That's on par with what other brick-and-mortar banks charge.
Total Checking customers have unlimited check-writing abilities and they also get a Chase debit card for purchases and ATM transactions.
Ally Bank Interest Checking
Ally is one of the most well-known names in online banking. The Ally Bank Interest Checking account has all the features you'd expect in a checking account.
You also have the advantage of earning interest on your deposits. There's no minimum deposit required to open one of these accounts.
Overview: Chase Checking vs. Ally Bank
| Account | Chase Total Checking | Ally Interest Checking |
| --- | --- | --- |
| Monthly fee | Yes | No |
| Earns interest | No | Yes |
| Mininmum initial deposit | $25 | $0 |
| Branch & ATM network | 5,100 branches and 16,000 ATMs | 43,000 Allpoint ATMs |
| Mobile apps | iOS and Android | iOS and Android |
How Chase and Ally Compare on Fees
Generally, online banks tend to be more fee-friendly overall. Online banks often don't have the same overhead costs as brick-and-mortar banks.
The result is that there are fewer fees handed down to their customers. To get a better sense of how Chase and Ally stack up, let's look at some of the most important fees to consider.
Monthly maintenance fees
Many traditional banks charge a monthly maintenance or service fee. Chase is no exception.
The monthly maintenance fee for the Total Checking account is $12. The good news is, you do have some ways of avoiding it. You can pay a $0 fee if:
You have one direct deposit totaling $500 or more each month into your account
Your balance at the beginning of each day is $1,500 or more
Your average beginning day balance is $5,000 or more between this account and any linked qualifying deposit accounts at Chase
Ally, by comparison, keeps things simple with no monthly maintenance fee.
If you don't meet any of the requirements set out by Chase to avoid the $12 fee, then Ally may look like a better checking option.
If you just want to avoid a monthly maintenance fee altogether, Ally Bank Interest Checking would be the winner.
ATM fees and foreign ATM fee reimbursement
Both the Chase Total Checking account and Ally Interest Checking account offer ATM access to your money.
Neither bank charges a fee when you use one of their ATMs to check your balance or make withdrawals. But what about charges when you use another bank's machine?
Chase charges $2.50 for inquiries, transfers or withdrawals at non-Chase ATMs in the U.S., Puerto Rico and the U.S. Virgin Islands.
You'll pay $2.50 for transfers or inquiries and $5 for withdrawals made at ATMs outside the U.S., Puerto Rico and the U.S. Virgin Islands. Ally doesn't add on a fee for using another bank's ATM.
Those fees don't cover what another bank may charge you for using their machine. The question is, do Chase or Ally reimburse any foreign ATM surcharges?
For Chase Total Checking customers, it's a no. Ally does reimburse up to $10 in foreign ATM fees per statement cycle. Those fees are reimbursed automatically at the end of the month.
That gives Ally a slight edge. A little later, we'll compare ATM network access for both banks.
Other important checking account fees
The monthly maintenance fee and ATM fees aren't the only costs to consider with a checking account. You also need to look at things like overdraft fees, wire transfer fees and check ordering fees.
Chase charges $34 for insufficient funds and returned item fees. You can be charged up to three of these fees per day.
There's an extended overdraft fee of $15 when your account is overdrawn for five or more consecutive business days. The overdraft fee at Ally is $25, with a maximum of one fee per day. There's no additional fee for extended overdrafts.
Wire transfers at Chase cost $15 for domestic and international incoming transfers and $35 for outgoing domestic transfers. Outgoing international transfers cost $40 or $50, depending on if you initiate the transfer online or with a Chase banker.
Incoming wire transfers are free at Ally. Outgoing domestic transfers are $20. Ally doesn't support outgoing international wire transfers.
Standard checks are also free at Ally. Chase charges a fee for checks, according to the design you choose.
Based on these various fees, Ally's Interest Checking account once again outshines Chase Total Checking.
Chase vs. Ally Bank: Checking Fees
| Fee | Chase Total Checking | Ally Interest Checking |
| --- | --- | --- |
| Monthly Maintenance Fee | $12 | $12 |
| Out-of-Network ATM Fee | $2.50 | $0 (ATM operator fees refunded up to $10 per statement cycle) |
| Overdraft Fee | $34 | $25 |
| Overdraft Protection Transfer Fee | $0 | $0 |
| Returned Item | $34 | $25 |
| Deposit Item Returned | $12 | $7.50 |
| Stop Payment | $30 | $15 |
| Incoming Domestic Wire Transfer | $15 | $0 |
| Incoming International Wire Transfer | $15 | $0 |
| Cashiers Check | $8 | $0 |
Do Both Accounts Offer Interest on Deposits?
The Chase Total Checking account is a simplified checking account. That means you don't earn interest on your deposits, no matter how high your checking balance is. For that, you'd need to add on a Chase savings account.
As the name implies, the Ally Bank Interest Checking account does pay interest on deposits. The rates are tiered, based on your balance. The more money you keep in checking, the more interest you have an opportunity to earn.
Chase does offer two interest checking account options, both of which include free checks.
The rates, however, can't compete with what Ally offers. And both accounts have a much higher monthly maintenance fee than the Total Checking Account.
Accessing Your Checking Account at the ATM
Both Chase and Ally have widespread ATM networks.
Chase customers can check their balances, make withdrawals or schedule transfers at more than 16,000 ATMs in 26 states.
But, that means roughly half the country doesn't have a Chase ATM nearby.
Ally's ATM network includes more than 43,000 Allpoint ATMs, nearly three times as many as Chase.
Those ATMs stretch from coast to coast. And remember, you can use any ATM and get up to $10 in ATM fees reimbursed each month.
Banking Access: Branch, Online and Mobile Banking
Both Chase and Ally give you multiple ways to manage your checking account. Here's how they compare:
Branch access
Chase is the undisputed winner in this category because Ally doesn't have branches.
Chase offers more than 5,100 branches across 26 states. You can do virtually anything you need to at a branch. That includes:
Checking your balance
Making deposits or withdrawals
Transferring funds
Purchase cashier's checks or money orders
Schedule incoming or outgoing wire transfers
Order replacement checks or a replacement debit card
If you need to make a deposit into an Ally Bank Interest Checking account, a branch visit isn't an option.
But, you can make deposits via direct deposit, ACH transfer or mobile check deposit. You can also add money through a wire transfer or by mailing a paper check. Ally doesn't accept cash deposits.
Online and mobile banking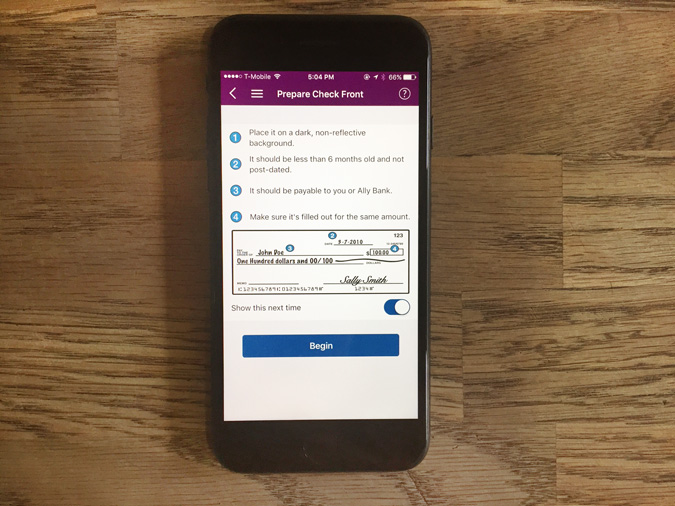 Mobile Deposit Limits: Chase vs. Ally
| Chase | Ally Bank |
| --- | --- |
| All customers: $2,000 per day and $5,000 over a 30-day period | All customers: Up to $50,000 in a single day; however, up to $250,000 every 30 days |
Final Verdict: Is Chase Total Checking or Ally Bank Interest Checking the Better Choice?
When you look at Chase Total Checking and Ally's Interest Checking account side-by-side, a few things stand out. First, Ally clearly has an advantage when it comes to fees.
The Interest Checking account has minimal fees and the ones it does have are lower compared to Chase.
The Ally Interest Checking account also gives you broader ATM access with some ATM fee reimbursement, and you can earn interest on your checking to boot.
The biggest difference lies in the fact that Chase gives you branch access while Ally doesn't. If that's a dealbreaker for you, then you may be leaning more towards Chase at this point.
On the other hand, if you want a checking account that's easier on fees and still gives you convenient options for managing your money, Ally is a solid choice.
More:Best Checking Accounts of the Year