Chase Total Checking Account 2023 Review
Learn about the fees and features of the Chase Total Checking Account and see how it compares to the best checking accounts from other banks.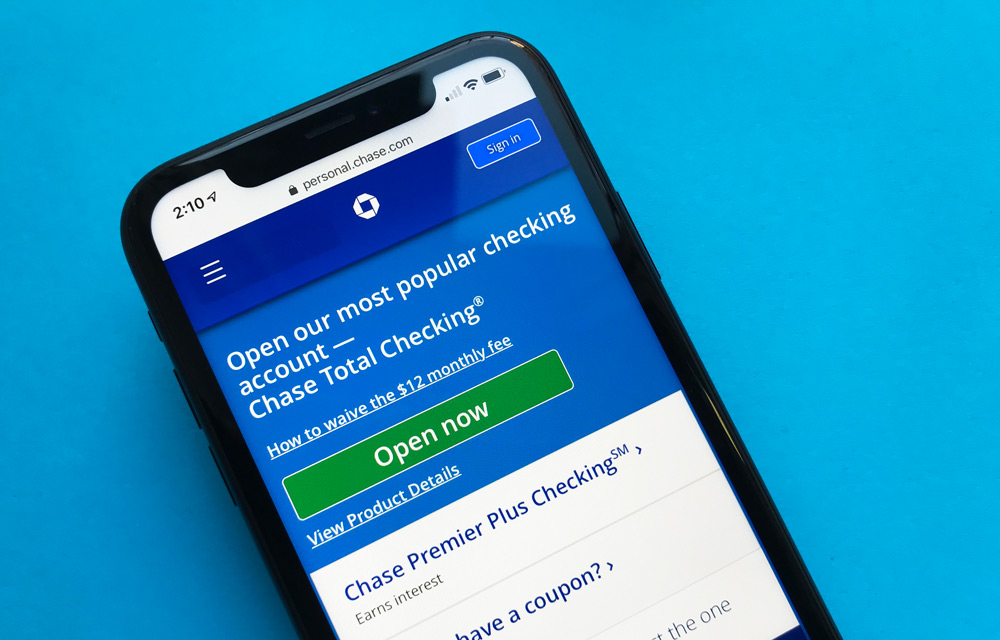 Chase Checking Account
Chase bank is one of the biggest banks in the country and it provides consumers with financial products and services ranging from savings accounts to credit cards to investments.
With a massive presence throughout the country, you're likely to consider Chase for a checking account -- your most important financial account.
The Chase Total Checking Account is the bank's basic checking account and it's probably the one that most people would think about opening for themselves.
In this review, learn more about the fees and features of the Chase Total Checking Account and compare it to other options to see if it is the right choice for you.
More Than 16,000 ATMs and 5,000 Branches
With a Chase checking account, you can access to a huge branch and ATM network that offers a strong physical presence to customers.
Through more than 16,000 ATMs, you won't have a tough time trying to find an ATM to withdraw or deposit funds for free.
It's important before choosing a checking account to know the ATM/debit card transaction limits. With the debit card that's linked to your Total Checking account, your limits are:
Purchase limit: Up to $3,000
Chase in-branch ATM limit: Up to $3,000
Other Chase ATM limit: Up to $1,000
Non-Chase ATM limit: Up to $500 ($1,000 for accounts opened in CT, NJ, NY)
These limits are not set in stone, however. You may be able to get a higher limit if you ask a Chase representative to raise it, or by simply showing Chase you're a loyal and trustworthy banking customer. 
Further, there are 5,100 branches, which can be a benefit especially if you prefer to be able to do your banking at a physical bank.
Along with its availability, Chase provides 24/7 customer service so you shouldn't ever run into any difficulty if you have questions or concerns about your bank account.
If the comfort of being able to speak with a banker in person is something you desire, Chase doesn't disappoint.
Chase Total Checking Account Pros & Cons
..
Easy Ways to Access and Manage Your Chase Accounts
Besides being able to access your account from thousands of different locations or ATMs, the Chase Total Checking account also comes with feature-packed online and mobile banking platforms that allow you to perform financial chores with ease.
These are some of the most notable benefits:
Chase Quickpay with Zelle
Paying your friends and family cannot get any easier when you can simply send money to another person with just their email or phone number.
Chase Quickpay with Zelle is accessible through online banking and Chase's mobile banking apps and it is completely free.
For Chase Total Checking Accounts and Chase Liquid cards, you can send:
Up to $2,000 in a single transaction
Up to $2,000 per day, and
Up to $16,000 in a calendar month
The great part is that the recipients get the money directly in their bank accounts (if the bank is also a participating financial institution in the Zelle network).
This means that you don't have to download and worry about other third-party mobile payments apps.
Time-Frame to Send/Receive Money Using Zelle for Chase Total Checking
| | Sending Money | Receiving Money |
| --- | --- | --- |
| Chase Customer | As little as a few minutes or 1 business day at most | As little as a few minutes or 1 business day at most |
| Not a Chase Customer but bank participates in the Zelle network | As little as a few minutes or, 1 to 2 business days if their bank does not support real-time payments | As little as a few minutes or, 1 to 3 business days if bank does not support real-time payments |
| Not a Chase customer or a Zelle member | 1 to 2 business days at most | 1 to 2 business days for Chase to receive money and process it, and then 4 to 5 business days for you to receive money |
Online bill pay
You can pay bills through your checking account and schedule them to be sent automatically on a recurring basis. It's a free service that you can access through online banking and the Chase mobile apps.
Chase QuickDeposit
You can deposit checks into your Chase Total Checking account through the mobile check deposit feature in Chase's mobile apps. It's free and convenient -- saving you from a trip to the bank or ATM.
These are the mobile deposit limits:
Customers with accounts opened for fewer than 6 months: $500 per day and $1,500 per month
Customers with accounts opened for 6 months or longer: $1,000 per day and $3,000 per month
These mobile deposit limits may vary by account because your limits could be higher if you've had a long history, large balance, or good history with the bank.
Ways to Avoid the Monthly Service Fee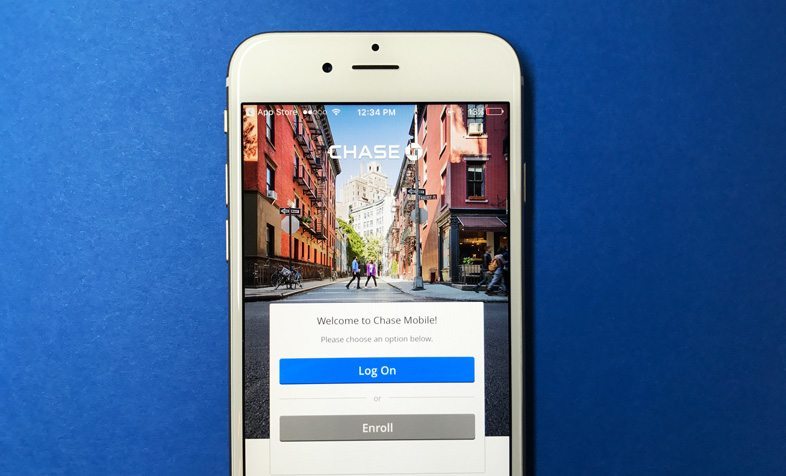 Chase Checking Account Fees
| Type | Fee |
| --- | --- |
| Monthly Maintenance Fee | $12 |
| Non-Chase ATM | $2.50 |
| Overdraft Fee | $34 |
| Returned Item | $34 |
| Stop Payment | $30 |
| Online or Automated Phone Stop Payment | $25 |
| Deposited Item Returned or Cashed Check Returned | $12 |
| Domestic Wire Transfer | $15 |
| Online Domestic Wire | $25 |
| International Wire Transfer | $50 |
| Online International Wire | $40 |
| Money Order | $5 |
| Cashiers Check | $8 |
Minimum Deposit to Open an Account
In order to open a checking account with Chase you will need at least $25. Keep in mind, however, that there are accounts with other institutions that don't require a minimum deposit to open an account.
This could be something to consider if you want to open an account right away but don't have the funds on hand immediately.
Compared to the Top Checking Accounts
With online banks trying to take business from the brick-and-mortar banks, you are likely to be tempted to switch banks because online banks tend to provide amazing perks with lower fees.
Axos Bank Rewards Checking
This account isn't as well known as some of the others that are available, especially when compared to a major bank like Chase.
However, the Axos Bank Rewards Checking account is an online account that has no extra fees.
It also offers an opportunity to earn extra cash back when you use your debit card, and you can earn interest on your balance if your monthly direct deposits total $1,000 or more, or if you use your debit card at least 10 times per month.
TIAA Bank Checking
Another lesser-known banking option that is considered a competitor of the Chase Total Checking account is TIAA Bank Checking.
This account is also an online account, but its biggest difference setting itself apart from others is that it offers a rate of 15x the rate that other banks offer.
On the other hand, there is a huge drawback, which is the $5,000 minimum deposit requirement.
There is a basic checking option that has a smaller deposit requirement of $25, but this comes with a requirement of a $25 minimum daily balance in order to avoid a $5 monthly fee.
So, if you have $5,000 to start out with, you might want to consider opening an account here because of the potential for growth.
Capital One 360 Checking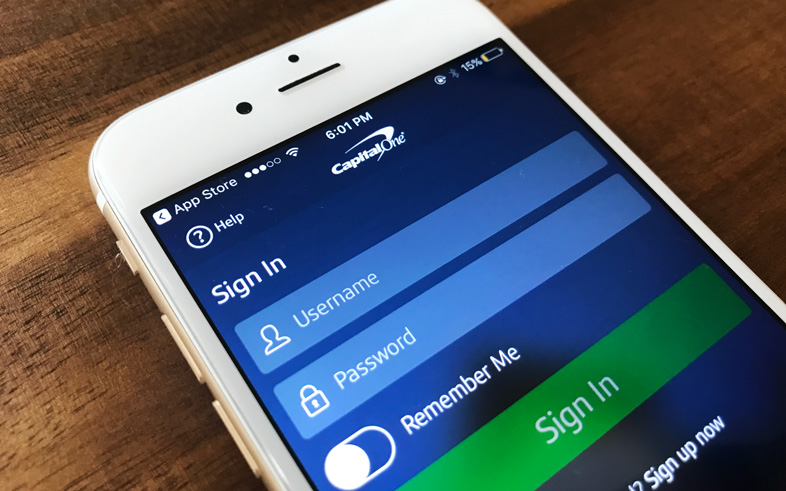 If you prefer banking with major banks or banks that are well known, you might want to consider an account with Capital One 360.
With the Capital One 360 Checking account, you don't have to deal with any monthly service fee charged. Another great thing about the Capital One checking account is that your balance can earn a decent interest rate.
Final Verdict
One of the most attractive features of the Chase Total Checking account is the convenience, comfort, and reputation that comes with banking with a large major bank.
If you are more comfortable with a financial institution with a long history and reputation, this account should be at the top of your list.
However, if popularity matters less to you than value, there's a good chance that you have many other options when it comes to choosing a checking account.
Not only are there numerous online banks offering the features you get with the Chase account, but there are increasingly more accounts available with more impressive features.
Plus, many of the newer banks are waiving minimum deposit requirements and monthly service fees, while also providing accounts that pay interest or offer other types of cash back opportunities.