How Chase Checking Compares to Free Online Banks Accounts
We've compared Chase checking accounts to some popular online checking accounts and show which ones are better for you.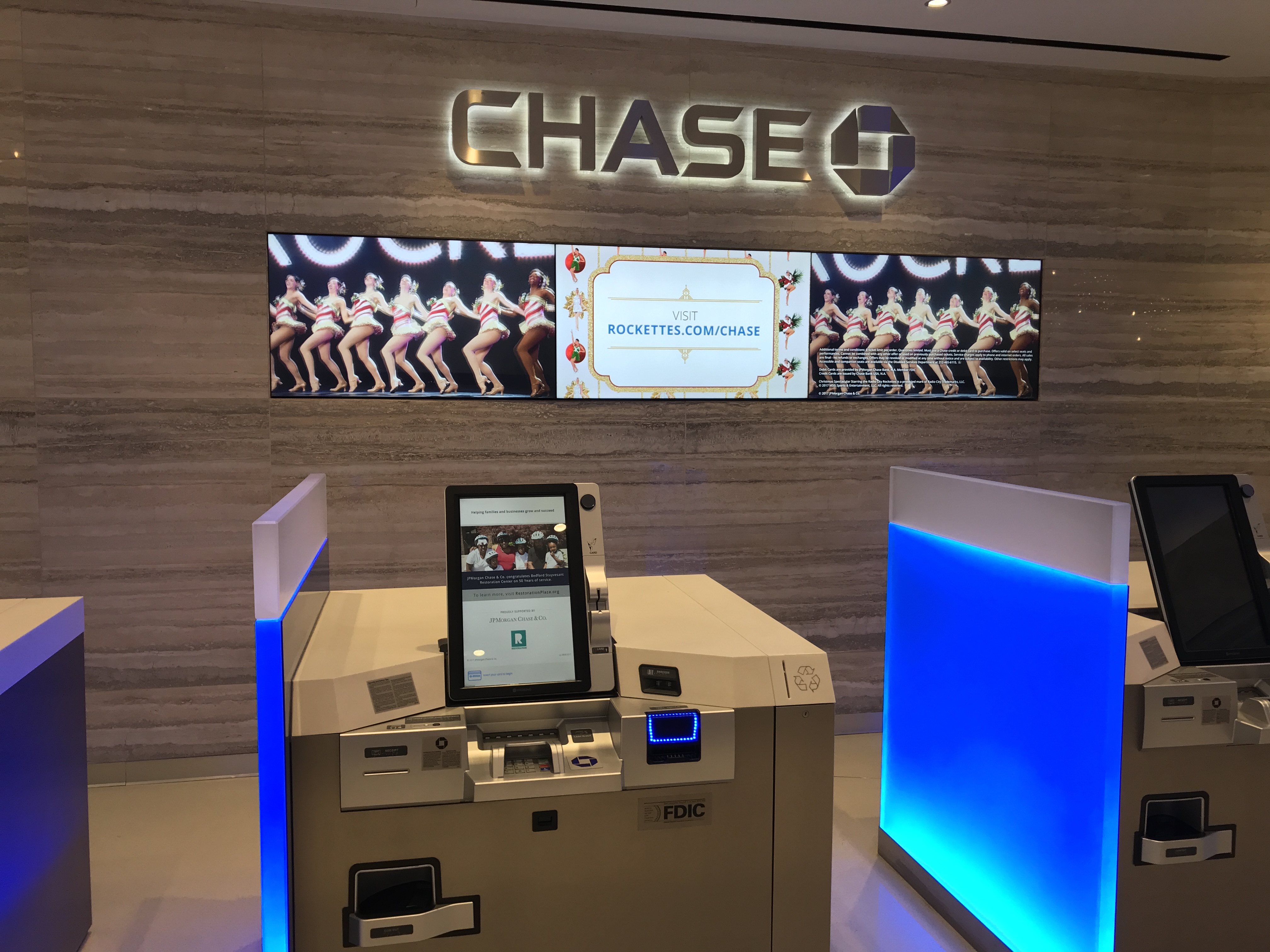 Basic Checking Account Fees at the Top U.S. Banks
Needless to say, I reminded her that she might want to look into online checking accounts because many of them have no monthly fees and ATM usages is also free. Her response: "What?! Then why doesn't everyone have one?"
My sister, like many other millennials, may be just fine with online checking accounts, but they just don't know about them. There are plenty of online checking accounts available and many of them can outclass the checking accounts from big banks.
See how some of the most popular online checking accounts compare to Chase's basic checking account:
Chase Checking vs. Online Checking Accounts
| Account feature | Monthly fee | Monthly fee waiver | Earns interest | Out-of-network ATM access |
| --- | --- | --- | --- | --- |
| Chase Total Checking | $12 | $500 in combined monthly direct deposits OR a $1,500 average daily balance OR $5,000 in combined Chase deposits/investments | No | $2.50 fee per transaction (surcharge by ATM operator also applies) |
| Radius Hybrid | $0 | - | Yes | No Radius Bank fee and all ATM fees are refunded. |
| EverBank Yield Pledge Checking | $0 | - | Yes | No EverBank fee, plus unlimited ATM fee reimbursements with a $5,000 balance. |
| Capital One 360 Checking | $0 | - | Yes | No Capital One 360 fee (surcharge by ATM operator still applies) , surcharge-free ATM access to the Allpoint ATM network. |
| Ally Bank Interest Checking | $0 | - | Yes | Ally Bank reimburse up to a maximum of $10 per billing cycle. |
| Bank of Internet Rewards Checking | $0 | - | Yes | No Bank of Internet fee, plus unlimited ATM fee reimbursements. |
Compare Checking Account Options
Make sure that you look at other checking accounts that could be better for you:
Chase's Total Checking account provides basic checking needs. But when it comes to monthly fees and perks, all of the above online checking accounts fare better than Chase Total Checking.
For instance, Ally's Interest Checking account has no monthly fee, pays you interest and offers unlimited free access to any ATM in the country.
Related: Compare Chase Chace Checking Account to Ally Online Bank
Remember, there's a good reason that online banks can provide such a great perks at a great price.
Online banks don't have to deal with the cost of paying for things like property, utilities and personnel. The difference in the cost is reflected in the lower fees and better account features.
On the other hand, there are four notable ways that online banks cannot do what traditional banks like Chase can do:
You cannot deposit cash
Since most online banks don't partner with ATM networks that provide cash deposits, you'll have to find another way to put a large amount of cash into your checking account. This may change as ATM networks begin to experiment with cash-depositing capabilities.
You don't have a safe deposit box
Safe deposit boxes are available through many physical bank branches. No branches means no safe deposit boxes to store your valuables.
You cannot speak to tellers in person
Some people still like to talk to actual humans when they conduct their banking.
Again, no branches means no speaking with tellers.
However, you can visit the online banks' website and chat with a live customer service rep, or even use social media. If typing isn't your thing, you can reach a live person on the phone 24/7.
You cannot get a medallion signature guarantee
This guarantee is similar to a notarized signature, but from a banker, that confirms your signature on a financial document (usually for a transfer of investments like stocks). Online banks don't offer this service.
For young adults like my sister, however, these shortcomings of online banks don't really matter. I asked her if she had went to a branch for any of these services in the past year.
She didn't. In fact, she hasn't had to go to branch for the past four years. Furthermore, she doesn't anticipate a branch visit any time soon.
It didn't take long for my sister to decide that she was going with an online bank -- and she's not alone.
According to a consumer banking study, 39 percent of millennials would consider using a branchless digital bank, compared to the 16 percent for those over the age of 55.
Just like that, my sister has become another millennial who've realized that they don't need a physical branch.
Her final choice was Ally's Interest Checking account.
She was attracted to the account's $0 monthly fee, unlimited free ATM access, and a mobile check deposit limit of $10,000 per day.
She has always complained about how she cannot use her iPhone to deposit large checks and big banks have low mobile deposit limits that force her to take a trip to the ATM. Ally was just a great fit for her -- and probably for many other millennials like her.
Chase Total Checking was definitely among the top considerations, but the monthly fee waiver wasn't compatible with her financial circumstances.
Is online checking right for you too?
Listen, no one can ever be sure that they'll be fine with just an online checking account. Fortunately for you, online checking accounts don't have monthly fees.
So, why not open one and try it out for a few months? You don't have to shut down your current checking account just yet, but try to use your online checking account as much as possible.
If you notice that you haven't been using your traditional checking account and that you haven't found a need for a physical bank branch, it means that it's time to stick with that online checking account for good.