How Out-of-Network Deposits Work at Allpoint ATMs
Learn more about out-of-network ATM deposits (cash or check) for the Allpoint Network. This means that many online bank customers will have more convenience.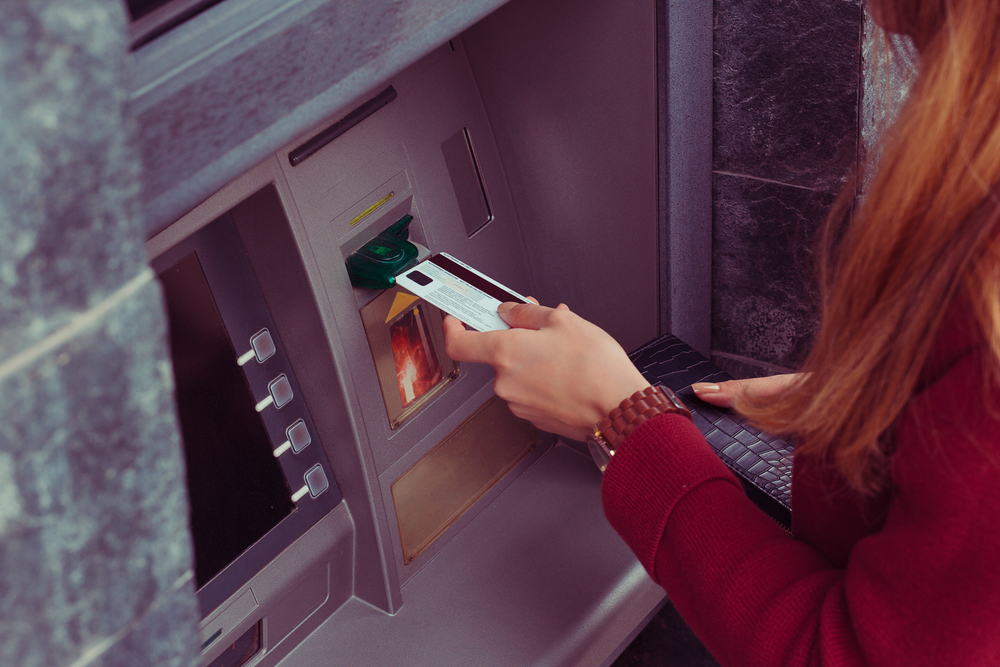 If you conduct your finances through an online bank, there's one transaction that you probably didn't think you could do: deposit cash. Most ATMs from banks will not accept deposits from non-customers. For instance, you are a customer of Bank A and you go to an ATM from Bank B to try to make a deposit -- this doesn't work.
The Allpoint ATM network, which touts a fleet of more than 55,000 ATMs in the U.S., operates ATMs that are able to accept deposits on behalf of other financial institutions. Many of the ATMs are located in popular U.S. retailers such as 7-Eleven, Target, CVS, Costco, and more.
More Options for Deposits
For many financial institutions (e.g., online banks) the only way to deposit a check is through paper mail and remote check deposit. Depositing a check through mail takes several days and there's always the risk that the check is lost.
Mobile check deposit has been extremely beneficial to customers of online banks -- and all other financial institutions -- since checks can deposited from wherever their phones have an Internet connection. Additionally, some online banks also allow customers to upload photos (such as scanned images) of checks to deposit remotely.
Cash, on the other hand, has always been a problem point for financial institutions that lack physical locations.
The deposit-taking functionality means that Allpoint's partnered financial institutions will be able accept checks and cash deposits through more traditional means.
This makes an even better case for online banks, community banks, and credit unions, which are more likely to offer accounts with lower fees and higher interest rates.
Major Upgrade for Online Banks, Community Banks, Credit Unions
The ability to deposit funds through a separate ATM network is a big feature for customers of online banks, community banks, and credit unions. These financial institutions tend to lack the large physical presence that are maintained by big banks. To stay competitive with these megabanks, the increased access to deposits will help the case for these other financial institutions.
Although it may not be the most common ATM transaction in a digitally-focused world, cash deposits are still a reality in consumer banking. Offering the ability to deposit cash will further blur the lines that separate online banking and traditional banking.
If you've been holding back from switching to an online bank solely because you want to be able to deposit cash, you don't have a reason to worry if you go with a bank that is partnered with Allpoint.
Extending convenience of ATM banking
Deposit-taking capabilities through the Allpoint ATM network doesn't just mark an evolution in online banking, it also affects Americans who conduct their finances with small community banks and credit unions.
While community banks and credit unions do have some of their own branches and ATMs, these physical locations are not as far-reaching as the networks of major national banks. Therefore, some of them also rely on partnerships with ATM networks to offer more convenience for customers and members.
The positive implication of deposit-taking functionality at these ATM networks for online banks also extends to community banks and credit unions.
Allpoint is not the only major ATM network to allow customers of partnered financial institutions to deposit cash. The MoneyPass ATM network, which has 24,000 ATMs nationwide, also offers deposit-taking capabilities (called "Shared Deposits"). Nearly 5,000 credit union branches make up the CO-OP ATM network, which allows members of partnered credit unions to make deposits at any of the network's ATMs for free.
How Does It Work?
The deposits works just like any other deposit that you'd make at an ATM. Just insert an ATM card or debit card from a partnered institutions that the Allpoint ATM will recognize it. Proceed to follow the on-screen instructions to deposit cash or checks.
Note: Deposits slips or envelopes are not needed for these deposits.
Does It Cost Anything?
If you've been watching the banking industry, you may have become sensitive to fees. With every new feature, you're worried that your bank will find a reason to slap you with a new charge. But, in line with it's surcharge-free policy, check and cash deposits through the Allpoint ATM network will also be free of charge.