Chase Sapphire Checking Account 2023 Review
Find out which fees are waived with the Chase Sapphire Checking account and how you can avoid the monthly fee. Learn about the premium services available.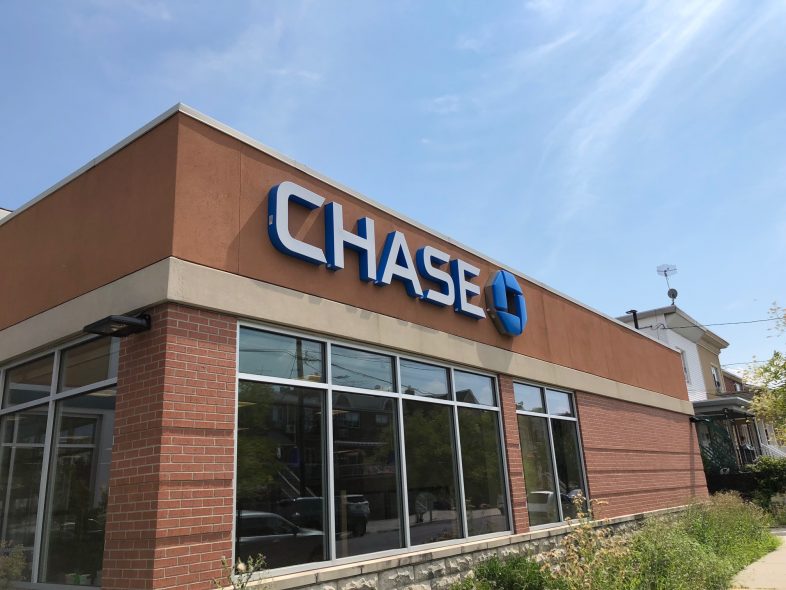 Chase Bank
When you're more financially-established, you might be interested in more premium banking services, especially from a bank in your area.
Chase is a big bank that can deliver a heightened banking experience and probably serves your neighborhood.
It's Sapphire Checking account is the top-tier offering that has a high monthly fee (waived with a large amount of assets at Chase).
The best part:
This checking account waives nearly every single service fee, in addition to other perks available.
If you're considering the Sapphire Checking account, in this review learn all about its costs and features before you open one.
Pay Zero ATM Fees Worldwide
Chase Sapphire Checking Account Pros & Cons
Pros
Cons

No ATM fees, wire transfer fees, or stop payment fees
Special rates and access to products and services
Many service fees waived
Mobile banking apps available

High monthly fee (can be waived)
Paying with a debit card or writing a check isn't always an option. Sometimes, you need cash.
But unfortunately, a trip to the ATM can be more than you bargained for.
ATM fees are common when using a teller machine outside your bank's network. Your bank charges a convenience fee, plus you'll pay a fee to the owner of the ATM.
Depending on how often you're likely to hit an out-of-network machine, it pays to have a relationship with a bank that doesn't charge ATM fees. This is what you'll get when you open a Chase Sapphire checking account.
One standout account feature:
You'll pay no ATM fees worldwide.
So whether you're home or traveling, you won't pay a penny when using a non-Chase ATM. You'll receive a refund of any fees charged by an ATM owner.
Use your ATM/debit card anywhere and as often as you like without getting nickel and dimed.
Convenience when traveling
In addition to being able to use ATMs worldwide without paying a fee, you'll also avoid certain fees.
It's not unusual for banks to charge a fee to replace a lost debit or ATM card. As a Chase Sapphire checking customer, there's no debit card replacement fee, even on a rush request.
Also, if you use your debit card to withdraw cash in a currency other than U.S. dollars, you'll pay no Exchange Rate Adjustment fee.
This applies to purchases made with your debit card, as well as non-ATM cash transactions with your debit card.
Enjoy Peace of Mind With Limited Overdraft Fees
Here's the truth:
Overdraft fees can be expensive.
And some banks charge customers for each overdraft item, as well as a fee for each day their account remains overdrawn.
If you transition to a Chase Sapphire checking account, there's peace of mind in knowing that a simple oversight won't cost you too much money.
If you've had fewer than four incidents of insufficient funds or returned items in the previous 12 months, Chase will allow an item to go through even though there's not enough cash in your account.
With that said:
You won't get charged an overdraft fee for this item.
When you've had more than four insufficient funds fees or returned items in the previous 12 months, you'll pay an overdraft fee of $34 per item. This is up to a maximum of three insufficient fund fees per day.
The upside, however, is...
There are no extended overdraft fees with the Chase Sapphire Checking.
So you don't have to worry about paying a fee whenever your account is overdrawn five or more consecutive business days.
Get Access to a Free Safe Deposit Box
Being able to access a safe deposit box provides a secure place to hold important items or documents.
As a Chase Sapphire checking customer, you don't have to pay an annual fee to rent a 3 x 5 safe deposit box or smaller.
If you need a larger size, you'll receive a 20% discount on these rentals.
However, because Chase is such a big bank, safe deposit box availability may be limited.
Assets Needed to Waive Monthly Service Fee
Even though the Chase Sapphire checking offers premier benefits, the good news is that you're able to open this account with a minimum deposit of $100.
What's more, the Chase Sapphire checking monthly fee is comparable to the monthly fee that you'll find with other premier checking accounts.
You'll pay a $25 monthly service fee which can only be avoided by:
Maintaining an average beginning-day balance of $75,000 or more in any combination of linked qualifying deposits or investments with Chase
Qualified accounts include Chase personal savings and checking accounts.
Other accounts include certificates of deposit with Chase, certain Chase retirement accounts, and certain Chase money market accounts.
Manage Your Account Electronically
Being able to manage your account from anywhere, anytime is a major plus.
Many people want the convenience of not having to visit an ATM or branch.
This is what you get when you open a Sapphire Checking account with Chase.
As a customer, there's the option to manage your account online or with the mobile app.
Since you'll likely use the checking account to pay everyday expenses, sign up for free online bill pay and set up one-time or recurring monthly payments.
With your finances on autopilot, you'll never miss a due date. You can also quickly send money to any individual using Chase Quick Pay with Zelle.
Other features of online account management include viewing statements, checking your account activity, and transferring money.
Or, download the Chase mobile banking app to your mobile device.
It provides the same functionality as online banking. But there's also the option to deposit checks from your mobile phone. You can even add your debit card to mobile wallet for faster checkout.
Not only is there the convenience of being able to manage your account electronically, getting checks has never been easier with this account. You'll be happy to know that you can get free personal style checks when you order through Chase.
As a bonus, you can also get counter checks, money orders, and cash checks for no fee.
Earn With an Interest-Bearing Account
A high-end checking account isn't complete without earning interest. With that being said, if you're looking for an interest-bearing checking account, the Chase Sapphire Checking might be up your alley.
This account has a variable interest rate. The rate is comparable to rates that come with checking products offered at other brick-and-mortar banks.
Interest rates with this account are compounded and paid monthly.
However, compared to online checking accounts, the Chase Sapphire Checking rates aren't quite as high.
What Should You Know About Fees?
Again...
The Chase Sapphire checking is an attractive account if you hate paying bank fees.
This is because the account includes a wide variety of freebies.
Chase doesn't charge for many other services.
For example, you'll receive free incoming and outgoing wire transfers (domestic and international).
And there's also no fee for a stop payment or a statement copy.
Chase Sapphire Checking Account Fees
| Type | Fee |
| --- | --- |
| Monthly Maintenance Fee | $25 |
| Non-Chase ATM | $0 |
| Overdraft Fee | $34 (waived 4x/year) |
| Overdraft Protection Transfer Fee | $0 |
| Returned Item | $34 |
| Stop Payment | $0 |
| Deposited Item Returned | $0 |
| Domestic Wire Transfer (incoming) | $0 |
| International Wire Transfer (incoming) | $0 |
| Cashiers Check | $0 |
What to Look for When Comparing Checking Products?
One of the worst things you can do is assume that every checking account is the same. While most people use their checking accounts to pay everyday expenses, these accounts don't offer the same benefits.
When shopping around for a new account, it's important to consider the minimum deposit amount required to open the account. You should also compare the monthly maintenance fee and the interest rate.
Paying a monthly service or maintenance fee is common with many checking accounts.
Even so, you should look particularly at accounts that offer a way to avoid this fee, and then make sure you're able to meet these stipulations.
Many checking accounts don't earn interest or earn little interest. So you'll want to keep your monthly maintenance fee as low as possible.
You should also compare fees with the checking account. These can add up quickly.
For example, what's the fee for using a non-bank ATM?
Does the bank give rebates on ATM withdrawals outside the network?
Does the account come with any free services? 
The less you have to pay out-of-pocket for the privilege of being a customer, the more money you're able to keep in your account for expenses.
Other Chase checking accounts
Chase Total Checking
This is the basic checking account that has a $12 monthly fee.
The fee can be waived with any of the following:
Direct deposits totaling $500 or more
Daily beginning balance of $1,500 or more
Average beginning day balance of $5,000 in linked Chase deposit and investment accounts
All the typical fees for certain services and transactions apply.
Chase Premier Plus Checking
This is a mid-tier checking account that also has a $25 monthly fee, but it is easier to be waived.
It is waived with either:
an average beginning day balance of $15,000 or more in linked Chase deposit and investment accounts
Have a qualifying Chase first mortgage with automatic payments from a linked Chase account
It has some added perks like four (4) waived non-Chase ATM fees per month and fees waived for money orders, counter checks, and cashier's checks.
Final Verdict: Is This the Right Account For You?
The Chase Sapphire checking account might be a great fit if you're loyal to the Chase Sapphire brand.
Or if you feel that you're able to take advantage of the account features. The truth is, a $25 monthly fee is reasonable for what you're getting in return.
This account makes even more sense if you'll have enough in qualifying deposits and investments to avoid the monthly service fee.
But despite the account's high-end features, it doesn't earn an impressive interest rate.
If you're looking for an interest-bearing checking account because you maintain a large balance in checking, compare options with online-only banks first.