Truist One Checking Account 2023 Review
Our review of the Truist One Checking Account looks at the fees and features of the account to help you decide if it is the right option for you.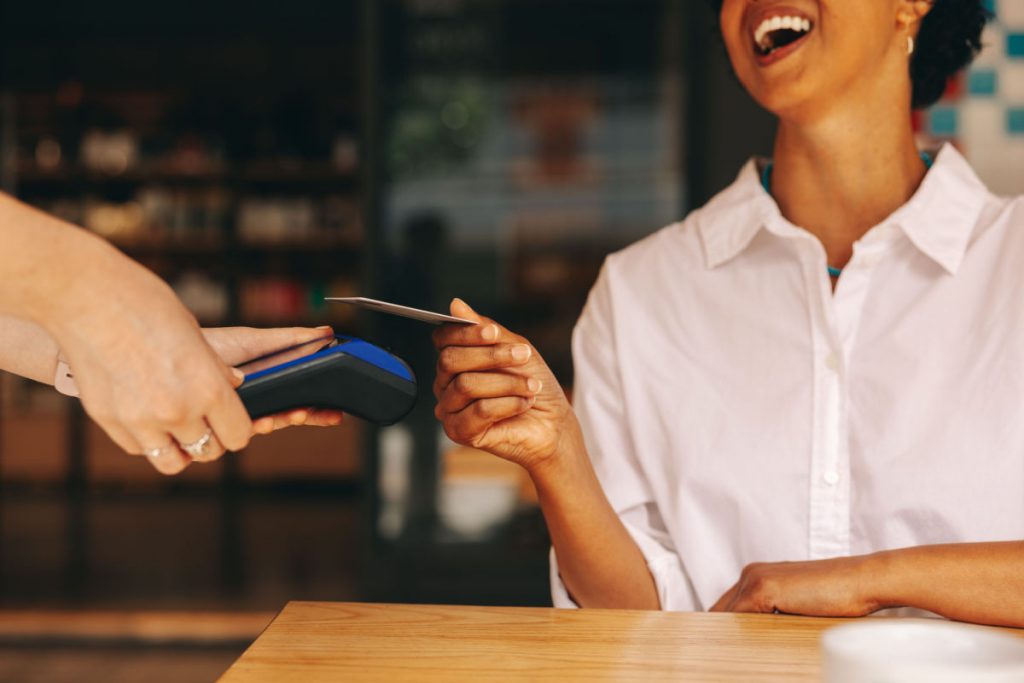 If you're looking for a standard checking account, Truist One Checking is one option you might consider.
This account is designed to meet your everyday needs. You can deposit money, pay bills and use your linked debit card to spend or withdraw cash at ATMs.
Truist One Checking might appeal to you if you're interested in a branch banking option. Truist, which was formed from the merger of BB&T and SunTrust, has more than 2,700 branches located across fifteen states and the District of Columbia.
When comparing checking accounts, it helps to understand the features, benefits and fees. Our Truist One Checking review can help you decide if it's the right account for you.
Truist One Checking Account Pros & Cons
Simplified Checking for Everyday Needs
Truist One Checking is designed to make managing your money as simple as possible. This is a basic checking account option.
Some of the ways you can use this account include:
Paying bills online
Adding money via direct deposit
Making purchases with a linked debit card
Withdrawing cash at ATMs
Sending money to friends and family with Zelle
You can access your account online or through the Truist mobile banking app.
The app lets you check balances, schedule bill payments, send money and deposit checks using remote deposit capture. There's no fee to use the mobile banking app.
Truist allows you to open a One Checking account online. You can also visit a branch to open your account. You'll need an ID and some basic information, like your name, address and contact information.
You can open an individual or joint account. The minimum deposit for this account is $50.
If you're opening an account in person, you can deposit cash or a check. If you're opening your account online, you'll need to link an external account to make your initial deposit.
No Interest Earnings
Earning interest on balances can be a nice incentive to open a checking account.
Unfortunately, the Truist One Checking account does not earn interest.
No Debit Card Rewards
Rewards checking accounts pay you back some of what you spend in the form of points or cash back. That's like getting free money on purchases.
Truist One Checking does not offer a rewards program. But, if you link the account to a Truist credit card with rewards, you'll earn a loyalty bonus based on the combined deposits in Truist deposit and investment accounts.
Fee-Free ATM Access at 3,000+ Locations
Being able to get cash at the ATM matters if you value convenience.
Fortunately, Truist has a network of more than 3,000 ATMs, all of which are fee-free.
That doesn't mean all ATM transactions are free. Here's what you'll pay for using non-Truist ATMs:
$3 per transaction at foreign ATMs in the U.S.
$5 per transaction at foreign ATMs outside the U.S.
3% international POS and 3% ATM and assessment per transaction
Keep in mind that these are the fees Truist charges. The owner of the ATM that you're using to access your Truist account can also charge you fees.
Monthly Fee
The Truist One Checking account does have a $12 monthly maintenance fee. However, that's common for checking accounts offered at traditional banks.
Truist gives you two ways to waive the monthly fee. You can avoid the fee by:
Making $500 or more in total qualifying direct deposits per statement cycle
Maintaining a combined ledger balance of $500 or more per statement cycle in Truist-related accounts across personal deposits and investments
Have a linked Truist credit card, mortgage, or consumer loan (excludes Lightstream loans)
Have a linked small business checking account
Be a student under age 25
Compared to other basic checking accounts, the fee is pretty typical. But it may be easy to avoid if you get paid via direct deposit or you usually keep $1,500 or more in your checking account.
What Other Fees Will You Pay?
In addition to the monthly maintenance fee, there are a few other fees associated with the Truist One Checking account.
These are the usual fees you'd expect to pay for checking at a brick-and-mortar bank.
Truist One Checking Account Fees
| Type | Fee |
| --- | --- |
| Monthly Maintenance Fee | $12 |
| Out-of-Network ATM Fee | $3; $5 outside of the U.S. |
| International Point of Sale/ATM Withdrawal | 3% of transaction amount |
| Overdraft Fee | $0 |
| Stop Payment Fee | $35 |
| Deposited Item Returned Fee | $12 per domestic item; $30 per international item plus foreign bank fees |
| Incoming Domestic Wire Transfer Fee | $15 |
| Outgoing Domestic Wire Transfer Fee | $30 |
| Debit Card Rush Delivery | $30 |
| Paper Statement Fee | $3 |
You can avoid the paper statement fee by opting in to paperless statements.
Negative Balance Buffer and No Overdraft Fees
The Negative Balance Buffer is a feature that lets customers overdraw their accounts by $100.
Even better:
There are no overdraft fees.
Rather, if you overdraw more than the $100 buffer, you can set up your checking account to perform an overdraft protection transfer from a linked Truist savings account.
Without overdraft protection, these transactions will simply be declined.
This buffer is surely helpful for the rare occasion that you might spend more than you have. However, it is not a good idea to overdraw your account on a regular basis--the bank could close your account.
How Convenient is the Truist One Checking?
Truist offers multiple ways to access your money.
You can manage your accounts using:
Online banking
Truist mobile banking app
At a Truist branch
Over the phone
At a Truist ATM
In stores and online with your Truist debit card
If you're withdrawing cash at a Truist ATM or using your debit card to make purchases, there are a couple of limitations to know.
The daily withdrawal limit is $500. Meanwhile, the daily point-of-sale limit is $3,000.
If you need to withdraw a larger amount, you may be able to get cash or an official check at a Truist branch.
Compare Truist One Checking to Other Checking Account Options
Truist is just one of many traditional banks that offer checking accounts.
You might prefer to bank with Truist if you previously banked with either BB&T or SunTrust and had a good experience with those institutions. And you may lean toward a brick-and-mortar bank if you'd like to have branch access.
On the other hand, you might be looking for something different. For instance, you might be interested in moving your checking accounts to an online-only bank.
Online banks can charge fewer fees than traditional banks. Some can offer better features and benefits, like interest checking or rewards checking.
As you shop around for a checking account, here are a few things to keep in mind:
Monthly maintenance fees and what options you have for waiving them
ATM locations and fees
Mobile and online banking access
Daily or monthly limits on deposits
Daily or monthly spending limits
Daily or monthly ATM withdrawal limits
Whether the account earns interest
Customer service availability
Extra perks, like ATM fee rebates, debit card rewards or relationship discounts for loans and lines of credit
Also, consider the rates you could earn on savings accounts, money market accounts or CDs if you want to open any of those alongside a checking account.
Again, your best bet for great rates is an online bank. There are lots of online banks that offer fee-free savings, money market and CD accounts with competitive rates.
Final Verdict: Should You Open a Truist One Checking Account?
The Truist One Checking account is a standard checking account that might appeal to people who prefer branch banking.
This account could be a good fit for you if:
Have $500 or more per month in qualifying direct deposits
Maintain a balance of $500 or more in checking
Don't necessarily need to earn rewards on debit card purchases or interest on checking balances
So, is there a better option than Truist One Checking?
You could look to an online bank for your checking account needs.
Banking online means you don't have the convenience of branches. And some online banks aren't part of an ATM network either. But you could avoid some of the fees you might pay with traditional checking.
Looking at Truist One Checking features and benefits, then comparing that to the top checking accounts at online banks can help you decide which one might work best.