LightStream Personal Loans 2023 Review
Our review of Lightstream personal loans analyzes the interest rates, borrowing amounts, repayment terms, and fees for borrowers who need unsecured funding.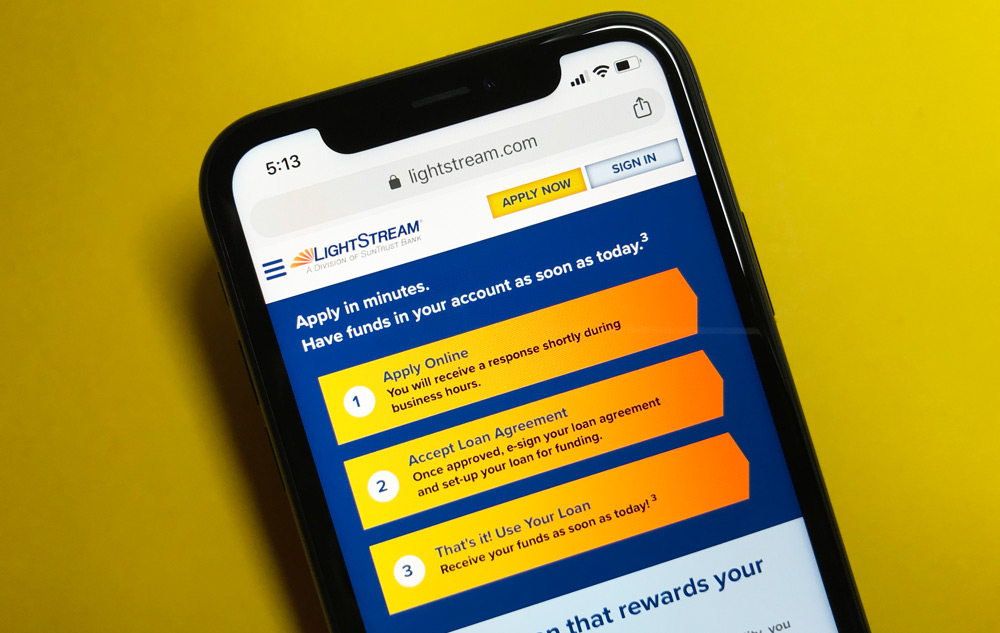 LightStream Personal Loans
Personal loans are a great alternative to credit cards or payday loans when you need to borrow money quickly.
You can use a personal loan to meet short- and long-term financial goals, whether it's covering an unexpected expense, making some repairs around the house or consolidating debt.
But where can you turn to for a personal loan? LightStream, a division of SunTrust Bank, is one option. LightStream offers uncomplicated personal loans that you can use for just about anything.
Qualifying borrowers have a wide choice of loan amounts and terms, at competitive interest rates.
Not sure if a LightStream personal loan makes sense? In this review, learn more about this borrowing option.
LightStream Personal Loans
LightStream personal loans are available for a variety of needs.
For instance, you can use one of these loans to consolidate debt, buy a car, pay for a wedding, cover medical bills or even finance a boat.
Borrowing Amounts
LightStream Personal Loans Pros & Cons
Pros
Cons

Flexible repayment terms
Fast loan application/approval process
"Loan Experience Guarantee" refunds $100 to borrowers unsatisfied with their loans

Not ideal for short-term and/or small-amount loans
If you're considering a personal loan, one thing you'll want to know upfront is how much you can borrow.
You'll also need to know how long you'll have to pay it back so you can plan your budget.
LightStream offers loans ranging from $5,000 to $100,000, so you can borrow for big needs or small ones.
The max loan amount is quite a bit higher than what you'll find with many banks and online lenders.
Typically, personal loans top out at around $35,000.
Your repayment term depends on how much you borrow. For loans of less than $10,000, the terms go from 24 to 72 months.
Repayment can extend up to 84 months for loans between $10,000 and $24,999. For home improvement loan spurposes only, you can take up to 144 months to repay loans of $25,000 to $100,000.
Again, LightStream is a little more generous in that respect compared to other banks. If you look elsewhere for a personal loan, you might find the longest you have to repay it is 72 months.
Competitively Low Rates
Aside from the borrowing limits and repayment terms, your other big concern with a personal loan may be the interest rate.
The higher your APR, the more you'll pay in interest charges.
LightStream offers an APR range for its personal loans. The APR you pay ultimately depends on:
How much you borrow
Your loan repayment term
The purpose of the loan
Your credit profile and financial background
The rates on all LightStream loans are fixed, meaning it stays the same over the life of the loan.
This gives you predictability with your payments. A variable rate loan, by comparison, could see the rate -- and the payment -- go up or down over time.
Overall, the rates are competitive. As with any kind of loan, you can expect the best interest rates to be reserved for people with the strongest credit profiles.
Minimum Income and Credit Requirements
A check of your credit history and financial background are routine when you apply for a personal loan.
LightStream doesn't disclose any specific income or credit score requirements for borrowers on its website.
The low interest rates for the loans, however, suggest that these loans are geared towards people with good or excellent credit.
If you're not sure what that means, it's a score of 700 or better.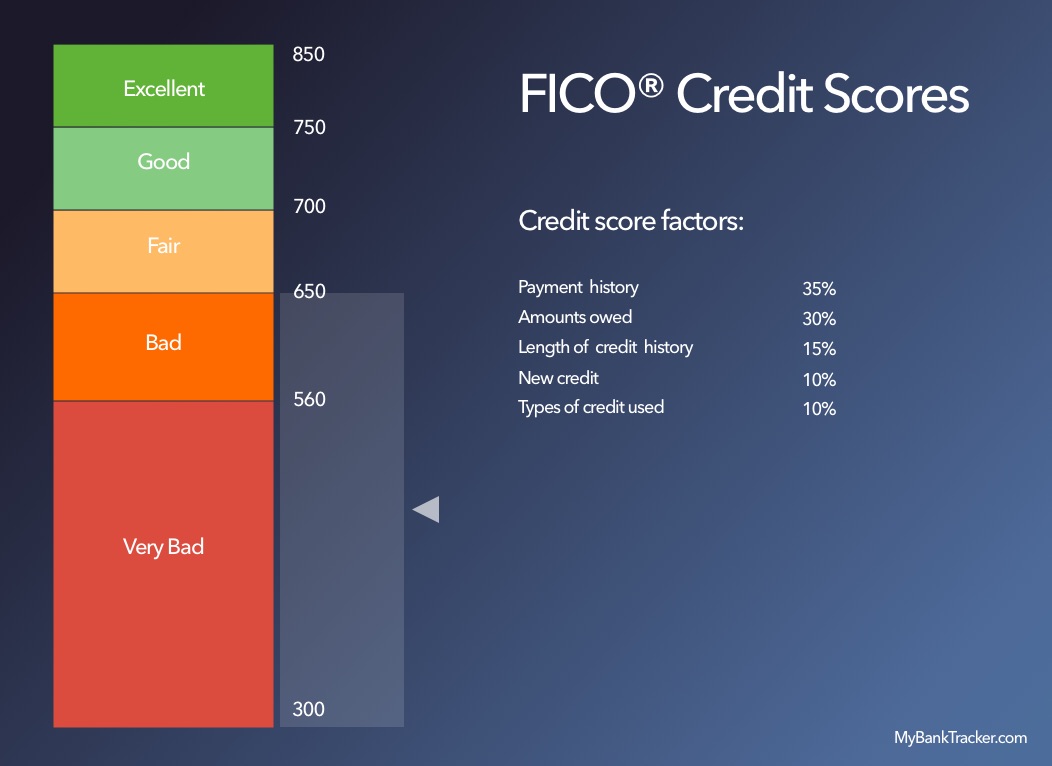 Generally, LightStream looks for borrowers that have several years of credit history.
Having a variety of different credit types in your history can work in your favor, as can paying your bills on time.
LightStream also considers your savings and other assets, as well as your income and work history.
Loan Application and Funding Times
Applying for a personal loan with LightStream is quick and easy. The online application takes just a few minutes to complete.
Once your loan is approved, it's possible to get funds deposited into your bank account that same day.
That's reassuring if you don't want to wait days or weeks for the money to hit your account.
No Fees to Worry About
Fees can be a headache with a personal loan. Some lenders charge origination fees, service fees or prepayment penalties. Fortunately,
LightStream doesn't have any of these fees. In fact, there are no fees at all to worry about.
Restrictions on Loan Use
There are a few things you can't use a LightStream personal loan for. You can't use it for business purposes, or to pay college expenses.
You also can't use a loan to refinance student loans or another LightStream loan you took out previously.
Loan Perks
To make their loans more attractive, LightStream offers borrowers a few incentives.
First is the $100 loan guarantee.
If you get a personal loan and you're not completely satisfied with your experience, you can receive $100 for filling out a questionnaire for LightStream.
This guarantee is good for 30 days after you receive your loan initially.
Next is an interest rate reduction for AutoPay customers. If you set up AutoPay before your loan is funded, you can get a 0.50% discount on your rate.
LightStream also offers a best-rate guarantee.
If you find a comparable loan elsewhere at a lower rate, LightStream will offer a rate that's 0.10% below the rate being offered by the competing lender.
Getting Approved for a LightStream Personal Loan
You can apply for a LightStream personal loan online. There are several important pieces of information you'll need to fill out the application.
First, you need to check the basic loan requirements.
That includes a good credit score, a Visa or MasterCard credit card for verification purposes and an eligible loan use.
You also need to review and agree to LightStream's disclosures regarding the use of electronic records.
Next, you'll need to tell LightStream how much you want to borrow, your desired repayment term and what the loan is for.
At this stage, you'll also need to select AutoPay if you plan to enroll in automatic payments for the rate discount.
You'll get an initial quote for your monthly payment and APR, based on the information you provide.
From there, you can move on to filling out your personal and financial information. Here, you'll need to give your:
Name
Address
Social Security number
Date of birth
Email address and phone number
Citizenship status
Housing status (rent or own)
Monthly housing payment
Employment status
Annual income
Checking and savings account balances
Retirement account balances
After you've done all that, you can submit your application. LightStream will then review your application and check your credit.
Increasing Your Approval Odds
Having your information organized can help with applying for a loan. To get approved, you'll need to present a strong financial front.
Start with checking your credit score and report if you haven't done so lately.
Your score can give you an idea of how likely you are to get approved; your report can tell you what you may need to address financially to raise your score.
For instance, carrying high balances on your credit cards could be hurting your score.
Paying some of that down before you apply for a loan could increase your score by a few points.
You may also be able to achieve the same effect by requesting a credit limit increase. Just don't charge up any additional purchases against your higher limit.
Next, consider how much of your income is going toward debt each month.
If you're spending more than 43% of your income on debt repayment, bringing that number down could make loan approval easier.
This could be as simple as picking one small debt to pay off.
Finally, review your assets, including your liquid savings, investments and retirement accounts.
Consider stashing away a little more cash in these accounts before applying for a loan to show that you've got the means to repay it if you were to lose your job or be unable to work temporarily.
The Competition
Between traditional banks and online lenders, there are plenty of choices for getting a personal loan.
We've given you some additional choices to consider but generally, remember to keep the following things in mind as you compare lenders:
How much you can borrow
What the loans can be used for
How long you'll have to repay the loan
Loan APR and fees
It's also a good idea to hear what other people are saying about different personal loan lenders.
Reading reviews like these and checking out customer reviews of potential loan candidates can give you a more well-rounded picture of each lender's pros and cons.
Is LightStream Right for You?
A personal loan from LightStream could be a great choice, if you've got a good or excellent credit profile and your purpose for borrowing falls into one of the categories LightStream covers.
The higher loan limits and longer repayment terms make these loans well suited to someone with a major financing need.
We'd suggest looking elsewhere if you have a fair to poor credit score, however, since you're less likely to get approved with LightStream.
Regardless of which loan you choose, remember to do your research beforehand so you know exactly what you're getting.