The Best Ways to Pay for a Wedding With a Personal Loan or Credit Card
If you don't have thousands of dollars tucked away in a wedding savings account, you may be looking into financing as a way to pay for your big day. Learn the pros and cons to of paying for a wedding using a personal loan or credit card.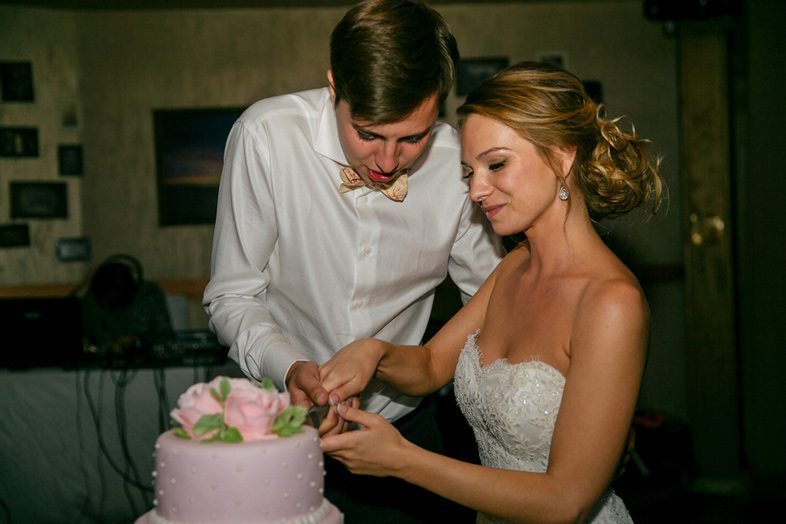 Planning a dream wedding can come with a high price tag. For the average couple, a wedding plus honeymoon can be the equivalent of a decent down payment on a home.
If you don't have thousands of dollars tucked away in a wedding savings account, you may be looking into financing as a way to pay for your big day.
While you could use a credit card to pay for a dream wedding, there are downsides. Perhaps the biggest is the cost.
If your card has a high annual percentage rate, carrying a large balance over an extended time period could make your wedding more expensive than you'd planned.
A personal loan, by comparison, could be a more wallet-friendly way to cover all your wedding costs.
People often think of personal loans as way to consolidate debt or pay for major home repairs. But, a personal loan can also be used to pay for a wedding.
Not sure if it's the right move? Learn what the pros and cons are of using a loan to finance your nuptials.
Should You Pay for a Wedding With a Credit Card?
For many couples, the typical wedding cost reached an all-time high. To put things in perspective, you can buy a brand-new, fully-loaded Acura ILX luxury sedan for that amount.
My wedding was a bargain basement affair compared to that, but if you're dead set on a dream wedding, you need to be prepared to pay for it.
Handing over cash to pay for the dress, rings, flowers and all the other extras is ideal, but if you don't have thousands in the bank, a credit card can save the day.
Learn why you should (or shouldn't) use plastic to pay for your wedding:
The Pros of Planning a Wedding on Credit Card
Credit cards do two things for you: they increase your spending power if you're able to get a high credit line and they give you more time to pay for things.
Both of those things are important if you're planning a wedding that's running into the tens of thousands. In terms of how else couples stand to benefit, here's how using credit can work in your favor:
You Can Earn Some Big Rewards
Rewards credit cards are designed to pay you back every time you spend.
Depending on the kind of card you're using, you could get cash back, points, or miles that you can use towards the honeymoon.
If you've got a card that offers a generous amount of rewards, charging all of your wedding expenses could save you quite a bit of money in the long run.
You Can Avoid Paying Interest With the Right Card
Interest can quickly eat up any money you're saving with a rewards card, but there are plenty of 0% promotional APR deals out there if you're willing to look for them.
Snagging a card that lets you avoid the interest for 12, 15, or 18 months means you have plenty of time to pay off your wedding without having to add on anything extra.
It Frees Up Cash That You May Need for Other Things
Trying to plan a wedding while still keeping up with all of your regular bills can be a hassle.
When you use a credit card, you don't have to worry about it's going to affect your day to day cash flow.
The same goes if you're also working on saving money for something else, like a down payment on a house after you're hitched.
You've Got Built-in Protections if Something Goes Wrong
When you're getting married, you want the wedding day to go as smoothly as possible.
Putting wedding expenses on a credit card can give you some extra peace of mind if your card is equipped with purchase or fraud protections.
For example, let's say the caterer makes a wreck of the rehearsal dinner. If you charged their fee on a credit card, you'd be able to dispute it with the credit card company. That would save you the trouble of trying to sue them later on.
It's Easier to Keep Tabs on Spending
A well-thought-out budget is essential for making sure your wedding costs don't go completely off the rails.
If you're constantly writing checks or pulling cash out of the bank, trying to keep a running total for everything can turn into a nightmare.
If you're charging it all to a card, you can see at a glance what you've paid for by pulling up your account information online.
Tip: Use a free app like Mint to create your wedding budget. You can link your credit card to the app to make expense tracking a breeze.
The Cons of Using a Credit Card
By now you might be thinking that using a credit card to pick up the tab for your wedding but sounds like a pretty great idea but there are some reasons to think twice.
Before you say "I do" to a credit card, you need to know how it can put a damper on the big day.
You're Creating New Debt
Being able to pay overtime is nice when your credit card bill is in the four or five-figure range, but it doesn't diminish the fact that you've got debt that didn't exist before.
If you're also up to your eyeballs in student loans or you're planning to try for a mortgage in the near future, those credit card payments could put an unnecessary strain on your income each month.
When you're paying interest on the balance, it's going to take that much longer to pay it off.
It Could Hurt Your Credit Score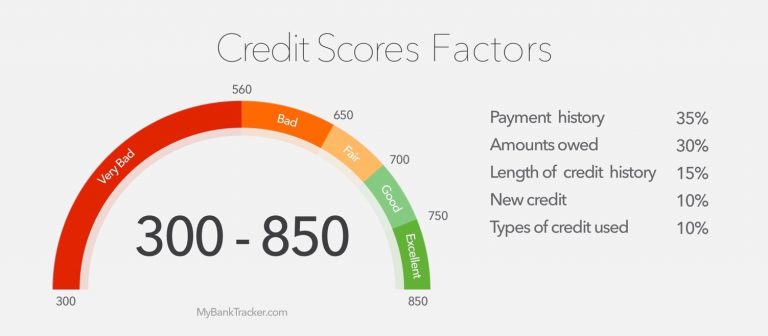 Your FICO credit score is affected by five specific factors, one of which is your credit utilization. That means the amount of debt you're carrying versus how much your total credit limit is.
If you open a new card or two and max them out, that could cause your score to go down.
A lower score makes it harder to get approved for new loans or lines of credit, and it decreases the odds of landing the best rates.
You May End Up Spending More Than You Planned
Psychologically, paying with a credit card can play tricks on your mind. In one study, researchers found that when you spend with credit versus cash, you're more likely to be concerned about the benefits of what you're buying than what it costs.
Even if you're just using your card to pay for small things, you could still end up blowing your wedding budget if you're not staying focused on the price.
The Card Has the Wrong Kind of Rewards Structure
Getting a rewards card for your wedding won't do you any good if it's not a good match for your spending style.
For example, you wouldn't want to get a card that pays points if what you want is to rack up travel miles because you're flying in guests for the ceremony. You'd just be shortchanging yourself by picking the wrong card.
---
Tips for Choosing a Credit Card for Your Wedding
Now that you're aware of what the pros and cons are, you can begin comparing credit card offers to see what's out there. As you're looking at cards, keep the following in mind:
Rewards
The first thing to check off the list is what kind of rewards structure a card offers. Look at the type of rewards offered, how many rewards you can earn and what restrictions there are, in any, on how you can use them or when they expire.
Interest rate
Next, look at the card's APR for purchases and balance transfers. If it's a card that has a 0% promotional rate, check to see when it expires so you know how long you have to pay off what you charge before the interest kicks in.
Fees
Finally, consider what kind of fees the card charges. If there's a steep annual fee, for example, ask yourself whether the rewards you could earn with the card would cancel it out.
Also, look to see if there's a foreign transaction fee if you're planning to use the card for international travel at some point.
Choose a Credit Card that Comes With Rewards
With so many cards to choose from, pinning down the best one can be time-consuming at best.
These are the cards that MyBankTracker recommends for couples who want to use credit to foot their wedding bill:
Chase Sapphire Preferred Card
Good for: Travel rewards
Chase Sapphire Preferred Card has a versatile rewards program designed for people who spend on travel and dining.
Points can be redeemed for cash back, merchandise, gift cards, travel, and more.
They can also be transferred to various airline and hotel loyalty programs. One of the card's best features is the large sign-up bonus.
Tip: Use this card to pay for the rehearsal dinner, book your honeymoon package or cover travel expenses for guests.
Blue Cash Preferred Card from American Express
Good for: Earning cash back
In many households (young and old), grocery spending is a large expense. The Blue Cash Preferred Card from American Express card offers a high amount of cash back on supermarket purchases and a decent cash back rate at gas stations and departments stores.
For newlyweds, the card can provide plenty of rewards on their everyday spending.
Tip: If you need to pick up wedding items from specific retailers, use your card to buy gift cards to your favorite stores at the supermarket to earn 3% back.
Citi Simplicity Card
Good for: Paying zero interest on purchases
A young married couple may need some time to allow their finances to recover from the wedding, honeymoon, moving in together, and various other expenses.
The Citi Simplicity Card offers the ability to pay for things with plenty of time to repay while avoiding interest charges.
Tip: If you're worried about busting your budget, set up automatic account alerts to notify you if your balance goes over a certain limit.
---
Should You Consider a Personal Loan to Pay for a Wedding?
Personal loans can be an attractive alternative to using a credit card to cover your wedding expenses for several reasons. Two of the most important have to do with cost and your credit rating.
The Pros of Personal Loans
Personal Loans May Have Better Interest Rates Than a Credit Card
Credit cards can be one of the more expensive ways to borrow money.
That's because they have typically have higher APRs than loans.
With some personal loan lenders, for example, it's possible to get a loan with an APR as low as 5-6%. Credit cards, on the other hand, are more likely to have a double-digit APR for purchases.
You could find a credit card with a 0% introductory APR for new purchases. But, there's a drawback.
The promotional APR doesn't last forever. You may have 12, 15 or 18 months to pay off your balance interest-free.
After that, the regular APR applies, which could be much higher. If you haven't paid the balance in full before the promotional rate expires, you'll still be on the hook for interest.
Personal loans usually have one fixed rate for the life of the loan. If the rate is low, paying the loan off could be less costly than taking a gamble with a 0% APR credit card offer.
Personal Loans May Take Less of a Toll on Your Credit Score
Your credit score is based on several different factors. One is your credit utilization ratio.
This means how much of your available credit you're using at any given time. The higher this ratio, the more harmful it can be to your score.
Credit utilization ratios are calculated for credit cards, but not personal loans.
That's because a personal loan is an installment debt. The loan has a set payoff date and you can't run up a new balance against your line of credit.
Taking out several credit cards to pay for wedding costs and then running up large balances could be a killer to your score.
Not only does it affect your utilization ratio, but if you're applying for several new cards at once that can also drive your score down.
Applying for a single personal loan after doing some comparison shopping could deliver less of a ding to your score.
A Personal Loan Can Make it Easier to Stick to Your Wedding Budget
One of the drawbacks of using credit cards is that can be easy to overspend. Psychologically, you're not feeling the same kind of pain as you would from spending cash so it's more tempting to spend more than you should.
A personal loan can help you curb your overspending impulses. With a credit card, you have a limit you can charge against. As you pay some of your balance down, that frees up more available credit.
With a loan, you get a lump sum of cash from the lender that you can park in your bank account. From there, you can write checks, make cash payments or swipe your debit card to cover wedding expenses.
Being able to see what you've spent and what you have left in loan funds can be a good reinforcement to stay on budget. Unlike a credit card, which doesn't require you to add up what you've spent until you get your statement.
The Cons of Using a Personal Loan to Pay for a Wedding
Personal loans have some advantages over credit cards but you also need to weigh potential downsides. If you skip out on your research beforehand, getting a personal loan could take some of the shine of your honeymoon.
You're Starting Your Marriage With Debt.
Couples often bring emotional baggage into a marriage, which is difficult enough to deal with. When you add financial baggage into the mix, it could get your relationship off to a shaky start.
That's especially true if one or both of you has student loans, credit cards or a car loan you're paying off.
If you're going to try the loan route, make sure you're both clear beforehand on how much you're comfortable borrowing. And work together to create a repayment plan that fits your budget and accommodates your other financial goals.
Your APR Could Be Higher if You Don't Have Great Credit
Personal loan lenders can offer super-low interest rates but there's a catch: they're typically reserved for borrowers with outstanding credit. If your credit is far from perfect, you might still be able to get a loan but your APR will likely be higher.
In fact, some online lenders have personal loan APRs that climb as high as 30%. In that scenario, a credit card could start to look a lot more attractive.
You May Have a Longer Repayment Term
Depending on how much you borrow, you could be looking at several years of payments with a personal loan. The payments may be low but the longer you're paying on the loan, the longer you may have to defer other goals like saving for retirement or buying a home.
As you compare loan options, you'd have to consider how long you're comfortable carrying those payments and how it affects the rest of your budget.
Applying for a Personal Wedding Loan
Applying for a personal loan for a wedding is similar to applying for any other type of loan.
The lender -- whether it's a bank or an online lender -- needs certain information to get your loan application started. That includes:
Your name
Address and phone number
Date of birth
Social Security number
Employment information
Income
Information about your expenses, including your monthly housing payment
Many banks and lenders let you apply for personal loans online. Getting all your information organized before you begin can shave some time off the process.
In terms of what you can expect for funding and approval, it can take as little as 1 to 2 days to get approved for a loan.
Once you're approved, the lender may be able to get the money to you in a day or two.
Comparing your personal loan options
Before you pull the trigger on a personal loan application, it pays to research all your options. As you shop around with different lenders, consider:
Loan borrowing limits
The APR range
Any fees the lender charges
Loan repayment terms
Funding speed
Whether the lender offers any perks, like an interest rate discount for setting up automatic payments
Comparing lenders allows you to find the loan that's going to be the best fit for your needs and your budget.
Most lenders will allow you to get a rate quote upfront so you can get an idea of what kind of APR you qualify for.
Just remember to read the fine print and make sure a rate quote doesn't involve a hard check of your credit. Hard pulls can knock a few points off your credit score, while soft pulls don't have any effect.
Compare Personal Loans Options
How to Improve Your Odds of Getting Approved for a Personal Loan
There's no secret formula for getting approved for a personal loan. But, there are some things you can do to make yourself a better candidate for a loan.
Check Your Credit Report and Score
As part of the application process, the lender will check your credit report and score. That's something you should be doing too. Specifically, you want to check your credit report for any errors or inaccuracies.
If you spot any, you can dispute them with the credit bureau that's reporting the information. Checking your score can help you narrow down your search for a loan to lenders that cater to borrowers that scores similar to yours.
Pay Down Some of Your Debt if Possible
If you have balances on your credit cards, paying some of that down or paying it off altogether could nudge your credit score higher. Lower balances could mean a better utilization ratio, which could make you more appealing to a lender.
Trim Your Expenses if You Can
Lenders look at your credit, income and expenses to determine whether you can repay a personal loan. Cutting back on some of your spendings could work in your favor if it reassures lenders of your ability to pay.
Even if it's something small, like getting rid of cable TV for a few months, that could make a big difference in whether you're approved for a loan.
The Bottom Line
A personal loan can help make your dream wedding a reality, but it may come with strings attached. Compared to a credit card, it could be more cost-effective but only if you have solid credit.
Checking your credit score and reviewing your wedding budget can help you decide if a loan is the right choice.