How to Cash in on Credit Card and Bank Bonuses at the Same Time
Many banks allow consumers who are opening an account to do the initial funding by credit card so you can earn bonuses for credit card and bank sign ups.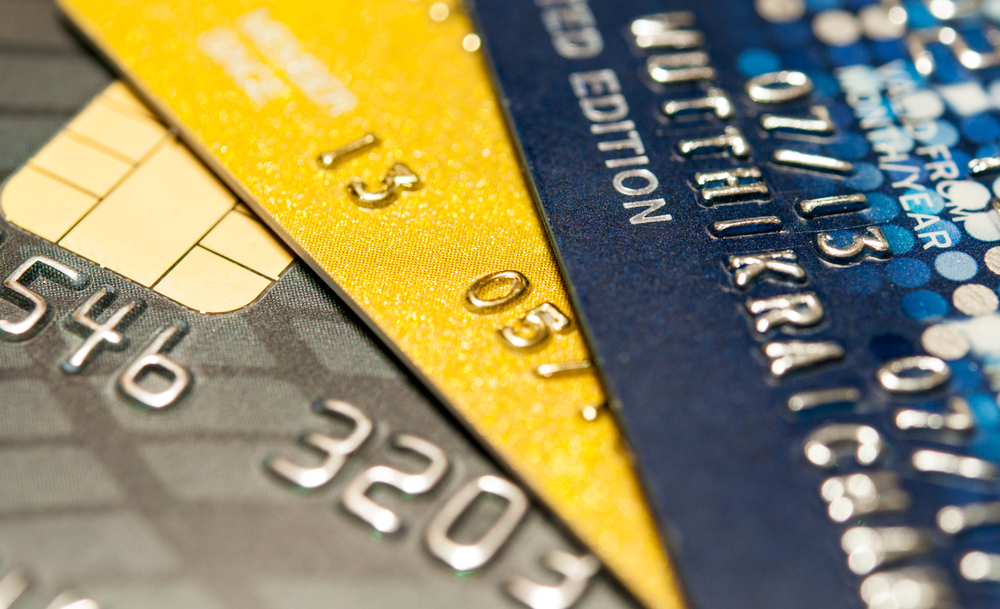 Credit card sign up bonuses have become a common and well known phenomenon.
It seems like every card out there has a bonus for meeting a minimum spending amount in the first few months or a promotional financing period attached to it.
Card companies are willing to make these offers because the money they spend on acquiring new customers is far outstripped by the money those customers make for them.
Banks have caught on to this tactic and have started offering similar sign up bonuses.
In fact, Santander Bank reported that checking account openings increased by twenty percent when they started offering a sign up incentive.
This trend has been reflected throughout the industry, with accounts that have sign up bonuses attracting far more customers than the accounts without them.
Sign up bonuses from bank accounts and credit cards are a great way to make a little bit of extra cash, but it can be difficult to track the terms, meet minimum balance and spending amounts, and juggle multiple accounts.
Savvy consumers can use a trick to earn bonuses from both credit cards and opening a bank account at the same time, removing the difficulty of keeping track of the numerous accounts.
The trick is that many banks allow consumers who are opening an account to do the initial funding for the account by credit card.
Some banks code this transaction as a cash advance, applying a fee and not applying the amount towards sign up bonuses, but others don't, allowing you to easily meet a card sign up bonus and the bank account's minimum balance requirements.
Why Banks Offer Sign Up Bonuses
As mentioned previously, banks are willing to offer sign up bonuses because they know that they'll make the money back many times over for every customer who signs up.
Related: See The Best Bank Sign Up Bonuses and Deals
Banks make money from every person with an account no matter how large or small.
People with checking and savings account contribute to a bank's revenue by providing them money to loan out and sometimes by paying account fees.
Account holders are more likely to open take out a car or home loan from the institution they bank at, making even more money for the bank.
Banks accounts are such an integral part of people lives that banks know consumers very rarely close an account once it is opened.
The ubiquity of automatic bill paying, direct deposit, and online money transfer systems have made it difficult to track all the places you need to update your bank info when you open a new account that many people never do.
Today, account closures are at historical lows, with between 1 and 2 million accounts being closed per year.
Banks are happy to do what they can to further increase the stickiness of their accounts.
Some impose account closing fees or fees for low balances to reduce the number of customers who move, especially since each individual customer is worth more to the bank than you would think.
Industry studies estimate that the average bank customer with a $60,000 annual income is worth almost $500 in revenue for the bank from deposit accounts alone.
Opening a loan account with the bank only increases that number.
How to Avoid Fees on a New Bank Account
When opening a new checking account, even if your goal is just to score a bonus, you need to pay attention to the terms of the bonus, as well as the account fees.
Many banks offering sign up bonuses require that you maintain a certain minimum balance, leave the account open for a certain length of time, or make a number of direct deposits to earn the bonus.
Beyond that most accounts impose fees that can be reduced or eliminated by meeting certain requirements.
For example, Chase is offering a $250 sign up bonus for opening a new checking account.
You can earn $150 by opening the account, depositing more than $25 at opening, and making a direct deposit within 60 days of opening.
You can earn an additional $100 depositing $10,000 within the first 10 days of opening the account, and maintaining a $10,000 balance for 90 days. In both cases, the cash bonus will be deposited within ten business days.
If you read further into the fine print, if the account is closed within six months of it being opened, Chase will deduct the total amount of bonuses paid from your balance before sending the money to you.
The account also carries fees, but they can be avoided by direct depositing at least $500 a month, maintaining a $1,500 balance, or by having a total of $5,000 with Chase.
Needless to say, there are a lot of numbers to keep track of and you'll need to keep your money tied up in the account for quite some time before you can safely close the account and keep the bonus.
The good news is that there are a few tricks you can use to make sure you avoid fees on accounts you open for their bonus.
This method requires that your main bank account does not have any fees or minimum balance requirements and that you have a small emergency fund saved up but makes earning account opening bonuses as easy as possible.
Most bonuses require a small minimum balance and occasionally a certain number of direct deposits but avoiding fees requires either consistent direct deposits or a higher balance than the bonus requires.
If you have enough money in your emergency fund to that you can maintain the balance required to avoid the fee, deposit that amount in the new account.
Once you have made the requisite direct deposits you can send your paycheck back to your main checking account and just leave the balance that you've placed in the new account where it is.
This lets you put your emergency fund cash to work but still leave it easily accessible.
As long as you pay close attention to the bonus requirements and the fees that can be charged, you can make good money by taking advantage of sign up bonuses.
How to Use a Card to Fund a Bank Account Without Fees
If you want to double down on earning sign up bonuses it is possible, though more difficult, to earn credit card and bank account sign up bonuses at the same time.
The extra effort is more than worth it since it can save you the difficulty of meeting minimum spending requirements and help stop you from overspending to meet those requirements.
Many banks, both large and small, offer the option to fund account openings from a credit card.
Some banks will code this as a cash advance but others code it as a regular purchase.
And once you fund the account with the card, you can use the money in the bank account to pay the card off immediately, so long as you also transfer money into the account from another source.
The most important part of this process is that you avoid being charged a cash advance fee.
Not only will this result in you losing money when you fund the account, but cash advances will not earn rewards or count towards minimum spending requirements for card sign up bonuses. Thankfully, this is easier than you would think.
Most card issuers give customers separate credit limits and cash advance limits and can raise or lower these limits independently of each other.
If you have a cash advance limit of $0 and attempt to fund a bank account that will code the transaction as a cash advance, you won't be able to.
This means you're free to try without the fear of paying a fee.
Setting your cash advance limit to $0 is as simple as making a phone call. If you call your card issuer and ask for them to reduce the limit they will be happy to do so.
Of the major issuers, American Express is the only which will not set your cash advance limit independently of your credit limit.
Once you've received your new card and gotten your cash advance limit reduced, it is time to select a bank account.
Citi, PNC, Santander, Wells Fargo, and U.S. Bank, are all major national banks that don't always code the transactions as a cash advance so they can be good banks to target.
Many small, local banks also allow credit card funding and code the transaction as a regular purchase so it can be worth it to shop around, or stop in to a local branch and ask.
So long as your cash advance limit is $0, you have nothing to lose from trying.
Taking advantage of credit card and bank account sign up bonuses can be a great way to earn a bit of extra money.
Combining the two doubles the amount of money you can make without any risk, so long as you pay close attention to the fine print of each deal.