Is it Worth Spending Money on a Wedding?
The cost of a big wedding may put the squeeze on more important expenditures such as buying a house or planning for children.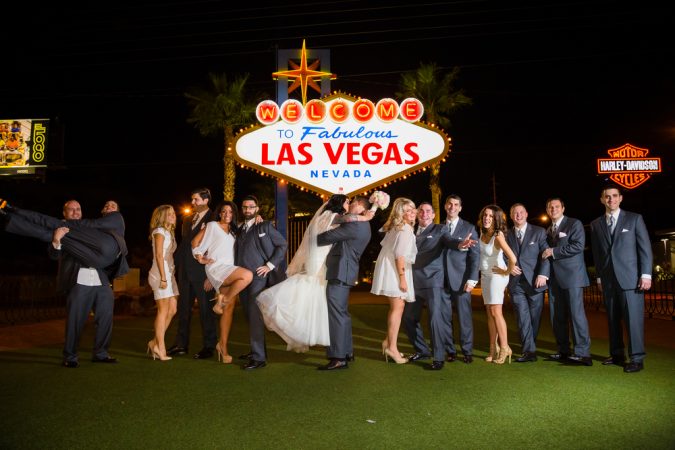 No matter how much of a cultural gap appears to exist between generations, there is one tradition that holds strong: the elaborate wedding ceremony.
Oh sure, some people go for an intimate backyard affair with a low-key reception. But take a look at any bridal magazine, tabloid, or social media #wedding hashtag and it's clear that the designer gowns, diamond rings, and ornate trappings aren't going anywhere anytime soon. In fact, these staples are now joined by newer traditions such as destination bachelor and bachelorette parties, over-the-top wedding party proposals, engagement photo sessions, and all manner of kitschy additions.
We're inundated from childhood with the magic of weddings: it's supposed to be a fairytale, it's the best day of your life, everything must be perfect, spare no expense. That's all well and good, until you realize that your fairytale wedding costs the same as a down payment on a house, and your bank account is telling you to choose one or the other.
Millennials have been forced to confront this reality more than any other demographic. Their post-college years saw crushing student loan debt and economic chaos force them back to their parents' basements and into whatever job would help them pay off their massive loan obligations. It's no wonder marriage rates have declined among millennials and that people are marrying later in life.
Still, the call of the dream wedding persists. Thanks to Pinterest, Instagram, Facebook, and other social media platforms, couples feel the pressure to host the party of the century and hit on every wedding tradition. But if you're not rolling in cash or you don't have wealthy parents paying for that perfect venue, planning a dream wedding can quickly turn into a nightmare. Even if you and your partner are well-off, there's a case to be made for opting out of the wedding rat race altogether.
A Moderate Wedding For A Stable Future
The average wedding in the U.S. costs $25,000, although that depends on where you're getting married and what you consider essential for the big day. Still, even those at the lower end of the spectrum typically pay more than $19,000, which isn't insignificant. That's enough to buy a home, travel the world as newlyweds several times over, save toward starting a family, or take mini-retirements to pursue different interests together.
In recent decades, wedding costs and traditions have ballooned to include the requisite engagement party, bridal shower, rehearsal dinner, ceremony, cocktail hour and reception (not to mention the honeymoon), as well as bachelor and bachelorette parties, engagement photo shoots, and all sorts of wedding paraphernalia . Then of course there are all the stationery and postage costs for Save the Dates, invitations, RSVP cards, and thank you notes. You can blow your entire savings before you've said "I do." And waking up to a mountain of invoices the day after your nuptials is not how you want to start married life.
Without adequate savings and a financial game plan, that first year as a legally bound couple can be filled with headaches and arguments as the bills come pouring in. It's also challenging to recover from deep debt or periods of financial instability. Life will throw you curveballs, but the more reserves you have, the easier it will be to overcome these issues.
Compare Savings Options
Be sure to check out more savings accounts worth considering:
Modifying The Dream
Rather than spending exorbitantly for a single day, consider reshaping your vision for what a dream wedding might look like. Not all traditions are necessary for a memorable event, and it's OK to prioritize long-term financial gains over the wedding experience.
You can start by cutting out some of the more superfluous attributes, such as paper Save the Dates and invitations. You can leverage the creativity of the Internet to send elegant digital versions that are both financially and environmentally sound. If you know a good web designer, you can get creative in telling your story to your guests. Illustrator Jessica Hische and her husband designed a whimsical wedding site that made the invite and RSVP process feel like an intimate experience in and of itself. Custom sites can cost quite a bit, so ask a talented friend to offer up his or her design services as a wedding gift. You'll leave an impression by going the non-traditional route and save hundreds of dollars in postage and paper costs.
Don't be afraid to make bigger cuts as well. Holding the ceremony and reception in someone's house or backyard can save you thousands in venue expenses. You can also ask friends and family to lend a hand with different elements, as this Texas couple did, to keep expenses down. Having family members cook or planning a casual meal instead of expensive dishes also goes a long way toward trimming the budget without detracting from the moment.
"Do you know what I remember from my wedding?" says personal finance blogger Trent Hamm, "I don't remember the ways in which we were 'cheap.' What I remember is dancing with my beautiful wife. I remember laughing with an old friend I hadn't seen in years. I remember talking to an absolute flood of people. I remember holding my wife's hand as we walked into the reception, and holding it again as we walked out. That's what I remember, and those memories aren't about the money."
The ceremony is only the beginning of your marriage, so look beyond that first day to secure the long-term health of your relationship. You don't have to sacrifice quality, either. Scaling back in some areas means you can ramp up others. It's possible to include all of your loved ones in the festivities, even if you're working with a budget of $5,000 or less .
What To Do With Your Savings
Once you've slimmed your wedding budget, there are a number of ways to make your extra money work for you and your partner. Here are a few options:
Joint savings account: If you haven't established one already, set up an account where you both save toward future goals or emergencies. Cars will break down, roofs will leak, illnesses will occur, so take the pressure off your future selves by socking money away now. This is also a good time to begin saving if you plan to start a family someday.
Investment portfolios: Review your individual portfolios together to make sure that your long-term goals are aligned , and identify opportunities to grow your savings together. Investing even a small amount of money that you saved on your wedding can multiply significantly in the coming years.
Financial advising sessions: Unless you're both financial experts, you'll want to work with a seasoned professional who can advise you on how best to manage your money. Even if you're not starting out with much, his or her input can help you figure out how to save more effectively and which types of accounts best suit your needs. Becoming financially literate now will help you avoid money stress in the future.
Marriage counseling: Although not a strictly financial investment, proactive counseling sessions can help you navigate bumps during the crucial first years of marriage. Learning effective communication skills is also a huge asset when talking through tense or difficult financial decisions.
Major shared purchase: Home ownership isn't everyone's dream, but if you aspire to buy a house, use your wedding savings toward a down payment. The more you pay at the outset, the more manageable your mortgage payments will be. If you already own a house, use the surplus cash to pay more than your monthly minimum (if possible) and offload the debt sooner. Or create an account specifically for home improvement needs, such as building an addition, remodeling, or major repairs.
If you and your spouse are keen to travel, use the money to fund your trip. When you budget correctly, you can stretch your dollars for months or years at a time. The experience of visiting news places together and addressing travel challenges hand-in-hand will be worth the stripped down wedding budget.
Of course, all of these decisions come down to priorities. If you think you'll be unfulfilled or regretful if you don't go all out for your wedding day, that's where you're going to put your money . But if you're willing to compromise on some of those matrimonial must-haves, reigning in your wedding budget makes good financial sense. Don't sacrifice the promise of your future for the satisfaction of a single day.