Citi Priority Banking Account 2023 Review
Our review of the Citi Priority Account looks at the account fees and key features that cater to consumers with higher checking account balances.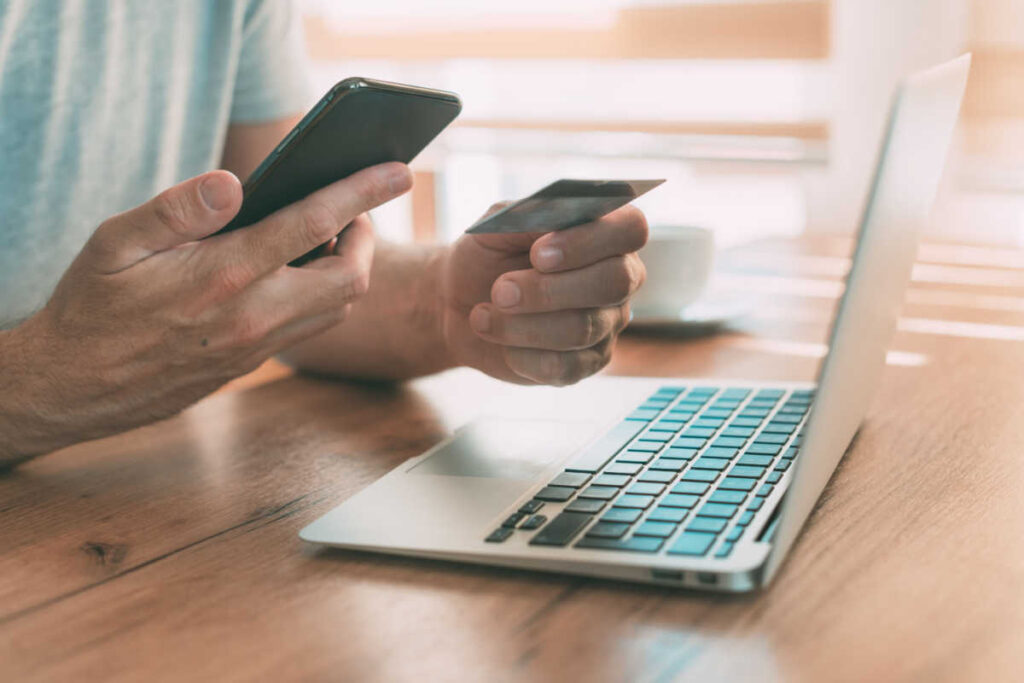 A checking account is one of the most important tools you can have for managing your money. If you're looking for more than just basic features, you might consider upgrading your banking experience. 
Citi Priority Banking is a complete banking package. You can open a checking account, or checking and savings together. 
Choosing a banking package versus a stand-alone account can help you unlock special benefits. But it can sometimes mean paying more in fees. 
Not sure if Citi Priority Banking might be right for you? Keep reading to learn how this banking package works. 
Citi Priority Banking Account Pros & Cons
Relationship Banking Services to Fit Your Needs
Citi Priority Banking is one of several premium banking packages available to Citibank customers. 
When you establish a Priority Banking relationship, you're getting a checking account. But you're getting more than that when it comes to service. 
Citi Priority Banking is designed for people who want more than just a basic banking experience. 
With this banking package, you get dedicated support to help you manage your financial life. That support goes beyond checking to include investing and building wealth. 
You might find that attractive if you're looking for a more comprehensive range of money management services. 
Preferred Banking Benefits
Citi Priority Banking takes the basic Citi checking account and levels it up. Some of the main highlights of Citi Priority Banking include:
Fee waivers for certain banking services, including standard checkbook orders, stop payments, money orders and incoming wire transfers
Rate discounts and relationship pricing for Citi mortgages and other loans
On-demand professional financial guidance through Citi Priority Advisors, either at a branch or by phone
No foreign exchange fees when you use your linked debit card for overseas purchases 
Higher ATM withdrawal and debit card purchase limits than standard Citi checking accounts
Commission-free trades through Citi Personal Wealth Management (for exchange-traded funds)
Access to investment resources and financial planning tools
That's much more than what the typical standard checking account offers. 
Whether you need all of those features can depend on where you are financially and your goals. 
If you're just getting started with managing money, then Citi Priority Banking may offer more than you need. On the other hand, if you're ready to focus on boosting your net worth and achieving bigger goals then it could be an ideal choice. 
Can You Earn Interest With Citi Priority Banking?
Earning interest isn't common with checking accounts, though some banks do offer interest checking. 
If you're getting Citi Priority Banking with a checking account only, you won't earn interest on balances. 
Again, that's not uncommon for checking accounts offered at traditional banks. 
You could, however, open a savings account at the same time you open your checking account. 
Opening a savings account as part of your Citi Priority Banking package can offer some added benefits, including the chance to earn interest on balances. 
What Fees Will You Pay? 
When you're weighing any checking account option, including premium banking packages, it's important to consider the fees. 
Citi Priority Banking waives certain fees, but it's not entirely free. Here are some of the main fees to know.
Other Service Fees - Citi Priority Banking
| Type | Fee |
| --- | --- |
| Monthly fee (can be waived) | $30 |
| Out-of-network ATM fee | $0 |
| Stop payment fee | $0 |
| Returned item fee | $0 |
| Replacement debit card fee | $0 |
| Incoming wire transfers | $0 |
| Outgoing wire transfer (domestic) | $17.50 |
| Outgoing wire transfer (international) | $25 |
| Online and mobile ETF trades with Citi Personal Wealth Management | $0 |
The main fee to be aware of is the monthly maintenance fee. 
You'll pay $30 per month for Priority Banking. But there is one way to waive the fee. 
If you maintain a combined average monthly balance of $30,000 in eligible linked accounts, you can avoid the fee. 
So, that's a good reason to consider opening a savings account to go with your checking account when signing up for Priority Banking. 
Otherwise, you'll pay $360 per year in maintenance fees if you don't meet the minimum balance requirements. 
How Convenient Is Citi Priority Banking?
Citibank is a national bank with an extensive network of ATMs and branches. That means that in terms of access, you'll have plenty of ways to manage your account. 
You can:
Make deposits or withdrawals at Citi branches
Make deposits or withdrawals at Citi ATMs
Meet with a Citi Priority Advisor at a branch or over the phone
Manage accounts by phone
Log in to online or mobile banking
Citi makes it as convenient as possible to manage your accounts. 
And again, you have dedicated support to help you with things beyond the basics, like paying bills or scheduling deposits. 
Financial support and advice are available when you need them to help you take the next step toward reaching your goals. 
Opening a Citi Priority Banking Account
You can open a Citi Priority Banking package online. 
When you apply for an account, you'll need to decide if you want to open just a checking account or checking and savings together. 
Remember, opening a savings account could make it easier to meet the minimum balance requirements in order to avoid the monthly fee.
You'll need to provide your personal information to open an account, including:
Your name
Address
Phone number
Email address
Date of birth
Social Security number
There's no minimum deposit required to set up a Priority Banking package. 
Citi Priority Banking vs. Other Checking Account Options
Citi Priority Banking may be better suited to some people than others. 
As far as the highlights go, these are the best features:
Fee waivers
Higher rates for Accelerate savings accounts
Relationship rates on loans
Personalized service
Again, though, the average person may not need all of those benefits. 
When comparing checking accounts, it helps to look at all of the features and benefits to see how they align with your needs. Some of the things to consider include:
Monthly maintenance fees
Minimum opening deposit requirements
Minimum balance requirements
Overdraft fees
Other fees the bank charges
ATM and branch locations
Debit card availability
Rewards program if offered
Interest rate on balances if offered
Customer support
Online and mobile banking access
Online tools and features
You may also be interested in what else the bank has to offer besides checking accounts. 
Looking at all of the bank's products and services can make it easier to decide where to keep your money. You can also compare the rates and fees for savings accounts or CD accounts. 
Final Verdict: Should You Open a Citi Priority Banking Account?
You might be interested in Citi Priority Banking if you already have a Citi credit card, or you just want something more from a checking account.  
This banking package could be a good fit for people who:
Want to avoid some of the standard fees that other checking accounts charge
Prefer to keep your money at a larger national bank with plenty of branches and ATMs to choose from
Keep $30,000 or more on average in your checking, savings or investment accounts
Of course, you might prefer something simpler like a traditional checking account. Or you may be wondering whether an online bank could offer something better. 
It's true that online banks can offer better perks, including interest and rewards checking. And they can also charge fewer fees. 
Again, it's important to think about what you need most in a bank account. 
At the end of the day, Citi Priority Banking could help you avoid some of the usual bank fees. And if you open an Accelerate savings account you could earn a superior rate on savings. 
However, it's important to keep the monthly maintenance fee in mind. If you can't meet the minimum balance requirement to waive it, Priority Banking could be a more expensive checking account option.