LendingClub Tailored Business Checking Account 2023 Review
Our review of the LendingClub Tailored Business Checking Account looks at the account fees, transaction limits, bookkeeping tools and other features.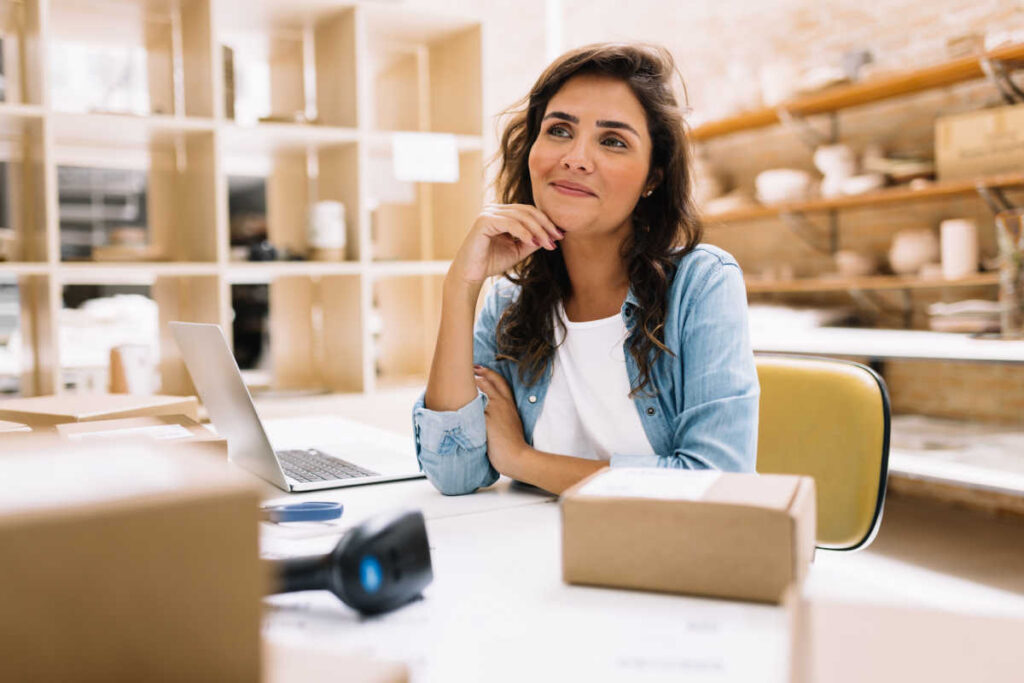 A business checking account allows a business owner to keep their personal and business finances separate. 
This can help protect the owners' personal assets if their businesses are structured properly while giving accurate financial information about a business at the same time.
Finding the right business checking account can be challenging, though. Each bank offers accounts with different benefits and drawbacks.
Here's what you need to know about the Lending Club Tailored Checking Account for businesses.
LendingClub Tailored Business Checking Account Pros & Cons
Compare Business Checking Options
See the other great options available for your business checking needs.
$10 Monthly Maintenance Fee
The LendingClub Tailored Checking Account charges a $10 per month maintenance fee. This fee can be waived if you keep an average monthly balance of over $500.
While monthly maintenance fees are fairly standard on business checking accounts, they're rarer on online business checking accounts like this one.
Daily Transaction Limits
This account doesn't have the traditional free monthly transaction limit that charges fees after you exceed it. The account does have daily monetary transaction limits by transaction type.
Your account cannot exceed the following daily transaction limits:
Incoming external ACH transfers - $10,000
Outgoing external ACH transfers - $10,000
Mobile check deposit - $25,000
Debit cards - ATM/Debit transactions - $2,000
Debit cards - Credit transactions - $5,000
Wire transfers - $25,000
Can Deposit Cash Through ATMs
While this is an online business checking account, you can deposit cash. Cash can be deposited using the MoneyPass or Sum Network ATMs.
Other Account Fees - LendingClub Tailored Business Checking
| Type | Fee |
| --- | --- |
| Stop payment | $25 |
| Incoming wire transfers (domestic or international) | Free |
| Outgoing domestic wire transfers | $15.00 each (first two per month reimbursed) |
| Outgoing international wire transfers | $50.00 each |
| Currency conversion fee | 0.20% of the transaction amount |
| International transaction fee | 0.90% of the transaction amount |
| Expedited debit card delivery | $35 |
Other Features of the LendingClub Tailored Business Checking Account
Business owners can earn cash back with their debit cards if they meet certain requirements. Your account must be open for at least 30 days and you must keep an average balance of $500 or more.
When you make a purchase, you must select "credit" to make it a signature-based transaction rather than a PIN-based transaction. If you meet these requirements, you'll earn 1% cash back on qualifying purchases.
The account also earns interest at 1.50% APY on balances up to $99,999.99. Balances of $100,000 and greater earn 0.10% APY.
All ATM fees charged by other banks get refunded to you monthly as a rebate except for international exchange fees.
This account can make your bookkeeping life easier as it can sync with Mint, QuickBooks, or Quicken.
You also get access to a mobile app for iOS or Android that offers several features including:
Mobile check deposit
Ability to create and send invoices
Bill pay
Funds transfers
Ability to send wires
How to Open a LendingClub Tailored Business Checking Account
You apply for a LendingClub Tailored Checking Account through LendingClub's website. You must be a U.S. resident or U.S. resident alien to open an account. The minimum initial deposit is $100.
The Tailored Checking Account works for the following business types:
Corporation
LLC
Non-profit
Partnership
Sole proprietorship
When applying for an account, you'll need to provide the following information:
Company's legal name or Doing Business As (DBA) name
Employer identification number (EIN) or tax ID
Company's headquarters address
Mailing address
For each 25% or larger owner of the company

Percentage of ownership
Personal email address
Mobile phone number
Address
Date of birth
Social Security number
You must provide some sort of web presence with your application, but a social media account can fulfill this requirement.
LendingClub estimates this process takes about seven minutes.
LendingClub does not offer business accounts if you're involved in the following business activities:
Marijuana-related business
Cryptocurrency dealer, exchange, or miner
Internet gambling
Money service business
Owner of a private ATM
Choosing the Best Business Checking Account for Your Business 
Picking the best business checking account requires you to understand your business's needs and the account options you have available.
This can take time. To help, we've identified some of the biggest factors most businesses likely look at when choosing a business checking account.
Start by identifying your business's needs. For many businesses, this is heavily influenced by the fees a bank charges for their account.
To calculate potential fees, understand these three metrics for your business:
Monthly cash deposits
Monthly transactions
Minimum balance plan to hold in the account
Other factors could play a critical role in the ideal account, as well. Features that make your life easier or move faster could make it worth paying for an account that charges higher fees.
Below are some factors your business may identify as critical to deciding on the ideal account.
Monthly maintenance charges
Business checking accounts usually charge a monthly maintenance charge. You may be able to have this fee waived if you meet certain requirements. 
These fees vary by bank and account type, but usually start around $10 per month.
Minimum balance requirements
Keeping a minimum balance in an account may be a requirement to waive a monthly maintenance fee. These minimums may use different calculations to determine your balance. 
Understanding these calculations can help you avoid the fee.
Transaction limits
Traditional business checking accounts offer a certain number of free transactions per month. After you exceed that limit, you normally have to pay a per-transaction fee.
Cash deposit limits
Like with transactions, banks often provide a certain amount of free cash deposits each month. Once you exhaust your free cash deposits, you typically pay a fee per $100 in cash deposited.
Wire transfer costs
Wire transfers may incur different fees depending on the type and number of wire transfers made from an account each month. You can estimate these fees based on an average month's wire transfer volume by type.
Physical locations and hours
If you choose a physical bank, you likely want to choose one with branches convenient to your daily schedule. This could include having a branch near your home or workplace that is open when you drive by each day.
ATM fees
If your business plans to use an ATM to get cash, you may want to look at the bank's ATM network. ATM fees can also add up quickly if you don't use in-network ATMs.
Conveniences
Technology or features that make your life easier could be worth paying fees. Banks with mobile apps that support mobile check deposit can save you trips to the bank. Automatic bill payments or transfers can free up your time from paying recurring monthly bills.
Payment processing options
A bank may offer a payment processing system or partner with a provider that does. These services allow you to accept card transactions and deposit the money in your account. Fees for this service can vary wildly and add up.
Software integration
Look for a business bank account that integrates with your accounting software and other technology. This can save you countless hours and help avoid typographical mistakes.
Other loans, accounts, and banking products
Your business may have needs that prioritize other banking services over a checking account. For instance, getting a loan with the best terms could provide more savings than avoiding checking account fees.
In these cases, you can decide if banking with one institution is worth the higher cost of having a less-than-ideal checking account with that bank.
Benefits of an Online Bank vs. a Traditional Bank for Business Checking
An online business checking account often has several perks over one from a traditional bank. 
Online banks don't have to pay for physical locations or for people to staff them. These savings often show up as lower fees and better perks for online bank customers. Digital banks may pay interest or offer a rewards program, too.
The technology online banks provide is generally superior as you can't visit a branch in person to have issues resolved. This gives you more power to bank from anywhere.
The downside to online banks is it's often harder to deposit cash. Some banks allow you to deposit cash in an ATM, while others don't. 
This means businesses that deal primarily with cash are often better served by a traditional bank. However, businesses can have more than one checking account.
If you don't mind managing two checking accounts, having a digital bank and a physical bank could offer the best of both worlds.
Final Verdict
The LendingClub Tailored Checking Account for businesses may be a good fit if your business doesn't regularly use large amounts of cash. The account pays interest, offers the ability to earn cash back, and charges relatively few fees.
Your business must be comfortable managing the account without in-person customer support, as LendingClub has no branches. That said, the company offers many technology solutions to help you manage the account yourself.
Larger businesses may find that the daily transaction limits eliminate this account from consideration.