PNC Bank Business Checking Account 2023 Review
We review the PNC Business Checking account to see if the fees and features are the right fit for your business's financial needs.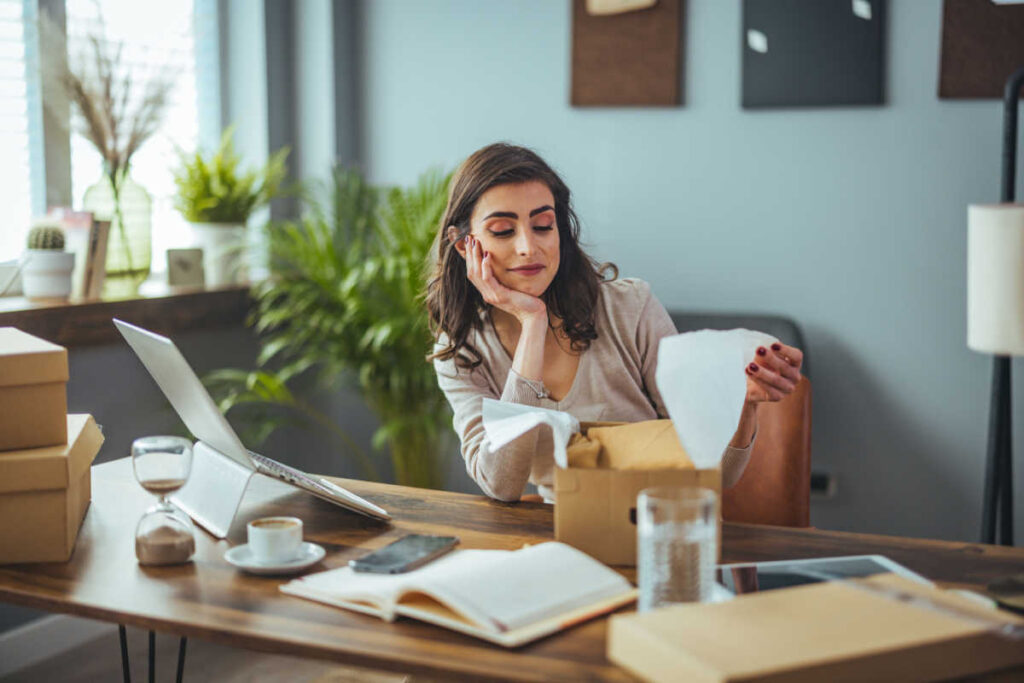 As a business owner, it's important to have a clear picture of how a business is performing financially. 
Keeping business and personal expenses separate can help this process. It can also provide personal asset protection if your business is properly set up.
Finding a business checking account isn't easy. PNC Bank's Business Checking Account could be a good solution for some small businesses. Here's what you need to know about this checking account.
PNC Bank Business Checking Account Pros & Cons
Compare Business Checking Options
See the other great options available for your business checking needs.
Low Monthly Account Maintenance Fee
The PNC Business Checking Account charges a $10 monthly account maintenance fee. This fee isn't charged for the first three months you have your account. It can be waived in future months as long as you meet one of three possible conditions. 
First, you can maintain an average collected balance of $500. This threshold is relatively low and should be easy for most businesses to meet.
Next, you can use a linked PNC business credit card to make at least $500 of eligible purchases. These purchases must be in the billing cycle that ends immediately before the day your monthly account maintenance fee gets assessed.
Finally, you can get the fee waived by maintaining a linked PNC Merchant Services account that generates at least $500 in qualifying monthly processing deposits.
150 Free Monthly Transactions
Each month, you get 150 free monthly transactions. These transactions include deposits, deposited items, paid items, ACH credits, and ACH debits received.
You'll incur a $0.50 fee for each transaction above the limit. This is higher than many other banks but isn't an issue if you don't exceed the limit.
$5,000 in Free Cash Deposits per Month
Account holders get $5,000 in free cash deposits each month. This is defined as over-the-counter deposits, night depository deposits, and Quick Deposit deposits.
The fee for additional cash deposits is $0.30 per $100.
Other Service Fees - PNC Business Checking
| Type | Fee |
| --- | --- |
| ATM fee at non-PNC ATMs | $3.00 each |
| International ATM fee (not including Canada, Puerto Rico and U.S. Virgin Islands) | $5.00 each |
| Over-the-counter cash furnished | $2.50 per $1,000 |
| Over-the-counter coins furnished | $0.15 per roll |
| Paper bank statements | $3.00 per month |
| Paper bank statements with check images | $5.00 per month |
| Quickbooks fee | $15.00 per month |
| Quicken fee | $2.00 per month |
| Card replacement fee | $7.50 each |
| Cashier's check | $15.00 |
| Overdraft item | $36.00 per item (max 4 per day) |
| Returned item fee | $36.00 per item (max 4 per day) |
| Stop payment | $33.00 per item |
| Bank-initiated outgoing wire transfer | $70.00 each for book transfer, $95.00 each for domestic, $125.00 each for international in the same currency |
| Incoming wire transfer | $5.00 each for book transfer, $13.00 each for Fed Wire, $20.00 each for international |
| Night drop bag processing | $3.00 per bag |
Other Features of the PNC Business Checking Account
As a PNC Business Checking Account holder, you get access to several banking features.
The account comes with online banking, bill pay, and remote deposit. These services can help you avoid trips to the bank, which saves you time and money.
You can earn cash when using your PNC credit card with select merchants. The cash offers vary by individual business and where you shop.
You can get access to Cash Flow Insight if you're willing to pay applicable fees. These start at $20 and depend on which modules you use. These tools help you analyze spending, trends, and other aspects of cash flow to help you manage your business. 
Cash Flow Insight has several subsystems. One allows you to sync your finances through QuickBooks, Xero, Intacct, NetSuite, and more. You can also create branded invoices and pay accounts payable quickly.
PNC also offers PNC Merchant Services to allow businesses to receive payments from cards. When using your PNC Business Checking Account, funds are deposited the next day. There are fees related to using this feature, as well.
How to Open a PNC Business Checking Account
You can start the process of opening a PNC Business Checking Account online or at PNC bank branches. Starting an application requires you to provide your business's tax ID number (EIN, ITIN, or SSN) and a valid email address. 
You have to finalize the account application in person at a branch. To finish the process, you'll need to bring:
Government-issued photo ID, which can include

Driver's license
Passport
State-issued or authorized city-issued ID
Resident alien ID
Military ID
Veteran's healthcare ID
Firearm ID
Global entry card

Secondary identification which can include

US Visa
Paystub
Home rental agreement
Utility bill
Major credit/debit card
Vehicle registration

Documents that verify your business registration
Documents that verify your authority to act on behalf of and control, manage, or direct the business
The exact documents you need will depend on your business type. Business types include:
Sole proprietorship
Partnership
LLC or LLP
Corporation
Unincorporated association or organization
Non-profit organization
In general, you need to provide:
Business formation documents
Information about owners, including SSNs
Operating agreements
By-laws
Meeting minutes
Check with PNC to verify a full list of documents for your organization type before heading to a branch.
Picking the Best Business Checking Account 
Choosing the best business checking account requires you to understand the most important priorities for your business.
To help you understand fees you may be charged, start by figuring out the following for your business:
Monthly cash deposits
Monthly transactions
Average balance held in account for minimum balance requirements
Your business may have priorities other than fees, such as convenience features. To help find your ideal business checking account, here are a few potential priorities to consider.
Monthly maintenance fees
Monthly maintenance fees generally start around $10 and can exceed $100 per month.
Minimum balance requirements
Maintaining a minimum balance may help you get a monthly maintenance fee waived. The downside is you tie up that money in your bank account and can't use it for business purposes.
Free monthly transactions
Banks generally give you a set number of free transactions. After that, you'll pay a fee per transaction.
Free monthly cash deposits
Free cash deposit limits vary by bank account type and bank. Exceeding these limits results in fees.
Wire transfer costs
Wire transfers can be free in some cases and very expensive at other banks. If you frequently make wire transfers, look into costs before signing up for a business checking account.
Branch hours and locations
If you plan to visit physical locations, finding a bank with branches and hours that are convenient to you and your employees could be key.
ATM fees and locations
Some businesses prefer to rely on ATMs to perform banking transactions. Find a bank with convenient locations and low ATM fees to minimize costs.
Convenience features
The ability to bank with a mobile app or online could make your life easier by minimizing branch visits. Consider these and other convenience features that each bank or bank account offers.
Cost for payment processing solutions
If you plan to use a bank's payment processing solutions, look into associated fees. This can quickly add up to your largest fee.
Integration with accounting and other software
Finding a bank that integrates with your accounting software and other business software can save time and money.
Other banking products
You may have a bank you use for loans and other services. If you want to keep your banking under one roof, a suboptimal business checking account may not be a big deal.
Other PNC Business Checking Accounts May Be a Better Fit
PNC offers three other business checking accounts your business may want to consider:
PNC Business Checking Plus
Business Checking Plus charges a $20 monthly maintenance fee. You can waive the fee with:
A $5,000 average collected balance
$5,000 per month in linked PNC business credit card purchases
$5,000 in a PNC Merchant Services monthly deposits
$20,000 average combined collected balance in linked business checking and money market accounts
You get 500 free transactions each month and a $10,000 free monthly cash deposit allowance each month. 
PNC Treasury Enterprise Plan
Very large businesses may prefer the Treasury Enterprise Plan account. It has a $50 monthly fee but offers earnings credits for the average monthly collected balances in excess of $125,000.
The monthly fee can be waived by holding a minimum average monthly collected balance of $30,000 across eligible accounts. This account comes with 2,500 free transactions and a $50,000 free monthly cash deposit allowance.
PNC Analysis Business Checking
PNC Analysis Business Checking is for businesses that want several checking accounts and earnings credits for all balances.It has a $25 monthly fee which can be offset by earning credits. Transaction fees and cash deposit fees vary per transaction usage and vary by transaction.
Final Verdict
The PNC Business Checking Account is suitable for most small businesses. It has a relatively low $10 monthly fee that can easily be waived using three different methods.
Unfortunately, PNC's fees for wire transfers and other non-standard transactions are very high. Additionally, they charge per module for their cash flow tools. This can be costly if you often use these services. 
However, a basic business looking to make occasional deposits and withdrawals without using wire transfers can keep fees to a minimum.