The Best Bad Credit Loans for 2023
Loans for people with bad credit are still available, especially one's that are secured. See the best loans for people who have poor credit scores.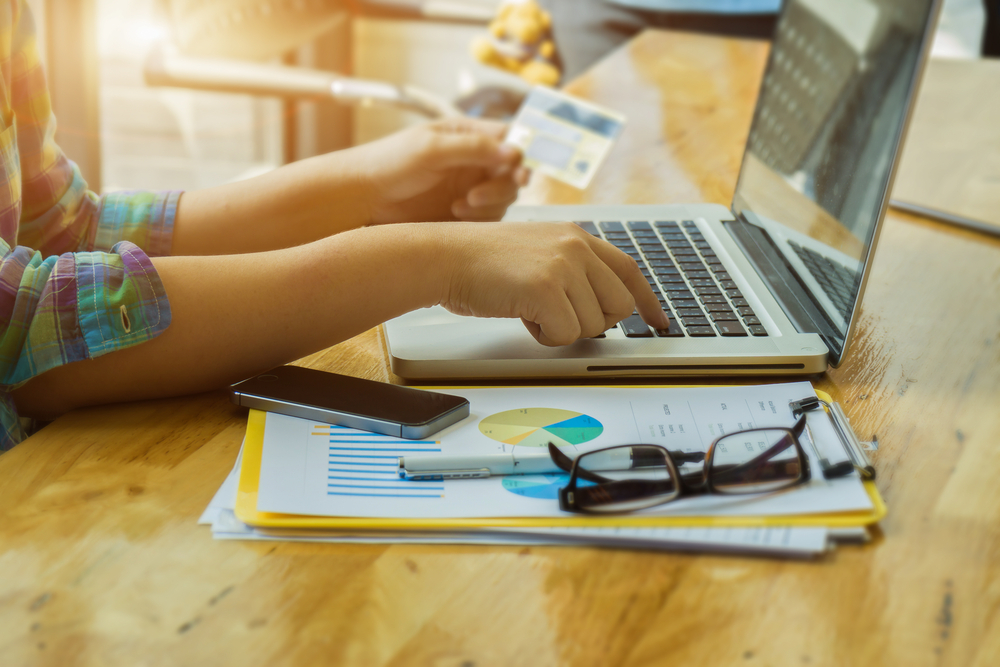 A bad credit loan may seem like a bit of an oxymoron. For many folks, going into debt over a loan is one of the reasons their credit took a hit in the first place.
If you're struggling with bad credit, it can be tricky to find a lender who'll overlook your low FICO score.
Without that chance, you might not get approved ever again for an auto loan, bad credit credit card or mortgage. Even if you do qualify, you may face extremely high interest rates.
However, that doesn't mean you should accept any bad credit loan offer that comes your way just to rebuild your credit.
It's important to first figure out where your credit stands, determine if a loan is what you need, and find the best place to obtain one.
The Best Loans for People with Bad Credit
There are lenders that will grant an unsecured loan to someone with poor credit. But, these loans can carry APRs from the mid-double digits.
Some interest rates go as high as 1,000% for installment, payday loans, and personal loans for people with bad credit.
These are some of our recommendations of the best bad credit-friendly lenders, the types of credit building loans they offer, and some of their terms and conditions.
Keep in mind that while some of these lenders are the best option for getting a loan with bad credit, it may still be difficult to get approval -- or a low interest rate -- without a 600+ credit score.
---
1. Avant
Avant is an online lender that specializes in giving borrowers a quick source of funding (the company promises next-day cash in hand).
Primarily, Avant offers unsecured personal loans for people with credit on the cusp of poor to fair (start around a 600 FICO score), so if your credit is very bad or nonexistent, you might be unlucky with Avant's services.
2. Peerform
Unlike Avant, Peerform isn't a direct lender, but a peer-to-peer marketplace matching prospective borrowers with potential investors.
This can mean tapping into prime terms and interest rates, since you've essentially got a number of individual lenders to choose from. One of the few drawbacks is that you'll get charged an origination fee ranging from 1% to 5%.
The pros are many, including low starting APRs, a diversity of investors, and credit checks won't ding your score. However, keep in mind that there is an average 2-week funding turnaround time.
3. Upstart
Upstart is a good resource for finding a loan for consumers with no credit to speak of. College students and recent graduates might benefit most from using P2P lender Upstart because the lender assesses unsecured loan eligibility through other factors apart from credit score.
These other criteria include education, area of study and work history. Straightforward and transparent, Upstart hasn't been called out on too many cons except for a $15 check processing fee.
4. OneMain
OneMain Financial's starting with a high APR compared to others we've listed here.
However, one of its leading qualities is that it permits bad credit applicants to take on a co-signer to help obtain a better APR and loan terms.
Typically, they ask for a minimum 600 credit score. Choose between secured and unsecured loans, and find a quick loan approval turnaround, as well as a host of loan options and 14-day cancellation policy with no strings attached.
The lender also houses over 1,000 walk-in branches across the U.S.; however, check with OneMain to see if their loans are offered in our state, since several are excluded.
What is considered bad credit?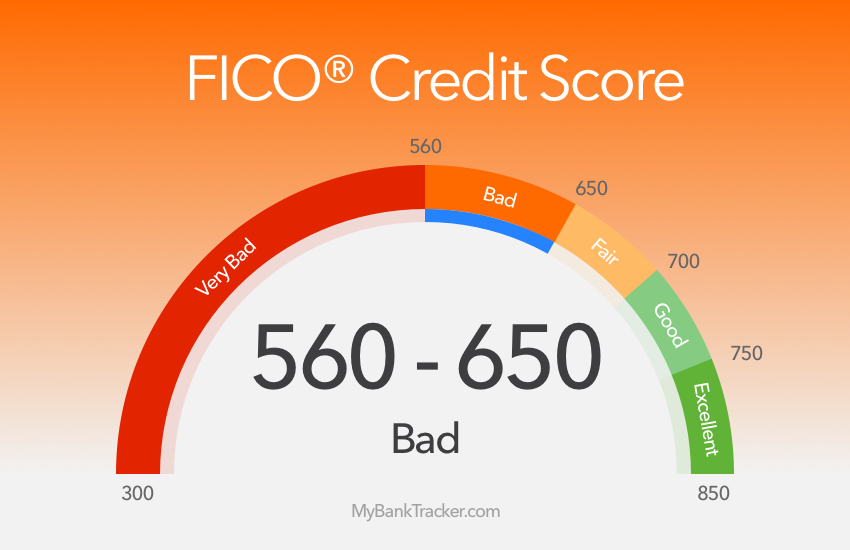 As much as we'd like to think credit health is subjective, the truth is that credit scores are calculated very precisely -- and there's no doubt when a consumer has a bad credit score.
That score is a numerical measure of your creditworthiness, a barometer used by lenders to gauge how likely you'll be to pay them back if they lend money to you.
Your FICO score ranges from 300 to 850, representing a number of factors, like how timely you've paid your bills, the amount you may owe, the type of credit you have and the length of your history.
A consumer with bad credit will have a score below 650. A credit score below 560 can be considered very bad credit.
Poor credit isn't a widespread problem across the United States. But it is prevalent. According to FICO data, nearly 5 percent of Americans were saddled with a poor credit score range.
While not an alarming number, those people will continue to struggle financially unless they raise their credit.
Like we mentioned above, bad credit can prevent you from obtaining an affordable loan, and in some cases, landing a job, since good credit is often contingent on being hired for some employers.
How to fix your bad credit
No bad-credit loan is enough to give you excellent credit. You've got to take a proactive approach to building your FICO score. Here are some ways to improve your credit:
1. Understand how your credit works.
Your payment history comprises 35 percent of your score, and amounts owed, 30 percent.
The length and age of your credit history, credit mix and credit utilization make up the rest. If you tend to make one too many late payments, for example, it'll have the biggest effect on your credit.
Taking these percentages into account can help you prioritize where you may need to make changes to your credit and borrowing habits.
2. Regularly check your credit report.
Verifying what's on your credit report can help you spot errors that might be hurting your credit. According to FICO, some common mistakes may include erroneously listed late payments, or even credit behavior or accounts that aren't yours.
Always make sure to dispute these errors with the credit bureau to clean up your credit, since they can undermine the good credit behavior that should count towards improving your score.
3. Get a secured credit card.
It works on a similar principle to a secured loan: your credit limit isn't from the lender, but a cash deposit you front to yourself as collateral.
These basic, no-frills cards are meant to build credit, giving you the chance to charge purchases to the card and demonstrate that you can repay what you borrow in a timely way.
This builds your credit and leaves the positive impression you need to make on other lenders and credit card providers. But beware -- secured credit cards come with high penalty interest rates if you're delinquent with those payments.
4. Set up automatic payments or reminders.
Be honest: how many of those missed payments were on account of forgetfulness?
You may have paid that credit card bill or auto loan payment a few days later, but the tardiness will show up on your credit report, especially if it's of the chronic kind.
Check if you can set up bill payment reminders with your bank or lender -- or better yet, automatic payments, where money is deducted straight from your checking account. That way, there's no need to mentally juggle all those due dates, and your bills get paid on time, each month.
5. Take out a credit-builder loan.
Last, but not least, this list ends with what this story is all about: getting a bad credit loan in order to create good credit for yourself.
Remember that it's just a temporary measure that, once paid off, will place you in a better position, credit wise, than before, opening up new doors for you that were closed before.
In tandem with good credit habits, low credit utilization, and a varied mix of credit, you'll develop a credit consciousness that keeps you financially aware at all times.