Do You Have a Credit Score Below 600? What You Should Expect
A credit score below 600 means your credit is in bad standing, limiting your financial. Learn what to expect and how to improve your credit score.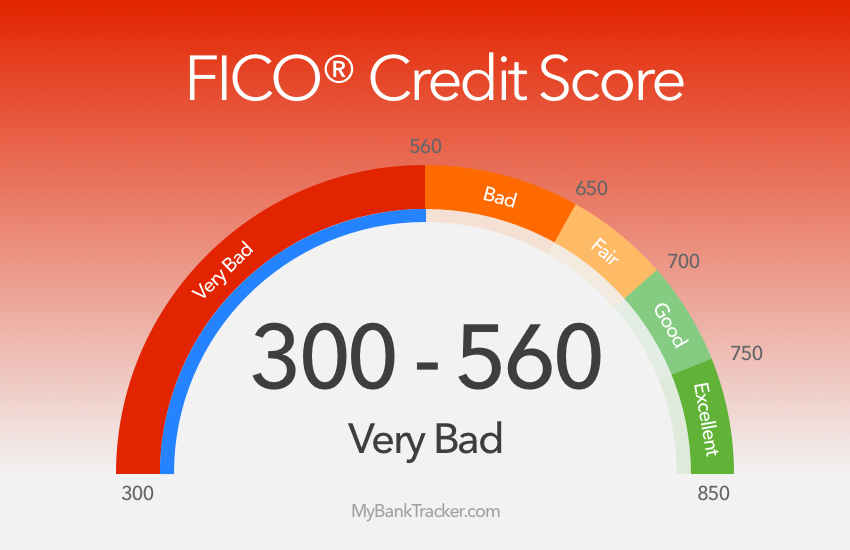 A credit score below 600 means your credit is in bad standing.
Your options with what you can do with your credit is going to be limited, yet there are positive steps you can make to improve your credit and your financial situation.
According to MyFICO.com, the average American credit score is 689.
Your goal should be to reach the national average to help improve your credibility to lenders. Start with an actual number in mind: a score of 630 or above is considered fair credit, so start there.
If will take time to work towards a higher score.
Be sure to pay your credit card bills on time and establish a budget so you don't overspend. While you work to build a higher credit score, be mindful of what you can expect right now, if it is below 600.
Expect rejection or high rates on loans
Most lenders will either charge you a high interest rate for a personal loan, or worse, reject your application when your credit is in bad standing.
You should only consider taking out a loan if you have manageable debt. A productive reason to take out a loan would be to consolidate your debt -- just make sure you pay your loan back on time.
If you have considered taking out a payday loan, just remember that these types of loans are notorious for charging insanely high interest rates, which can cause you to sink deeper into debt.
Financing a home is out of the question without a substantial down payment
Financing a home becomes next to impossible with a credit score below 600. Lenders view you as a big liability -- they would not want to take a risk on giving you a loan.
Most will deny you unless you place a substantial down payment of 20 percent or higher of the value of the home.
Your options are extremely limited. A rent-to-own home may be a viable option for you. In a rent-to-own home you pay rent as you would normally, with the option of possibly owning the home one day.
Think of a rent-to-home the same as leasing a vehicle, except when the lease is up you can choose to purchase the home. The majority of rent-to-own home agreements factor what you have previously contributed towards rent, should you choose to purchase.
Credit cards are still an option
Fortunately, you still have the option to apply for select credit cards to help rebuild your credit.
If you already have a few accounts open, it is recommended that you pay off your current balances before you open another account.
Having too many accounts open, as well as a high credit utilization rate can result in damaging your credit.
If you do plan on opening a credit card with a credit score below 600, be sure to pay special attention to any perks.
There are still valuable credit cards you can open with a credit score between 550 and 600, yet if your credit score falls below 550, it will be almost impossible to find a card with any rewards.
Anyone with a credit score below 550 should consider secured credit cards.
Read Capital One Platinum Secured Editor's Review
Read OpenSky Secured Visa Credit Card Editor's Review
Read Citi Secured Mastercard Card Editor's Review
What if there are mistakes on your credit report?
Did you recently check your credit score only to find that there were errors on your report that contributed to your bad credit standing?
Review your report and if errors are present take immediate action to have them corrected. Errors on a credit report can be fixed by contacting each lender directly. Call your lender's customer support number to correct the errors.
Monitor your credit report carefully and often. Check your report three times a year, or on a quarterly basis from the three big credit bureaus (since it's free).