How to Maintain Your Credit Score Abroad
When you're living in a foreign country, you still need to protect your American credit. Use these tips to maintain your credit score abroad.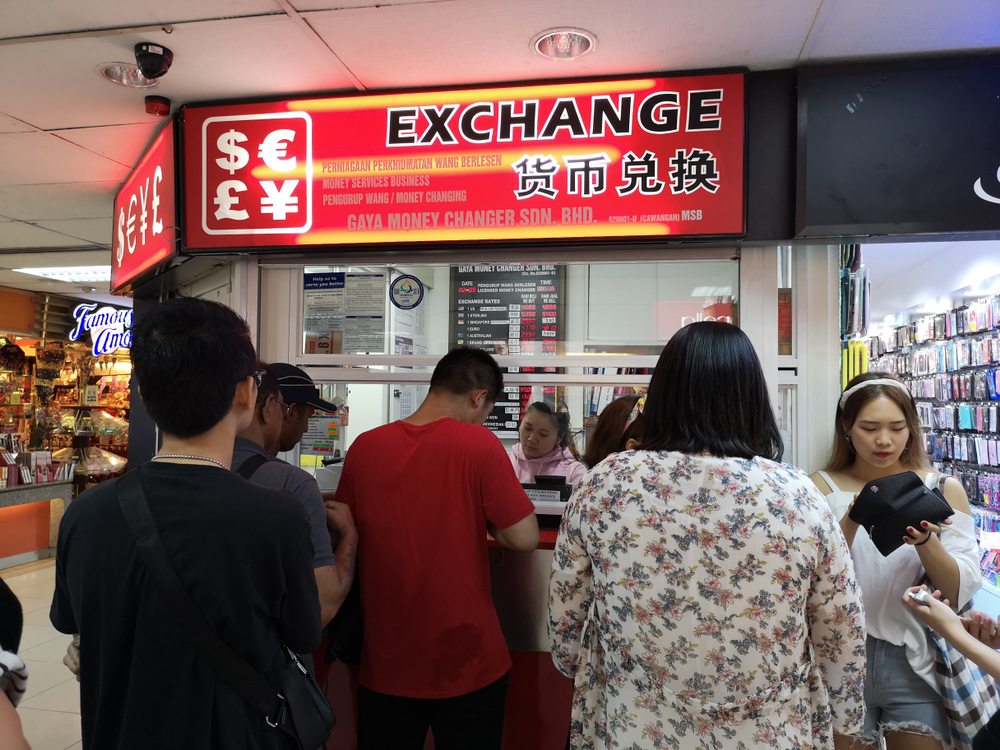 Moving abroad is the adventure of a lifetime.
While you're definitely going to have your hands full planning your trip, it's also important to prepare for when you eventually move back to the United States.
Protecting your credit score while abroad should be one of your financial goals because otherwise, you'll be starting over from scratch when you get back.
If you are working to build your credit, or if you have maintained excellent credit over the years, you know that it time and effort to make it happen.
Fortunately, it doesn't take much work to maintain a credit score abroad.
1. Use an American Credit Card While Abroad
If you already have an American credit card, the easiest way to maintain a credit score abroad is to just keep your account open.
As long as you use your card at least once or twice every year, the account will stay open.
This little bit of activity is enough to keep your credit history going and will also build up your credit score.
Now, most credit cards charge a foreign transaction fee when you make purchases outside of the United States.
This usually adds an extra 3 percent charge to your purchases.
If your card charges this fee, you probably only want to make one or two purchases a year, the minimum to maintain your credit score abroad.
Otherwise, the extra fees will start to add up.
Another option is to apply for a credit card that waives foreign transaction fees.
You can use these cards anywhere in the World without having to deal with this extra charge.
This might be your best option to have a credit card while abroad, especially if you haven't had a chance to build credit in your new country.
We cover the best cards with no foreign transaction fees so you can find the best option for your travels.
2. Keep a U.S. Bank Account and Mailing Address
To keep your American credit card active, you're also going to need an American bank account and mailing address.
You'll need the American bank account so you can pay off your credit card purchases.
You'll also need a mailing address for the credit card company to send you your account statements and anything else related to your account.
Keep in mind that credit card companies won't accept a PO Box for your mailing address.
If you won't have a residential address in the States while you're living abroad, ask a family member or close friend if you can send your mail to them.
That way you won't risk losing your account while you're outside of the country.
3. Consider an American Express Credit Card
If you're living abroad and no longer have an American credit card, you should try opening an American Express account.
American Express looks at credit information around the world when it makes decisions on approving new cards.
You can use an American Express credit card while abroad and start building a decent credit history by making your monthly payments on time.
When you eventually return to the United States, this history will help your chances of qualifying for an American Express account in the United States that you can use to rebuild your credit score.
This only works with American Express.
Other credit card companies only look at your domestic credit history so anything you do with a credit card from another country won't help you qualify for an account in the United States.
4. Open a Secured or Joint Credit Card as a Last Resort
Hopefully, you can find a way to maintain your credit score while abroad but sometimes that just isn't possible.
In this case, when you come back to the United States it's going to take some work to rebuild your credit.
Since you won't have any credit history, it's going to be tougher for you to qualify for a credit card.
You might have to open a secured or joint credit card to get started.
A secured credit card has a credit limit that is backed up by a cash deposit. You have to make this deposit before you can open a secured card.
A joint credit card is an account that you open with another person who has a more established credit history, like a friend or family member.
They'll be backing up your credit card with their credit score so it's very important that you make all your payments on-time.
Otherwise, it will hurt both your credit scores. Either type of account will build your credit history.
After consistently making timely payments, you should be able to qualify for a regular credit card.
You worked hard to build up your credit history.
Don't let all this work go to waste.
Make sure to keep this advice in mind so you can maintain your credit score abroad so that you'll come home in great financial shape.
Managing Bank Accounts While Overseas
If you're planning on traveling abroad for a long period of time or about to venture overseas for work, the question might arise: How should I handle my bank accounts?
Like making the shift between two countries that speak different languages, moving between countries that use different financial systems and methods of currency can be tricky.
You'll need to get a few things squared away before you travel.
You'll want a debit card that works when you arrive at your destination, an account from which you can easily withdraw funds, and a bank that will address your questions or concerns promptly.
Here are a few ways you can make sure your overseas experience goes smoothly:
Open an international Account
The simple solution to the "What to do when abroad?" question is to open a bank account that functions across borders.
A prime example of a cross-border bank account is HSBC Premier Checking.
HSBC's top checking account doesn't offer much in the way of interest (0.01%), but it comes with free access to the bank's International Banking Center.
Using HSBC's International Banking Center gives you access to 24-hour help lines around the world, along with a World MasterCard that comes with no foreign transaction fees.
Using a credit card without foreign transaction fees is key when shopping overseas because you can avoid paying extra to shop using a different currency, which is often an unavoidable consequence of foreign travel.
HSBC's International Banking Center is available to non-Premier HSBC customers for $200 a month and the Premier monthly fee is $50 unless you hold more than $100,000 with HSBC.
You could also open an HSBC Plus Checking account and receive half off your International Banking Center membership.
You could also open an international, or "offshore" bank account in your new country of residence that you could use outside of the U.S. One caveat:
If you hold more than $10,000 in the account, you should report it to the U.S. for tax purposes, according to Suite101.
Optimize your banking situation
You might not need to open a new account at HSBC or a similar institution if your current bank offers international services.
The banks that offer overseas services are usually large institutions with enough capital and customers to justify expanding their reach across the ocean.
For example, Chase has an International Financial Services division that can help American citizens manage their finances while they live overseas.
Chase Premier Platinum customers can use the bank's international services.
If you maintain a run-of-the-mill checking account and just want to use your debit card for day-to-day purchases in your temporary home, make sure you prepare your debit card for foreign travel.
Call your bank well in advance of your trip to inform the institution you will be using your debit or credit card overseas.
If you do not take this step, your bank will not flag your account for overseas use and your account might not accept any card charges.
To swipe or Convert?
You're going to spend money while abroad. But how you spend could depend on several variables.
First, find out what foreign transaction fees come with your credit or debit card.
In some cases (HSBC Premier Checking), you won't face these charges.
With many other accounts, using plastic to pay can come with charges.
Depending on your credit card issuer, your fee could sit in the 1% to 2% range, but be sure to check your fee schedule before you travel.
If your current situation comes with fees that are too high to stomach, you could consider converting your currency to cash or using travelers cheques.
Travelers cheques are inconvenient because they give you an extra thing to carry around, but they come with the benefit of being accepted worldwide.
You can request the cheques in various denominations and many are backed by American Express, meaning they are refundable within 24 hours if you happen to misplace them.
You may need to pay a fee when purchasing travelers cheques — this could vary from location to location.
If you decide to withdraw cash from ATMs, you should do some research and see whether your bank charges fees on foreign withdrawals.
Some banks offer customers fee-free withdrawals while others charge anywhere from 1% to 5%, meaning you might want to consider using plastic for everyday purchases.
An easy way to obtain foreign currency is by converting your funds online. Travelex, one of the world's largest money-transfer systems, currently offers commission-free transactions through its website.
You can use Travelex to stock up on foreign currency before your departure or transfer your left over foreign funds to U.S. Dollars upon your return to the states.