Deserve EDU Student Credit Card 2023 Review
Our review of the Deserve EDU student credit card looks at the rewards program, fees, and useful perks such as Amazon Prime Student and cell phone protection.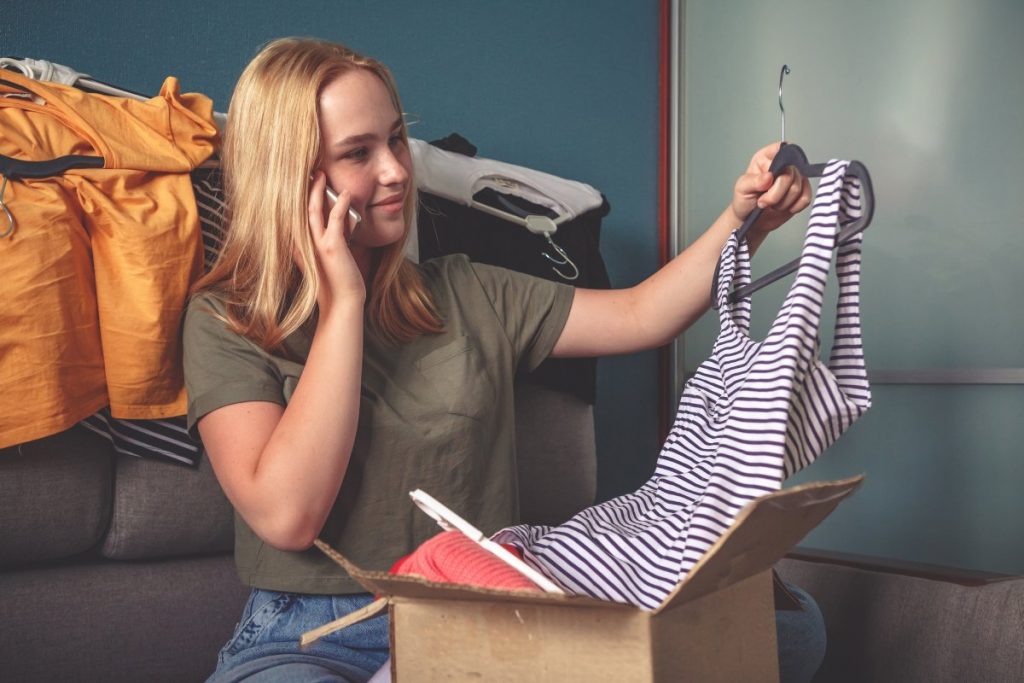 When you're a high school or college student, you're taking the last steps on the path toward adulthood and starting your career.
One important part of preparing yourself for the future is building your credit.
If you have student loans, you can build credit by making your monthly payments, but another great way to building credit is with a student credit card.
Many lenders offer cards that are easy for students to qualify for and that comes with nice perks.
The Deserve EDU Student Credit Card is one such student card, offering reasonable rewards and very useful perks that students can take advantage of.
Deserve EDU Student Credit Card Pros & Cons
Free Amazon Prime Student for One Year
Amazon is one of the most popular online stores and its subscription service, Amazon Prime, brings a bevy of perks including free shipping and access to streaming services.
Amazon Prime is worth the price tag for many people, but if you sign up for the Deserve EDU Student Credit Card, you can get your first year of Amazon Prime for free.
If you use your card to sign up for Amazon prime, you'll receive a statement credit for the amount of the subscription, up to $59.
It doesn't matter whether you choose monthly or annual payments, the statement credit will cover the cost of a full year.
Annual Fee
The Deserve EDU Student Credit Card does not charge an annual fee, so you can use the card and keep the account open for as long as you'd like without paying for the privilege.
Some credit cards charge an annual fee if you want to keep the account open.
This is especially common or premier reward and travel cards and card designed for people with less than stellar credit.
Most students won't be spending enough or traveling frequently enough to justify the expense of a luxury rewards card, so you want to aim to minimize the fees you'll pay to use the card.
Rewards
One of the best parts of using a credit card for everyday purchases is that you can earn rewards.
Many credit cards offer cash back, points, or airline miles for every dollar that you spend.
The Deserve EDU Student Credit Card keeps its reward structure simple. There are no bonus categories or complicated rules to keep in mind.
You'll earn a simple 1% cash back on every purchase that you make.
Card Perks
Beyond the free subscription to Amazon Prime Student, the Deserve EDU Student Credit Card offers some other valuable perks.
Cellphone protection
One major perk is free cell phone protection.
So long as you pay your phone bill with the card, you receive free insurance for your cell phone.
This insurance covers damage and theft, up to $600 per incident, and $1,000 per year.
If your phone gets stolen or damaged, this coverage can be enough to buy yourself a new phone without spending any money out of pocket.
Mastercard Platinum benefits
The card also comes with standard MasterCard benefits, including identity theft protection and MasterCard Global Service, which can help you replace or card or provide an emergency cash advance while you're abroad.
No SSN needed
Another great perk is that you don't need a Social Security number to apply.
That means:
International students can get the card to use while they're in the United States.
No foreign transaction fees
For Americans looking to study abroad, the card charges no foreign transaction fee.
That can make it much easier to pay for everyday expenses if you do wind up spending a semester in another country or go on an exciting spring break or summer trip.
How it Compares
Student credit cards are popular. The Deserve EDU Student Credit Card is far from the only one on the market.
You should take the time to compare multiple cards so you can find the one with the best perks and rewards for your spending habits.
Journey Student Rewards Credit Card from Capital One
The is Capital One's primary student credit card.
One benefit of the card over the Deserve EDU card is the rewards. You'll earn 1% cash back on every purchase, plus a bonus .25% if you pay your bill on time. This means you'll earn slightly more from the Journey Student Rewards card.
The card also offers automatic credit limit increases after you make a set number of monthly payments.
Another perk is access to CreditWise, which lets you track your credit score over time. This makes it easy to see how your score improves as you use the card.
The drawbacks of the card are that it might be more expensive to use. There's no annual fee but it carries a noticeably higher interest rate than the Deserve EDU card.
Read the Capital One Journey Student Rewards Credit Card editor's review.
Citi Rewards+ Student Credit Card
The is Citi's student card offering. Like most other student cards, it charges no annual fee and offers rewards.
With the card, you'll earn 2 ThankYou points for every dollar you spend at supermarkets and gas stations, plus 1 ThankYou point for every dollar spent elsewhere. ThankYou points are worth roughly a penny each, so this equates to 2% or 1% in cash back.
One perk is that Citi will round up the points earned from a transaction to 10 if you earn fewer than 10 points. That means you'll earn higher rates from transactions under $5 or $10.
The card also offers two signup bonuses: 2,500 points if you spend $500 with the card within three months of opening and a 10% rebate on points redeemed in the first year, up to the first 100,000 points redeemed.
The drawbacks of the card are that its interest rate is higher than the Deserve EDU card's and that it charges a 3% foreign transaction fee.
Still, the card can be a lucrative choice for students who don't expect to carry a balance or travel abroad.
Read the Citi Rewards+ Student Card editor's review.
The Final Verdict
The Deserve EDU Student Credit Card is a solid choice of credit card. It offers reasonable rewards and is easy for international students to apply for.
It's also a good choice for people who want to study abroad thanks to its lack of foreign transaction fees.
While it doesn't offer the rewards that some other cards do, the free year of Amazon Prime and free phone insurance are valuable perks that make it competitive with most of student cards on the market.
Overall, this card is best for students who want a simple card that they can use anywhere, whether they're at home or abroad.