Citi Rewards+ Student Credit Card 2023 Review
Our review of the Citi Rewards+ Student Card analyzes the credit card designed for students who want to earn rewards at supermarket, gas stations, and more.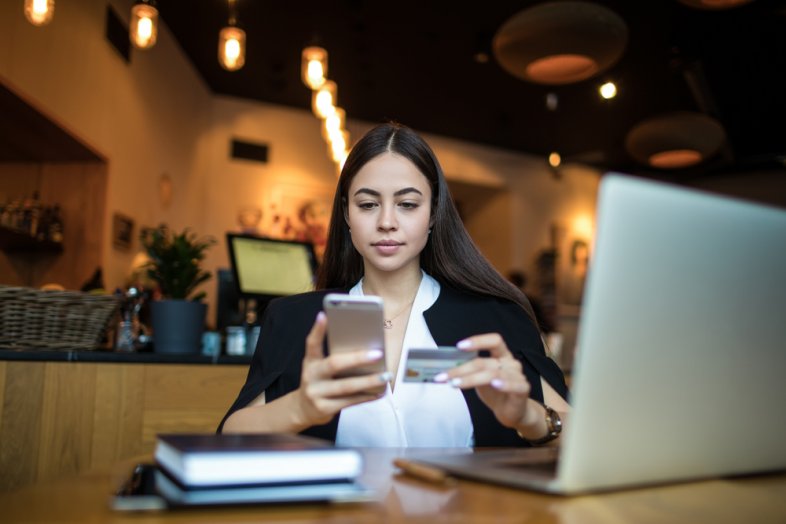 College students often become responsible for paying for things on their own. Typically, a student credit card is considered -- it also helps build credit.
The problem:
Students commonly don't have established credit and lack of income can make it difficult to qualify for a credit card.
The is a card designed specifically for students.
It's easier to qualify for than a standard credit card and offers rewards aimed toward students.
Citi Rewards+ Student Card Pros & Cons
Strong Rewards Potential
Rewards are right in the name of the Citi Rewards+ Student Credit Card, so it makes sense that it offers great rewards and lots of ways to use your points.
Citi frequently offers a signup bonus that gives you a lump sum of points after you spend a certain amount within a few months of getting the card.
For ongoing rewards, you'll earn:
2 points for every dollar that you spend at supermarkets and gas stations (up to $6,000 in spending each year)
1 point per dollar spent everywhere else.
As a bonus, Citi will round up your earnings to the next 10-point increment.
That means:
A $3 purchase at your favorite coffee shop will earn you 10 points. A $52 supermarket purchase gives you 110 points.
Because students are always on the go and need to make small purchases, the round-up really accelerates your earning potential.
Rewards redemption
The card offers Citi ThankYou points which you can redeem for gift cards, cash back, merchandise, flights, hotels, cruises, and more.
You have the flexibility to choose how you'll use your points and you can pool your points with other Citi cards that you have.
You'll also get rewarded when you redeem your points.
Citi offers a 10% rebate on point redemptions for the first 100,000 points you redeem every year.
No Annual Fee
Students don't have a lot of extra money to spend, so the last thing a student wants to deal with is credit card fees. 
The Citi Rewards+ Student Credit Card does not have an annual fee, so you can earn rewards without paying for the privilege. It also keeps its other fees low, charging 3% for balance transfers.
Citi Entertainment
Cardholders get complimentary access to Citi Entertainment.
This gives you early and special access to tickets to popular events, such as sporting events, concerts, or plays.
You can also get dining benefits and access to complimentary moving screenings.
How It Compares
Credit card companies like building relationships with students because they can turn into lifelong customers.
That means that there's no shortage of student credit cards on the market.
If you're thinking about applying for the Citi Rewards+ Student Credit Card, you might want to consider one of these competitors as well.
Journey Student Rewards from Capital One
The is perfect for students that want to keep it simple and track their progress as they build credit.
The card offers a flat rate of cash back: 1% on every purchase. You'll get a 25% bonus when you pay your bill on time, giving the card a true cash back rate of 1.25%. There are no bonus categories to worry about.
The card starts with a small credit line, but Capital One will automatically consider you for a higher credit line in as little as six months.
If you want to monitor the growth of your credit, you can use CreditWise, a free service that gives you regular updates about your credit report. You can see the different factors impacting your score and get advice on how to boost your score over time.
If you want to study abroad, the card also lives true to its Journey branding. The card does not have a foreign transaction fee, so you can keep earning rewards while overseas.
Discover it Student Cashback
The Discover it Student Cashback card is one of the best rotating category cards for students. It offers 5% cash back on a category of spending that rotates quarterly, plus 1% cash back on all other purchases.
Some past bonus categories include Amazon.com, restaurants, and grocery stores, so you're bound to be able to take advantage of the bonus rewards.
As a bonus, Discover will double the cash back you earn during your first year with the card, letting you earn 10% on bonus categories and 2% everywhere else.
Strong students also get to benefit from Discover's good grades benefit. You'll get a $20 statement credit for each year that you maintain a GPA of 3.0 or above.
Discover it Chrome for Students
If you'd rather have a card that offers the same rewards year-round, the Discover it Chrome for Students has all the benefits of Discover's other student card without the rotating bonus category.
Instead, you'll earn 2% cash back at restaurants and gas stations and 1% cash back on everything else. This card still offers a first-year cash back match and good grade bonus.
If you want more predictability in your rewards or expect to spend a lot of gas and restaurants, this is a great card.
The Final Verdict
The Citi Rewards+ Student Card is a great choice of credit card if you're looking for flexible rewards and high earning potential.
The point round-up makes even small purchases rewarding, making it easy to stock up on points.
The card's redemption rebate also makes it easier to reach your next redemption, making this card one of the most rewarding student cards on the market.
It's also a great choice of card for students who want to start building a relationship with Citi so that they can apply for Citi's other cards, such as the Citi Double Cash card.
ThankYou Points are transferable, meaning you can stock up on rewards and redeem them once you can qualify for one of Citi's premium cards.