What to Do Before Renewing Your Homeowners Insurance Policy?
If you're homeowners insurance policy is about to renew, take these steps to ensure that you maintain enough coverage at the lowest premiums.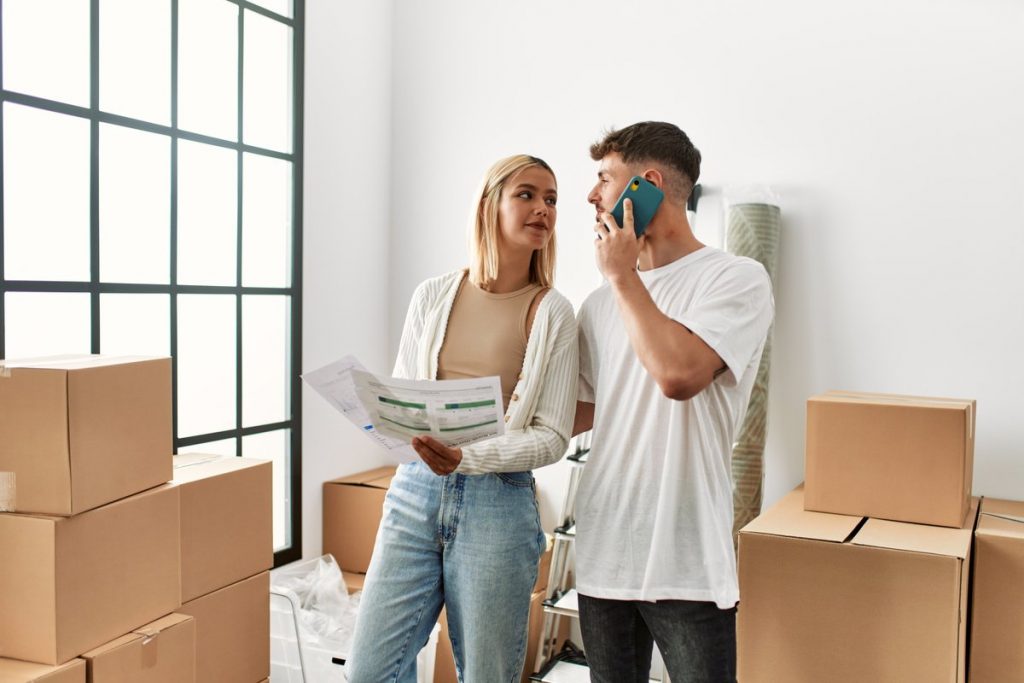 Home insurance is a policy that protects your property from losses and damages. It's not required by law, but your mortgage lender will likely require proof of a policy before closing.
Like other types of insurance, a home insurance policy renews each year. Your provider will send renewal information prior to your renewal date.
Yet, some homeowners allow their policies to auto-renew without giving any attention to possible changes.
Regardless of whether you have a good relationship with your provider, here are a few steps to take before renewing a policy.
When Do You Receive a Home Insurance Renewal?
Your home insurance provider will send policy renewal information about 30 to 40 days prior to the end of your term. The renewal has information about your new term (effective date and end date), as well as information about changes to your policy or premium.
This allows ample time to review your policy changes, ask questions, and update your home insurance coverage, if necessary.
If you accept the changes—and you want to keep the same provider—no further action is required on your part. The policy will renew automatically.
But sometimes, it makes sense to adjust a policy before your renewal date. And if your premium increases, you might shop around and get quotes from other providers.
Home Insurance Renewal Checklist
Here's a simple checklist to ensure you maintain proper coverage, at an affordable price.
1. What's your new insurance premium?
Your home insurance renewal letter will provide information about premium increases.
Often times, home insurance premiums are paid from an escrow account. So if your insurance premium increases from one year to the next, you can expect a slight increase of your mortgage payment.
Similarly, your mortgage payment might decrease if your home insurance premium decreases.
But although you can expect some fluctuation from year-to-year, it's important to understand "why" an insurance premium increases.
Common reasons include filing a recent insurance claim. Additionally, your premium might increase if your credit score drops.
Even though insurance companies don't report to the credit bureaus, they might pull your credit to determine your rate. Homeowners with the highest scores typically qualify for the lowest rates.
Also, your provider might increase your premium as your home ages. Or if natural disasters start to occur more frequently in your area.
If your renewal letter doesn't note the reason behind an increase, contact your insurance agent and ask questions. Depending on the extent of the increase, it might be wise to shop around and compare rates with other providers.
2. Has your policy changed?
When you receive a renewal letter, it's also important to look for any changes to your policy.
Insurance companies reserve the right to modify your coverage, meaning they can exclude items previously covered under the policy. So as your home ages, compare your old policy with the new.
Insurance providers conduct home inspections as a property ages. And if your roof needs significant repairs or replacing, they might increase your premium, or exclude roof damage from the policy.
Also, check to make sure your dwelling coverage hasn't changed.
If the cost of building materials increase in your area—maybe due to inflation or the age of your home—it'll cost more to repair or completely rebuild your home. And if so, your provider might increase your dwelling coverage, thus increasing your premium.
Your home insurance deductible can also change over time. Do you live in an area prone to windstorms? If so, your provider might apply a separate deductible to these events. This includes hurricanes, tornadoes, and other named storms.
Instead of a flat rate deductible, the deductible for windstorms might be a percent of your home's insured value.
3. Will the company renew my policy?
Keep in mind that your home insurance provider might decide "not" to renew your policy.
Unfortunately, this is common in areas hit hard by natural disasters—hurricanes, tornadoes, and even wildfires.
Your provider might also refuse to renew your policy if you have a restricted dog breed in the home. Or if they deem the property unsafe.
In these events, you can shop around and get a policy with another company. You can also contact your state's department of insurance and ask about Fair Access to Insurance Requirement plans (FAIR).
These are state-mandated programs that help homeowners who can't qualify for private insurance. If neither is an option, your mortgage company can secure insurance on your behalf. But unfortunately, this type of insurance is costly and offers limited coverage.
4. Should you update your home insurance?
A home insurance renewal is also the time to consider updating your current coverage.
Home insurance isn't one-size-fits-all.
Yes, every policy provides four basic levels of protection: dwelling coverage, personal property coverage, loss of use coverage, and liability.
But depending on your circumstances, a standard policy isn't always enough. To thoroughly protect your home and belongings, you might need to upgrade your coverage at some point.
For example, have you completed significant improvements or upgrades to your home? This can include finishing a basement or a room addition, adding a swimming pool, or upgrading the home with high-end materials.
If so, notify your home insurance provider and increase your dwelling coverage. You'll need enough dwelling coverage to completely rebuild your home.
If you don't increase your coverage—and you have to completely rebuild your home—the payout you receive from your insurance company isn't likely to cover upgrades to the home.
Also, you might need to update your insurance policy if you purchase expensive personal property.
Typically, coverage for personal property is about 50 percent to 70 percent of dwelling coverage. However, the policy only covers some items up to a certain amount. So if you have high-value items like jewelry, artwork, or collectibles, you might need a personal property rider or endorsement to ensure you're fully covered.
Keep in mind, too, that a standard policy usually includes about $100,000 of liability protection. If you have a lot of assets, you can increase this to $300,000 or $500,000.
For added protection, you can also buy an umbrella liability policy for up to $1 million.
Before renewing your policy, take a home inventory and estimate the value of your belongings. Based on this information, your agent can help decide whether it's time to increase your coverage.
How to Shop and Compare Insurance Providers
Here are a few tips when shopping around for a home insurance policy.
1. Get multiple quotes
Contact about three or four insurance providers to request a free rate quote. Once you have your quotes, compare the coverage with coverage offered by your current provider.
Review the monthly premium, the amount of coverage, and the deductible. Choose the policy that provides the most coverage at the most affordable price.
2. Bundle your policies
Bundling your insurance can also lower your premium. Some people have separate providers for their life insurance, auto insurance, and home insurance. But if you use the same provider for multiple policies, you'll save money.
3. Ask about security discounts.
Speak with your insurance agent for information on security discounts. You might save as much as 15 percent to 25 percent if you install a burglar alarm, deadbolt locks, or put a fence around your property.
4. Ask about other discounts
You might qualify for other discounts, too. For example, the insurer might discount your policy if you work in a certain occupation. Also, notify your provider if you no longer have a high-risk dog breed in the home. You can also get a discount after selling high-valuable items and removing riders from your policy.
5. Notify your mortgage company
If you switch home insurance providers, don't forget to notify your mortgage company. This is especially important if you pay your home insurance premiums through an escrow account.
6. Don't cancel your home insurance
If you've paid off your home, you can technically cancel home insurance. However, keeping your policy makes good financial sense. Without a policy, you would pay most damages and losses out-of-pocket.
Conclusion
Home insurance is recommended when you own a property, but it's just as important to regularly review your policy and maintain adequate protection.
This can limit your out-of-pocket expense after a major event, thus protecting your most valuable asset.