Why Did Your Homeowners Insurance Premiums Go Up So Much?
Learn about the most common reasons that your homeowners insurance premiums increased significantly -- and how you can take steps to bring them back down.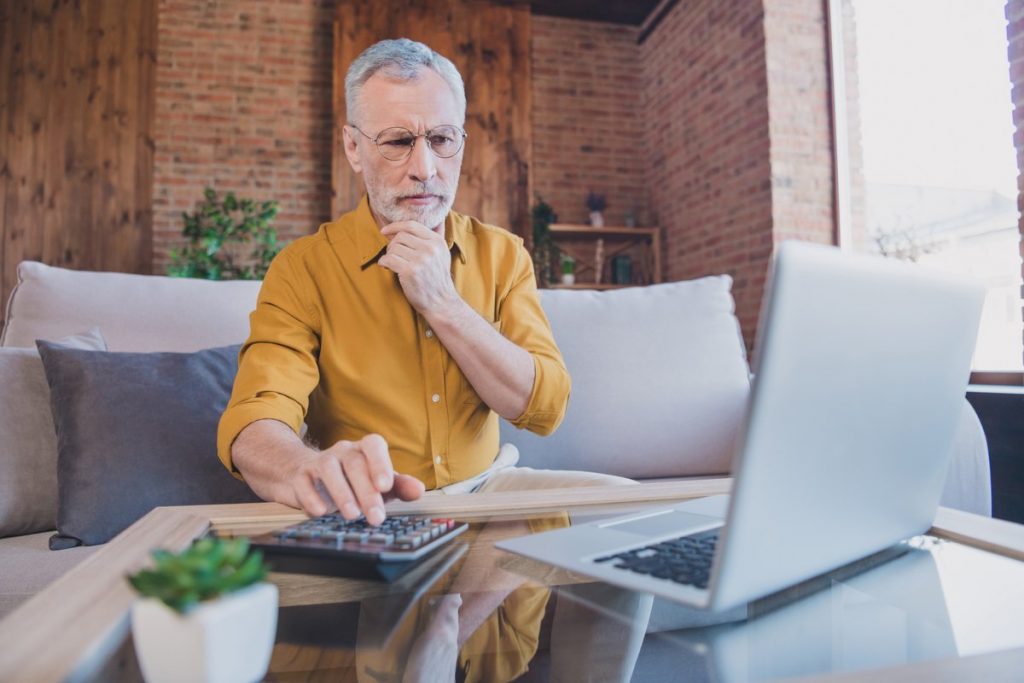 Homeowners insurance is an important policy because it protects your house against certain losses and damages. Policies cover different types of perils such as windstorms, theft, vandalism, and fire.
Insurance rates vary by state, typically ranging between $1,000 and $3,000 per year. For example, according to Insure.com the average annual cost of homeowners insurance nationally for a policy with $300,000 coverage and $1,000 deductible is $2,540.
Factors that determine premiums include the age of a house, location, and square footage.
But although home insurance providers base costs on these factors, premiums aren't set in stone. So from time-to-time, you might notice a change in your premium.
Payments can decrease or increase, with some increases being as much as 2 percent or 3 percent.
Here's a look at common reasons why homeowners insurance rates go up.
1. Higher Construction Costs
Home insurance premiums include several parts, with dwelling coverage being the most important component of a policy.
This covers your actual structure or home.
You'll need enough dwelling coverage to completely rebuild your home.
For this reason, your homeowners insurance premium is partly determined by how much it'll cost to rebuild your home, with the cost based on local construction materials and labor.
Of course:
The cost of construction materials and labor doesn't always remain the same from year-to-year.
Over time, these costs can increase.
Reasons for an increase can include higher demand and supply shortages. And when the cost to rebuild your home skyrockets, so does your home insurance premium.
Prior to renewal, you'll receive information about an upcoming price increase from your homeowners insurance company.
2. You've Upgraded the Property
The cost to rebuild your home can also increase after certain home renovations.
Some homeowners significantly improve their homes with high-quality materials.
Maybe you updated your home's kitchen or finishes with designer or luxury-grade materials. Or maybe you increased the square footage of your home, perhaps with a room addition or finishing your basement.
Either way, these upgrades can increase the cost to completely rebuild your house after a major disaster.
To ensure proper coverage, contact your insurance provider to increase your dwelling coverage after a home renovation.
3. Your Home Needs Updating
It might come as a surprise, but home insurance companies conduct periodic home inspections before renewing some policies. They won't come inside the home.
Instead, it's an exterior inspection.
They'll inspect your home's foundation, the roof, and exterior walls.
Depending on the age and condition of the home, your provider might require certain updates. And typically, they'll give you 30 to 45 days to complete these updates.
If you don't complete the updates, the company might increase your home insurance premium, or refuse to renew your policy.
Properly maintaining your home and keeping your property's exterior in good condition helps avoid a premium hike.
Consider getting your foundation inspected if you notice cracking, and replace your home's roof every 20 to 30 years.
4. Increase in Local Crime
Even if you haven't filed an insurance claim for theft, your home insurance provider might increase your premium.
This is likely if there's an increase in burglaries in your ZIP code or neighborhood.
Maybe several of your neighbors have filed claims for burglaries in recent years. This puts your property in a high-risk category, prompting a premium increase.
5. You Have Attractive Nuisances
Be mindful, too, that some additions to your property are considered a safety hazard by insurance companies. These include any item that can cause bodily injury.
You're required to notify your insurance provider if you install a swimming pool, swing set, or a trampoline on your property. If so, you'll likely need to increase your liability coverage.
Liability offers protection if someone's injured on your property. It can pay their medical bills and a court-ordered award.
A standard homeowners insurance policy typically comes with $100,000 of liability protection. But if you have safety hazards on the property, you might need to increase your liability coverage to $300,000 or $500,000.
You can even get an umbrella liability policy for up to $1 million.
6. You Have Too Many Claims
Even though homeowners insurance protects against losses and damages to your property, filing too many claims in a relatively short period can also trigger a premium hike.
Your insurance company might raise your premium if you have more than two claims within a three-year period.
To avoid a higher premium (and losing your coverage), you can cover less expensive damages yourself.
7. You Have a High-Risk Dog Breed
Home insurance companies will also request information about pets living on the property. And unfortunately, if you own a restricted or high-risk breed, your insurance provider will either increase your premium or refuse to renew your coverage.
High-risk dog breeds include those with a history of being aggressive to humans or smaller breeds of dogs. These can include:
Pit Bulls
German Shepherds
Chows
Alaskan Malamutes
Doberman pinschers
Great Danes
Before getting a dog, speak with your homeowners insurance company to see whether a certain breed will impact your premium.
8. Lower Credit Score
Your home insurance premium might also increase if there's a decrease in your credit rating.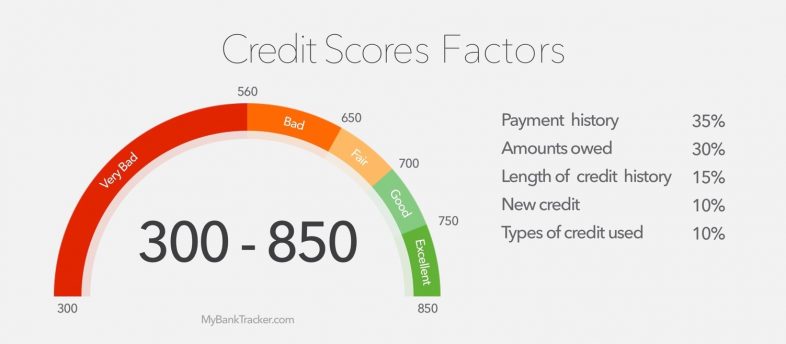 Even though you're not financing insurance, companies will use your credit history to determine your insurance rates.
Individuals with higher credit scores are more likely to pay their premiums, so they typically receive a bigger discount.
9. Carrier Losses
If your insurance company insures a large number of homes in your area, they might raise premiums after a major incident—winter storm, wildfire, or windstorm.
When insurance providers pay a lot of claims after an event, they raise rates to help offset their loss.
Tips on How to Reduce Your Homeowners Insurance
If your home insurance company increases your premium, you might end up paying hundreds more each year. Some rate increases are beyond your control.
Luckily, you can take several steps to lower premiums.
For example:
Ask for a loyalty discount
If you've been with the same home insurance provider for at least five years, contact the provider to see if you're eligible for a loyalty discount.
These discounts might range from 10 percent to 15 percent.
Get a multi-policy discount
You can also receive a discount if you have more than one policy with the same insurance company. This includes getting your home and auto insurance with the same provider.
Discounts vary, but range from 20 percent to 30 percent.
Improve your credit score
Taking steps to improve your credit rating can also reduce your home insurance premium.
Tips to improve your credit include paying down debt, paying your bills on time, and disputing errors on your credit report.
Increase your insurance deductible
Many home insurance policies have a $500 deductible. This is what you'll pay out-of-pocket before your insurance pays a claim.
Just know, the lower your deductible, the higher your insurance premium. If you have enough in savings, consider increasing your deductible to $1,000 or $2,000.
Add storm features
Take steps to reduce the likelihood of filing a claim after a wind storm. This includes installing shatterproof glass, storm shutters, and storm-resistant shingles.
Add a burglar alarm
If you live in a high-crime area, reduce your insurance premium by adding safety features. Install a burglar alarm, deadbolt locks, or a fence around your property.
When Does It Make Sense to Shop for Another Insurance Company?
While some home insurance companies increase your premium as your risk increases, others might refuse to renew your policy altogether.
If so, you'll need to shop for a new home insurance provider.
Your insurance company might cancel your coverage if you have a restricted dog breed in the home.
In this situation, you'll need to find an insurance company that allows your particular breed. Then again, an insurance company might cancel your policy if your roof doesn't pass their inspection. Yet, another insurance company might willingly write a new policy.
Depending on your risk level, though, it might be impossible to find another insurance carrier. If so, you'll need to purchase home insurance through government programs like FAIR (Fair Access to Insurance Requirements Plan).
These insurance plans are subsidized by insurers and taxpayers. This way, you're able to buy homeowners insurance if you're turn down by private insurance companies.
But even if you're able to get private homeowners insurance, you should shop around and compare rates every year. This ensures that you're getting the best deal.
Premiums vary from company-to-company. Although your current company might increase your premium, another company might keep your rate the same.
Conclusion
Homeowners insurance is an important policy because it protects a valuable asset. Yet, premiums can increase from year-to-year.
Different reasons contribute to these increases, so it's important to understand the reasons behind higher costs.
If you can lower your risk level, you might be able to keep your old rate. If not, you can shop around and see what other providers offer.