Florida Car Insurance: Getting Coverage at the Lowest Rates
See the average rates for car insurance coverage for Florida drivers based on coverage levels, location, and insurer -- know how to find the lowest rates.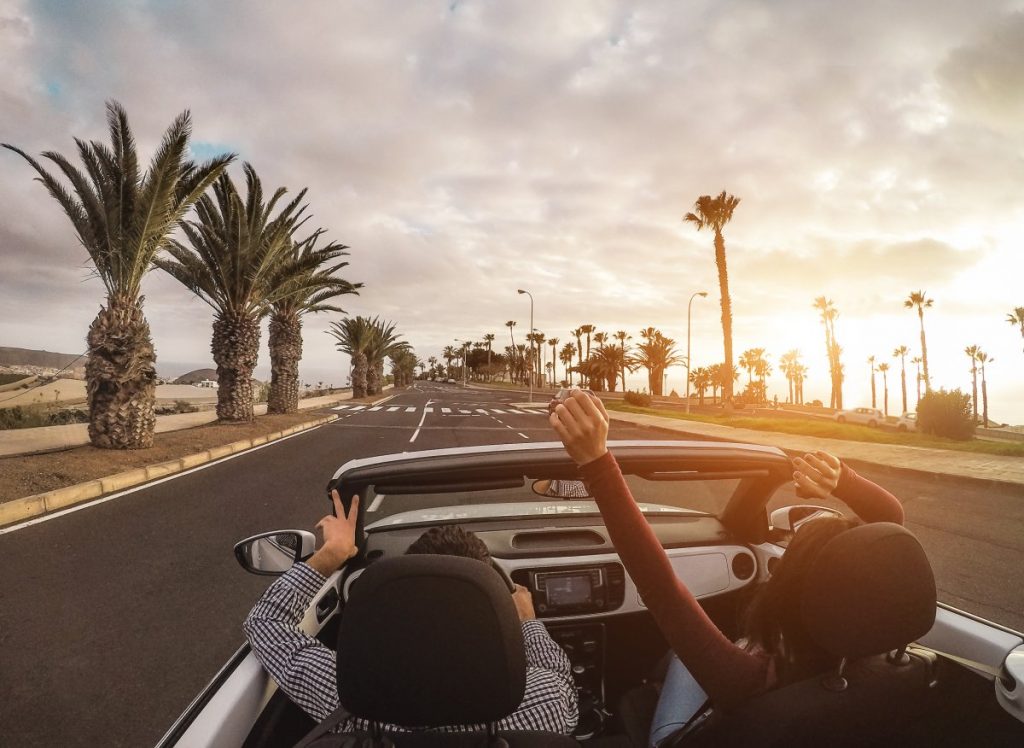 Florida is one of the five most expensive states for car insurance.
Severe weather (think hurricanes), a large population, and plenty of tourists and college students contribute to the cost.
But the state also has the highest percentage of drivers who are uninsured, at 26.7%.
Because of the high cost of car insurance in Florida, you'll need to do whatever is necessary to minimize your premium. But at the same time, you'll need to be careful not to carry too little coverage.
In this guide, we're going to help you navigate the delicate balance between cost and coverage for car insurance in Florida.
Average Car Insurance Rates in Florida
As helpful as it may be to know the average rate of car insurance in Florida, it should serve only as a baseline.
It's important to note that averages won't apply to you based on the premium you decide to go with and the variables that will involve.
Statewide average premiums in Florida for three popular car insurance coverage levels (all premium information comes from our sister site, CarInsurance.com.)
"Full coverage" –100/300/100***, with comprehensive and collision coverage, including a deductible of $500: $2,162 per year
Liability only, with 50/100/50: $1,100 per year
Liability only, using the state minimum coverage levels: $828 per year
Coverage levels
The numbers "100/300/100" refer to liability coverage levels.
The first number represents bodily injury or death to one person in a single at-fault accident.
The second number represents bodily injury or death to two or more people in a single at-fault car accident.
The third number refers to property damage caused to other vehicles in an at-fault accident.
Full coverage also includes collision and comprehensive coverage, which pays for repairs to your vehicle no matter who is at fault.
Factors that Will Affect Your Florida Car Insurance Premium
Below are seven of the most important factors that will determine the premium you'll pay for Florida car insurance.
Gender
This factor is more important if you're under 25, but at higher ages, there's little difference if you are a man or woman.
For example, a 19-year-old woman in Miami will pay $532 per month for full coverage, while a 19-year-old man will pay $609 per month for the same policy.
Your age
The best car insurance premiums are available for drivers between the ages of 26 and 65.
If you're under 26 or over 65, you'll pay higher rates.
Those will be dramatically higher if you're on the younger end of the range, and only slightly higher if you're over 65.
For example, an 18-year-old male driver living in Tallahassee will pay $511 per month, or $6,132 per year, for 100/300/100 coverage. But a 30-year-old male with the same coverage will pay just $154 per month, or $1,848 per year.
A 75-year-old man with the same coverage, also living in Tallahassee, will pay $166 per month, or $1,992 per year. It's only a little more than a 30-year-old male will pay for the same coverage, but it shows how car insurance premiums rise after you reach 65.
Driving history
Your driving history will play the biggest role when it comes to your insurance premium.
Younger drivers lack a driving history which is why their insurance premiums are so high.
Typically, your driving record will be considered for the past three years.
That said:
Violations fall off your record after that time has passed.
Speeding no more than 15 miles over the limit will produce a 27% premium increase, while speeding 30 or more miles over the limit will increase your premium by 46%. The average increase in Florida is 61% for a DUI/DWI first offense (subsequent offenses will be much higher and carry serious penalties).
Premium increases based on at-fault accidents can have a similar effect.
A typical car insurance premium in Florida will increase by 35% after an accident claim that's determined to be your fault.
That's just an average because your actual premium increase will vary based on the dollar amount of any property damage claim, or whether or not the accident resulted in bodily injury.
Credit history
Insurance companies have determined that credit history is a factor in calculating car insurance premiums.
Industry studies indicate there is a correlation between drivers with a poor credit history and high-risk driving.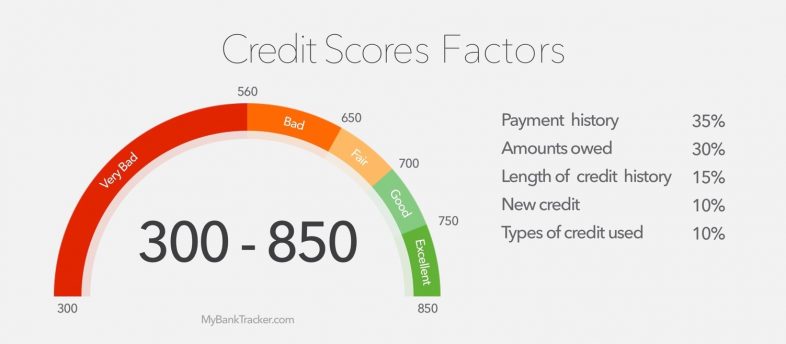 Coverage amount
Earlier we disclosed significant variations in statewide average premiums based on popular coverage limits.
Once again, a policy with liability limits of 100/300/100 is $2,162 per year.
Meanwhile, liability coverage limits of 50/100/50 drop to $1,100 per year, while coverage for state minimum liability limits is $828 per year.
But be careful using coverage amount as a savings strategy. Your liability limits should roughly match your net worth.
For example, if you have a net worth of $250,000, you'll want to go for 100/300/100 coverage.
If your policy limits are lower than that, you may need to come out of pocket for the difference on a major claim or lawsuit.
Vehicle(s) covered
The age of your vehicle is a major factor.
An older vehicle will usually cost less than a brand-new vehicle to insure. And the more expensive a vehicle is, the more it will cost to insure.
Furthermore:
Brand-new cars or certain vehicle types, like SUVs, pickup trucks, sports cars and luxury cars will cost more to insure than a 10-year-old sedan.
One major difference being that the older vehicle may not require collision and comprehensive coverage.
The insurer
The company you purchase car insurance from is quite possibly the most underrated premium factor.
But the annual premiums between two companies providing essentially the same coverage can vary by thousands of dollars.
Below are the average statewide premiums for full coverage (100/300/100) by six major carriers operating in Florida:
USAA: $1,111 per year
Geico: $1,701 per year
State Farm: $1,912 per year
Progressive: $2,443 per year
Allied Property & Casualty: $2,768 per year
Allstate: $3,049 per year
Notice that Allstate, the most expensive provider, charges premiums that are about three times higher than USAA, the lowest cost provider.
Average Florida Car Insurance Rate Based on City
Even within the same state, there can be major variations in premium levels from one city or town to another.
With the statewide average premium at $2,162 in Florida for 100/300/100 coverage, average premiums on a local level are as follows:
Daytona Beach: $1,880
Jacksonville: $2,105
Miami: $3,094
Naples: $1,799
Orlando: $2,144
Pensacola: $1,929
Tampa: $2,835
Tallahassee: $1,841
Generally speaking, car insurance will be higher for drivers in large metropolitan areas.
A quick scan of the list above shows Miami and Tampa have much higher rates than other cities.
This is because a larger concentration of people means more traffic and more potential for accidents.
If you live in a remote small town or rural area, your rate will be even lower than those listed above.
What are Auto Insurance Laws in Florida?
Florida is a "no-fault" car insurance state. That makes car insurance requirements different from other states.
Minimum car insurance requirements in Florida are as follows:
$10,000 property damage liability
$10,000 personal injury protection (PIP)
PIP insurance pays for medical expenses, loss of essential services, loss of income and funeral expenses.
The coverage extends to you, your passengers and other authorized drivers of your vehicle who are injured.
However, it will not provide coverage for damage to your own vehicle. You'll either need to recover from the at-fault driver's insurance liability coverage, or on your own policy if you have collision coverage.
Florida does not specifically require bodily injury liability coverage.
However, many insurance carriers require it as part of your policy.
It's strongly recommended because it will cover medical claims by the other driver when you are at fault in an accident. PIP only covers you and any passengers in your vehicle, not those in another car.
Basic Information on Optional Coverages in Florida
As is the case in virtually every other state, there's a wide range of optional coverages available to add to your policy in Florida.
The most popular include:
Collision
While the personal property damage portion of a car insurance policy covers the cost of repairs to the other driver's vehicle when you are determined to be at fault, it will not cover the cost of repairs to your vehicle.
You can add collision coverage specifically for that purpose. If you have a loan or a lease on your vehicle, it will be required by your lender.
Comprehensive
This provision will cover your vehicle for damage sustained while it is parked.
This includes theft, damage from falling objects, and weather-related hazards, like storm damage.
Uninsured/under-insured motorist
In spite of state laws designed to prevent it, a large number of drivers have no car insurance. Many more have only minimal coverage.
This provision will protect you if you're involved in an accident with either type of driver.
This coverage is highly recommended because Florida has an unusually high percentage of uninsured drivers.
Umbrella coverage
If you need a higher level of coverage than is available with standard car insurance policies, you can take advantage of this option.
It can extend your liability protection into millions of dollars and is surprisingly inexpensive.
Other optional coverages include roadside assistance, rental car reimbursement, and towing and labor.
You should request a list of all policy options from any car insurance company you're working with.
Tips to Get the Best Rates
Below are the most popular strategies to get the best rates on car insurance in Florida:
Drive safely
Poor driving history can have the most impact on your premium.
Drive safe and avoid any violations or at-fault accidents.
A clean driving history for 3 years or more will provide you with the best rates available.
Shop for the lowest cost provider
Shop around and see who has the best rates. The difference in premiums between companies can be $1,000 or more s for the same amount of coverage.
Complete a safe driver course
If you have a poor driving history, your insurance company may allow you to complete an approved safe driver course.
That may minimize the damage from your driving history and give you a better rate.
Don't keep more liability coverage than you need
If you're new to driving, full liability coverage may not be necessary. The state minimum may be enough.
Take advantage discounts
Check with your insurance company to see how many discounts they have available. Take advantage of any and all that apply to you.
Keep your credit clean
Keeping your credit clean for at least the last two or three years will help you secure a better rate.
Bottom Line
With Florida being one of the most expensive states to have car insurance in, it's important to not only find the lowest premium but also the most coverage you can afford.
Take advantage of the tips above to keep your policy affordable without compromising coverage levels.