Switching Car Insurance and Save on Premiums: A Step-by-Step Guide
Learn how to switch car insurance carriers properly to ensure that you maintain the right amount of auto coverage while also saving on your policy premiums.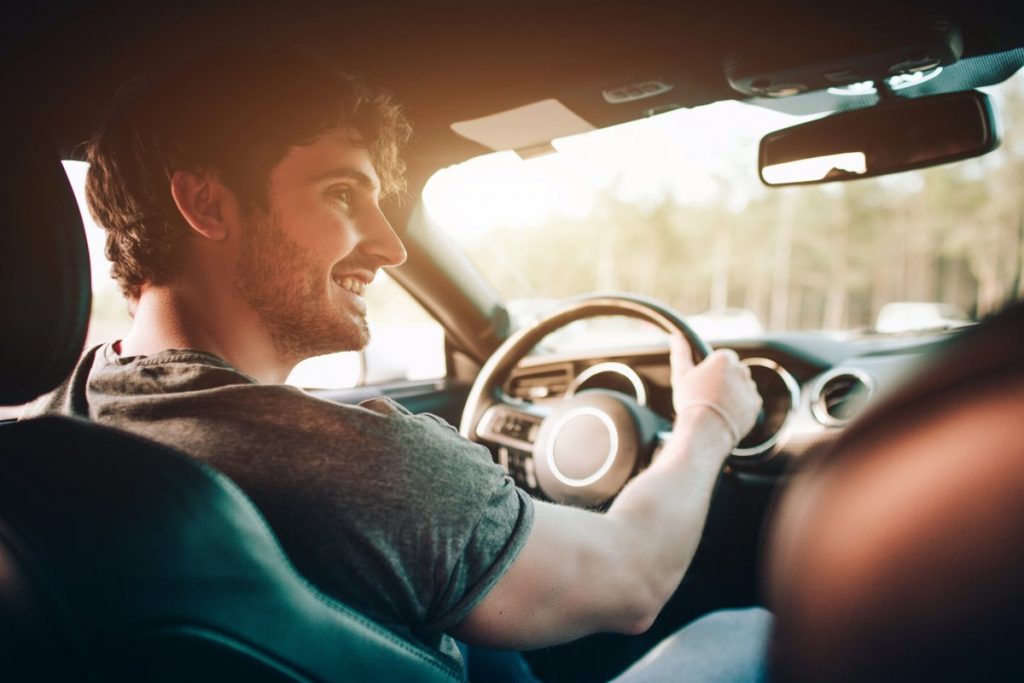 Switching car insurance companies is a process most drivers are quite familiar with.
Though an increase in premium is the most typical reason why consumers change carriers, there may be other times when it becomes necessary.
But switching car insurance policies should never be done in a haphazard fashion.
Since car insurance is a legal requirement in nearly every state, you should make sure you have your "ducks in a row" to avoid potential penalties and other hazards.
We've prepared this step-by-step guide to better prepare you for the next change in carriers.
It'll be especially important if you haven't made a change in a few years.
When It Makes Sense to Switch Car Insurance Policies
Once again, the most typical reason drivers switch car insurance policies is because of an increase in premiums.
But that doesn't necessarily mean you should make a change.
If there's a reason for the increase in your premium related to your recent driving history or a change in your circumstances, you may not see much of a decrease in your premium by switching carriers.
That said:
Companies sometimes increase their premiums across-the-board because of a rise in claims paid out in your state or ZIP Code.
Other times, they may simply be looking to reduce their exposure in your area and use premium increases as a way of discouraging new applications.
If either of these situations occurs, it'll make sense to switch car insurance policies.
Some other triggers for switching policies include:
A bad experience with your current carrier
If you recently filed a claim, and the company's response was slow and/or inadequate, that may be the sign to look for a different carrier.
A negative change in your credit score
Though it's not commonly known among consumers, insurance companies do consider your credit score as a factor in determining your premium level.
However, not all companies give as much weight as others.
If your credit score has recently fallen, and your current carrier raises your premium in response, you may want to shop for another company that's less concerned about your credit rating.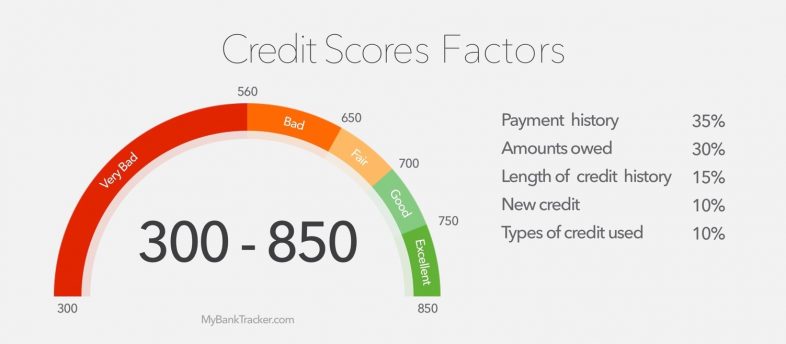 A change in your circumstances
This can include adding a new driver, such as a new spouse or a child who reaches driving age, moving to a new location, or adding a new vehicle to your policy.
A single change in your personal profile could cause an increase in your premium. That may be the sign it's time to shop.
Switching Insurance Mid-policy vs. End of Policy
In many cases, it won't matter when you switch policies.
You can either choose to make the change when your current coverage term ends or at any time before.
But, be aware:
Your current policy may have a penalty provision buried somewhere in the fine print. Some – but not all – car insurance companies can charge penalties if you terminate the policy before the term ends.
This penalty can take various forms.
One company might charge a flat fee of say, $50, while another imposes a percentage fee. The percentage may be based on the premium amount due through the end of the term.
For example, if the term of your policy is six months, and you cancel after 3 ½ months, they may charge you a 10% penalty based on the premium that would cover the remaining 2 ½ months.
A penalty is not universal, as most insurance companies will allow you to terminate your policy without penalty.
But, you should investigate to make sure you're aware of any penalty your carrier might charge.
Refunds on prepaid policies
In most cases, even if you've prepaid your policy, your carrier will refund the amount paid for the months following cancellation.
If you've prepaid the policy for six months, and cancel after four months, you'll typically get a full refund of the remaining two months.
Tips to Consider When Switching
Switching car insurance companies is never an if, but a when.
And when you do, keep the following tips in mind:
1.  Don't cancel until new policy is lined up
You should have a new policy in place as of the very day you cancel your current policy.
In fact, even missing a single day could cost you.
First, should there be a gap of even one day between policies, you could experience an accident and have no coverage.
Don't think this can't happen!
My wife got into an accident on the first day of a new policy. The accident was covered because we had the policy in place. But had we let a few days go between policies, we may have paid out-of-pocket. That could be your outcome – just for missing one day.
Second, having car insurance is a legal requirement in every state except New Hampshire.
If you're stopped by the police on the day (or days) when there's no coverage, you can pay a stiff fine and even lose your license.
2.  Shop among several insurers
This makes sense any time you're buying car insurance, but especially when you're about to switch from one company to another.
If you're going to make a change, make sure it's for the biggest premium advantage. You won't know that unless you shop among several providers.
The last thing you want to have happen is to switch car insurance companies only to learn of another with a lower premium rate just three months later. If that happens, you'll go through the whole process all over again.
3.  Be sure the new Carrier has a good claims rating
When shopping for a new car insurance company, low premium should never be the only deciding factor.
The willingness of a company to pay a claim is at least equally important.
Look:
The whole purpose of car insurance is to pay a claim when you're involved in an at-fault accident.
If a company has a poor reputation for paying claims, it won't matter how low their premium is.
You can largely determine the willingness of a car insurance company to pay claims by checking the company with the J.D. Power 2020 U.S. Auto Insurance Satisfaction Study. The satisfaction study includes customer experience with each car insurance company, but also the all-important category of company response in paying claims.
4.  Ensure the same coverage
This gets down to the apples-to-apples comparison.
For a new policy to be less expensive than your current one, it will need to provide the same coverage levels.
But if the premium is less because the new company is offering lower liability limits or eliminating certain coverage options, it's really not less expensive.
You may be able to reduce the premium on your current policy by making similar adjustments to your coverage level.
5.  Discounts – gained or lost
When switching car insurance carriers, consumers are often focused on the discounts offered by that company.
That's a major part of the reason why one company may have lower premiums than another.
But be careful when it comes to discounts. While you may gain certain discounts with a new carrier, you may lose important discounts included in your current policy.
For example, some car insurance companies provide loyalty discounts. They may discount your premium by 10% or more if you have been with them for three years or five years continuously. You'll lose that discount with another company, either because they don't offer it, or because you'll be starting all over with the new policy.
Another example is bundling.
Most car insurance companies offer discounts for bundling your coverage with other policies with the same company.
But the problem may come in a change in the premium of your other policies.
For example, your current company may be giving you a 20% discount for bundling your home insurance. That home insurance policy may be costing $100 per month. But when you switch to another company – which offers a similar discount – their home insurance policy is $150.
If you bundle, you may need to get simultaneous premium quotes on all policies included to know if you're really saving money.
6.  Give current provider a chance to match new quote
Though you may be tempted to change carriers as soon as you get a better premium rate from another company, it may be worth your while to give your current carrier one more shot at retaining your business.
If they want to keep you as a customer, they may agree to match the new quote, or at least come close.
You may decide you don't want to change carriers if the premium reduction with the new company is no more than 2% or 3%.
7.  Get final numbers before making the switch
When you're out shopping for car insurance quotes, remember it's nothing more than a quote. Not only is it not legally binding, but it may not be the final figure.
The new provider may be giving you a quote based on information you provide.
They won't have a final premium number until they've run a background check, which will include investigating your driving history with the department of motor vehicles, running a credit report, and other checks.
If you're changing providers based on a quote, you may find you made a mistake when the final numbers are issued.
8.  Update your lender or lessor of the upcoming change
You and other members of your family are not the only parties who benefit from your auto insurance coverage.
Your lender or lessor also has a vested interest in the policy. They'll need to be named as lenders or lessor's in your new policy.
That's one of those details that seem small, but can have a major impact if you get it wrong.
For example, if your car is totaled in an accident, and the new policy doesn't have updated information on the lender or lessor, they may pay the wrong party. Though you may be able to get that straightened out over time, it may take many months and even have a negative effect on your credit score.
9.  Get your new ID cards immediately
This gets back to the legal requirement to have car insurance in nearly every state in the country.
As soon as your new policy is fully in place, make sure you have your new ID cards with you at all times when driving.
Bottom Line
Changing car insurance providers isn't particularly difficult – car insurance companies even make it easy by allowing you to apply online or over the phone by answering a few questions.
But you should still go into the process as a fully informed consumer.
Keep the above tips in mind the next time you decide to switch insurance carriers.