AAA (The Auto Club Group) Insurance 2023 Review
Our review of AAA (The Auto Club Group) Insurance looks the insurance coverages offered, notably the auto insurance and roadside assistance services.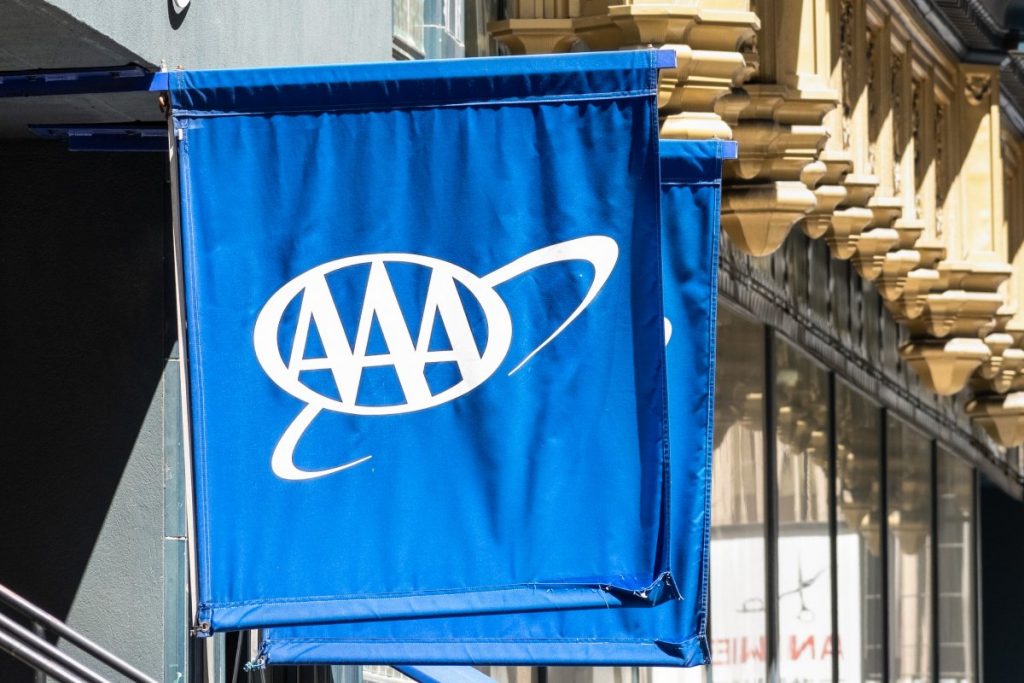 The AAA (The American Automobile Association) is a membership that is known mainly for its auto insurance coverage and roadside assistance. The Autoclub is made up of a number of affiliate clubs, the largest being The Auto Club Group (ACG.)
The AAA and ACG company names may be used interchangeably depending on where you are located but are one and the same.
Recently, a number of states and region-specific ACG clubs have undergone some reorganization while continuing to provide services under the AAA name.
Together, AAA and the ACG offer various levels and types of membership perks like roadside assistance, insurance, travel, and financial services.
If you want to learn more about AAA offerings and if they could be useful for you and your family, here's an overview of what they provide and the prices they charge.
AAA (The Auto Club Group) Insurance Pros & Cons
What is the AAA?
Initially, AAA was founded in 1902 as a lobbying organization to advocate for driver and passenger rights.
The goal of the organization was to support Americans' pastime of travel and exploration on American roads.
The company, now called an auto club, has grown to cover over 60 million members who receive insurance and other financial services through AAA's network of 25 individual auto clubs throughout both the U.S. and Canada.
Industry Ratings
Known as a top insurer and membership association, the AAA has garnered a number of awards for categories like value, customer services, and technology.
In 2020, AAA was named as one of five top auto insurance companies by Insure.com.
Also, 94% of AAA policyholders would recommend car insurance through AAA and 96% stated they would renew their policy.
In 2018, AAA, underwritten by CSAA Insurance Group, was named the highest-ranked auto insurance brand in the Southwest from the J.D. Power 2018 U.S. Auto Insurance Study. With an overall satisfaction score of 826 out of 1,000, J.D. Power analyzes this score as an indication of brand loyalty among AAA policyholders.
How Does AAA Membership Work?
The way AAA operates is slightly different from other insurers. With a membership, you are covered as a driver, no matter what car you drive.
Most people are familiar with the roadside assistance benefits, but there are other benefits and rewards offered through three membership levels: Classic, Plus, and Premier.
As a member of AAA, you can add others, like a spouse, to your membership at a discounted rate.
The company also offers auto insurance which can cover one or more specific vehicles.
Now:
In order to get an insurance policy, you must first be a member of AAA.
Once you are a member, you are eligible for both auto insurance and other policy types AAA offers:
Home & condo
Renters
Boat
Motorcycle & offroad
RV and RV trailers
Flood
Life insurance
AAA also offers a number of specialty insurance products including:
Foreign travel medical
Critical illness
Travel accident
Trip protection
Short-term medical
Long-term care
Wedding
Pet health coverage
You can purchase AAA insurance through either an exclusive AAA agent or an independent insurance agent (like a broker.)
Some insurance policies are offered directly with AAA and others may be offered through AAA partners or affiliates.
The idea is that your AAA membership will give you access to discounted insurance products whether you work with AAA or one of their affiliated auto clubs or insurance partners.
AAA Auto Insurance Coverage and Pricing
In order to be eligible for an AAA auto insurance policy, you have to be enrolled as an AAA member first.
According to AAA, this is how you can have up to a 10% discount apply to your auto insurance policy underwritten by them or their affiliates.
Because AAA is a federation of 25 or so auto clubs, you will find that pricing and coverage vary from state to state.
To get an idea of what you'll pay for AAA auto insurance coverage, you'll have to enter your ZIP code into their website.
Here are some common coverages across AAA auto insurance affiliates and partners:
Liability coverage: If you are at fault, this will cover medical bills and property damage for the other party involved in an accident.
Collision coverage: Covers damage to your vehicle from a collision
Pet protection coverage: Covers your pet (dog or cat) if they are injured or killed while in your vehicle during an auto accident
Comprehensive coverage: Non-collision losses like fire, theft, glass breakage, and vandalism.
Windshield glass repair: The deductible is waived on qualified windshield chips and cracks
Choose your deductible: For collision and comprehensive coverage, you can choose a deductible and premium that works for you
Extended exterior repair option (OEM) Coverage: Covers repairs to exterior parts of an insured car using new Original
Equipment Manufacturer replacement parts: This coverage requires comprehensive or comprehensive and collision coverage for vehicles less than 10 model years old at the time the coverage is added
In some regions or states you may also be able to choose additional coverage options including:
Personal injury protection
Medical payments
Uninsured/underinsured motorist coverage
Loan/lease gap coverage
Car rental coverage
Custom, electronic or extra equipment coverage
AAA auto insurance discounts
There are many ways you can reduce your auto insurance rates as an AAA member.
Here are some ways to save:
Up to 10% discount for AAA members
Multi-policy and multi-car discounts
Anti-theft device discount
Occupation discount
Good driver and/or AAA Drive app
Student discounts
AAA Homeowners Insurance Overview
More than likely, an AAA homeowner's policy will be underwritten by an AAA partner, affiliate or reinsurer which may include one or more of the following companies:
Auto Club Insurance Association
MemberSelect Insurance Company
Auto Club Group Insurance Company
Auto Club Property-Casualty Insurance Company
Auto Club South Insurance Company
Auto Club Insurance Company of Florida
Other non-affiliated insurance company
As a result, you'll find that coverage options, discounts and prices will vary greatly from state to state.
Here are some benefits you can expect from AAA homeowner's policies:
Coverage for garage and utility buildings
Personal property
Damages from incidents like tornadoes, hail, lightning, frozen plumbing, theft and vandalism.
Bodily injury liability, personal liability and medical payments
Identity theft, vandalism, riot & commotion
Discounts that may apply to your AAA homeowner's policy include:
Multi-policy discounts (must have active life insurance policy through an eligible insurer)
New or renovated home discount
Home security discount applied for a sprinkler system, burglar alarm, smoke alarm, or deadbolt lock
Age 50+ discount
AAA life insurance review
AAA offers life insurance policies through a separate entity called AAA Life. To get a quote for this coverage, you'll have to visit the AAA life website and enter your ZIP code, gender, and date of birth to get started.
Life insurance policies offered by AAA life include:
Term life: Available in 10, 15, 20, or 30-year increments for up to $5,000,000+ worth of coverage
Whole life: Premiums and coverages guaranteed to remain the same for life; coverages can be between $5,000 and $25,000; no exam required
Universal life: Includes a cash value accumulation and flexible premiums. Can get up to $25,000 - $5,000,000+ in coverage
Bottom Line
If you are looking for roadside assistance, AAA is a popular and widely-used service.
If you are looking for auto, homeowners of life insurance, you may get some discounted coverage.
There are many variables to say for sure what kind of pricing and coverage you will end up with through AAA or their partners.
However, If you live in a state serviced by AAA, it could be worth the time to get estimates and compare pricing and coverage options with other providers.