Brighthouse Financial 2023 Review: Policies & Long-Term Care
Our review of Brighthouse Financial insurance looks at the insurer's financial ratings and policy offerings, which focus on permanent life insurance.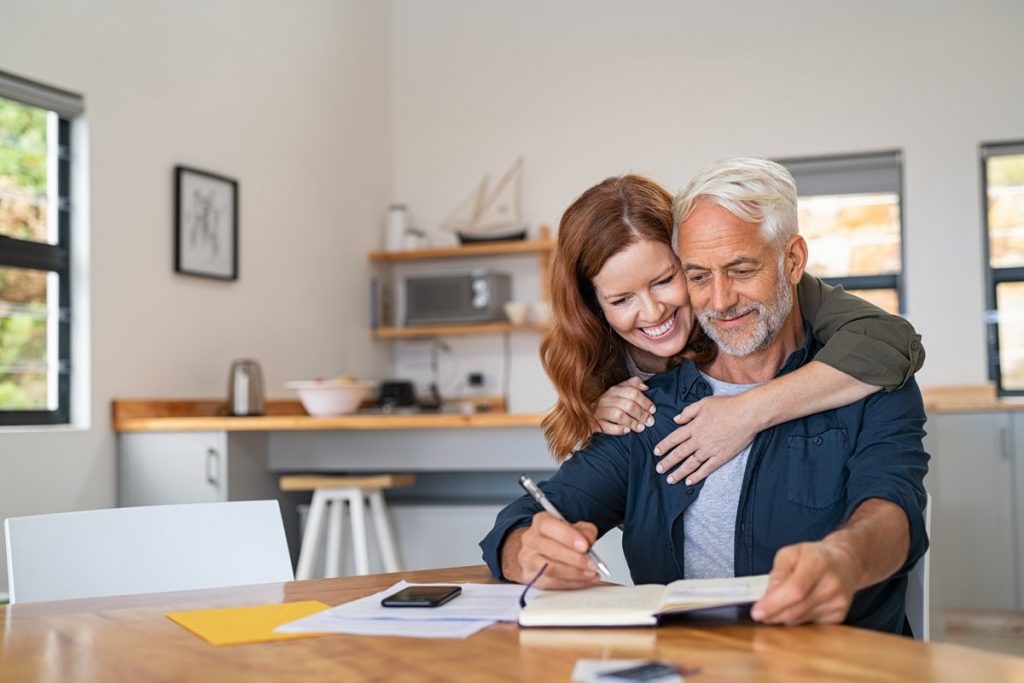 Brighthouse Financial is one of the largest providers of annuities and life insurance products in the United States.
The company focuses on products and services which help people with financial security and retirement planning.
If you are considering Brighthouse Financial for any of your insurance needs and want to know more about the company's insurance coverage, pricing, and industry standing, here's more information that might help.
Brighthouse Financial Insurance Pros & Cons
Background on Brighthouse Financial
Brighthouse Financial traces its roots back to Travelers Insurance Company. Travelers was founded in Hartford, CT in June of 1863.
Through a series of mergers and acquisitions involving Travelers, MetLife, and other companies, the Brighthouse brand was officially launched in August of 2017.
Today, the North Carolina-based insurer is publicly traded and listed under the Nasdaq as BHF.
The financial services company is licensed in all 50 states to sell insurance and annuities. At present, Brighthouse reports $222 billion in assets under management with approximately 2 million customers.
Industry ratings
Several ratings companies have evaluated Brighthouse Financial's financial strength. These ratings evaluate one or more of Brighthouses subsidiaries:
Brighthouse Life Insurance Company (BLIC)
New England Life Insurance Company (NELICO)
Brighthouse Life Insurance Company of NY (BHNY)
Brighthouse Financial industry ratings
| Ratings Company | Rating | Entities Rated | Outlook |
| --- | --- | --- | --- |
| AM Best | A | BLIC, NELICO, BLNY | Stable |
| Fitch Ratings | A | BLIC, NELICO | Stable |
| Moody's Investors Service | A3 | BLIC, NELICO | Stable |
| Standard & Poor's | A+ | BLIC, NELICO, BLNY | Stable |
Brighthouse Financial is not accredited by the Better Business Bureau, but its BBB profile reports 138 complaints closed in the last three years and 107 complaints closed during the previous twelve months, which is pretty low for a company of this size.
Brighthouse sales and customer service
Brighthouse insurance products are sold through multiple independent distribution channels and a network of distribution partners.
Among the places, you'll find Brighthouse products include:
400+ national and regional brokerage firms
Banks and other financial institutions
Independent financial planners
Independent marketing organizations
Financial advisors
Brokerage general agencies
Financial intermediaries
Online marketplaces
According to Brighthouse's website, you can find a financial professional on the FINRA BrokerCheck website or check with a local bank for financial advising services.
Brighthouse's customer servicing is handled through a company called Alliance-One Services, Inc.
They handle several servicing activities for Brighthouse including premium collection and applications, claims processing, benefit payments, and other service requests.
Life Insurance Overview
Here's a breakdown of Brighthouse Financial's life insurance products.
Term life insurance
Brighthouse Financial's term life insurance policies are designed to provide an affordable death benefit for a fixed length of time.
Brighthouse has two term-life products:
Brighthouse SimplySelect
Brighthouse SimplySelect has a fast and simple purchase process plus conversion options should the policyholder needs change.
This policy provides:
A death benefit in case the policyholder passes away
A convenient application and the Brighthouse Simple Underwriting process
Affordable protection guaranteed for terms of 10, 20, or 30 years
Guaranteed premium and coverage amount for the duration of the term
The coverage amounts for this policy range from $100,000 to $2 million, but the final amount you'll be eligible for will depend on your risk profile and the underwriting process.
Brighthouse offers what is called an acceleration of death benefit rider on its term policies.
This rider allows "tax-favored" access to all or a portion of the policy's death benefit if the policyholder is certified as terminally ill — with a life expectancy of less than 12 or 24 months (depending on the laws of your state.)
When the term expires, policyholders have an option to convert this term policy to a permanent life insurance policy.
Brighthouse Conversion Whole Life has a significantly higher premium, but it can be issued without additional underwriting even though it provides several enhanced features.
Brighthouse One Year Term
This policy offers coverage for just one year and can also be converted to a permanent life insurance option. There are a few scenarios where a one-year term life insurance policy might make sense, including:
Coverage for an extended trip
Bridging a gap in coverage between jobs
Increasing coverage before Social Security payments or pensions begin
Businesses can use it to:
Cover short-term loans
Protect the business from the loss of a key employee
Provide gap coverage before a business is transferred
Permanent life insurance options
Brighthouse SmartCare®
Brighthouse SmartCare® is a hybrid life insurance solution that combines features of both an indexed universal life (IUL) policy with protection against long-term care costs (LTC).
With this policy, customers can get value through the guaranteed death benefit even if customers don't ultimately use the LTC benefit.
Index universal life insurance policies allow policyholders to accumulate a cash value in their policy by linking premiums to major market indices.
Brighthouse SmartCare also protects policyholders from losses should these indices lose value.
As a result:
Brighthouse guarantees that policy values will never be reduced due to market loss.
In addition to these benefits, there's the option to borrow cash from the policy as needed or use the Acceleration of Death Benefit Rider.
If either of these options is exercised, including the LTC benefits, death benefit values will be reduced. The policy surrender is available at any time for its full cash surrender value.
The LTC payments are disbursed as an indemnity plan. If a physician certifies that the policyholder meets the eligibility requirements for long-term care, benefit payments start after 90 days. The maximum amount of available benefit dollars are available regardless of the actual cost of care. There are no receipts or tracked expenses required to receive payments.
Brighthouse's SmartCare policy allows policyholders or their designated agents to control the use of funds as needed. Indemnity payments offer flexibility.
This means:
Policyholders can pay for everything from housing and utility expenses to housekeeping services, family caregiver support, and medical costs not covered by health insurance.
Bottom Line
Brighthouse Financial is a financial services company with a particular focus: life insurance and annuities.
As a result, they no longer market many of their "legacy" insurance permanent insurance products. Brighthouse's primary offering is centered around their permanent life insurance offering with long-term care and other living benefit options.
Consequently, it seems like they've created somewhat of a unique, flexible product in SmartCare® that gives policyholders plenty of options to access living benefits.
Plus, the flexibility in LTC payments makes this an attractive offering for shopping around for long-term care insurance.
Brighthouse Financial's marketing channels don't make it easy to purchase their policies directly.
Now:
This is probably by design and might be a good thing.
Some of their products are so complex that you'd want a financial advisor to show you how their products fit into your entire financial picture. They likely eliminate this direct marketing channel to ensure potential customers are fully educated about their products with the help of a trusted financial advisor.
If you are looking for a permanent life insurance option with plenty of living benefit options, Brighthouse Financial's products could be a good fit. The best way to find out is to reach out to a financial advisor or any other individual or entity authorized to sell their products.